Locastro's record headlines former Aces in Arizona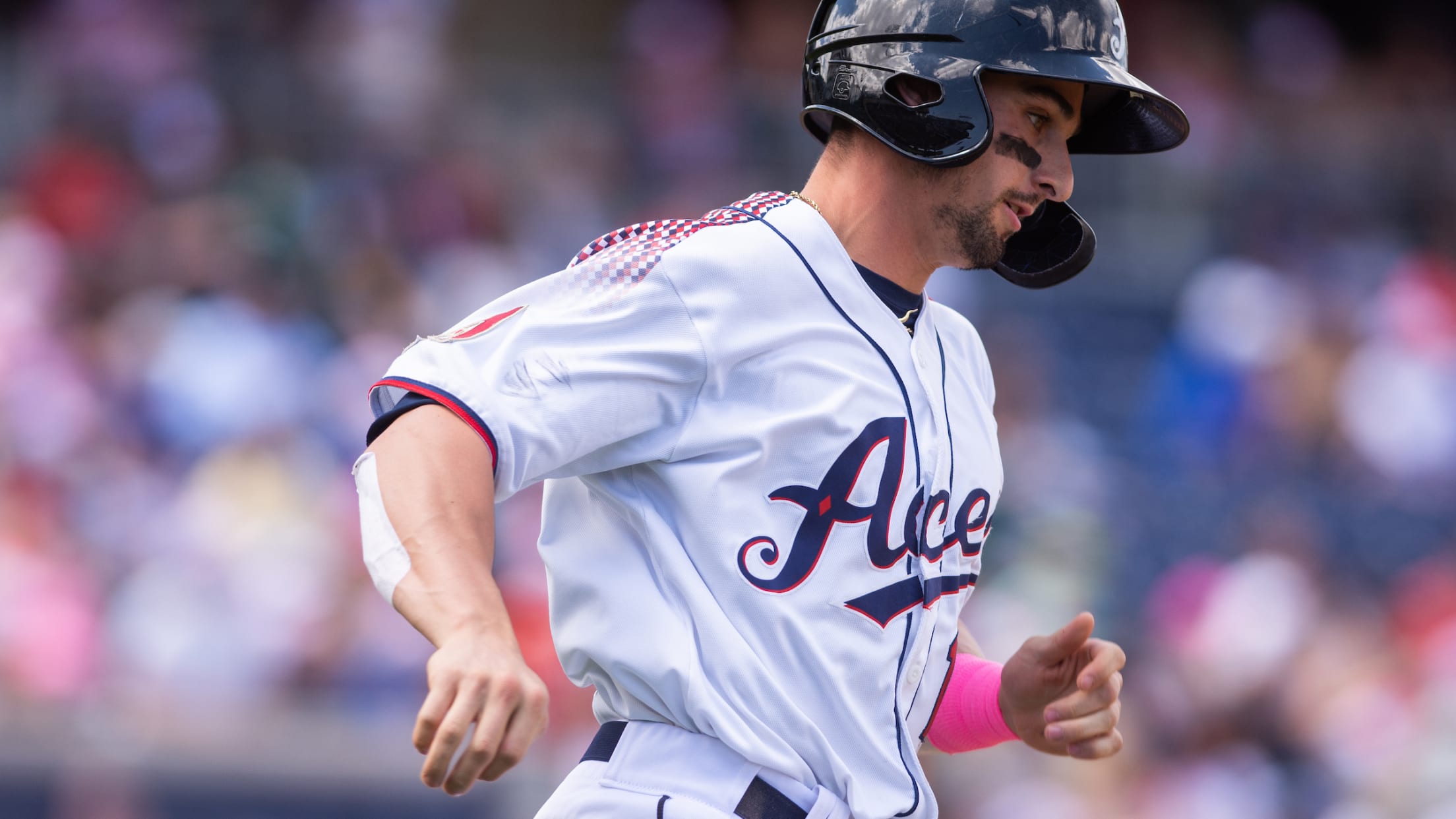 Two weeks are gone in the 2021 MLB Season, and 8 former Aces are making highlights and headlines for the Diamondbacks. Here's a look at what they've done. Tim Locastro Locastro has appeared in every game for the Diamondbacks this year, and has spent a few games as the leadoff
Two weeks are gone in the 2021 MLB Season, and 8 former Aces are making highlights and headlines for the Diamondbacks. Here's a look at what they've done.
Tim Locastro
Locastro has appeared in every game for the Diamondbacks this year, and has spent a few games as the leadoff hitter. On April 10th, Locastro set the MLB record for successful stolen bases to start a career when he stole his 28th base against the Cincinnati Reds. Locastro's cleats from that game were sent to the Baseball Hall of Fame, and he extended the record to 29 stolen bases two days later. With Reno in 2019, Locastro swiped nine bags in 10 attempts.
Taylor Widener
Widener has started two games this year and is becoming an integral part of the pitching rotation after winning a spot in spring.. On April 4th, he was electric in his first-ever big league start, going 6 innings and allowed just 3 hits in a win against the San Diego Padres. Against the Cincinnati Reds on April 9th, Widener went 5 innings and allowed three earned runs. His ERA is currently at 2.45.
Ketel Marte
In six games this year, Marte has 2 home runs, 5 RBI's and a batting average of .462. Marte is currently on the 10-day injured list after sustaining a right hamstring strain on April 7th against the Colorado Rockies.
Taylor Clarke
Clarke has made 5 relief appearances for the Diamondbacks so far this season. He retired the last 3 batters in order in the D-Backs Opening Day loss to San Diego. Through 7.1 innings pitched this year, Clarke has 7 strikeouts and a walk. (ERA, how many runs allowed?)
Riley Smith
Smith has opened his 2021 with two solid pitching starts. On April 3rd he recorded 4 strikeouts and allowed 2 earned runs in 5 innings of a loss to San Diego. On April 10th, Smith picked up the win against Cincinnati by going 6 innings and giving up 2 runs. His ERA for the young season is 3.27.
David Peralta
Peralta has appeared in every Diamondbacks game this year, mostly as the cleanup hitter. He's chalked up 8 hits, 1 home run and 7 RBI's. The RBI total is good for the third-most on the team, just behind Asdrubal Cabrera and Eduardo Escobar (tied with nine).
Christian Walker
Walker has appeared in 10 games for the Diamondbacks this year, spending most of his time at third in the batting order. He's totaled 7 hits, a home run, 3 RBI's and 4 walks. Walker was put on the 10-day injured list on April 12th with a strained right oblique.