Looking back: the 10 best players to visit Reno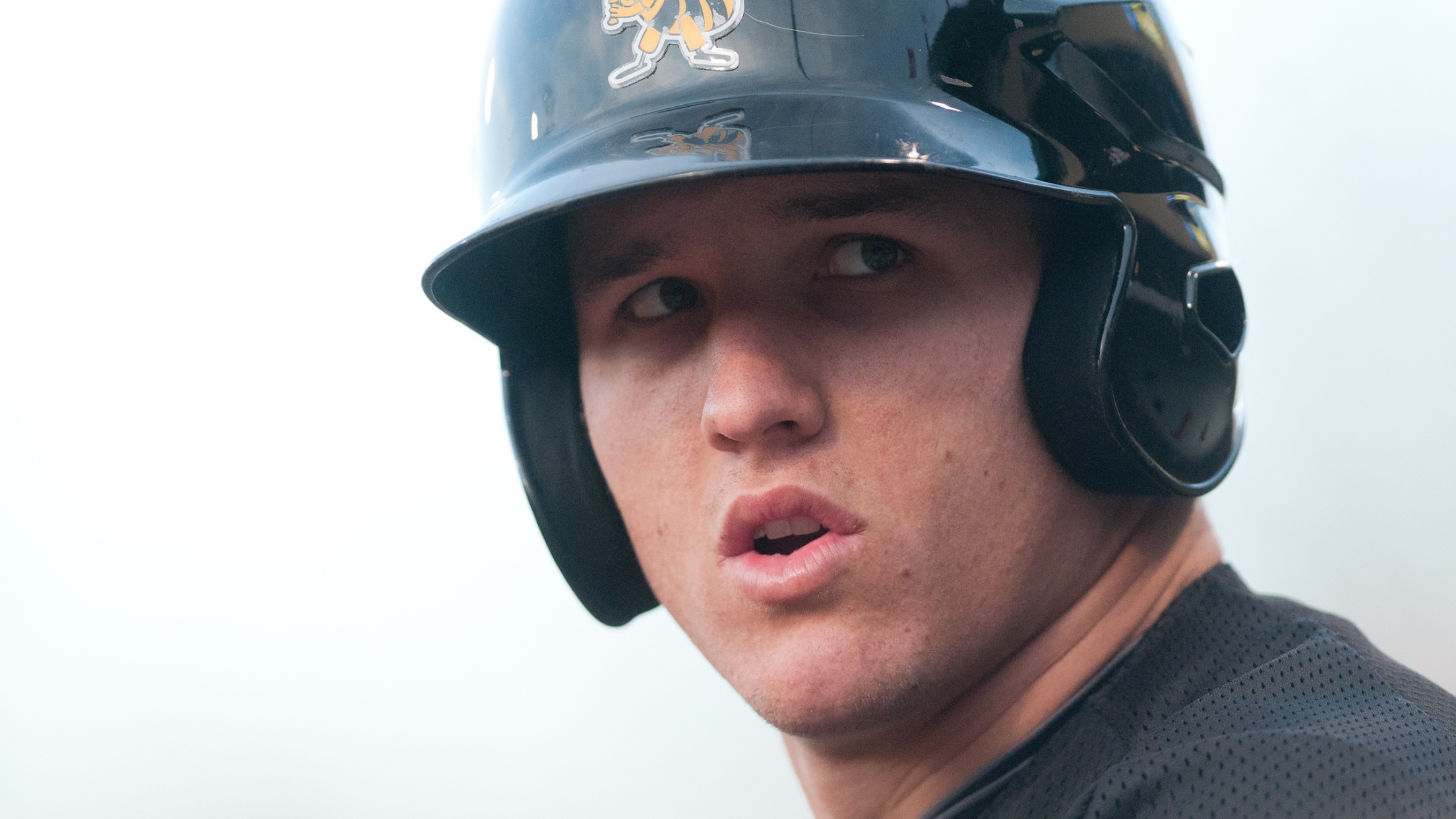 Last week, Buster Posey announced his retirement from baseball. The former rookie of the year broke through in 2010 after getting called up from the Fresno Grizzlies, and after making a stop through Reno to take on the Aces. Posey isn't the only MLB superstar to make an appearance in
Last week, Buster Posey announced his retirement from baseball. The former rookie of the year broke through in 2010 after getting called up from the Fresno Grizzlies, and after making a stop through Reno to take on the Aces.
Posey isn't the only MLB superstar to make an appearance in Downtown Reno – Aces fans have been fortunate to see a plethora of big league talent in both dugouts since the club opened in 2009. Prospects on the way up to the show, as well as former MVPs and Cy Young award winners squeezing more games in before retirement.
RenoAces.com set out to identify the 10 best visiting players to grace the first-base dugout at Greater Nevada Field, the results of which are below.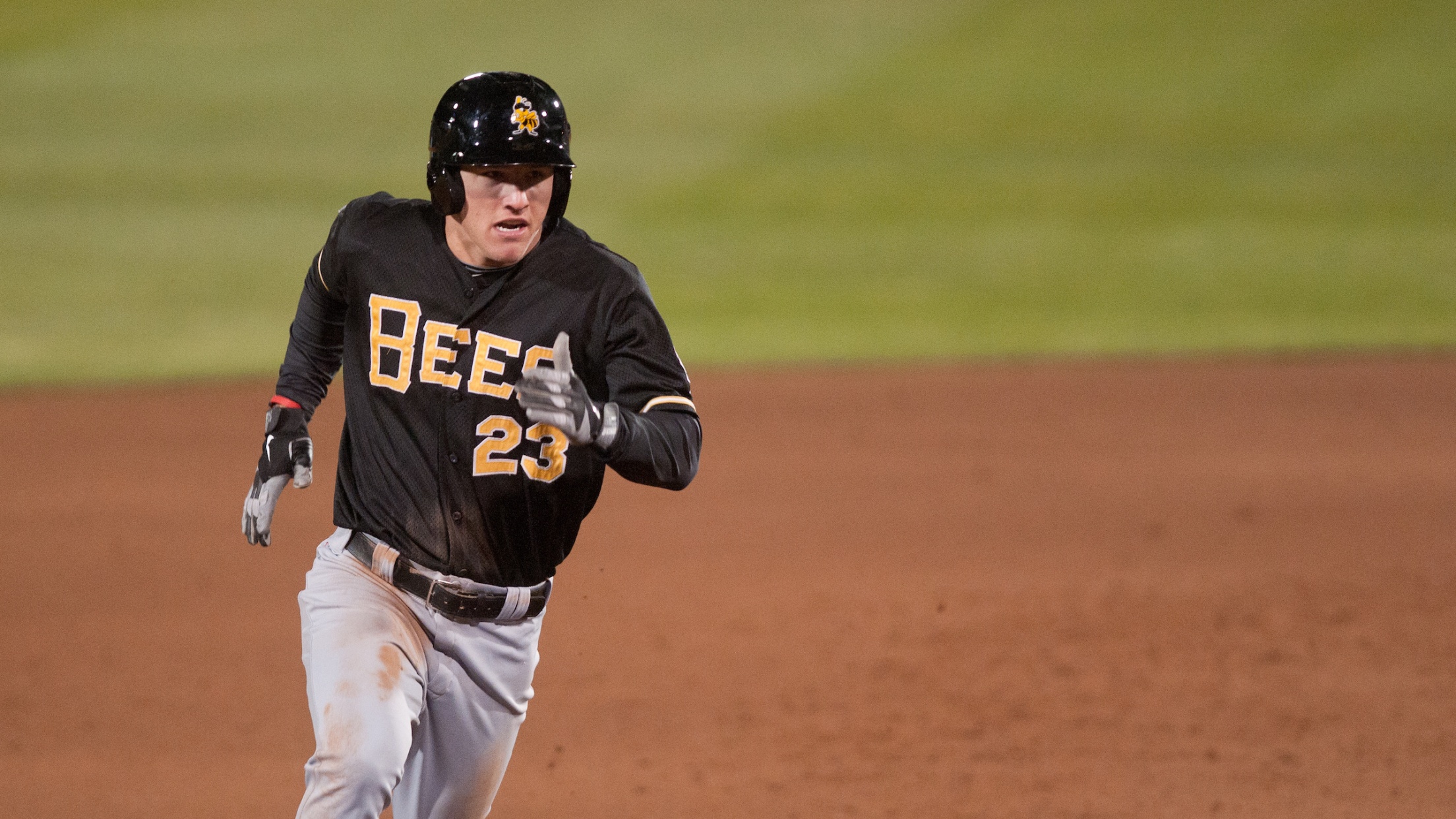 1) Mike Trout ('14, '16, '19 MVP, 9x All Star, 8x Silver Slugger, '12 Rookie of the Year)
Possibly the best player in baseball today, Mike Trout was not in Triple-A for very long. The perennial MVP candidate and Angels outfielder appeared in just 20 games for the Salt Lake Bees in 2012, but left a mark while he was there.
In the short stint with Salt Lake, Trout slashed .403/.467/.623 and scored 21 runs. He registered a hit in all but two games as well. But Trout, who has hit 310 homers in 11 major league season, only went yard once as a Bee. Trout's lone home run as a Bee came in Reno on May 9, 2012. In the four games against the Aces, Trout went 6-for-20 – lowering his season average from .500 to a lowly .389. Playing left field and DHing, Trout scored three times and struck out five times.
After the 2012 season, Trout earned AL Rookie of the Month honors for May, April, June, July and August. His July was so strong he was recognized as the AL Player of the Month, after a 12-game hitting streak, 10 homers, 23 RBIs and a .392/.455/.804 slash line. Trout would eventually earn Rookie of the Year honors, while being named an All Star and Silver Slugger.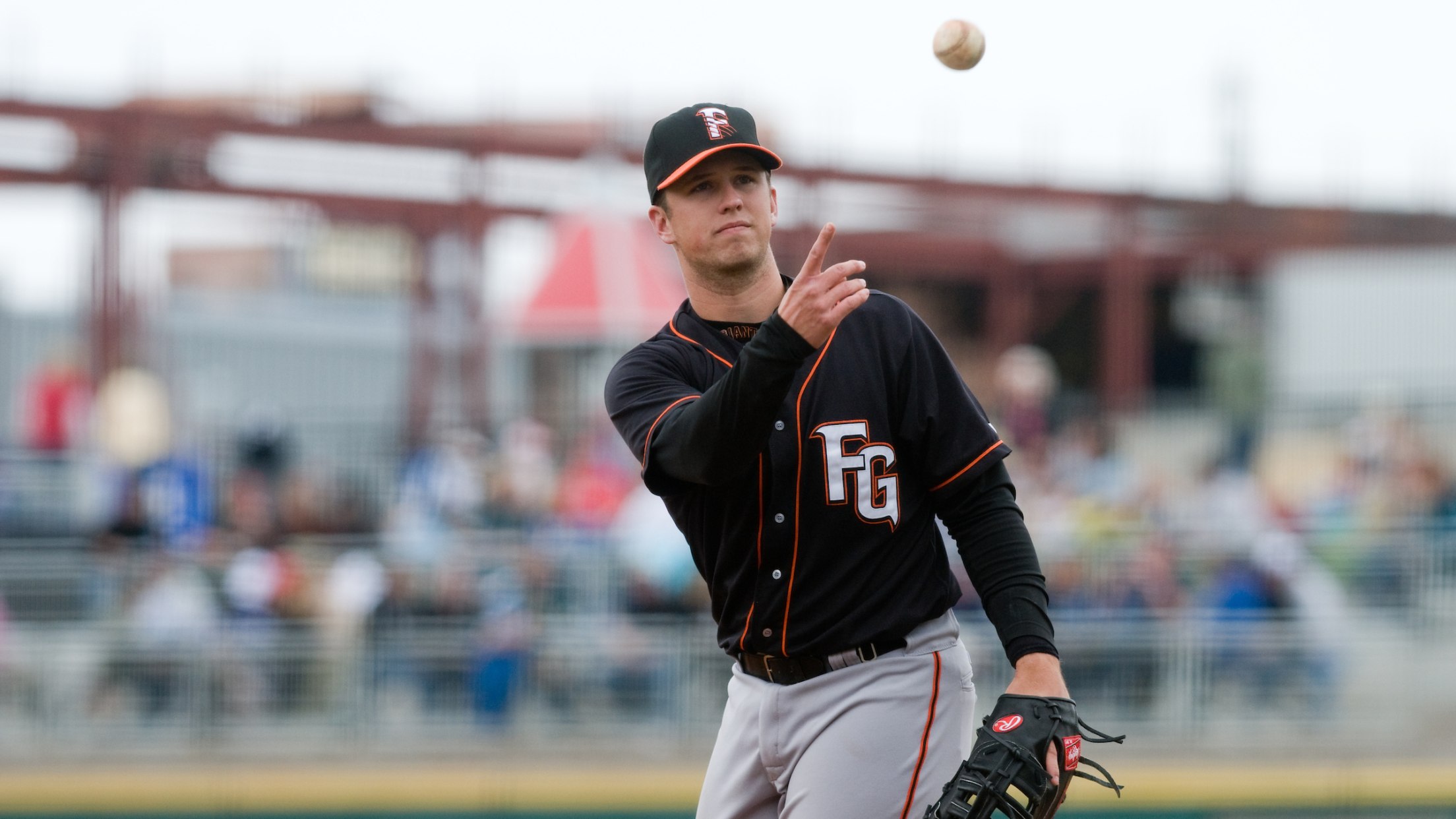 2) Buster Posey ('12 MVP, '10, '12, '14 World Series champ, 7x All Star, 4x Silver Slugger, '16 Gold Glove, '12, '21 Comeback Player of the Year, '10 Rookie of the Year, '12 Batting Title)
Posey announced his retirement last week, capping a career that includes one of the longest resumes in recent memory. The fifth-overall pick from the 2008 draft, Posey jumped to the bigs quickly and made an immediate impact.
In one May four-game series in Reno, Posey, then playing with the Fresno Grizzlies, hit a scorching 9-for-18 with six runs scored, a homer and two RBIs. The catcher gunned down two of the three Aces that tried to steal bases in the three games Posey was behind the plate.
After getting called up to the San Francisco Giants at the end of May, the rest is history. The catcher retires with a career .302 average, 1,500 hits, 158 homers and 729 RBIs, and caught three no-hitters plus Matt Cain's perfect game in 2012.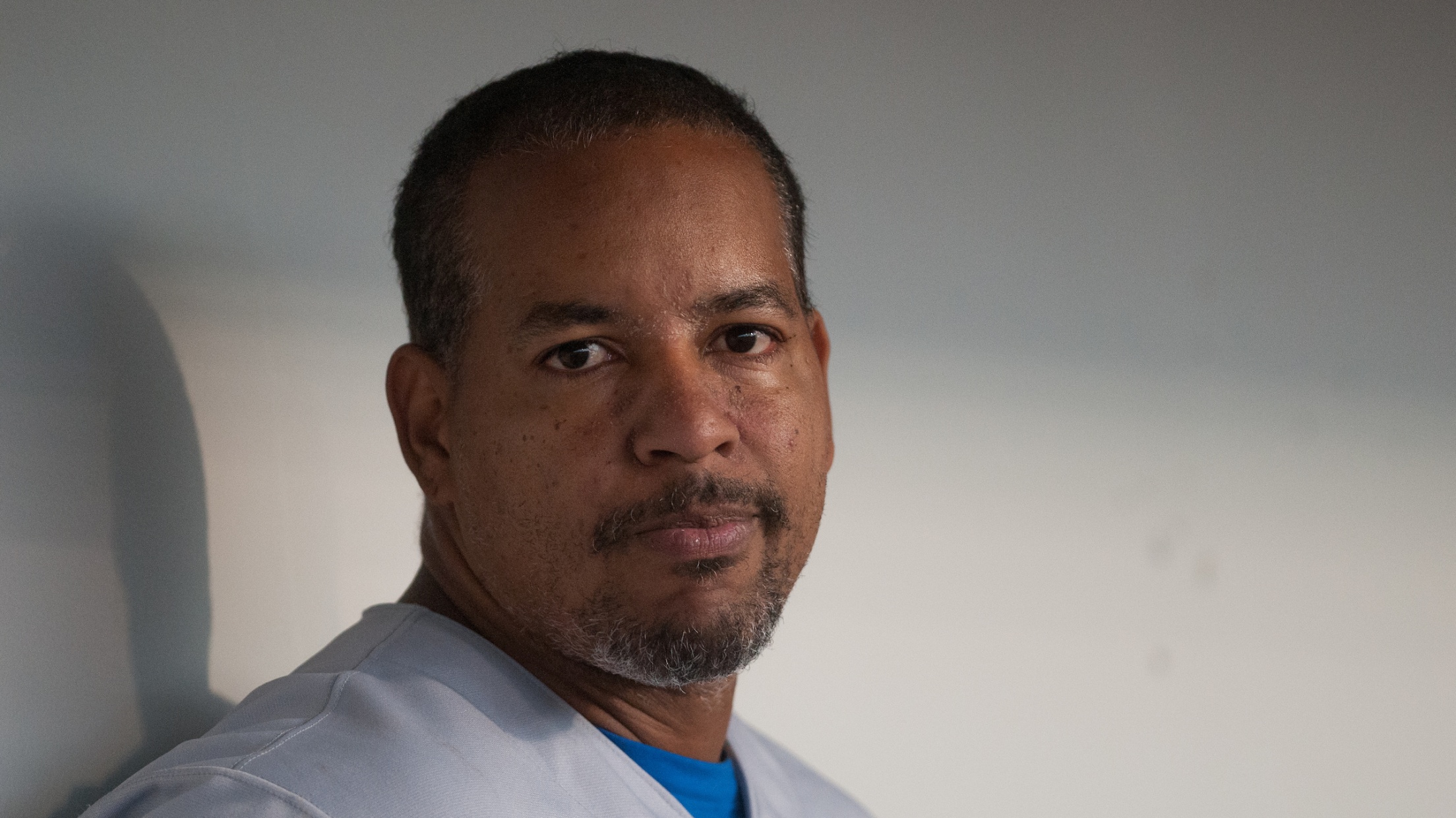 3) Manny Ramirez ('04, '07 World Series champ, 11x All Star, 9x Silver Slugger, '04 World Series MVP, '02 Batting Title)
No one on this list has more career MLB hits than Manny Ramirez, who racked up 2,574 in 2,302 career big league games. The two-time champ with the Boston Red Sox played his final games as a pro in Reno, with a three-game series at Greater Nevada Field in August of 2014.
The outfielder went 3-for-9 with a run scored and six strikeouts as a member of the Iowa Cubs. Catching three of those six strikeouts for Reno was current Aces skipper Blake Lalli. The 11-time all star played in 72 games for the Cubs Triple-A affiliate that season, three years after his final MLB at bats with the Tampa Bay Rays in 2011. Ramirez finished his career as a .312 big league hitter, with 555 homers and 1,831 RBIs.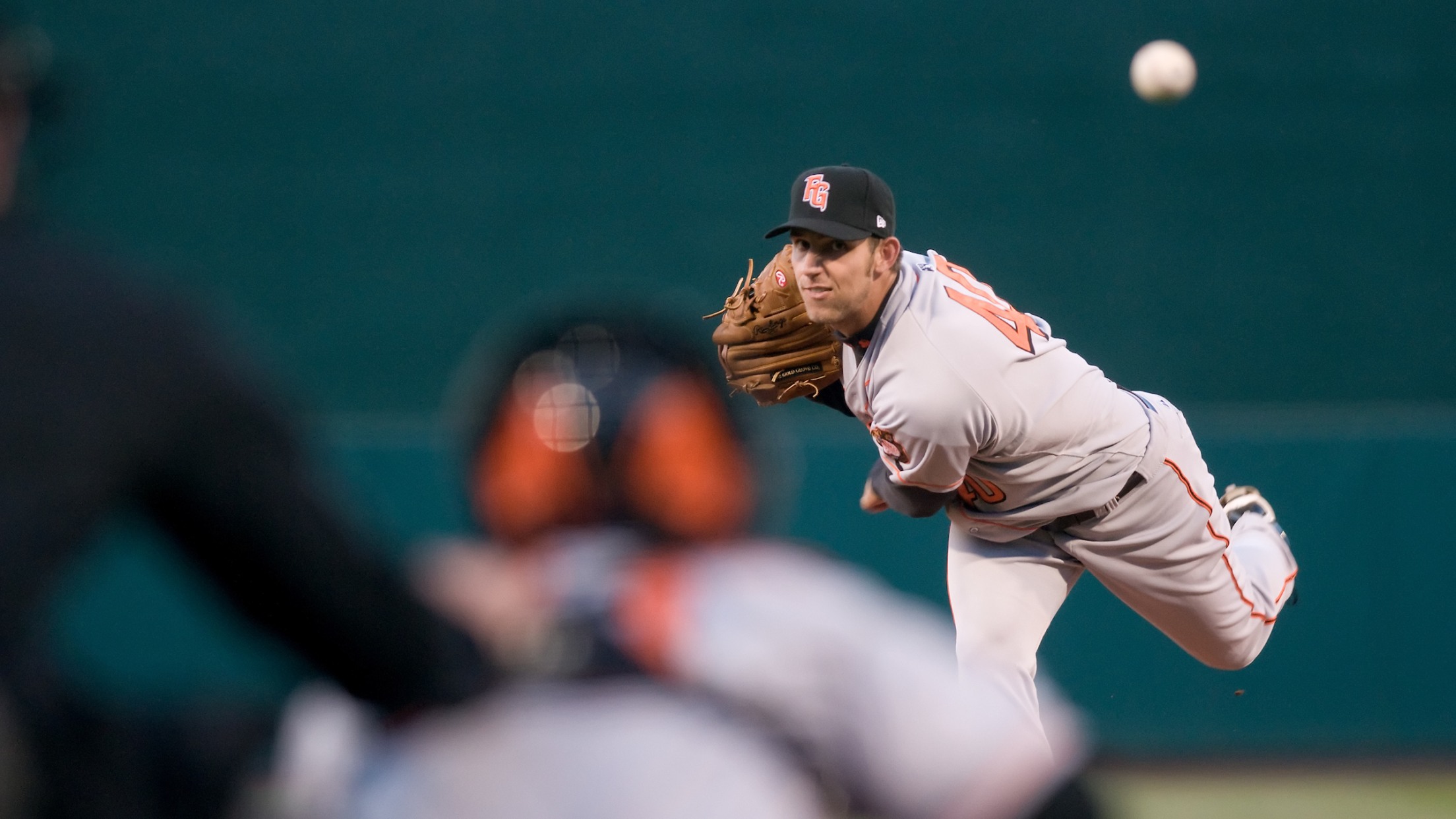 4) Madison Bumgarner ('10, '12, '14 World Series champ, '14 World Series MVP, 4x All Star, 2x Silver Slugger)
Madison Bumgarner may be the greatest postseason pitcher of all time. The left-hander owns a career 0.25 ERA in World Series games, but got chased early in his one start against the Aces. The lefty that's given up just one run in 36.0 World Series innings gave up 11 hits and four runs in 3.0 innings at Greater Nevada Field in 2010. The 8-5 Reno win was Bumgarner's first Triple-A start – and the starter didn't spend much time in the minors before moving up to the show.
Just a few months later, the same pitcher that didn't see the fourth inning in Reno threw eight shutout innings in the fall classic while allowing just three hits in a pivotal game four win. Baseball.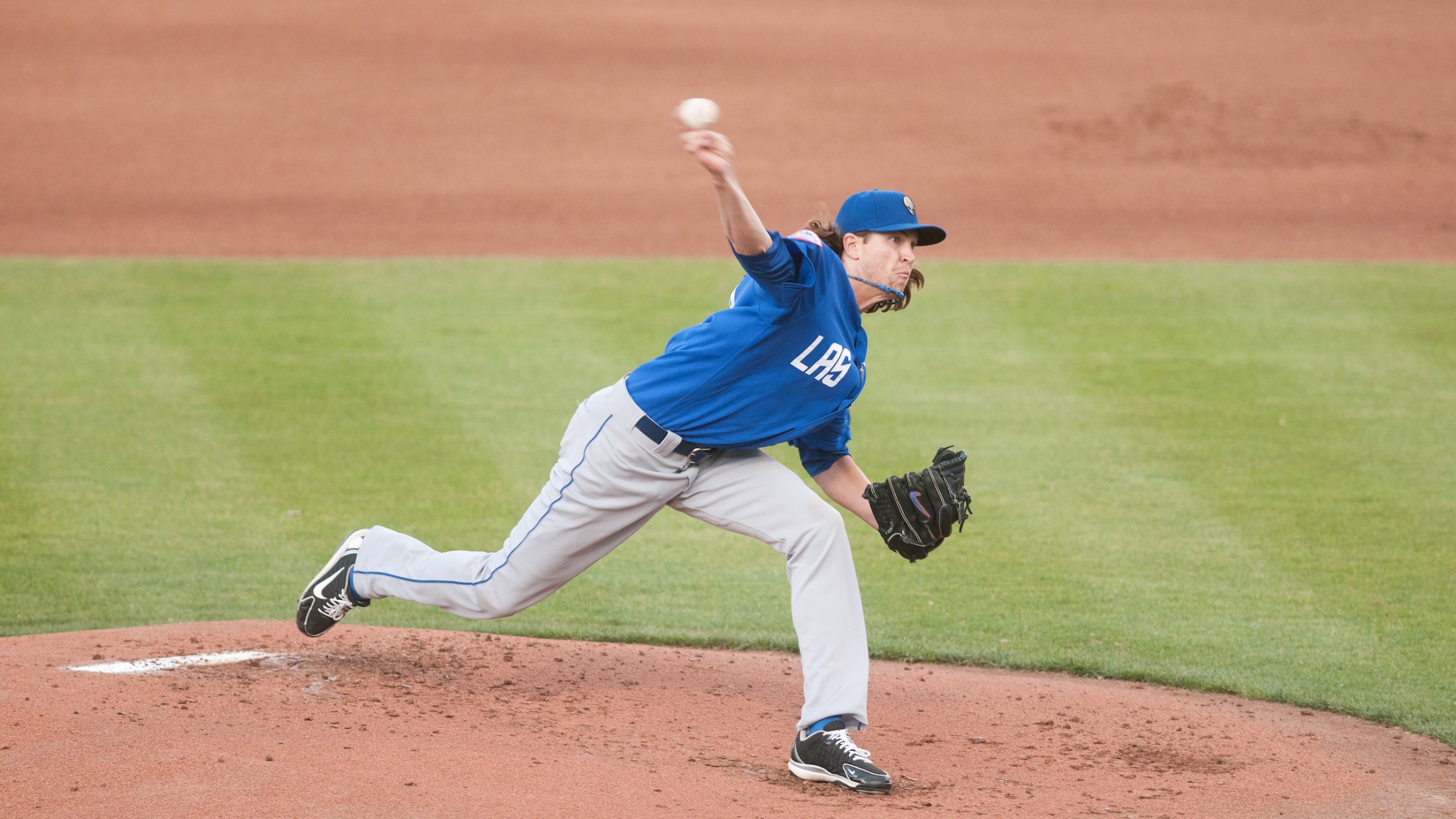 5) Jacob DeGrom ('18-19 Cy Young, 4x All Star, '14 Rookie of the Year)
The first of two two-time Cy Young award winners on this list, Jacob DeGrom only made 21 starts in Triple-A (and only 58 total in the minors) before breaking through to the show.
DeGrom made two starts at Greater Nevada Field, one in 2013 and one in 2014. In 2013, DeGrom went 6.1 innings pitched while allowing just two runs on six hits to earn the win. In 2014, DeGrom earned another win behind seven shutout innings. The starter surrendered just three hits while striking out four.
In 198 big-league starts since, DeGrom has been just as dangerous. The right hander has won 77 games behind a 2.50 ERA in 1261.2 innings with 1,505 punchouts.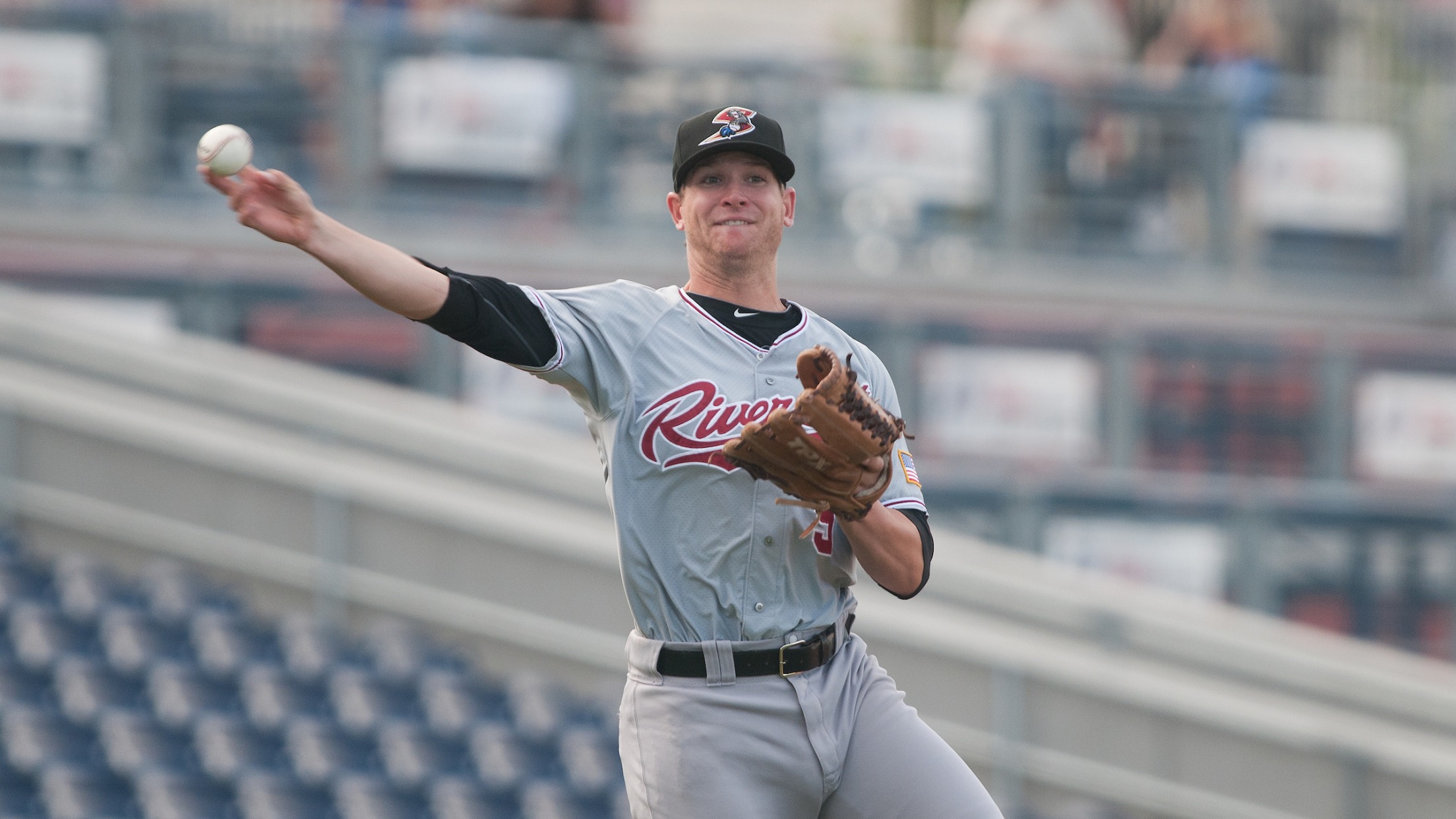 6) Josh Donaldson ('15 MVP, 3x All Star, 2x Silver Slugger, '19 Comeback Player of the Year)
2015 MVP and 2019 Comeback Player of the Year Josh Donaldson got very familiar with the confines of Greater Nevada Field as a member of the Sacramento River Cats. From 2010-12, the third baseman appeared in 15 games in Reno.
Two games stand out of those 15, with the first coming in July of 2010. In a 14-13 River Cats win, Donaldson went 2-for-5 with two homers and 4 RBIs. Then in July of 2012, in another Sacramento win, Donaldson went 3-for-4, with 3 runs scored and 4 RBIs thanks to two doubles and a walk.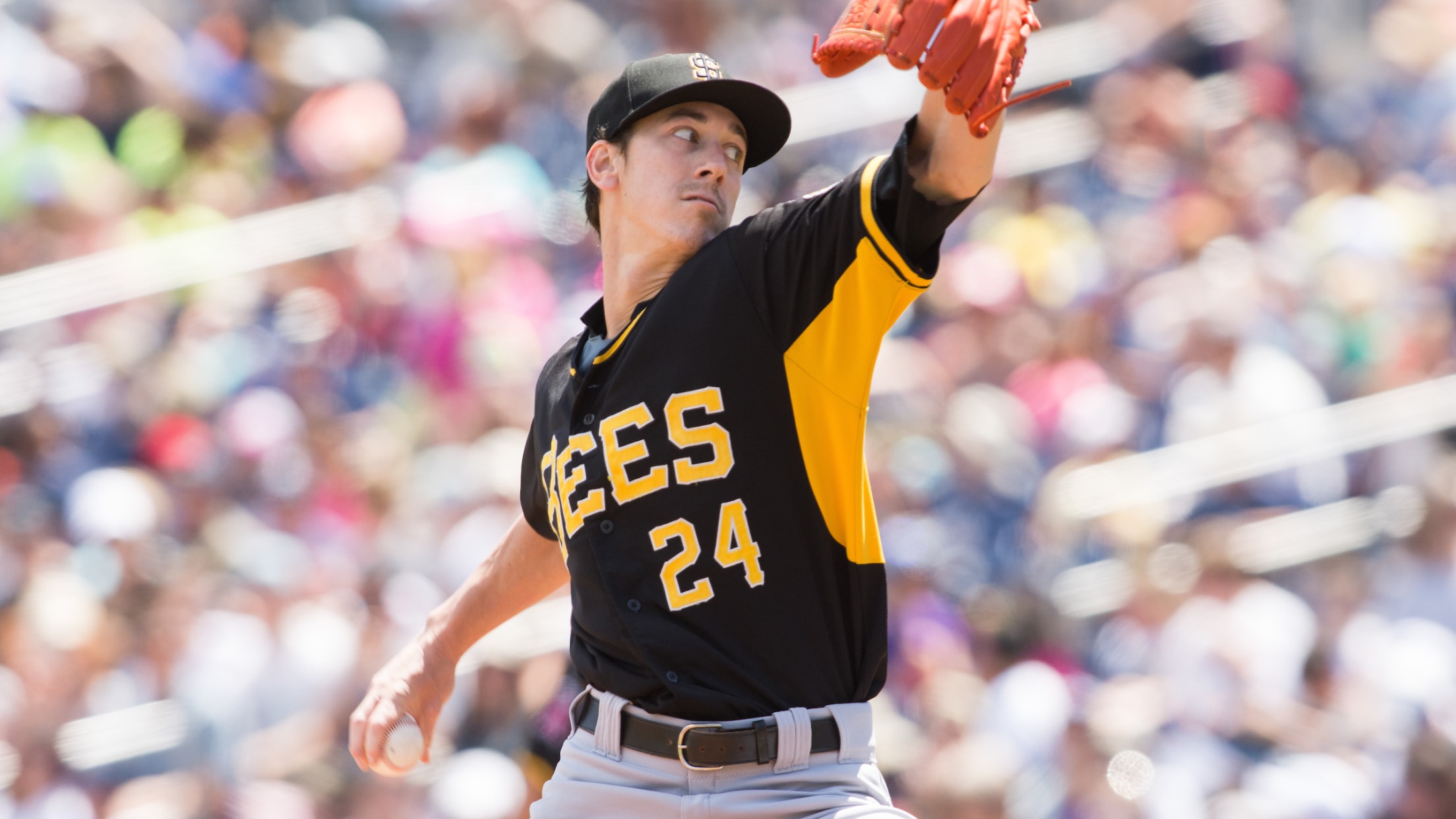 7) Tim Lincecum ('10, '12, '14 World Series champ, '08, '09 Cy Young, 4x All Star)
Tim Lincecum came to Reno in 2016, looking to make a comeback with the Angels after his standout career as a San Francisco Giant. In his one start at Greater Nevada Field, The Freak picked up a loss after going five innings and allowing two earned runs.
The owner of 1,736 career big league punchouts, Lincecum struck out six Aces, surrendering just three hits in the outing. The two-time Cy Young Award winner and three-time World Series champ finished the Triple-A stint with a 3.76 ERA in 38.1 innings pitched.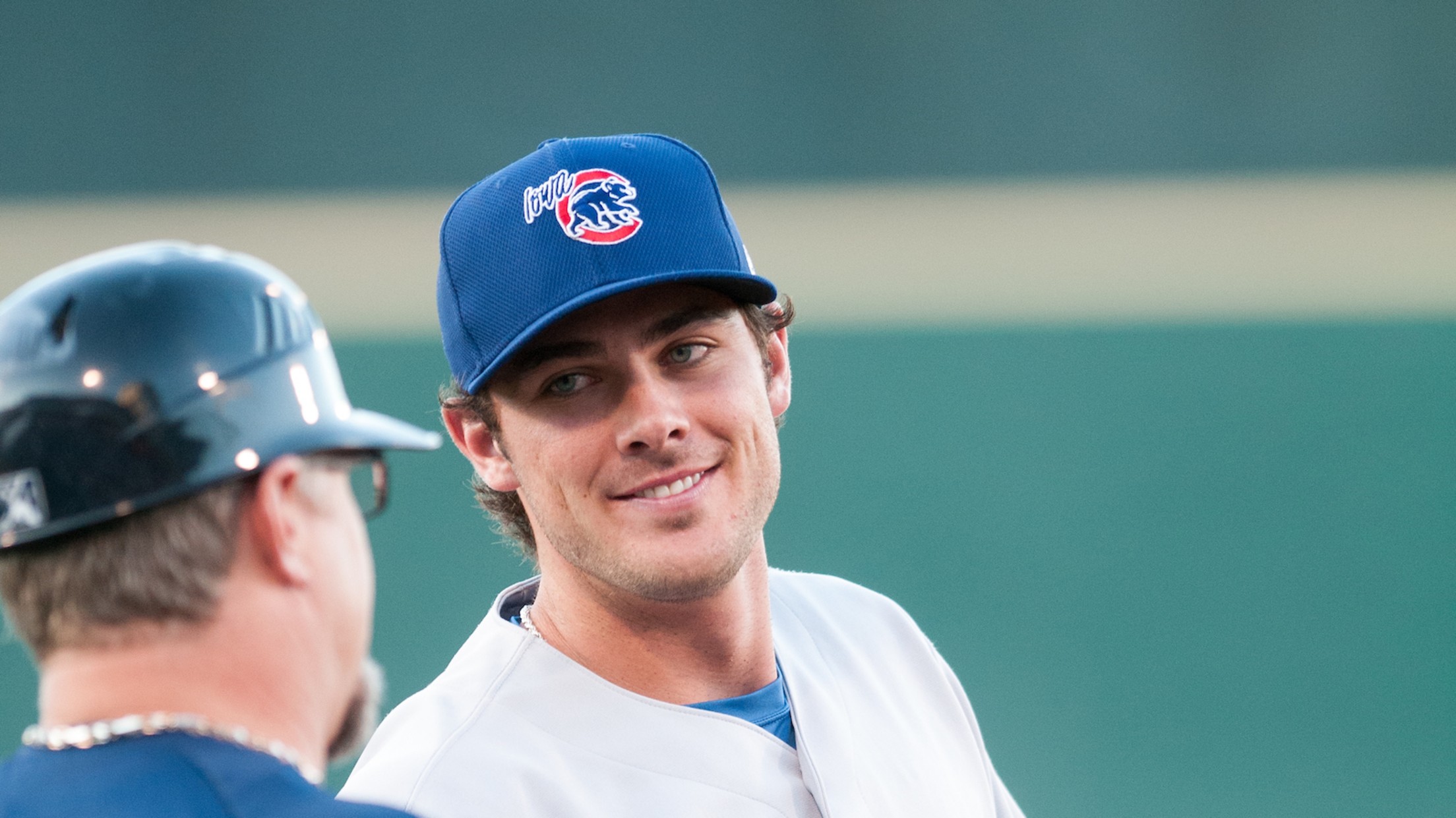 8) Kris Bryant ('16 World Series champ, '16 MVP, 4x All Star, '15 Rookie of the Year)
Kris Bryant delivered the historic drought-busting 2016 World Series win for the Chicago Cubs, winning the NL MVP and a ring just a year after being named the Rookie of the Year.
The soon-to-be-MVP put on a show in Reno in August of 2014, going yard twice in a four-game series against the Aces. The third-baseman went 5-for-13 with four runs scored, three runs batted in and five walks.
Four of Bryant's walks came in the same game, the series finale. Bryant ended the game with a 2-for-2 statline that included three runs scored, a homer and an RBI on top of the four free passes. The Iowa Cubs went on to win 10-7. And batting right behind him in the order was 2021 World Series hero Jorge Soler.
9) Pete Alonso ('19, '21 Home Run Derby winner, '19 All Star, '19 Rookie of the Year)
Pete Alonso has crushed a whopping 106 homers in his first 370 major league games with the Mets, including a whopping 53 in 2019 and two Home Run Derby victories. So it shouldn't come as a surprise that in three games at Greater Nevada Field in 2018, Alonso went 4-for-10 with two long balls and seven runs driven in. Plus four runs scored and three walks.
Alonso only played in 67 Triple-A games with the then Las Vegas 51s. Alonso slugged .585 with 21 homers, 19 doubles and a triple to drive in 67 runs for the 51s.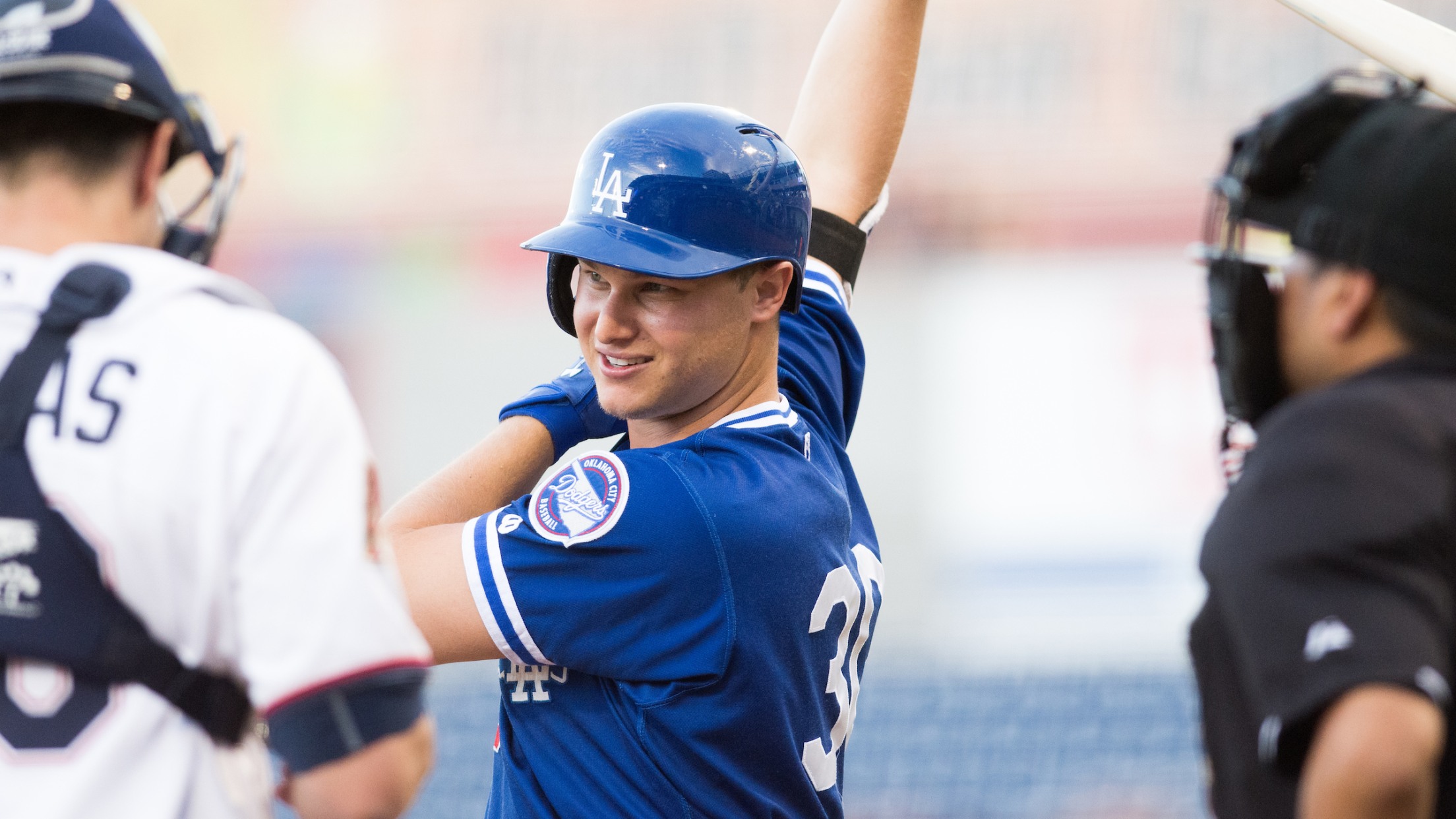 10) Joc Pederson ('20-21 World Series champ, '15 All Star)
Before Joc Pederson rocked a pearl chain or won back-to-back World Series rings with the Los Angeles Dodgers and Atlanta Braves, he made an appearance in Reno with the Oklahoma City Dodgers.
In three games against the Aces, Pederson raked. The slugger went 5-for-8 with four walks and a run scored. Drawing a walk in one of every three plate appearances for the stretch pops off the stat sheet, but came after the outfielder crushed 13 homers in his first 75 major league games before coming to Triple-A. The season prior, Pederson was an All Star with 26 homers for the Dodgers – including one more in the postseason.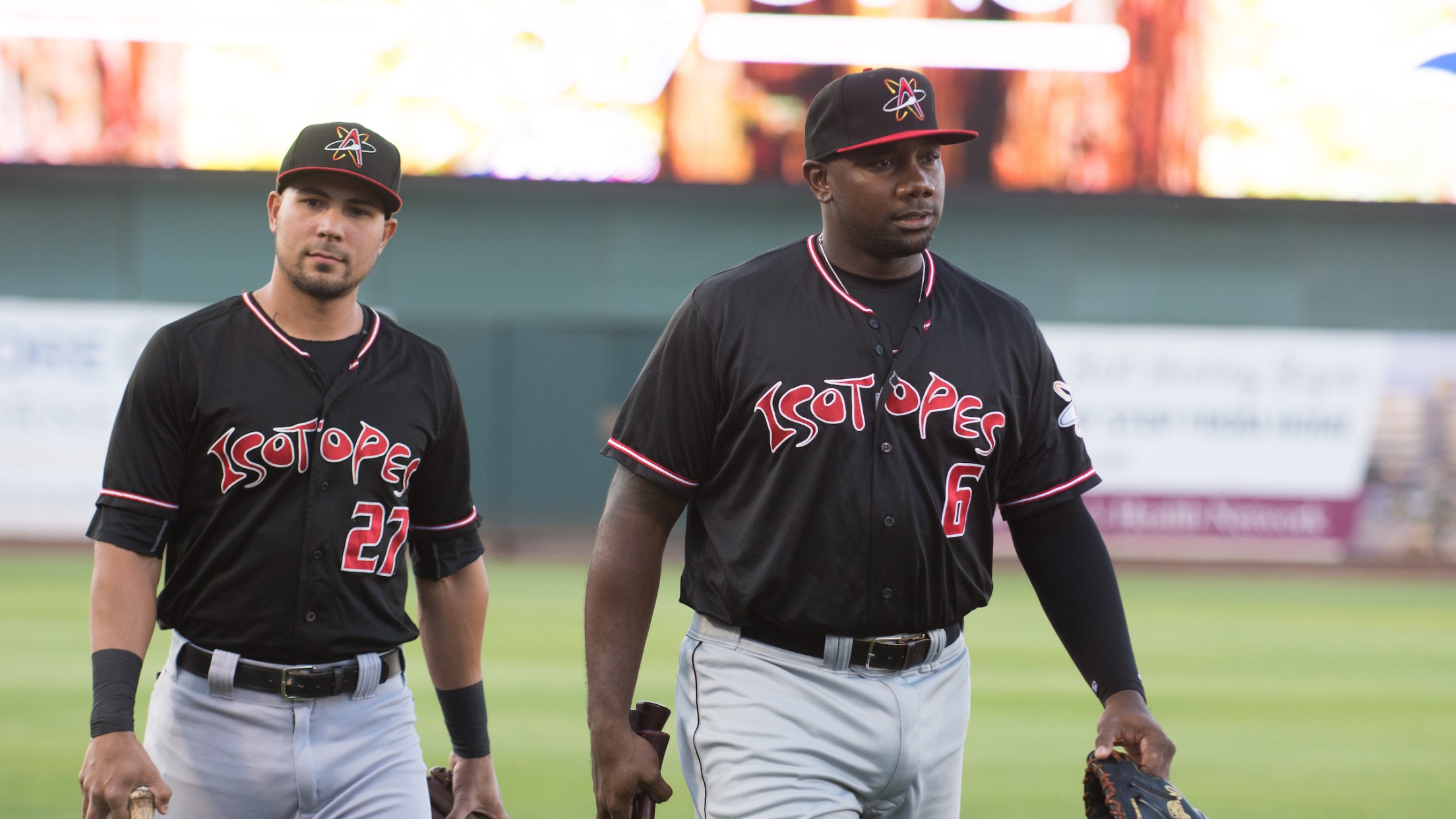 Honorable Mention
Ryan Howard ('08 World Series champ, '06 MVP, '06 Silver Slugger, 3x All Star, '05 Rookie of the Year, '06 Home Run Derby winner)
Todd Frazier (2x All Star, '15 Home Run Derby winner)
Hunter Pence (3x All Star, '12, '14 World Series champ)
Brandon Belt ('12, '14 World Series champ)
Noah Syndergaard | ('16 All Star)