Querecuto scores twice, drives in three RBIs in birthday win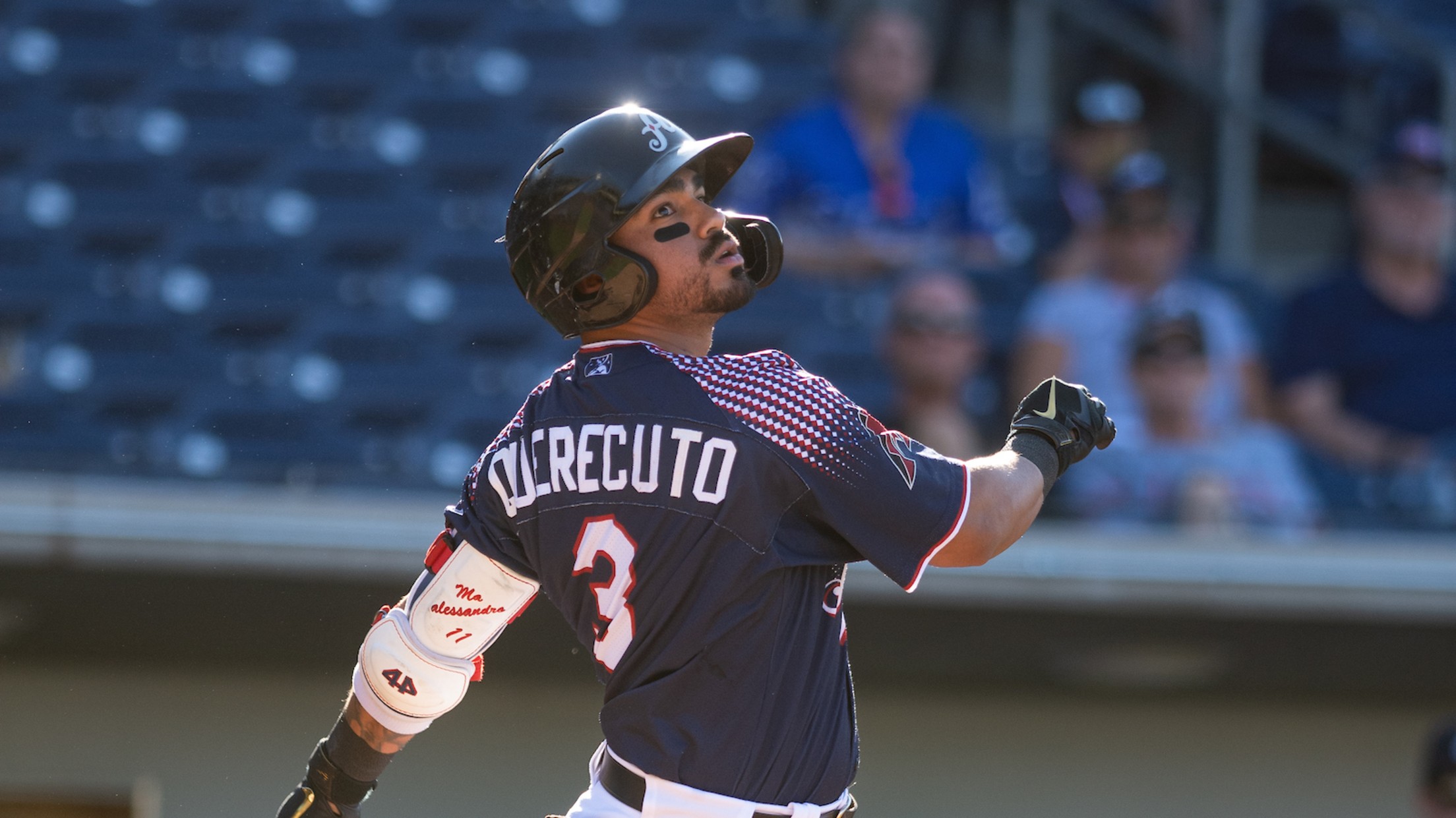 RENO, Nev. – Juniel Querecuto drove in three runs, scoring two and going 3-for-5 on his birthday in a 10-7 Reno Aces win over the Salt Lake Bees. The Aces got going early by way of the long ball, with Juniel Querecuto crushing a three-run homer to give Reno an
RENO, Nev. – Juniel Querecuto drove in three runs, scoring two and going 3-for-5 on his birthday in a 10-7 Reno Aces win over the Salt Lake Bees.
The Aces got going early by way of the long ball, with Juniel Querecuto crushing a three-run homer to give Reno an early lead. The homer marked five straight games with a run scored for Querecuto, and extended his team-leading RBI total to 73.
Reno struck again in the bottom of the fourth, after a Drew Ellis double scored Nick Heath and Cooper Hummel to make it 5-0.
Salt Lake broke up the shutout in the sixth, scoring three to make it 5-3 Aces.
Christian Lopes gave Reno more of a cushion in the seventh, missing a homer to left by just inches and driving in Querecuto. Lopes went on to score standing up from third after a wild pitch, making it a 7-3 lead.
Reno added another in the bottom of the eighth, after Jake Hager scored on a fielding error to make it 8-3. Thomas would score shortly after, racing home from third on a wild pitch to make it 9-3. The score would move to 10-3 after Querecuto singled, with Ellis scoring on a throwing error.
Salt Lake picked up four runs in the top of the ninth, but Reno was able to hold on 10-7 to win their 68th game of the season.
The two teams square off again tomorrow for game five of the six-game series. First pitch is set for 6:35 p.m. PT, and tickets are available at RenoAces.com or by texting TIXX to 21003. The game can be heard on KPLY 630AM or on RenoAces.com with Zack Bayrouty on the call.