Reno Aces power hitter has strong year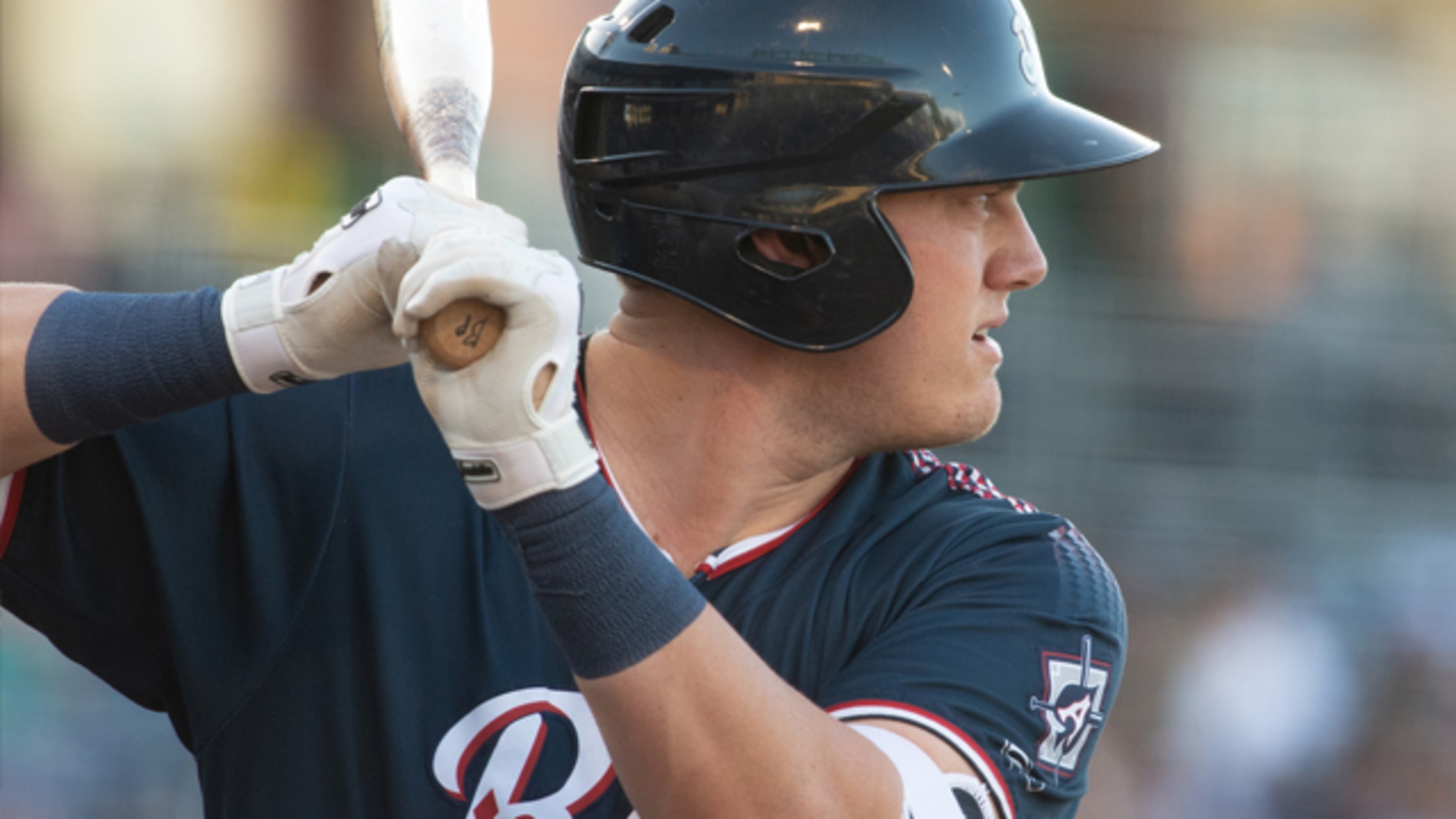 In his first year with Reno, infielder Kevin Cron became one of the most recognizable power hitters by achieving solid numbers at the plate and accolades from the Pacific Coast League.The 25-year-old Cron, who played at Jackson last year and was the Southern League's Most Valuable Player, earned a spot
In his first year with Reno, infielder Kevin Cron became one of the most recognizable power hitters by achieving solid numbers at the plate and accolades from the Pacific Coast League.
The 25-year-old Cron, who played at Jackson last year and was the Southern League's Most Valuable Player, earned a spot on the PCL's All-League team in August along with Aces' second baseman Ildemaro Vargas. Cron, who began the season on the disabled list with an oblique injury suffered at spring training, put up staggering numbers since playing his first game on May 4. Cron played in 104 games, batted .309 with 28 doubles, 22 home runs, and 97 RBI. The PCL also named Cron a two-time PCL Player of the Week.
"I'm pretty happy with what I've done this year," said the 6-foot-5, 245-pound Cron, who grew up in a baseball family. "I have taken some strides in consistency and maintaining success throughout the year. I think last year I had a couple of spurts where I wasn't as good."
Both the Aces' hitting coach and Cron's father, Chris, have seen the progress during the past three years beginning first with hitting coach Jason Camilli, who coached Cron at both Double-A Mobile and Jackson and now Reno. Camilli said Cron has the mental aptitude and strength to be a good Major League player.
"He came here and just controlled what he could," Camilli said. "He went out there and played his game and stuck to his strengths, which have been great for him."
Cron, though, said having the same hitting coach has been a plus.
"He makes the guys feel confident, and having the same coach for three years has helped," Cron added.
From playing youth baseball to the pros, Cron has received tips and help from his father, the Diamondback's minor league hitting coordinator and a former Minor League manager, and encouragement from his older brother, C.J. Cron, who plays for the Tampa Bay Rays. C.J. played his college ball at the University of Utah, and for two years, he was a teammate of Fallon's Rick Cornu, who played in the outfield.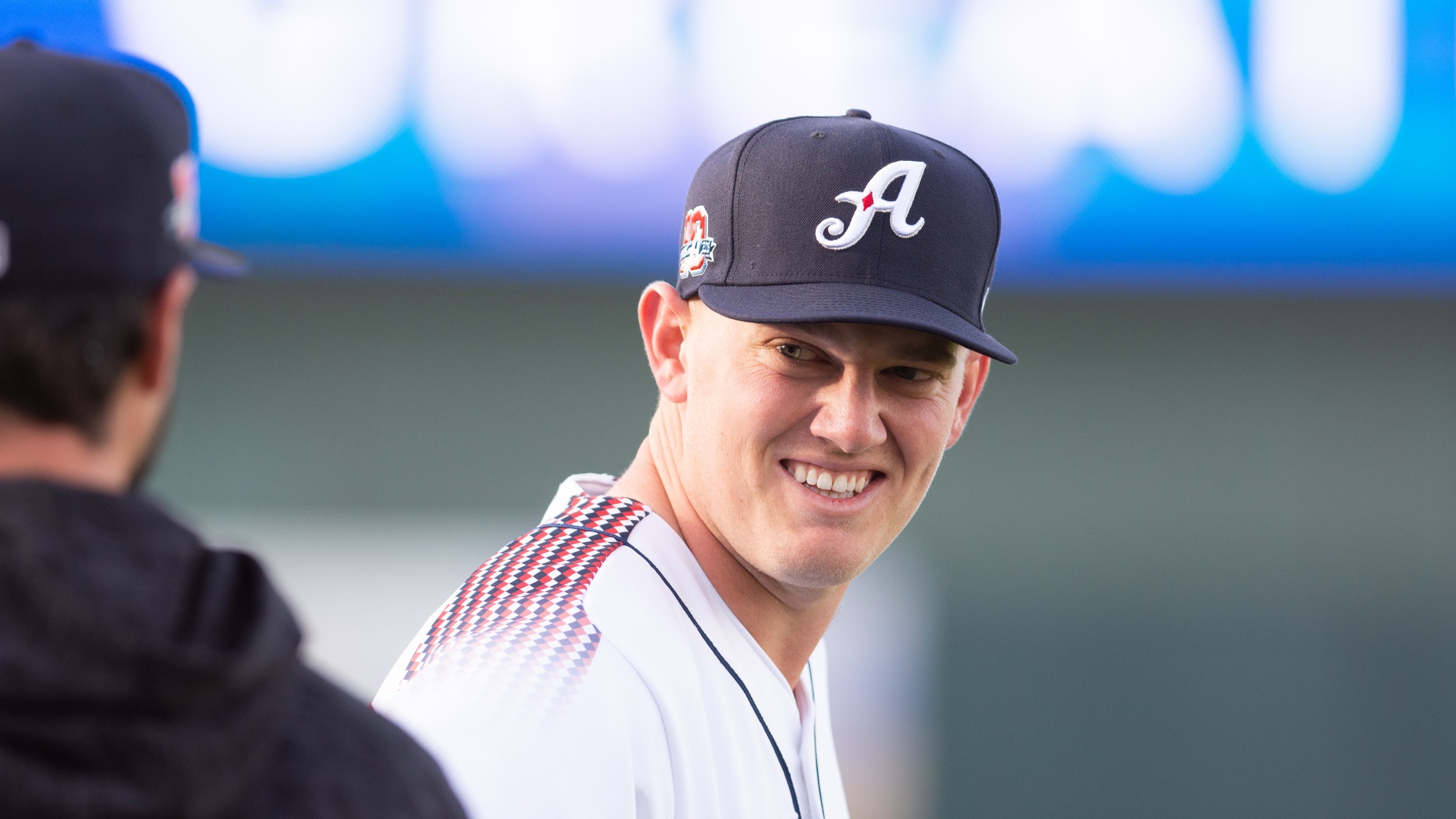 Camilli said Kevin has been a good student and takes advice with an open mind from a number of people.
"He's a very intelligent person," Camilli said of the Aces' infielder, who played at both third and first base during the season. "I don't have all the answers in the book. I'm trying to help all the players out."
Camilli said he also relied on Reno manager Greg Gross, though, for advice in working with the batters. Gross played and coached in the Major Leagues.
"GG (Gross) does a great job," Camilli said. "I lean on him because of his experience. It's another resource for us to have from a guy who's been there."
Kevin though has also learned much from his father and brother from the day he picked up a bat and ball.
"It's cool to have my dad and brother with me," he said. "They've been in my shoes, and it's easy for them to be involved."
Considering the success Kevin has had during the past three years, C.J. doesn't know if he needs help from his older brother. The Rays' first baseman and designated hitter, though, is familiar with Greater Nevada Field and how it's been hitter-friendly to Kevin this year. When the Angels drafted C.J., he played his Triple-A ball at Salt Lake City, also a member of the PCL and frequent opponent of the Aces, and also did some rehab time with the Bees. During the 2017 season, he spent his playing time between the Angels and Bees.
"I'm super happy for him," said C.J. a good hitter in his own right at Tampa Bay with 112 hits and 26 home runs. "It's best to let him to do his own thing. He doesn't need any tips."
Although C.J. plays 2,500 miles away from Reno, he checked the box scores during the Triple-A season to see how Kevin batted in his games and if the Aces won or lost.
"I definitely kept up with him," C.J. said, adding he always enjoyed the times he spent with his brother when they were younger.
Chris also remembers those years when he worked with his sons at the batting cage. As C.J. took his turns hitting, Kevin watched each and every swing, taking mental notes. Chris said Kevin was a good learner and strived to become better.
"As a coach, I always tried to replicate the things I said to C.J," Chris recalled.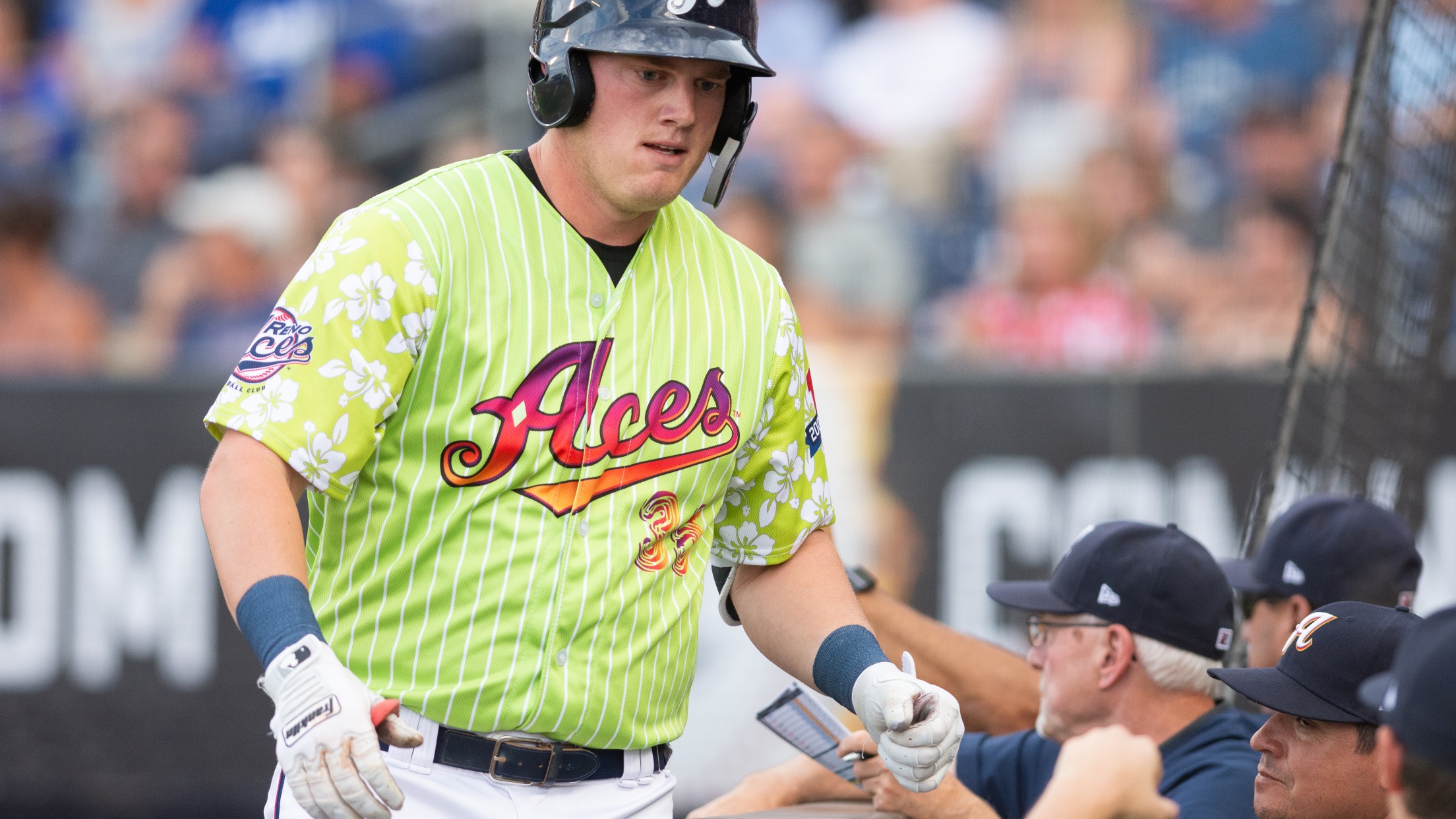 Before and during high school, Chris said Kevin always wanted to win whether it was playing horse in basketball or in ping pong. That desire to do well and win followed him to high school.
Yet, Chris said, his sons enjoyed playing baseball the most.
As Kevin, who was selected by the Diamondbacks in the 14th round of the 2014 first-year player draft out of Texas Christian University, develops into one of the best players in the PCL, Chris said his son is a good student of the game.
"Kevin is the thinker and wants to know everything that goes into his swing, and the mechanics and how it all works," Chris pointed out. "He understands the process and keeps improving."
Chris said he and Kevin talk on the phone and will offer advice if his son asks … and likewise with C.J. Several weeks ago, he traveled to Tampa to see C.J. and then headed to Salt Lake City to catch one of Kevin's games. Chris is a proud father who has two sons playing professional baseball and wants them to succeed.
"I'm blessed," he said. "I wouldn't trade my relationship with my sons for anything."