Reno Keeps Playoff Hopes Alive with Big Win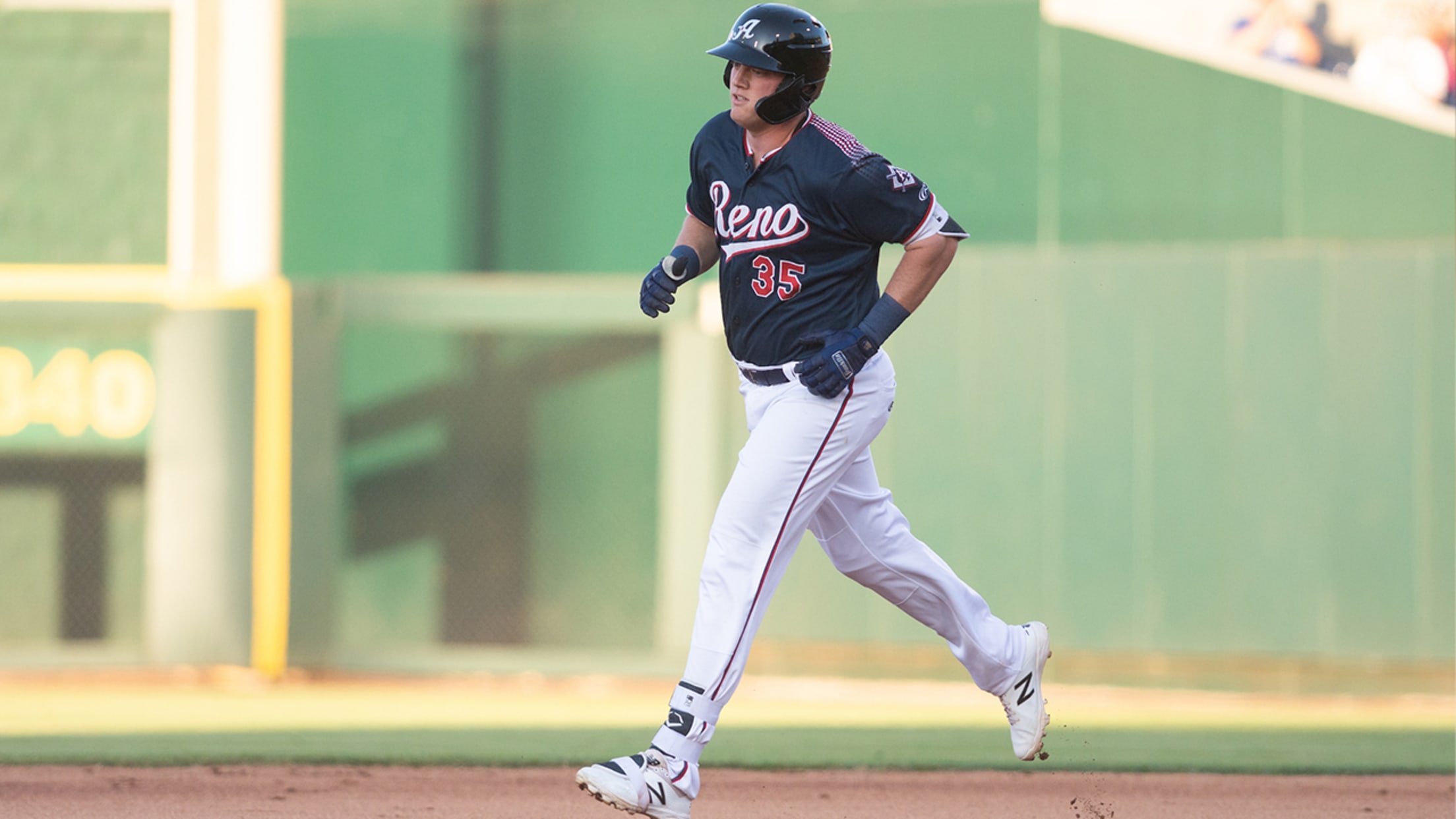 With their backs against a wall, the Reno Aces defeated the Sacramento River Cats on Monday night by a score of 9-3. The Aces entered tonight's contest eight games behind the River Cats for the Pacific Conference division lead with eight games remaining. Manager Chris Cron saw his offense explode
With their backs against a wall, the Reno Aces defeated the Sacramento River Cats on Monday night by a score of 9-3. The Aces entered tonight's contest eight games behind the River Cats for the Pacific Conference division lead with eight games remaining. Manager Chris Cron saw his offense explode in a big way tonight as the team homered three times and hit two doubles. Andy Young continued his terror of the Pacific Coast League with his 19th Triple-A home run of the season and Abraham Almonte hit his third homer in two days. The Aces jumped out to an early 4-3 lead through four innings of play with right-hander Matt Koch on the mound. Koch finished with five innings of work, allowed three runs on three hits and struck out seven. Four Aces players finished with multiple hits and the pitching staff struck out 13 batters on the evening. With the victory tonight, Reno improves to 62-71 on the year with three games remaining against Sacramento this week.
Andy Young (2-for-2, 3 R, HR)
Abraham Almonte (1-for-4, HR, 2 R)
Matt Koch (5.0 IP, 3 H, 3 R, 7 K)
Top Performers - Sacramento
Johnny Cueto (4.1 IP, 6 H, 4 R, 2 HR)
Cristhian Adames (2-for-4, R)
Mauricio Dubón (1-for-5, 2 R)
Tomorrow's Matchup
Notes & Information
All-PCL Cron: Kevin Cron was selected to the All-PCL Team this afternoon. With the selection, Cron becomes the first player in Reno Aces history to be selected to the All-PCL Team in back-to-back seasons. Kevin has appeared in 78 games with Reno this season and is batting .318 with 38 home runs, 101 RBI, 59 walks and 20 doubles. Other Reno Aces All-PCL Selections include: John Hester (2009), Collin Cowgill (2011), Cody Ransom (2011), Adam Eaton (2012), Jake Elmore (2012), Ryan Wheeler (2012), Chris Owings (2013), Nick Ahmed (2014), Andy Marte (2014), Peter O'Brien (2015), Jamie Romak (2015), Kyle Jensen (2016), Christian Walker (2017) Oswaldo Arcia (2017), Ildemaro Vargas (2018) and Kevin Cron (2018).
7's: Matt Koch struck out seven for the second time this season. He's struck out 7+ in four starts this season with Reno (8/11, 11 K's), (7/30, 8 K's), (6/24, 7 K's) and tonight. He's recorded 159 strikeouts in his Reno Aces career and has 78 this season.