Taylor Widener set to start 2021 season in Diamondbacks rotation 
Former Ace made 12 appearances out of the bullpen in 2020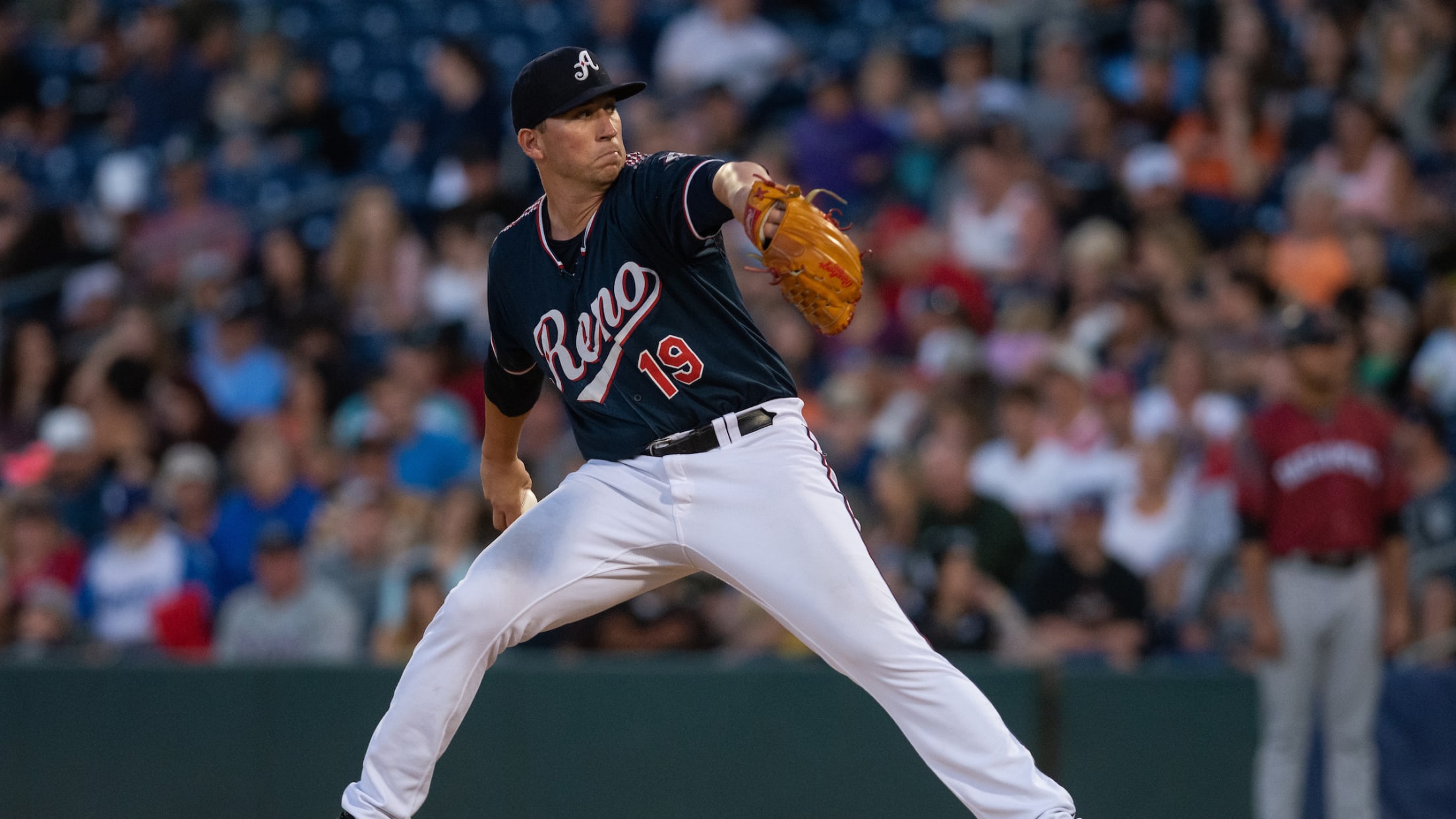 Taylor Widener had just left the field, and was set to head home. Then his phone rang. "Hey can you come back to Torey \Lovullo]'s office," he recalled. "And that's when they told me." Widener will be in the [Arizona Diamondbacks' rotation on opening day, and will make his first
Taylor Widener had just left the field, and was set to head home. Then his phone rang. "Hey can you come back to Torey [Lovullo]'s office," he recalled. "And that's when they told me." Widener will be in the Arizona Diamondbacks' rotation on opening day, and will make his first start in the major leagues.
Cracking the rotation wasn't a sure thing, Widener had only ever come out of the bullpen in the big leagues. In 2020, the right hander posted a 4.50 ERA in 12 relief appearances across 20 innings. But this spring training, Widener got his shot to start games. In two starts, Widener went 1-0 with just two runs allowed on six hits in nine combined innings – alongside 12 strikeouts with just three walks.
In total, Widener finished spring with a 3.68 ERA in 14.2 innings, with a 1.02 WHIP and holding opponents to a .218 average. Of the 55 batters he faced, 19 were sent down on strikes and just three walked.
But until he got the call, Widener wasn't sure whether he'd be starting games or coming out of the bullpen.
"I had mixed feelings about it, there's always that little bit of doubt whenever you're coming back, knowing it could go either way," he said.
Starting games isn't anything new to Widener, who started 77 of his 89 appearances in the minors before breaking through with the D-Backs in 2020. Most notable for Reno fans were 23 starts in 2019 with the Aces.
Across 100 innings with the Aces, Widener went 6-7 with an 8.10 ERA and 109 punchouts.
Key to his development, Widener says, was his ability to start throwing his slider for strikes.
"I started laying my slider for a strike again and as you've seen, especially in 2019, my numbers were terrible," he said. "I hadn't been throwing my slider for a strike and I've been working really hard on trying to get it back and I've finally started throwing it again for a strike and it really gave me some confidence to pitch again. Just having that slider back, it makes a huge difference for me. I can land that early in the count, I can throw it in the dirt and try to get swings and misses. I think that's the game changer for me."
But the new-and-improved slider isn't too different from what fans saw in 2019 or 2020.
"I've kept everything the same with it. Last year they showed me a heat map that showed that every slider I was throwing was below the zone, and obviously other teams get that heat map as well. I was wondering why guys weren't swinging, and then after I saw that I realized I had to change my vantage point of where I was looking a little bit. I started being able to land it for a strike again, so I kept it the same."
For Widener, the return to starting is huge. While he saw success at the highest level of baseball as a reliever in 2020, he gets to go back to what he's always done.
"I love the bullpen but I love starting. I love the routine I can get into, I have my set days when I know I'm going to throw so I can set my workouts better. It just gives a little extra time to prepare and get your body feeling right."
The South Carolina native will finally get to make his first-ever big league start this Sunday, April 5, in San Diego against the Padres. First pitch is set for 12:10 p.m. PST.