Trio of Aces to play in Arizona Fall League
Cooper Hummel, Mitchell Stumpo and Keegan Curtis to start play Wednesday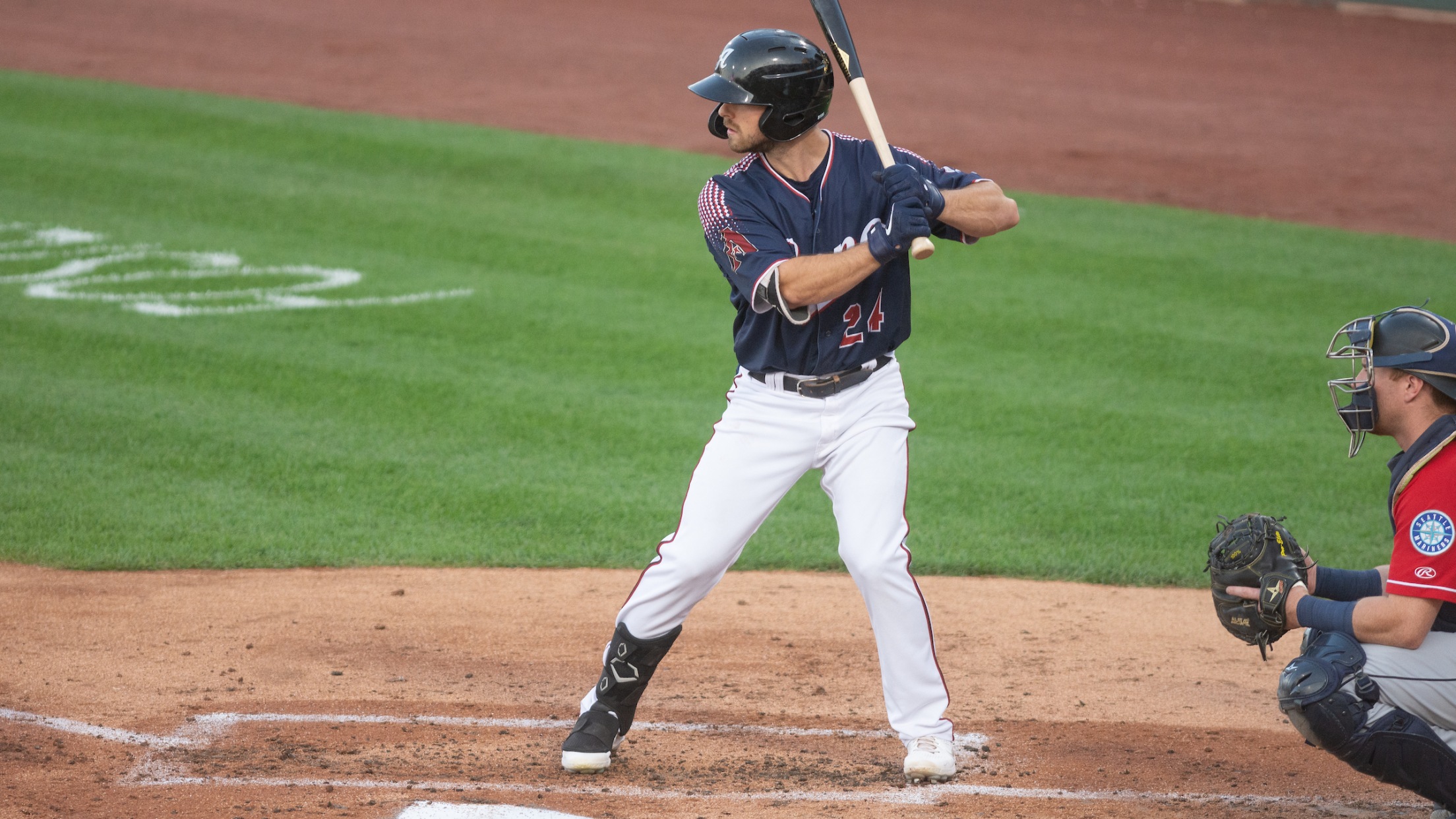 The Arizona Fall League starts Wednesday, and three former Reno Aces from 2021 will be suiting up for the first time since Reno's season ended in September. Cooper Hummel, Mitchell Stumpo and Keegan Curtis will join Dominic Canzone, Slade Cecconi, Buddy Kennedy and Shumpei Yoshikawa. The trio was a key
The Arizona Fall League starts Wednesday, and three former Reno Aces from 2021 will be suiting up for the first time since Reno's season ended in September. Cooper Hummel, Mitchell Stumpo and Keegan Curtis will join Dominic Canzone, Slade Cecconi, Buddy Kennedy and Shumpei Yoshikawa.
The trio was a key part of Reno's second half in 2021, with Hummel and Stumpo emerging as two of the team's biggest contributors in September.
Cooper Hummel
Hummel heads to the Fall League after a strong end to the 2021 Triple-A season. Hummel was named the Triple-A West player of the month for September, after slashing .463/.515/.800 for a 1.315 OPS in 21 September games.
Hummel drove in 26 runs in the month, while scoring 28 himself. Hummel finished the month with a hit in 14 of his last 15 games, including a 10-game hit streak. In total, Hummel recorded 37 base knocks in the season's final month.
The 26 RBIs in September came after recording just nine in 23 August games.
The utility man joined the Aces in July as part of the trade that saw the D-backs send Eduardo Escobar to Milwaukee. In 46 games with Reno, Hummel finished with a .353/.429/.575 slash line and 37 RBIs. The Portland product scored 43 runs himself, and hit six home runs while playing the infield, outfield and catching.
Mitchell Stumpo
Stumpo was one of Reno's best relievers in September, posting a 1.50 ERA in six apperances. In six innings, the right hander allowed just one run on three hits and struck out four. Stumpo finished with a 0.67 WHIP and held opposing batters to a .157 average.
Keegan Curtis
Curtis made nine relief appearances for the Aces in 2021, after getting called up from Double-A in July. Through his first seven outings, Curtis allowed just three runs in 6.1 innings pitched. Curtis finished the season with a 7.04 ERA in nine appearances across 7.2 innings of work, striking out five and going 1-2 with a save.