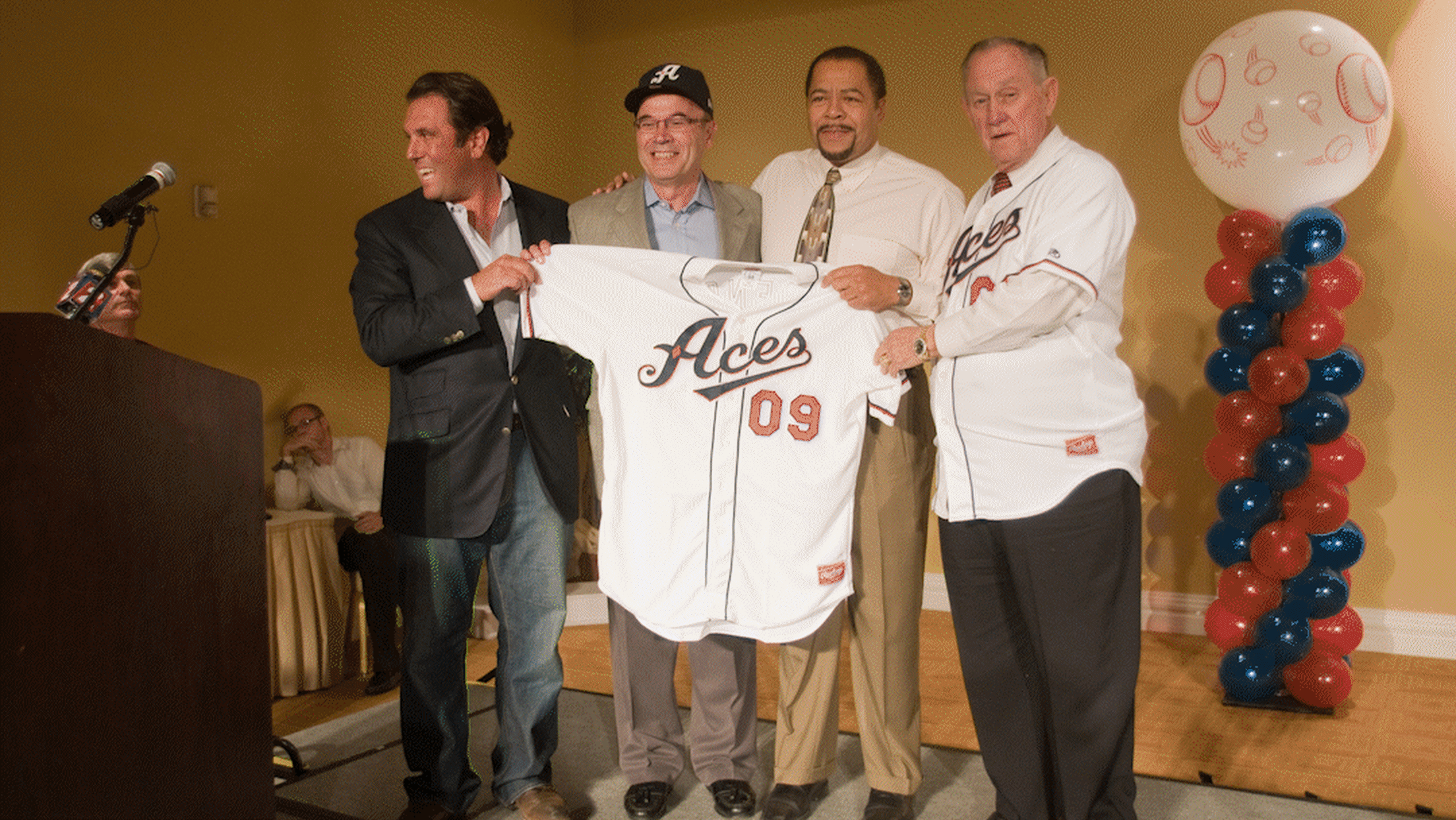 History
September 23, 2008 - The Reno Aces name was born.
January 21, 2009 - Brett "Bugsy" Butler was named the Reno Aces' inaugural manager
April 10, 2009 - The Reno Aces take the field for the first time.
September 18, 2012 - The Reno Aces win the Triple-A National Championship under the helm of Brett Butler
September 2, 2013 - Brett Butler manages his final game in an Aces uniform
April 11, 2017 - Butler's #2 becomes the first number retired in club history.
January 1, 2022 - The Bugsy's Club was established
Brett Butler's legacy in baseball is long and storied. Butler was a warrior on the diamond for over 16 years at the MLB Level, recording over 2000 hits. As he began his coaching career, his role in development of young talent turned eyes, making him a standout with the Diamondbacks organization and in Reno bringing a Triple-A National Championship to the Biggest Little City.