Squirrels launching weekly radio show, podcast
"The Funnville Nine driven by AAA" debuts Monday, June 8 on Sports Radio 910 The Fan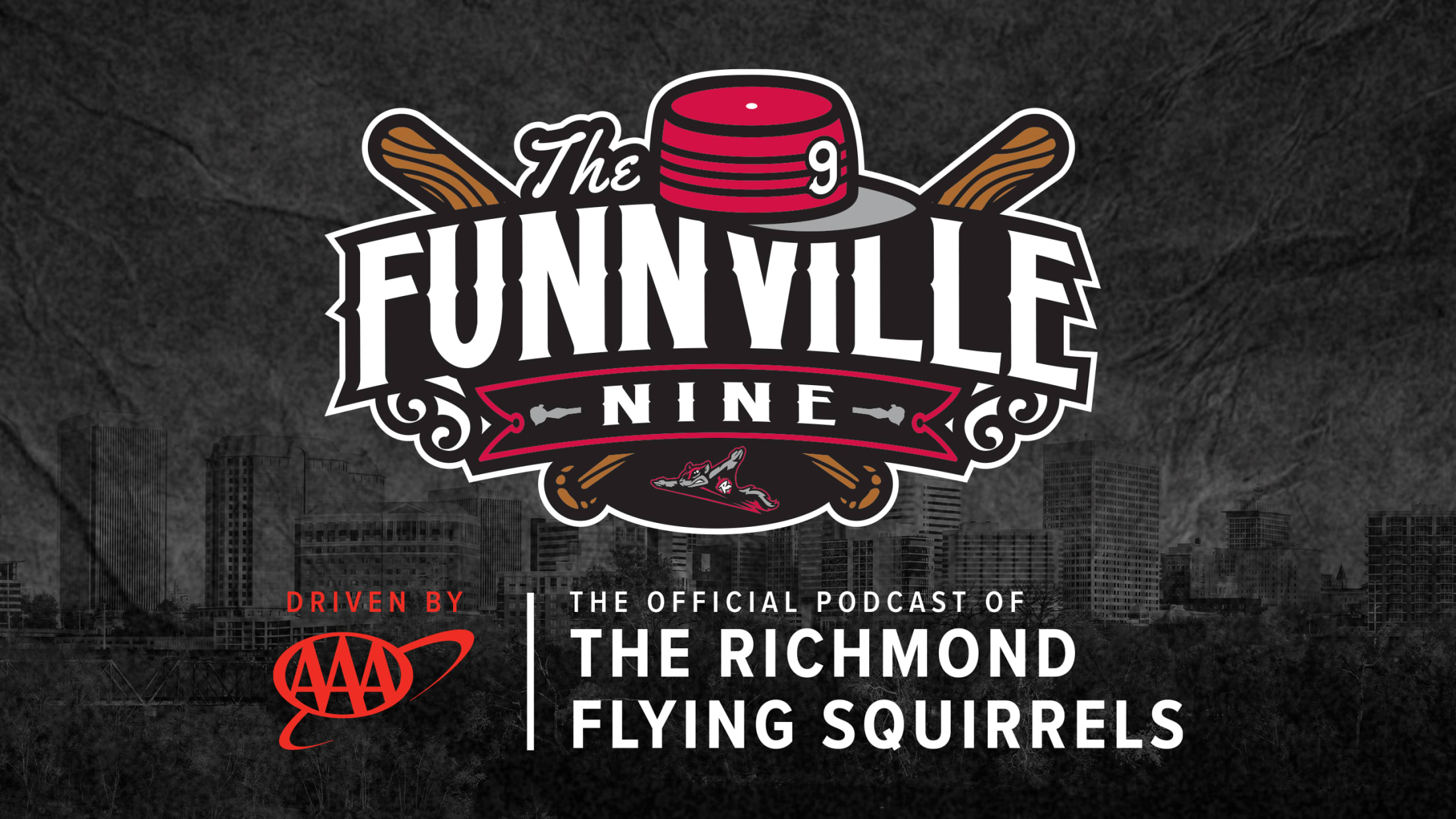 RICHMOND, Va. – The Richmond Flying Squirrels and Entercom Richmond have partnered to create "The Funnville Nine driven by AAA," a new weekly radio show and podcast featuring in-depth, behind-the-scenes interviews with Flying Squirrels players, coaches and figures. The half-hour show will air every Monday at 6 p.m. on Sports
RICHMOND, Va. – The Richmond Flying Squirrels and Entercom Richmond have partnered to create "The Funnville Nine driven by AAA," a new weekly radio show and podcast featuring in-depth, behind-the-scenes interviews with Flying Squirrels players, coaches and figures.
The half-hour show will air every Monday at 6 p.m. on Sports Radio 910 The Fan and 105.1 FM, as well as on the Radio.com app. A full, extended version of each episode will also be available for on-demand streaming on TheFanRichmond.com.
The show is hosted by Flying Squirrels play-by-play broadcaster Trey Wilson. On each episode, Wilson will be joined players, coaches or other figures from the franchise's past and present to tell on-the-field and off-the-field Flying Squirrels stories.
"The Funnville Nine driven by AAA" debuts on Monday, June 8 at 6 p.m. on Sports Radio 910 the Fan. The show's first episode features Flying Squirrels VP & COO Todd "Parney" Parnell, who shares entertaining stories about his path to Richmond, the founding of the Flying Squirrels franchise and more.
In an effort to practice safe social distancing and best ensure the health and of the Flying Squirrels family, the team's front offices and team store are currently closed. Fans looking to reach out to the Flying Squirrels front office can find information here and are encouraged to interact on social media through Facebook, Instagram and Twitter.