Wings host 2nd annual Girls and Women in Sports Night
Former AAGPBL player Mary Moore will be at the ballpark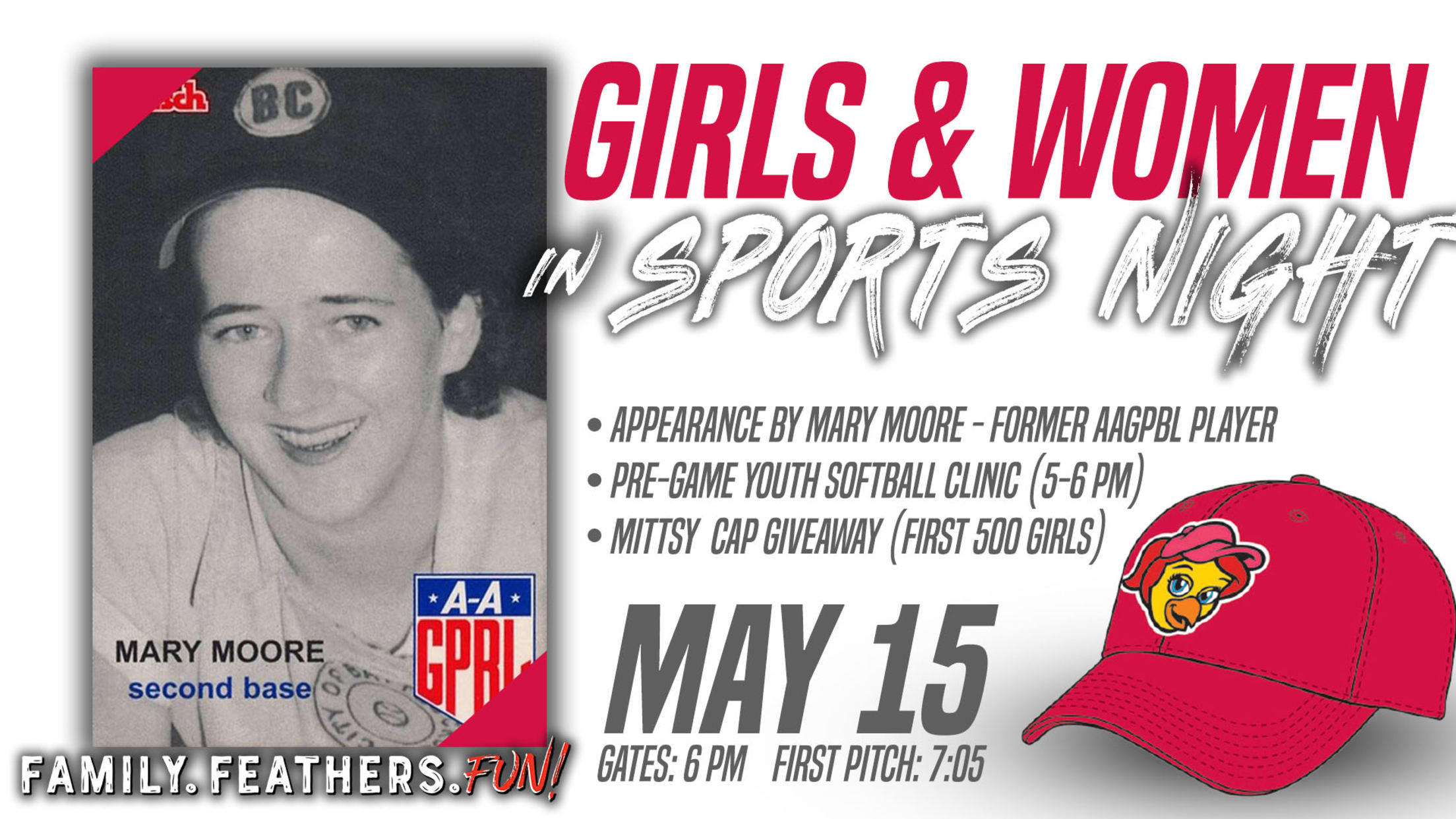 The Rochester Red Wings will host their second annual Girls and Women in Sports Night on Friday, May 15 at Frontier Field! The night will feature an appearance from former All-American Girls Professional Baseball League (AAGPBL) player, Mary Moore, a cap giveaway for girls and a pre-game softball clinic. PURCHASE
The Rochester Red Wings will host their second annual Girls and Women in Sports Night on Friday, May 15 at Frontier Field! The night will feature an appearance from former All-American Girls Professional Baseball League (AAGPBL) player, Mary Moore, a cap giveaway for girls and a pre-game softball clinic.
Moore was recruited into the AAGPBL - the league made famous by the movie "A League of Their Own" - in 1950, and played second base that season for the Springfield Sallies barnstorming team. Their season included games played at Griffith Stadium in Washington, D.C., and at Yankee Stadium. She was drafted by the Battle Creek Belles where she played in 1951 and 1952. Moore started playing fast-pitch softball at age 15 with the help of Eddie Lake, who played for the St. Louis Cardinals, Detroit Tigers and Boston Red Sox. From there, she was introduced to former All American League player Doris Neal who helped her find her way to the league through tryouts.
The first 500 girls (14 & under) will receive a baseball cap featuring the Red Wings female mascot, Mittsy, presented by Zweigle's.
Along with the Our Lady of Mercy High School varsity team, the Wings will host a pre-game clinic for local youth softball players from 5-6 pm. If your team or organization is interested in participating in the clinic, call our Group Sales department at (585) 454-1001. There is no additional cost to participate in the clinic, only a game ticket is needed. All participants will receive the cap giveaway.
If you'd like to book a group outing for your team or organization, give the Red Wings a call at (585) 454-1001. Single game tickets for all 70 home games are on sale now at RedWingsBaseball.com. The Frontier Field Ticket Office will open for the season on March 27.
After the game, stick around for the first post-game fireworks show of the season presented by NY 529 College Savings Program.