Arcia, Burgos Earn Sky Sox Yearly Honors
Sky Sox shortstop, righty handed starter earn Player of the Year honors for 2016.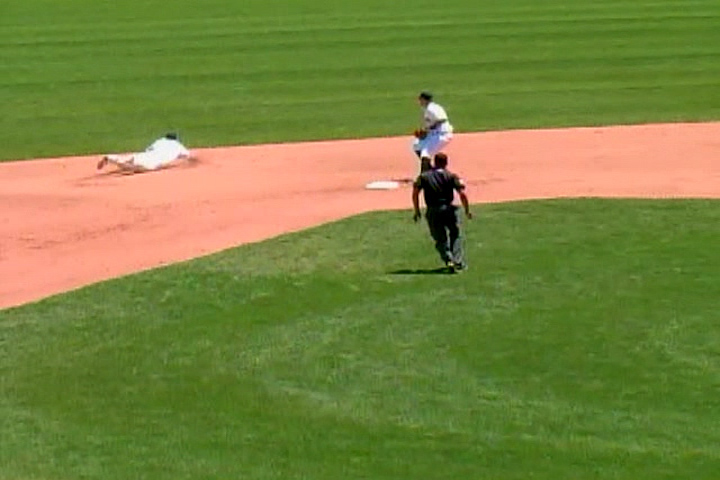 By Aaron Cheris / Colorado Springs Sky Sox | September 7, 2016 12:15 PM
The Colorado Springs Sky Sox have announced that RHP Hiram Burgos was named the team's Pitcher of the Year and SS Orlando Arcia was named Player of the Year for their strong play during the 2016 Pacific Coast League season.
Burgos, 29, was the Sky Sox most consistent pitcher throughout the entire season. In his second year with the Sky Sox, Burgos posted a 10-10 record in 27 games (25 starts) while pitching a team-high 143.1 innings and striking out a team-leading 115 batters. Burgos ranked eighth in the PCL in innings pitched and he was one of just 11 pitchers in the league to start at least 25 games.
Over the season's final month, Burgos hit his stride. In five starts from August 9 to August 31, Burgos went 5-0 while allowing just four earned runs for a microscopic 1.23 ERA during that span while pitching at least six innings in each start.
Burgos became the first Sky Sox pitcher to win 10 games in a season since Alan Johnson won 10 for the Sky Sox in 2010. He also pitched the most innings in a season for a Sky Sox pitcher since Rob Scahill pitched 152.0 IP in 2012.
Arcia, 22, entered the season as the top prospect in the Milwaukee Brewers organization according to MLB.com and Baseball America, and he more than lived up to the hype in Colorado Springs.
In 100 games with the Sky Sox this season, Arcia hit .267 (108-for-404) with eight home runs and 53 RBI. Arcia also stole 15 bases and scored 59 runs. At the time of his promotion to the Brewers on August 2, Arcia was the Sky Sox leader in hits, runs batted in, batting average, and runs scored. He was also ninth in the PCL in hits at the time of his call-up. Arcia's eight home runs in Colorado Springs tied a career high.
In the field, Arcia constantly made the amazing seem routine with his glove and his arm from the shortstop position as he produced a highlight-reel worthy of a Gold Glove, which he won in 2015 with Double-A Biloxi.
Previously, Arcia was named Sky Sox Player of the Month in April while Burgos was named Pitcher of the Month for August/September.
This story was not subject to the approval of the National Association of Professional Baseball Leagues or its clubs.
View More