Orlando Arcia Named To All-PCL Team
Top Brewers prospect amazed with glove and bat during 2016 season in Colorado Springs.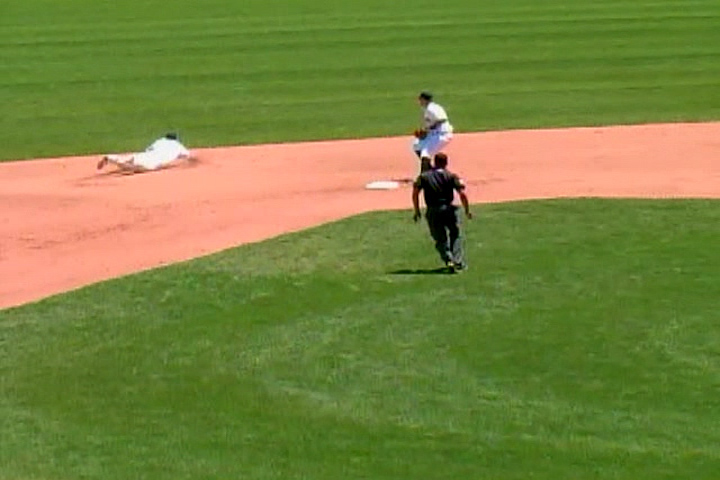 By Aaron Cheris / Colorado Springs Sky Sox | August 29, 2016 1:46 PM
The Pacific Coast League has announced that Colorado Springs Sky Sox shortstop Orlando Arcia was named to the All-PCL team for his strong play in Colorado Springs during the 2016 season.
Heading into the season, Arcia, 22, was ranked as the number five prospect in all of baseball and the top prospect in the Milwaukee Brewers system according to MLB.com. Once he arrived in Colorado Springs, he more than lived up to the hype.
In 100 games with the Sky Sox this season, Arcia hit .267 (108-for-404) with eight home runs and 53 RBI. Arcia also stole 15 bases and scored 59 runs. At the time of his promotion to the Milwaukee Brewers on August 2, Arcia was the Sky Sox leader in hits, runs batted in, batting average, and runs scored. Arcia's eight home runs in Colorado Springs tied a career high.
Recently, Arcia, made his Major League debut on August 2 in San Diego and hit his first Major League home run for the Brewers on August 26, a three-run shot in the Brewers 5-3 loss to the Pirates.
Arcia becomes the 11th Sky Sox player to be named to the All-PCL team over the past decade.
2006: OF Jeff Baker
2007: 1B Joe Koshanksy
2008: 1B Joe Koshansky
2009: 2B Eric Young Jr. & OF Matt Miller
2012: 1B Matt McBride & OF Andrew Brown
2013: 3B Ryan Wheeler & OF Corey Dickerson
2015: OF Domingo Santana
2016: SS Orlando Arcia
This story was not subject to the approval of the National Association of Professional Baseball Leagues or its clubs.
View More