VIBES TO UNVEIL NEW MASCOT & JERSEYS AT YMCA'S HEALTHY KIDS DAY
Unveil Set to Take Place on April 27 at New YMCA Facility at First & Main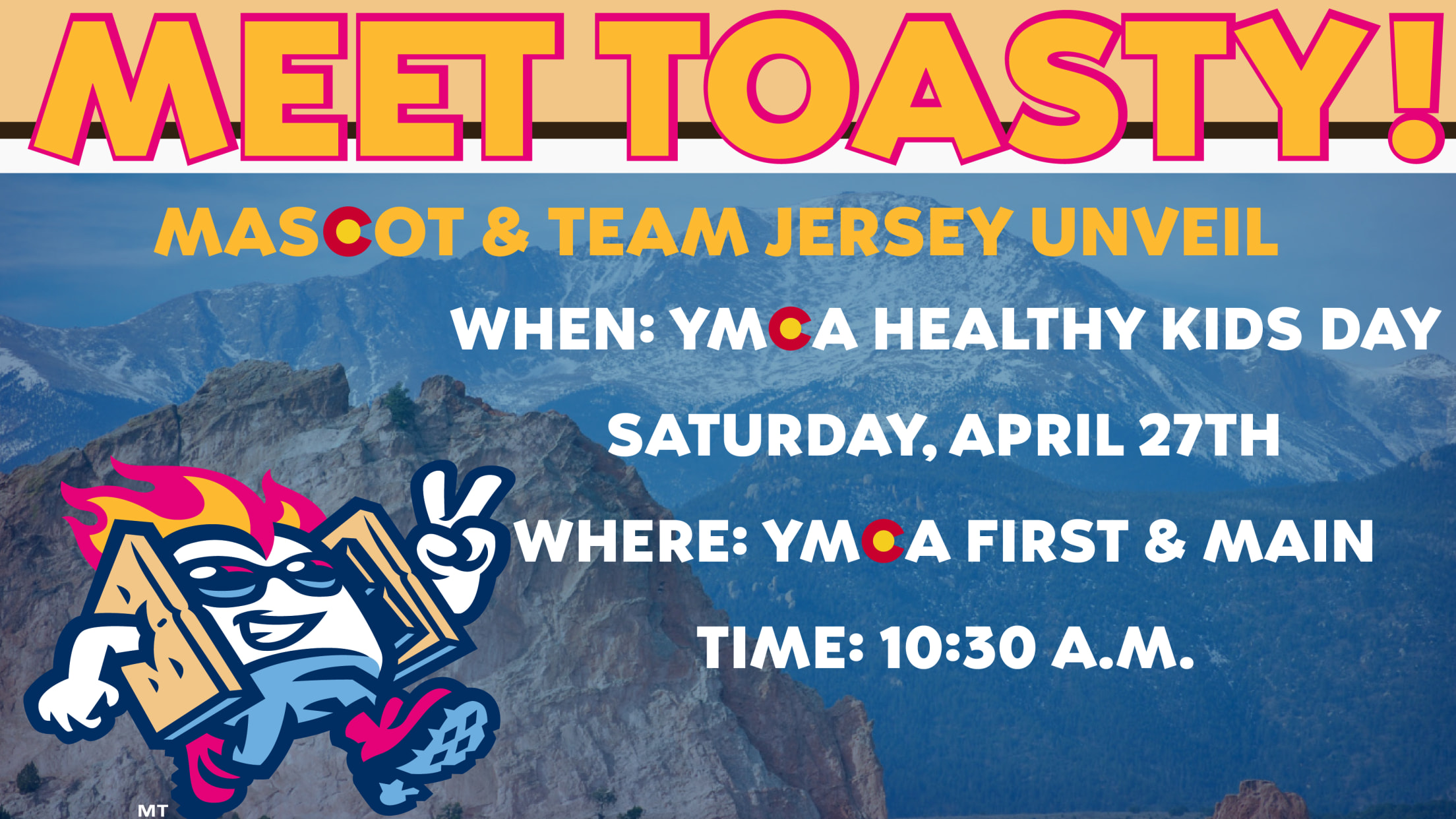 The Rocky Mountain Vibes and the YMCA of the Pikes Peak Region are excited to announce the Vibes will be unveiling Toasty, their new mascot, and team jerseys at the YMCA's Healthy Kids Day on Saturday, April 27. The event will be held at the new YMCA facility at First
The Rocky Mountain Vibes and the YMCA of the Pikes Peak Region are excited to announce the Vibes will be unveiling Toasty, their new mascot, and team jerseys at the YMCA's Healthy Kids Day on Saturday, April 27. The event will be held at the new YMCA facility at First & Main and will begin at 9:00 a.m. with the unveiling starting at 10:30 a.m.
"We're thrilled to be partnering with the YMCA of the Pikes Peak Region for the unveiling of our new Vibes uniforms and Toasty mascot! The Healthy Kids Day initiative put on by the Y is the perfect opportunity to introduce Toasty to the community and we can't wait for everyone to have a chance to meet the best new mascot in the country!" said Vibes President and General Manager, Chris Phillips.
The Vibes new jerseys-home, road, and alternate-for the 2019 season will be unveiled first at 10:30 a.m., followed immediately by the unveiling of Toasty. Toasty's debut will include participating in a number of Healthy Kids Day activities as well as picture and autograph opportunities.
"The YMCA at First & Main is excited to be hosting the unveiling of the new Vibes mascot during our Healthy Kids Day event. We encourage everyone to come out and enjoy the festivities! We're looking forward to an exciting season as we continue our partnership with the Rocky Mountain Vibes," said Theresa McDonough, YMCA of the Pikes Peak Region Senior Vice President/Chief Development and Marketing Officer.
Healthy Kids Day is the YMCA's national initiative to improve the health and well-being of kids and families. The event, held from 9 a.m. to noon at YMCAs across the region, is free and open to the community, and will feature activities such as games, arts and crafts, face painting, and demonstrations to teach families how to develop healthy routines at home.
The 2019 Vibes season begins June 14 against the Orem Owlz. The home opener is scheduled for June 21 against the Grand Junction Rockies. Get the latest Rocky Mountain Vibes baseball news online at www.vibesbaseball.com, like us on Facebook or follow the team on Twitter or Instagram at @VibesBaseball.