Express INF Myles Straw Recalled by Astros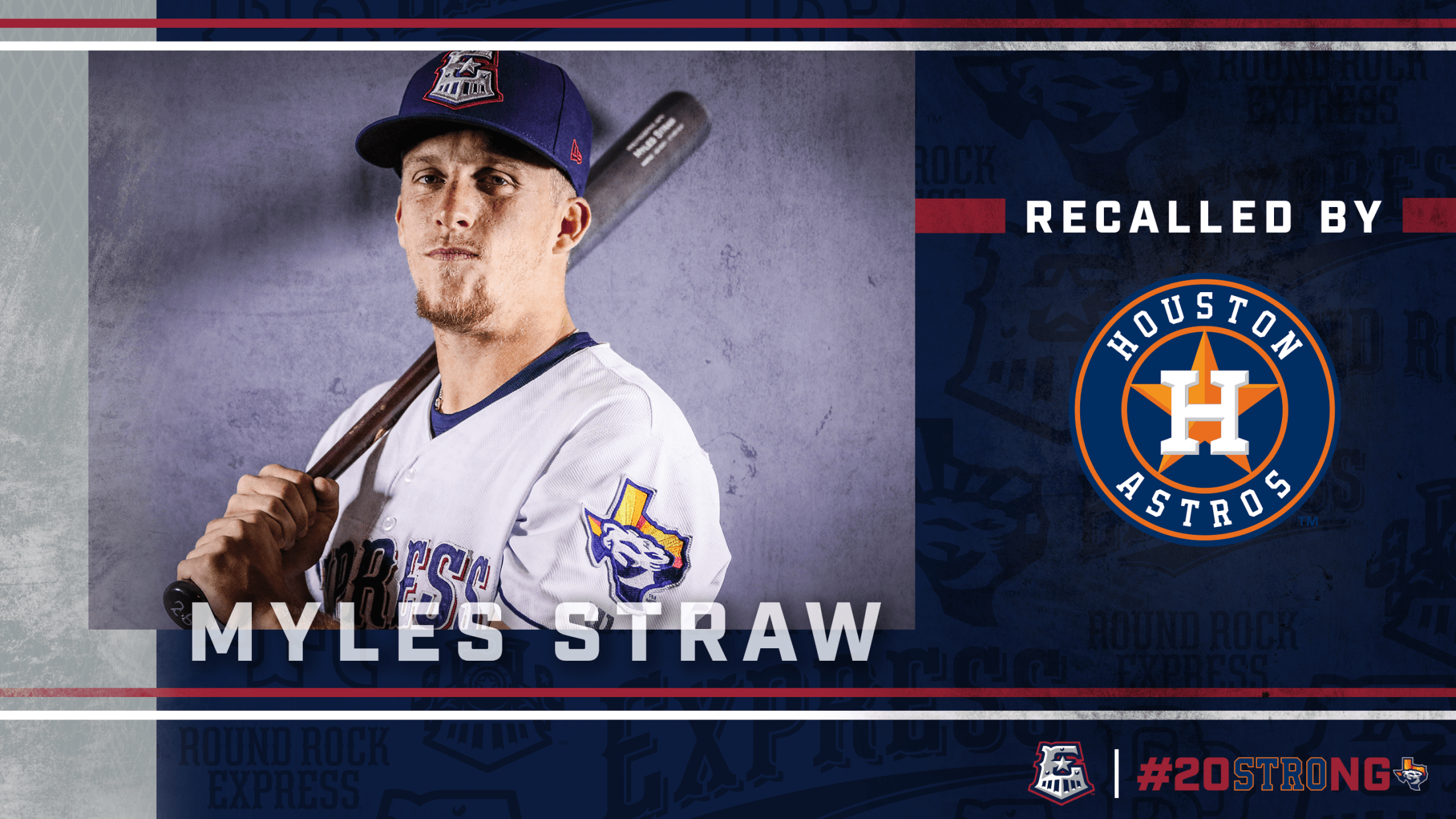 MEMPHIS, Tennessee - The Houston Astros have recalled Round Rock Express INF Myles Straw , the club announced on Wednesday afternoon. Straw is rejoining the Astros for the third time this season after the team placed SS Carlos Correa on the 10-day Injured List.Straw posted previous a stint with Houston
MEMPHIS, Tennessee - The Houston Astros have recalled Round Rock Express INF Myles Straw , the club announced on Wednesday afternoon. Straw is rejoining the Astros for the third time this season after the team placed SS Carlos Correa on the 10-day Injured List.
Straw posted previous a stint with Houston from May 29-August 2 before serving as the team's 26th man for their August 13 doubleheader against the Chicago White Sox. He is scheduled to be in uniform tonight as the Astros host the Detroit Tigers at Minute Maid Park.
Straw is in the midst of a breakout season splitting time between Houston and Round Rock. With the Express, the speedy infielder has compiled a .313 batting average (79-252) with 11 doubles, three triples, a home run and 29 RBI. He has also drawn 31 walks and stolen 19 bases. A defensive wizard, Straw has appeared at shortstop, second base, left field and center field with the E-Train this season.
The 24-year-old has hit to a .244 average (20-82) with three doubles, a triple and four RBI in 40 combined games with the Astros this season. He has appeared in all three outfield positions as well as shortstop and second base with the club.
Straw made his major league debut with Houston a year ago, appearing in nine games as a September callup. He hit .333 (3-9) with a home run and four runs scored with the Astros in 2018. He also swiped two bags during his time with the big league club.
The Express continue their four-game series against the Memphis Redbirds (St. Louis Cardinals affiliate) on Wednesday night. E-Train LHP Kent Emanuel (7-1, 4.08) is scheduled to face 'Birds RHP Jake Woodford (8-7, 3.96). First pitch at AutoZone Park in downtown Memphis is slated for 6:35 p.m.
For more information on the Express, visit RRExpress.com or call (512) 255-2255. Keep up with the Express on Facebook, Instagram and Twitter, and join the conversation during our historic 20th season using #20STROng.