Beck named PCL Pitcher of the Week, newcomer Knapp wins Player of the Week for July 25-31
Stanford and Cal products unite to sweep PCL weekly awards for River Cats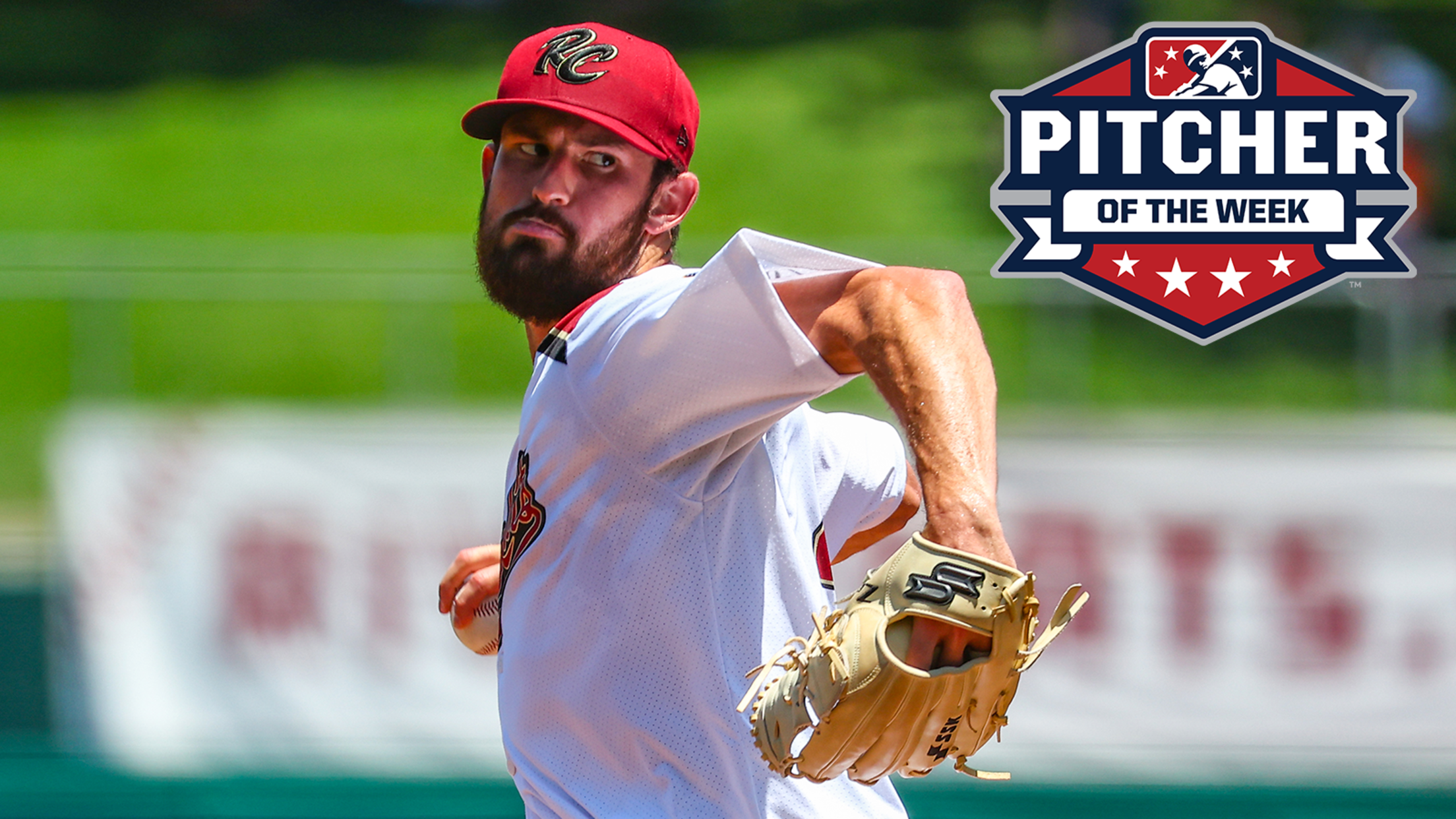 Sacramento righty Tristan Beck won PCL Pitcher of the Week for July 25-31 with a dominant effort on July 26 at Round Rock. (Ralph Thompson)
West Sacramento, Calif. — Sacramento River Cats right-hander Tristan Beck and catcher/first baseman Andrew Knapp were named PCL Pitcher and Player of the Week after dominant showings at Round Rock from July 25-31. Beck opened the series in Round Rock with a stellar start, striking out four and forcing eight
West Sacramento, Calif. — Sacramento River Cats right-hander Tristan Beck and catcher/first baseman Andrew Knapp were named PCL Pitcher and Player of the Week after dominant showings at Round Rock from July 25-31.
Beck opened the series in Round Rock with a stellar start, striking out four and forcing eight ground outs while allowing one unearned run on three hits and zero walks over 6.0 innings
The 26-year-old, who is pitching in his debut Triple-A season, was selected in the fourth round by Atlanta in 2018 out of Stanford. He was acquired by San Francisco at the 2019 trade deadline alongside former River Cats righty Dan Winkler for right-hander Mark Melancon.
Beck is coming off a stellar July in which he struck out a team-high 10 on July 12 vs Albuquerque, and finished with a 0.95 WHIP in 21.0 July innings.
Knapp, a Roseville, California native, was 9-for-20 (.450) with five runs, two doubles, four home runs, 11 RBIs, a 1.150 slugging percentage, and a 1.626 OPS in five games at the Round Rock Express.
More notably, he homered in four straight games, tying the PCL high for 2022, and also the franchise record set by outfielder Mac Williamson in April of 2018.
The switch-hitter signed an MiLB contract with San Francisco on July 22, after splitting time with the Pittsburgh Pirates, Seattle Mariners, and PCL-rival Tacoma Rainiers this season.
Knapp, the Philadelphia Phillies' second round pick in 2013 out of UC Berkeley, is 11-for-27 (.407) with seven runs, 11 RBIs, and a 1.374 OPS in seven games since joining Sacramento.
Fans can catch the award-winning duo in a six-game series against Knapp's former squad, the Rainiers. Beck will open the series on Tuesday, Aug. 2 at 6:35 p.m. (PT). Tickets are available on rivercats.com.