Kelly keeps Dorados close but game slips away late
Sands, Gomez each collect two hits in 6-2 loss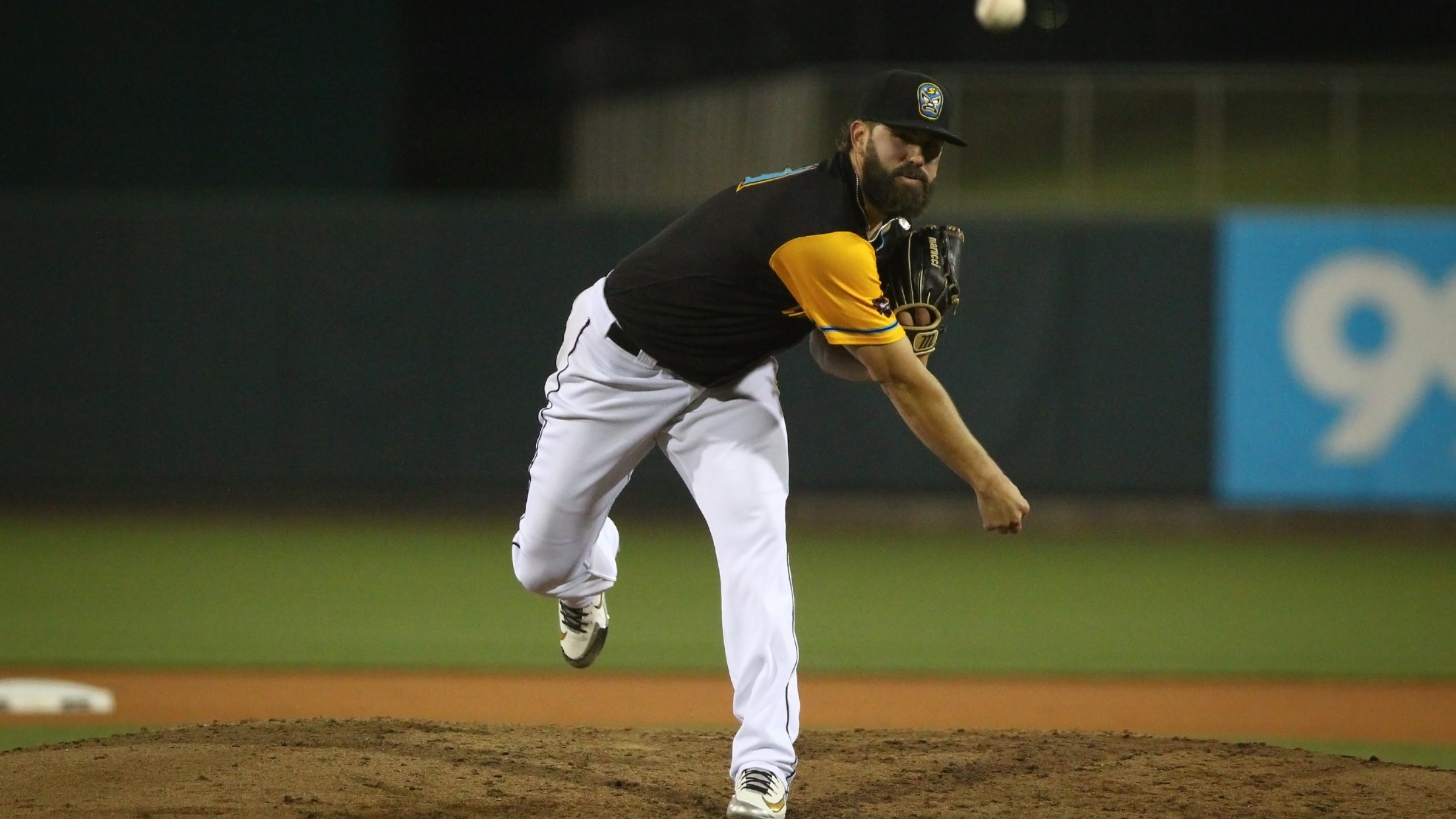 (Reid Thompson)
WEST SACRAMENTO, CA -- Right-hander Casey Kelly allowed just one earned run in six and a third innings but the Sacramento River Cats (43-59) dropped game one of the series 6-2 to the Omaha Storm Chasers (45-56).Kelly made it four consecutive games pitching at least six innings with his solid
WEST SACRAMENTO, CA -- Right-hander Casey Kelly allowed just one earned run in six and a third innings but the Sacramento River Cats (43-59) dropped game one of the series 6-2 to the Omaha Storm Chasers (45-56).
Kelly made it four consecutive games pitching at least six innings with his solid outing on Tuesday, and if it weren't for the three runs that scored in the second inning, two of which were unearned, he had a shot at a third win in his last four outings.
The River Cats got within a run when first baseman Jerry Sands scored on shortstop Orlando Calixte's groundout. But Sacramento failed to reach base in the final two frames while the bullpen surrendered a trio of additional runs.
Among the club's seven baserunners on Tuesday were two hits from Sands, as well as two from second baseman Miguel Gómez.
Right-hander Shaun Anderson (0-0, 3.60) will be making his Raley Field debut on Wednesday after his Triple-A introduction last week in Fresno. The Storm Chasers will counter with righty Trevor Oaks (6-4, 2.12). First pitch is set for 7:05 p.m. (PT). Catch all of the action live online at rivercats.com, on the MiLB First Pitch app, and on the air on Money 105.FM.
Additional Notes
• The River Cats failed to draw a walk for the first time since July 16. But prior to that, it had been since June 9 that the club finished the game without a free pass.
• With no home runs on Tuesday, the team ended a streak of five consecutive games with a round-tripper.