McCarthy homers, Long shines in River Cats defeat
Aces 6, River Cats 4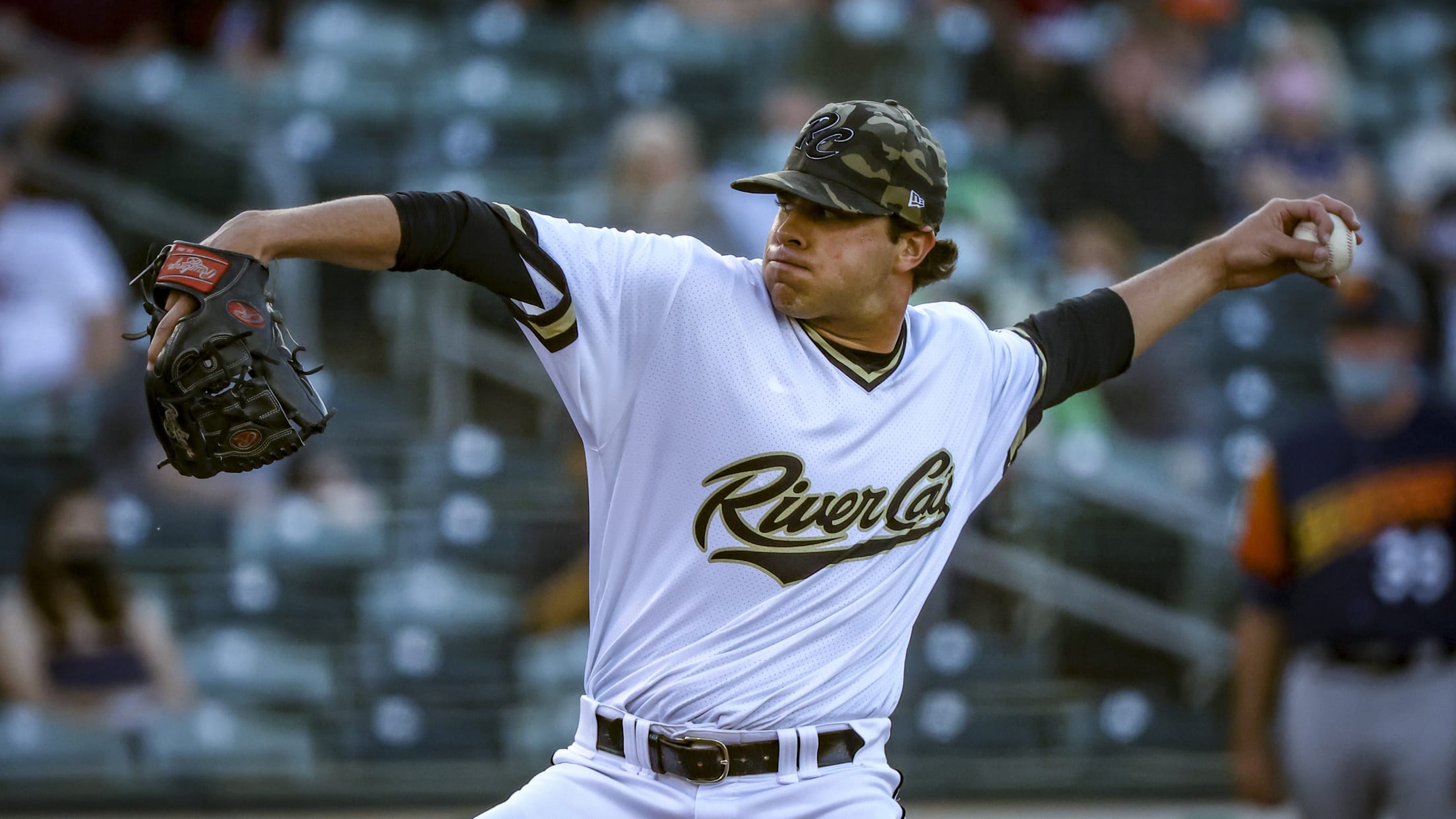 Del Campo High School graduate Sam Long struck out nine batters in just 3.2 innings while making his Triple-A debut on May 29. (Ralph Thompson Photo)
Reno, Nev. — The Sacramento River Cats (10-16) were unable to finish off the comeback ignited by first baseman Joe McCarthy, dropping their second-straight game to the first place Reno Aces (18-8). Down five in the sixth inning, McCarthy launched a towering three-run shot to score shortstop Thairo Estrada and
Reno, Nev. — The Sacramento River Cats (10-16) were unable to finish off the comeback ignited by first baseman Joe McCarthy, dropping their second-straight game to the first place Reno Aces (18-8).
Down five in the sixth inning, McCarthy launched a towering three-run shot to score shortstop Thairo Estrada and right fielder Jason Krizan. McCarthy's big fly was his fifth in his last seven contests, extended his hitting streak to a team-best nine games, and gave him a team-leading seventh homer.
Reno got out to a 6-1 lead thanks to a few big hits off rehabbing right-hander Tyler Beede (0-3). Beede showed much better command than his last outing, improving his strike percentage from 43.4% to 55.1%. He also cut his walk total in half from six to three.
Home runs by Andrew Young and Henry Ramos, and four RBIs from Seth Beer, three coming on a first-inning double, put the River Cats at an early disadvantage. Beede finished the day with five strikeouts and six earned runs in a season-high four innings and 78 pitches.
Sacramento stayed within striking distance thanks to another dominant performance by left-hander Sam Long. The 25-year-old struck out six and walked one in four innings. The Sacramento State product now has 15 strikeouts in his first 7.2 career Triple-A innings, allowing just one hit and one walk.
The River Cats are rolling with the bullpen on Saturday, with a starter yet to be named. The TBD will be opposed by Reno left-hander Tyler Gilbert (1-0 with a 3.00 ERA). First pitch is set for 6:35 p.m. (PT) on Saturday. Listen to all of the action live online at rivercats.com, and on the **MiLB First Pitch app. **
Additional Notes
Left fielder Braden Bishop extended his modest hitting streak to four games. He is 8-for-16 over that stretch. The Woodland, Calif. native went 3-for-3 with a walk, his first three-hit game since May 21, 2019 against Fresno as a member of the Tacoma Rainiers.
Catcher Joey Bart added to his highlight reel with a back pick of Beer on second base in the first inning, and by nabbing Josh VanMeter trying to steal second in the seventh.