Phillips dominates Rainiers in River Cats debut
22-year old brilliant in first Triple-A game - goes six strong with seven strikeouts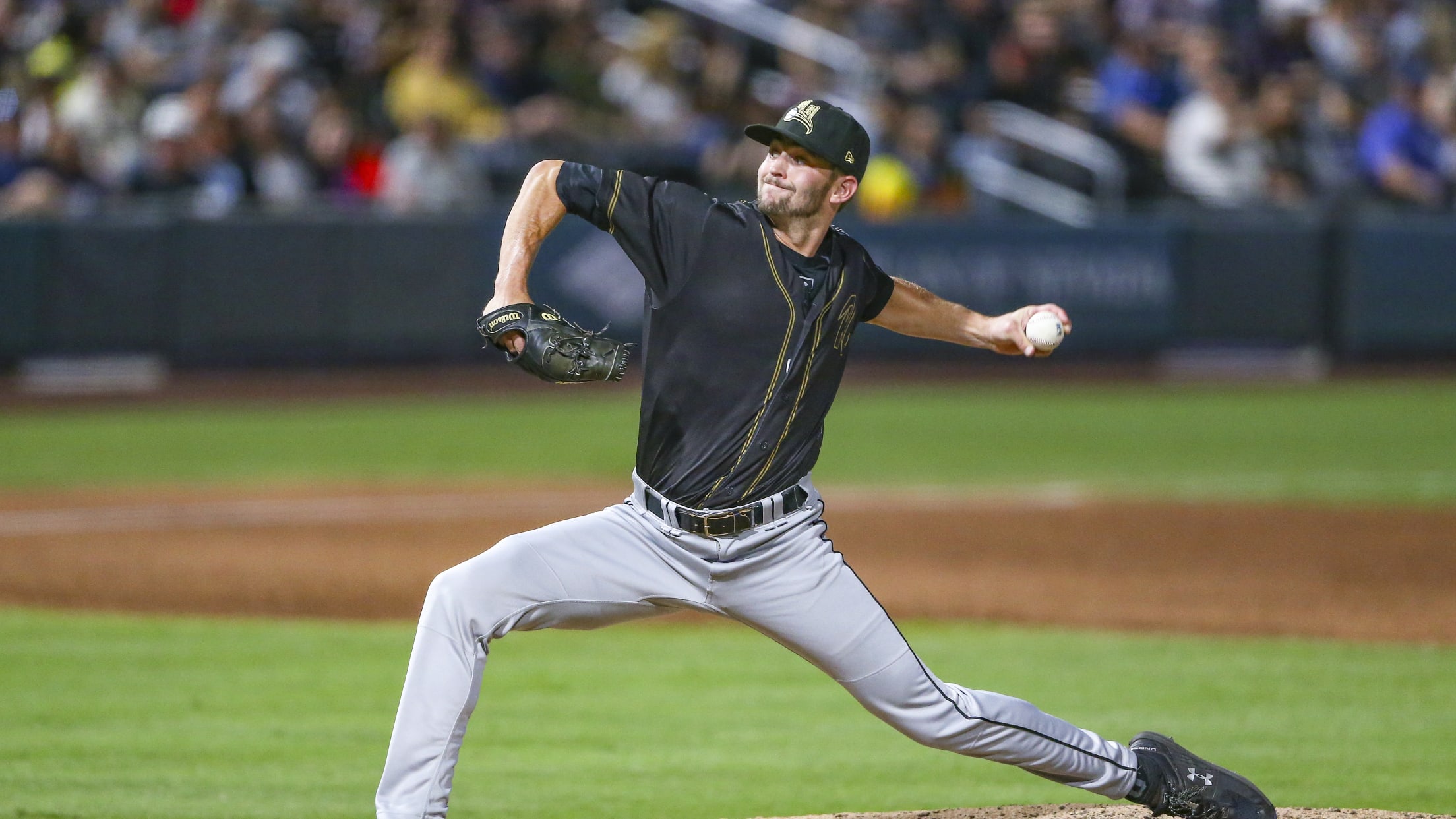 The Sacramento River Cats @ Las Vegas Aviators June 22, 2019 Photo: Ralph Thompson / River Cats (Ralph Thompson)
TACOMA, Wash. - The Sacramento River Cats (52-47) started the second leg of their current three-city road trip on Friday with a victory, defeating the Tacoma Rainiers (48-51) 8-6 behind a stunning performance from 22-year old Aaron Phillips.Phillips began this week in southern California with the Class-A Advanced San Jose
TACOMA, Wash. - The Sacramento River Cats (52-47) started the second leg of their current three-city road trip on Friday with a victory, defeating the Tacoma Rainiers (48-51) 8-6 behind a stunning performance from 22-year old Aaron Phillips.
Phillips began this week in southern California with the Class-A Advanced San Jose Giants. He beat the Lancaster Jethawks on Sunday to improve to 6-6 with a 4.54 ERA with the Giants this season. Fast forward to Friday night, fresh off a promotion to Triple-A Sacramento, Phillips was excellent against the Tacoma Rainiers despite pitching two levels higher than he ever had before. The young right-hander would pick up his first Triple-A win, twirling six innings and scattering three hits and a walk while striking out seven opposing hitters.
The offense supplied Phillips with run support early and often in this one. First baseman Francisco Peña put Sacramento on the board with a two-run blast in the first. The River Cats would go on to score runs in four straight innings from the third to the sixth to take a commanding 8-1 lead going into the seventh.
Tacoma made things interesting late, however, plating five runs in the seventh before Sam Selman came on to slam the door on their comeback attempt. Selman worked 1.1 innings and struck out four of the five batters he faced. Fernando Abad would close the game for his 11th save this season.
Sacramento will look to continue their dominance over Tacoma this season, going for their ninth win in 12 tries. The River Cats will give the ball to righty Dereck Rodríguez (1-0, 4.63) on Saturday while the Rainiers will go with righty Nabil Crismatt (0-1, 8.47). First pitch is set for 7:05 p.m. (PT). Catch all of the action live online at rivercats.com, on the MiLB First Pitch app, on Money 105.5 FM (PT).
Additional Notes

The River Cats committed two more errors on Friday, bringing their season total to 99. The only team with more errors this season is Salt Lake with 101.
Despite going 1-for-7 with runners in scoring position, the River Cats scored eight runs thanks to a bases loaded walk and three run-scoring outs.
***
The Sacramento River Cats are the Triple-A affiliate of the three-time World Champion -San Francisco Giants. The team plays at Raley Field in West Sacramento, consistently voted one of the top ballparks in America. Season Tickets, Mini-Plans, and Flex Plans can be purchased for the River Cats' 20th season by calling the River Cats Ticket Hotline at (916) 371-HITS (4487). The only place to guarantee official River Cats tickets is at www.rivercats.com. For information on other events at Raley Field, visit www.raleyfield.com.