River Cats bash 4 homers, Vosler finishes triple shy of cycle in Saturday night dub
River Cats 5, Rainiers 2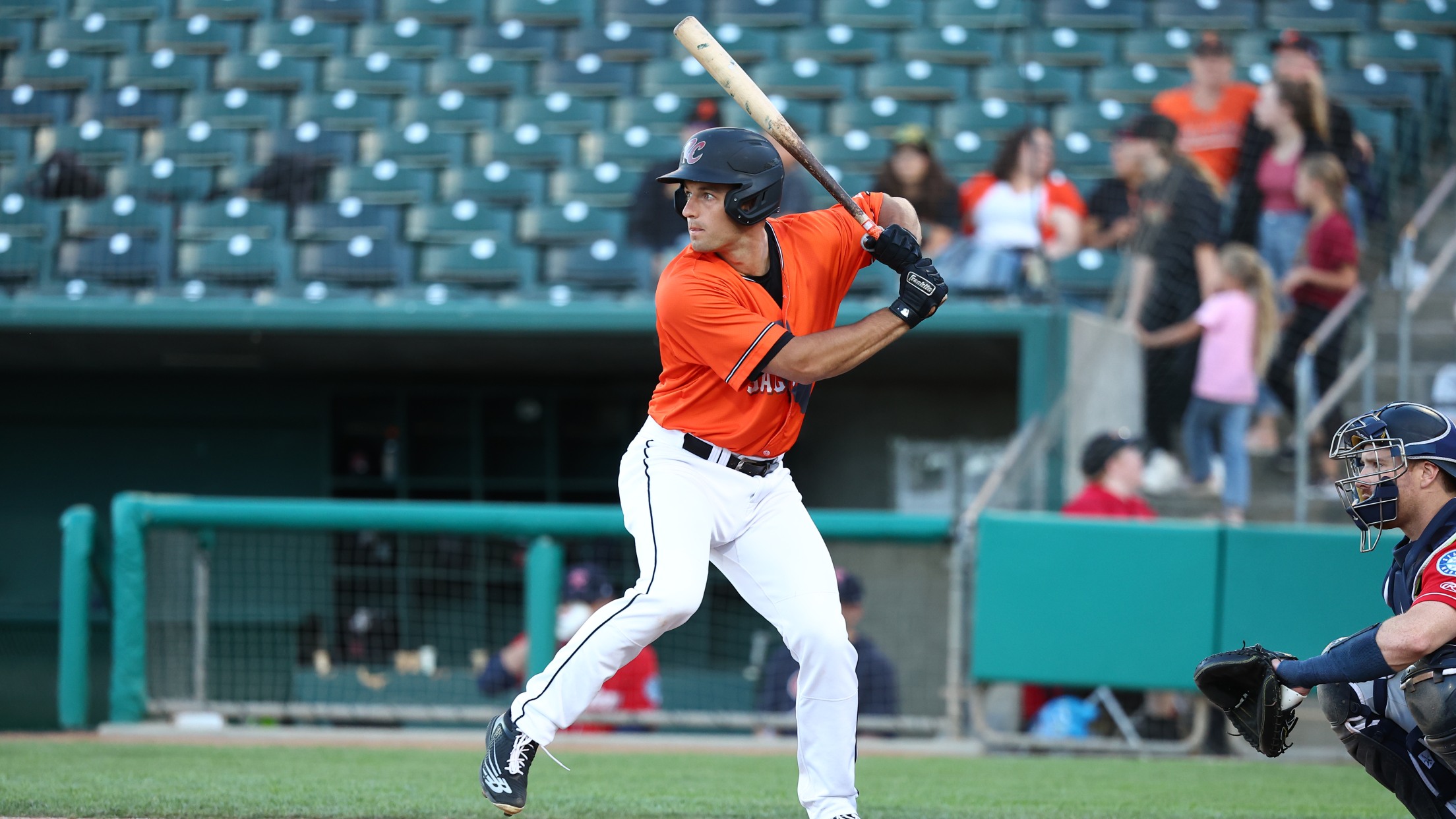 Sacramento infielder Jason Vosler loads for the pitch against Tacoma. (Ralph Thompson Photo)
Tacoma, Wash. — Four home runs, two coming in back-to-back fashion to take the lead, lifted the Sacramento River Cats (26-39) to a 5-2 victory over the Tacoma Rainiers (26-38) on Saturday. Like he has so many times this season, second baseman Isan Díaz ignited the offense with a third-inning
Tacoma, Wash. — Four home runs, two coming in back-to-back fashion to take the lead, lifted the Sacramento River Cats (26-39) to a 5-2 victory over the Tacoma Rainiers (26-38) on Saturday.
Like he has so many times this season, second baseman Isan Díaz ignited the offense with a third-inning towering home run, lining a 2-1 fastball 444 feet (107.8 exit velocity) off right-hander Daniel Ponce de Leon (4-5).
Four runs on three homers over the next two innings put Sacramento on top.
Third baseman David Villar and first baseman Jason Vosler went back-to-back to tie the game and take the lead in the fourth, and right fielder Ka'ai Tom provided two insurance runs with a 416-foot blast to right field (102.5 exit velocity).
Righty Raynel Espinal (5-1) battled through 5.0 innings to earn his team-leading fifth win of the season. The 30-year-old struck out seven while surrendering two runs (both in the first inning) on eight hits and two walks.
Right-handers Jeremy Walker (two strikeouts in 1.0 inning) and Shelby Miller (one strikeout in 2.0 innings) skated through some tough jams, holding the three-run lead for left-hander Joey Marciano in the ninth.
After allowing the first two runners to reach base, Marciano got three straight outs to earn his team-leading fourth save of the season.
Young right-hander Tristan Beck (0-5, 8.65) will look to earn the series split with a win in Sunday's finale. He'll take on a Tacoma TBD at 1:35 p.m. (PT). Listen to Johnny Doskow call the game online at rivercats.com or on the MiLB First Pitch app.
Additional Notes
Vosler also doubled and singled to go 3-for-4, finishing a triple shy of the River Cats' first cycle since outfielder Adam Duvall on April 19, 2015 at Salt Lake.
Rehabbing San Francisco outfielders Steven Duggar and LaMonte Wade Jr. hit first and second in the River Cats' lineup, with Duggar going 0-for-3 with a walk while Wade went 0-for-3.