River Cats' comeback falls just short against Aces
River Cats record season-low three hits in 5-4 loss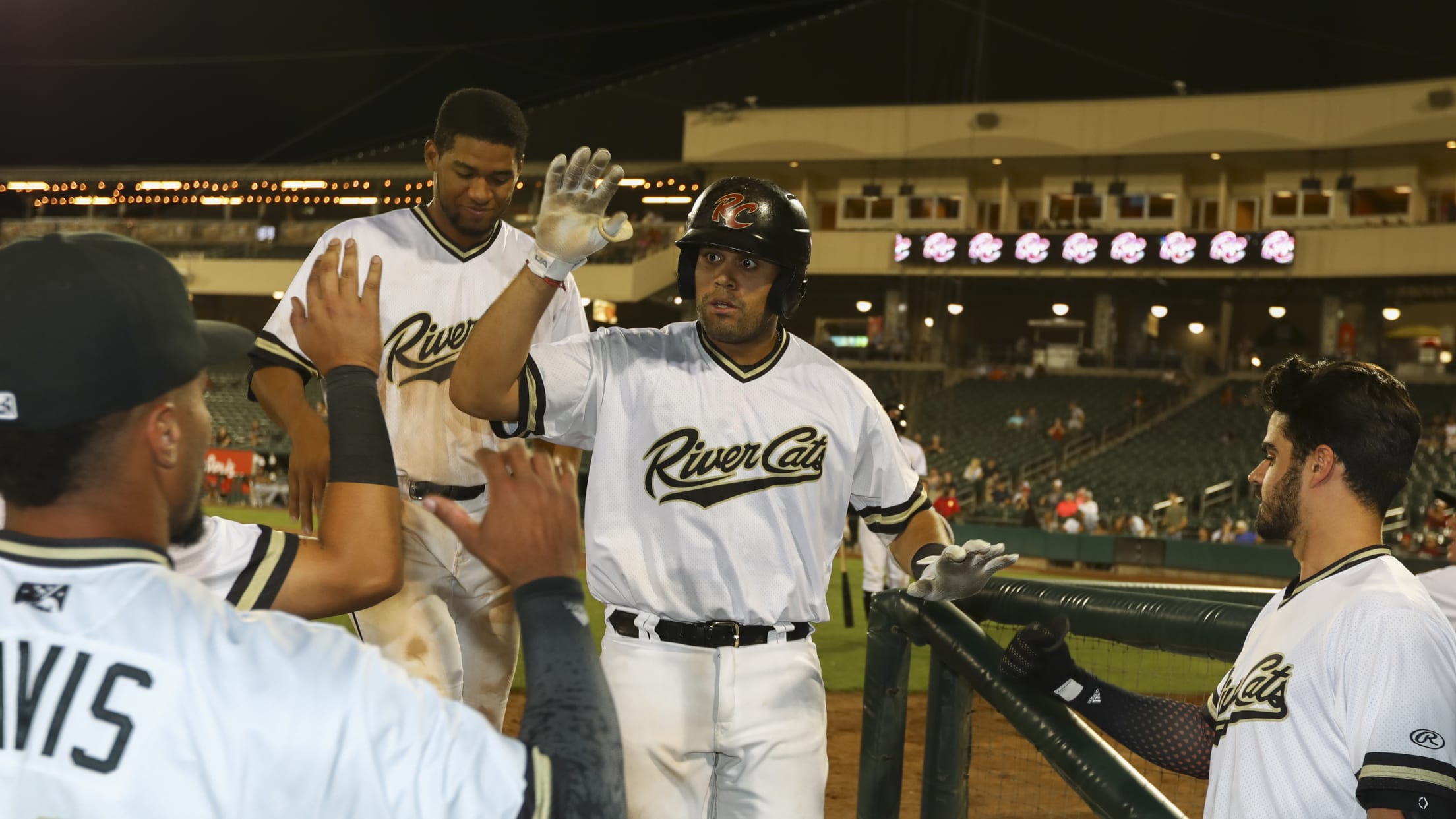 Photo: Ralph Thompson / River Cats (Ralph Thompson)
WEST SACRAMENTO, Calif. - The Sacramento River Cats (69-65) will have to wait at least one more day to celebrate their 12th division title, as they drop their second straight contest to the Reno Aces (63-71) by a final of 5-4.Reno starter Bradin Hagens held the River Cats to just
WEST SACRAMENTO, Calif. - The Sacramento River Cats (69-65) will have to wait at least one more day to celebrate their 12th division title, as they drop their second straight contest to the Reno Aces (63-71) by a final of 5-4.
Reno starter Bradin Hagens held the River Cats to just one hit across seven innings on Tuesday. Catcher Francisco Peña highlighted the limited offense, plating two runs in the second on a seeing-eye single up the middle, then blasting a solo shot with two out in the ninth to bring Sacramento to within one.
On the other side of the ball, it was right-hander Melvin Adon who impressed in his 10th Triple-A outing. Adon delivered a scoreless eighth inning and topped 100 miles per hour a half-dozen times during his 19-pitch appearance.
The River Cats will be back at it again tomorrow, still looking to clinch the division, with right-hander Justin Haley (2-1, 6.75) getting the nod. The Aces will turn to righty Braden Shipley (4-5, 6.54). First pitch is set for 7:05 p.m. (PT). Listen to all of the action live online at rivercats.com, on the MiLB First Pitch app, and on Money 105.5 FM.
Additional Notes

Despite only having just three hits on the night, the River Cats did work six walks. Though they didn't have many opportunities with runners in scoring position, the River Cats went just 1-for-5 on the night.
Lefty Conner Menez tossed five innings and allowed four runs on five hits. He struck out seven and walked three in his first loss of the season in 12 games with Sacramento.
*The Sacramento River Cats are the Triple-A affiliate of the three-time World Champion -San Francisco Giants. The team plays at Raley Field in West Sacramento, consistently voted one of the top ballparks in America. Season Tickets, Mini-Plans, and Flex Plans can be purchased for the River Cats' 20th season by calling the River Cats Ticket Hotline at (916) 371-HITS (4487). The only place to guarantee official River Cats tickets is at www.rivercats.com. For information on other events at Raley Field, visit www.raleyfield.com.