River Cats fall to Chihuahuas to close out lengthy homestand
Avelino collects pair of doubles to stay hot in May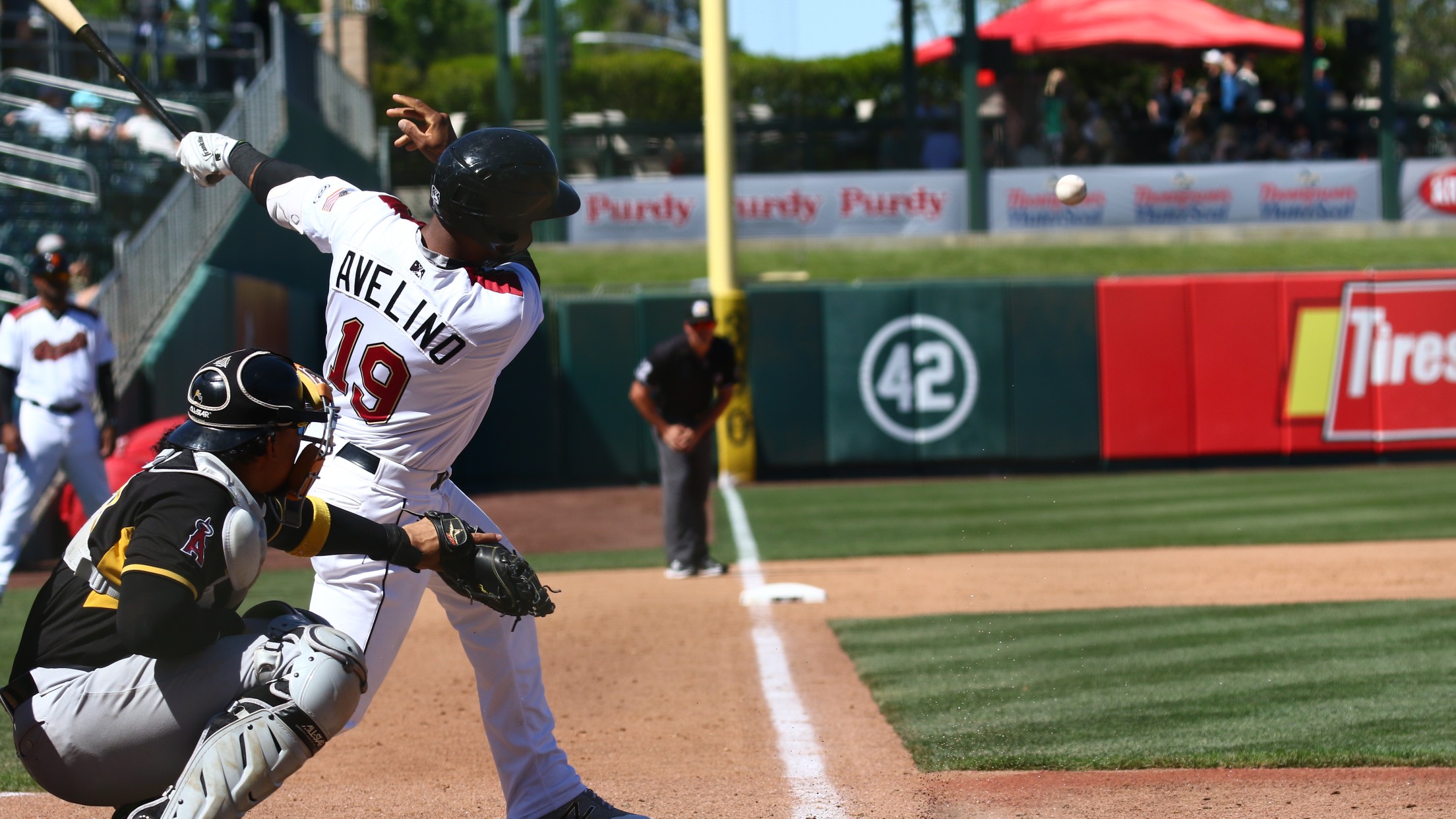 (Ralph Thompson )
West Sacramento, Calif. -- A three-run eighth inning, featuring two home runs, sunk the Sacramento River Cats (18-21) in a 7-2 loss to the El Paso Chihuahuas (27-12) on Tuesday afternoon.Right-hander Carlos Navas made a spot start in place of the organization's No. 4-ranked prospect Shaun Anderson, who is expected
West Sacramento, Calif. -- A three-run eighth inning, featuring two home runs, sunk the Sacramento River Cats (18-21) in a 7-2 loss to the El Paso Chihuahuas (27-12) on Tuesday afternoon.
Right-hander Carlos Navas made a spot start in place of the organization's No. 4-ranked prospect Shaun Anderson, who is expected to be called up to make his major-league debut tomorrow in San Francisco. Navas, along with relievers Williams Jerez and Tyler Rogers, held the red-hot Chihuahuas to just two runs in seven innings. But the Pacific Coast League-leading team in home runs would crush three in the final two innings, including two off the bat of catcher Michael Cantu, who was making his Triple-A debut.
Sacramento's offense was held to only six hits, but two of them were two-baggers from shortstop Abiatal Avelino, who is now batting .333 with four doubles, two triples, and a home run in his last 15 games.
Right-hander Dereck Rodríguez will be back in a River Cats uniform making the start on Thursday to kick off a five-game series with the in-state rival Fresno Grizzlies, who will counter with righty Mario Sanchez (0-1, 14.14). First pitch is set for 7:05 p.m. (PT). Catch all of the action live online at rivercats.com, on the MiLB First Pitch app, or on Money 105.5 FM.
Additional Notes
• The River Cats had homered in nine consecutive games, and in 16 of their previous 17 games, before failing to clear the fence on Tuesday.
• Left-hander Sam Selman allowed just his second and third earned runs of the season but struck out four more batters to raise his strikeout rate to 39.6%.