River Cats hold on in series opener with El Paso
Blanco comes off bench for two clutch hits in 6-5 win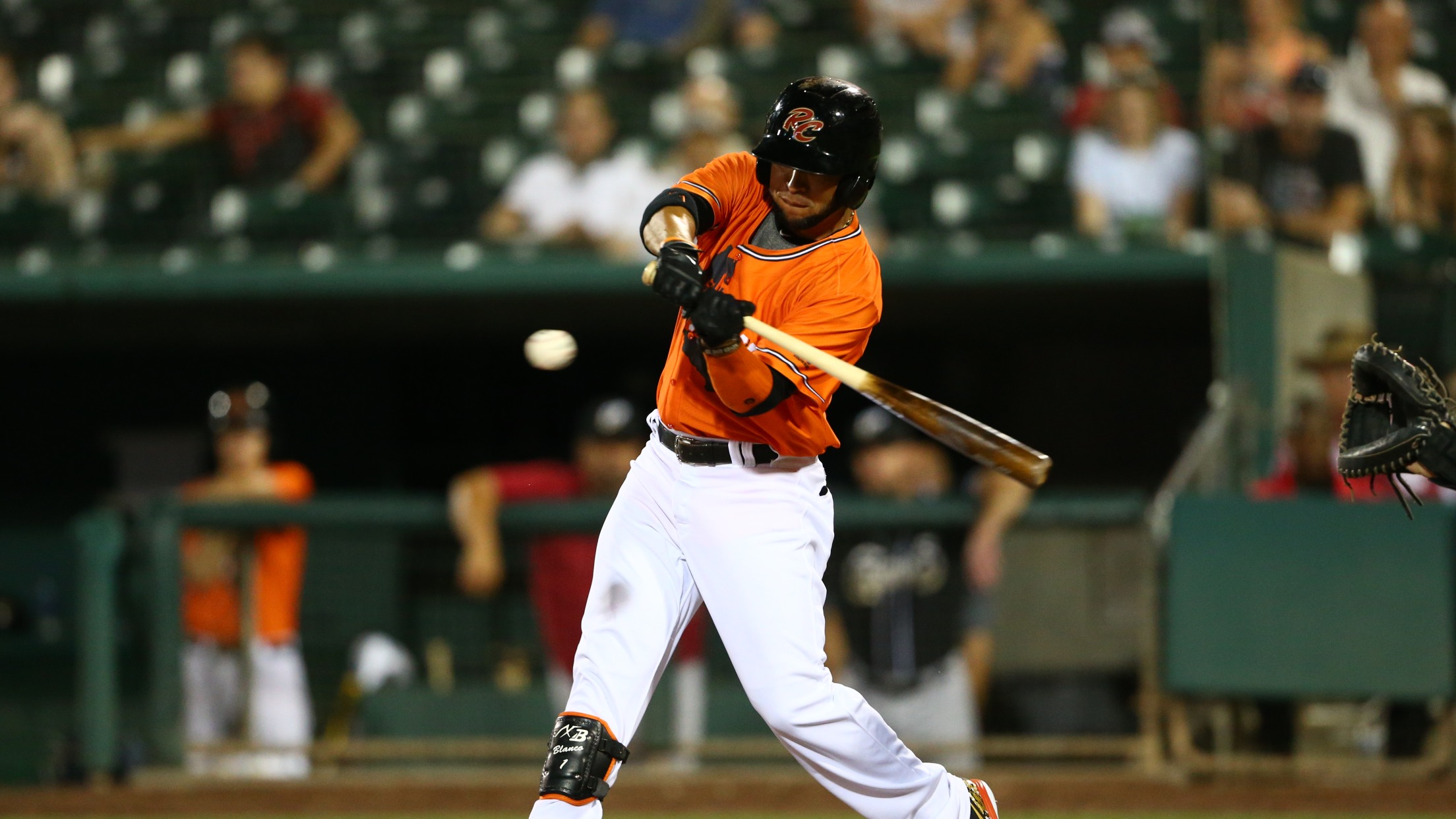 (Ralph Thompson 916-813-3236)
EL PASO, TX -- Outfielder Grégor Blanco's two run-scoring singles proved to be crucial in a narrow 6-5 win for the Sacramento River Cats (43-56) over the El Paso Chihuahuas (52-47).Blanco entered the game as a pinch-hitter in the seventh inning and promptly extended the team's lead to 4-2 with
EL PASO, TX -- Outfielder Grégor Blanco's two run-scoring singles proved to be crucial in a narrow 6-5 win for the Sacramento River Cats (43-56) over the El Paso Chihuahuas (52-47).
Blanco entered the game as a pinch-hitter in the seventh inning and promptly extended the team's lead to 4-2 with an opposite-field single. He stayed in the game to play left field and blooped another single into center to plate his second run of the game -- which turned out to be the game-winning run.
River Cats starter Chris Stratton was solid in six frames as he struck out 10 Chihuahuas hitters while allowing just two runs on six hits and three walks.
In game two of this series, the River Cats will welcome back right-hander Tyler Herb (1-1, 5.59), who missed 80 games on the disabled list. The Chihuahuas will go with undefeated righty Brett Kennedy (8-0, 2.65). First pitch is set for 6:05 p.m. (PT). Catch all of the action live online at rivercats.com, on the MiLB First Pitch app, and on the air on Money 105.FM.
Additional Notes
• Chris Shaw's third-inning two-run shot was his 19th home run of the season, pushing him one past the 18 he hit last season with the River Cats in 360 plate appearances. This year, it took him 311 trips to the plate to hit 19.
• First baseman Jerry Sands, with the club attempting to execute a hit-and-run play, stole the team's first base since July 5. Sacramento is fifth in the Pacific Coast League with 70 stolen bases as a team.