River Cats' Wednesday doubleheader in Reno canceled due to air quality concerns 
Series set to resume on Thursday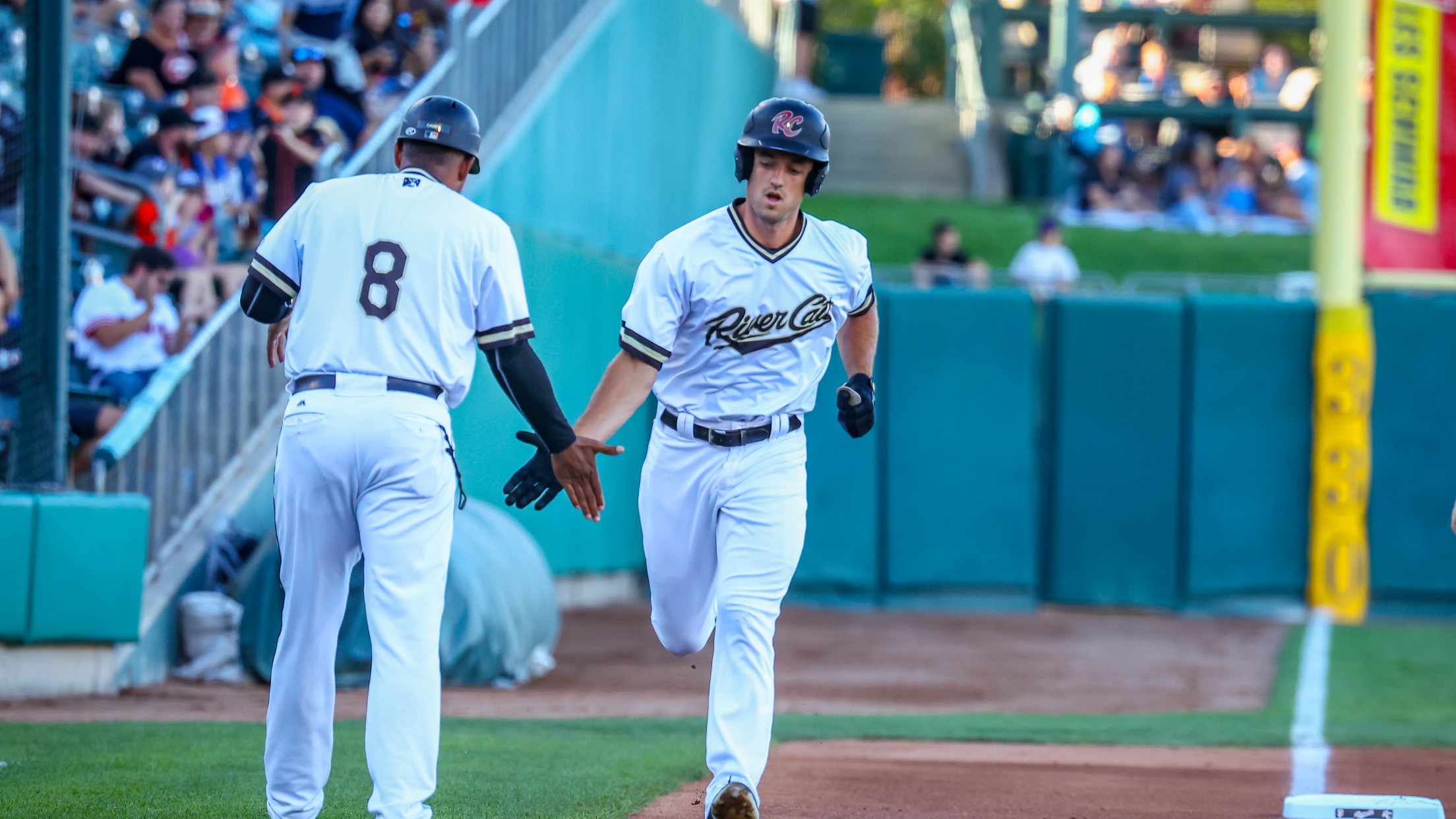 Sacramento infielder Jason Vosler low-fives third base coach Jolbert Cabrera after his first-inning home run (8/6/22). (Ralph Thompson Photo)
Reno, Nev. — Wednesday's doubleheader between the Sacramento River Cats (60-75) and the Reno Aces (75-60) was canceled due to air quality concerns in Reno from the Mosquito Fire. The doubleheader was scheduled as a result of Tuesday's series-opener being canceled also due to air quality concerns. The series is
Reno, Nev. — Wednesday's doubleheader between the Sacramento River Cats (60-75) and the Reno Aces (75-60) was canceled due to air quality concerns in Reno from the Mosquito Fire.
The doubleheader was scheduled as a result of Tuesday's series-opener being canceled also due to air quality concerns.
The series is scheduled to kick off on Thursday, Sept. 15.
Fans can listen to the game online at rivercats.com or on the MiLB First Pitch app.