Vosler, Mathisen homer as River Cats drop both ends of DH at 1st place Tacoma
Game 1 (Rainiers 8, River Cats 4), Game 2 (Rainiers 6, River Cats 5)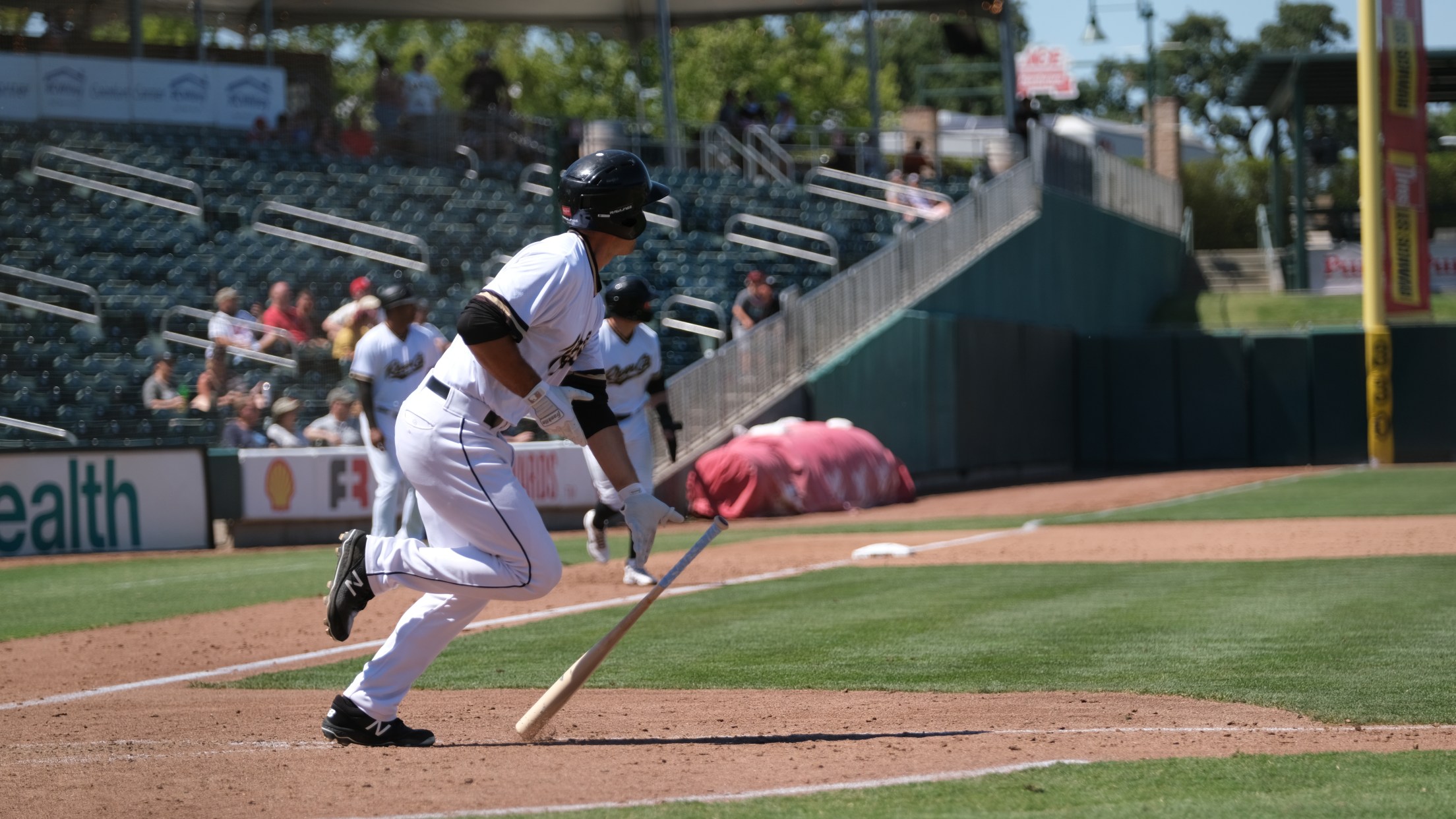 Tacoma, Wash. — Despite home runs from infielders Jason Vosler and Wyatt Mathisen, the Sacramento River Cats (48-62) dropped both ends of their doubleheader to the Tacoma Rainiers (68-45) on Monday. Game 1 (Rainiers 8, River Cats 4) Back-to-back two run innings off lefty Conner Menez (2-2) put Sacramento at
Tacoma, Wash. — Despite home runs from infielders Jason Vosler and Wyatt Mathisen, the Sacramento River Cats (48-62) dropped both ends of their doubleheader to the Tacoma Rainiers (68-45) on Monday.
Game 1 (Rainiers 8, River Cats 4)
Back-to-back two run innings off lefty Conner Menez (2-2) put Sacramento at an early 4-0 disadvantage.
Shortstop Arismendy Alcántara got Sacramento on the board in the third with an RBI double to score right fielder Braden Bishop.
In a seventh-inning last gasp, the River Cats used four singles to score three runs, two coming on Bishop's second hit of the day.
Game 2 (Rainiers 6, River Cats 5)
The River Cats could not hold on to a 5-0 lead, losing on Tacoma designated hitter Jantzen Witte's walk off single.
Tacoma scored three runs in the fourth (two unearned from left fielder Alex Dickerson's fielding error), and two more in the sixth before the Rainiers won it in the seventh.
The River Cats stormed out to their early lead with four of their five runs coming on two-run home runs by Mathisen and Vosler.
Righty Silvino Bracho (1-3), who entered the game with 8.0 straight scoreless innings, allowed a leadoff double in the seventh, and walked two before Witte's game-winner.
Young righty Sean Hjelle (1-4, 6.19) looks to salvage the series with a win in the finale. He'll take on Tacoma right-hander Asher Wojciechowski (0-1, 6.23) at 7:05 p.m. (PT) on Tuesday. Listen to Johnny Doskow call the game live online at rivercats.com or on the MiLB First Pitch app*. *
Additional Notes
Vosler has contributed to the River Cats' first run three times in his last four games, homering for their first run on Friday, scoring on outfielder Mike Tauchman's double on Saturday, and plating Bishop in game two on Monday.
Vosler's home run was his 15th, which tied him with infielder Jason Krizan and outfielder Joe McCarthy for second on the team in home runs, trailing Alcántara with 16.