Volcanoes Stadium to host Drive-In Fireworks on Halloween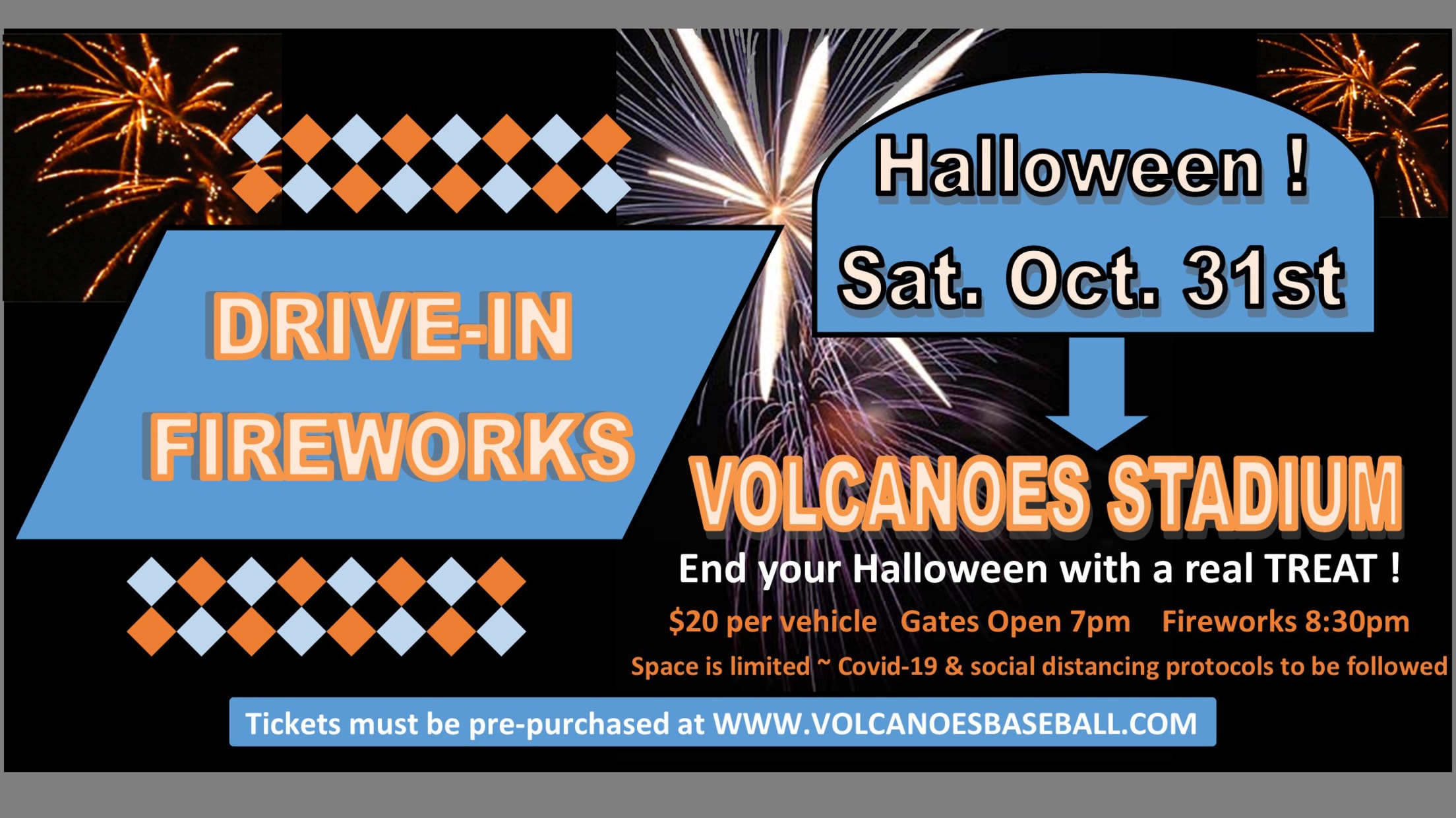 KEIZER, OR – "The community needs something to enjoy and rally around and we are happy to be able to provide that," said Volcanoes' CEO Mickey Walker. "We know Halloween is going to look and feel much different this year for families in our community – trick or treating is
Volcanoes Stadium to Host Community Market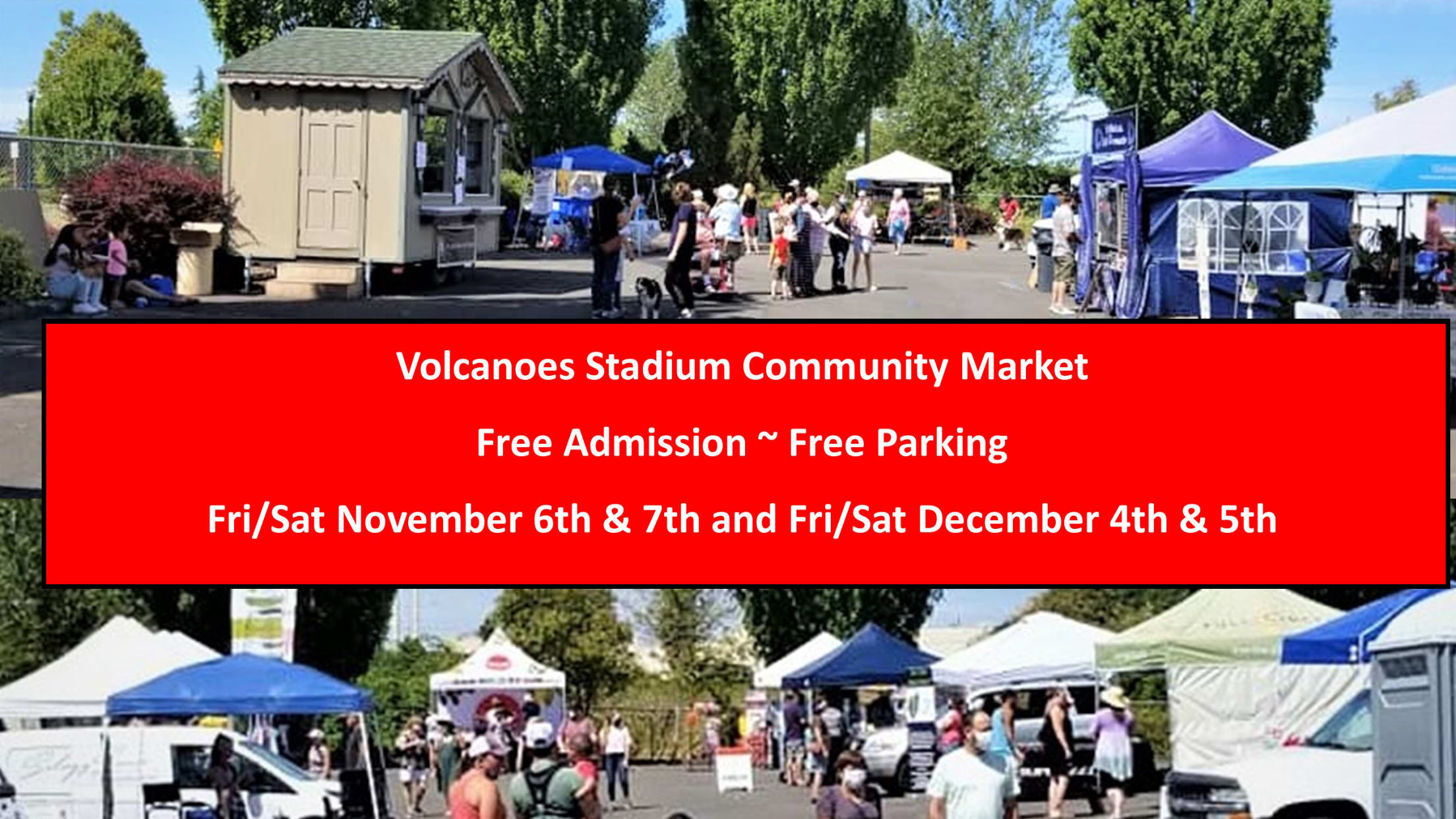 The inaugural Volcanoes Stadium Community Markets in August and September were fabulous. Vendor space was Sold Out. Due to the Market's success, and as a result of many requests, the Stadium Market will return. A fall market is set for Friday and Saturday November 6th and 7th. A Christmas market
5K Say: Volcanoes Stay!
Save Our Volcanoes breaks historic 5,000 petition mark
KEIZER, OREGON – The professional baseball world took notice today as the Salem-Keizer Volcanoes (Northwest League, San Francisco Giants Affiliate) broke the hallowed 5,000 petition unique signature mark calling for MLB to continue the club's official affiliation. The 5,000-mark was eclipsed at www.SaveOurVolcanoes.com by "Jeffrey M. of Oregon" who wrote,
Volcanoes' Cancer Awareness Tradition to Continue
Event to include Fans, Fan Cutouts, Survivors and Fireworks; Volcanoes to take the field for first and only time in 2020!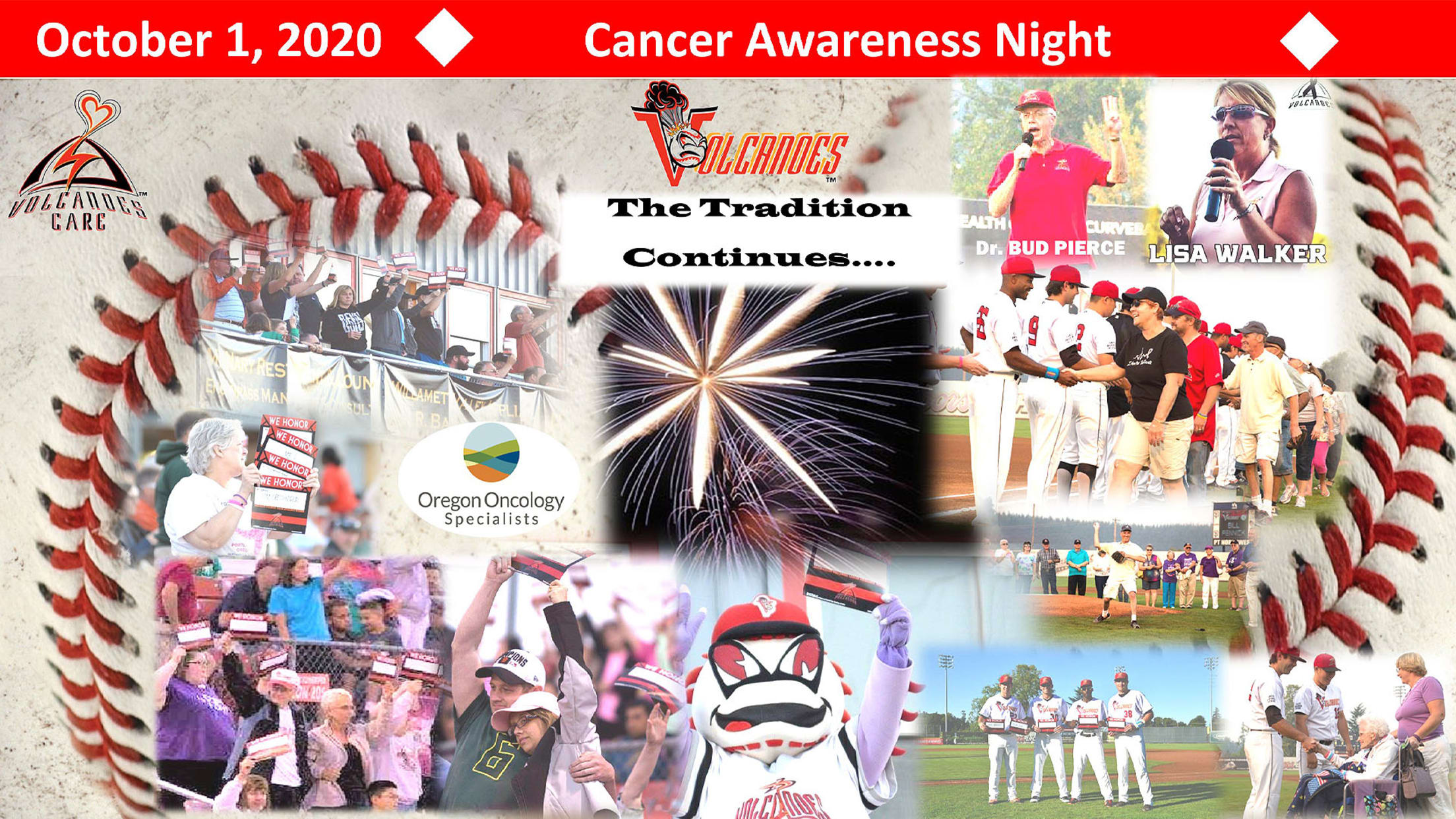 KEIZER, Oregon -- The Salem-Keizer Volcanoes' Cancer Awareness tradition of honoring survivors will continue with a celebration and baseball game planned for Thursday, Oct. 1, 2020, at Volcanoes Stadium. "While things will look different than prior years, we felt it was especially important for the event to survive the pandemic
Salem-Keizer Volcanoes to provide final opportunity for high school seniors to PLAY BALL
Oregon seniors to take the field July 31-August 2 at Volcanoes Stadium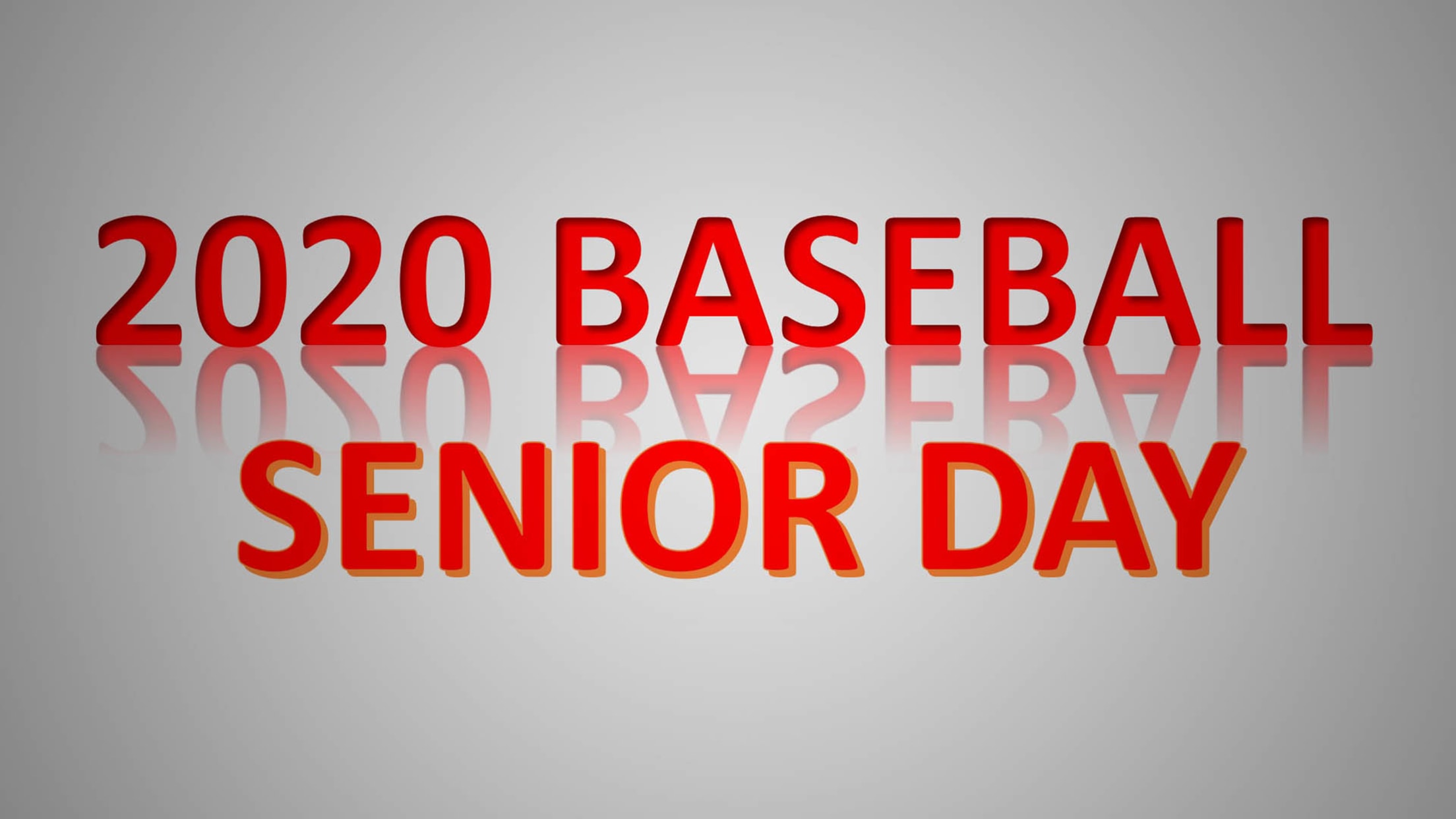 KEIZER, OR. -- 108 High School seniors, representing 48 different schools from across the State of Oregon, will be converging on Volcanoes Stadium the weekend of July 31, August 1, and August 2 – to play baseball! "One of the most cherished events in High School baseball is Senior Day
Volcanoes Stadium to Host Community Market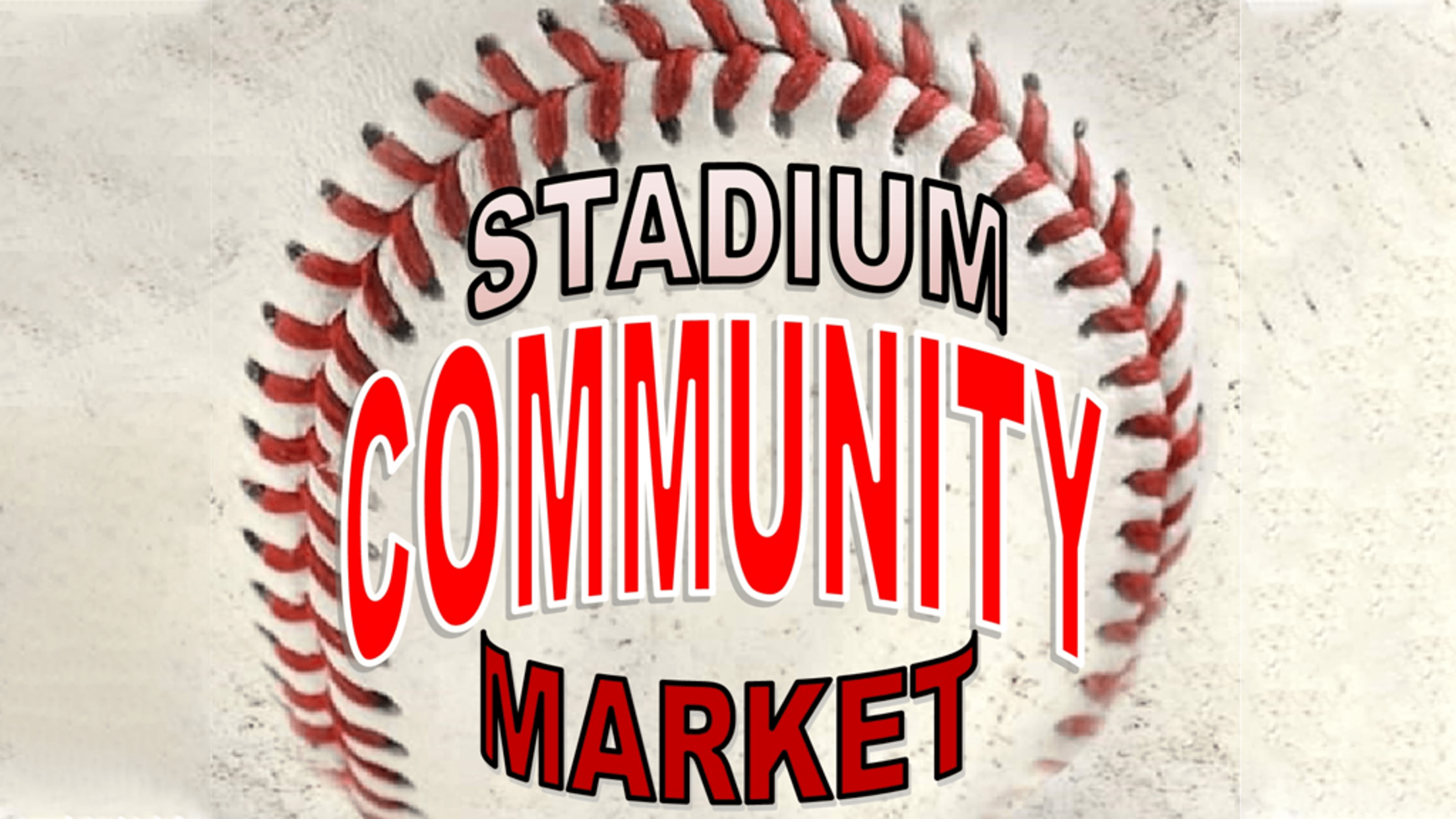 The Inaugural Volcanoes Stadium Community Market was fabulous. Vendor space was Sold Out. Due to the Market's success, and as a result of many requests, the Stadium Market will return. Set for Labor Day Weekend on Sunday 11am to 4pm and Monday 10am to 4pm Volcanoes Stadium ~ Keizer, Oregon
2020 Minor League Baseball Season Shelved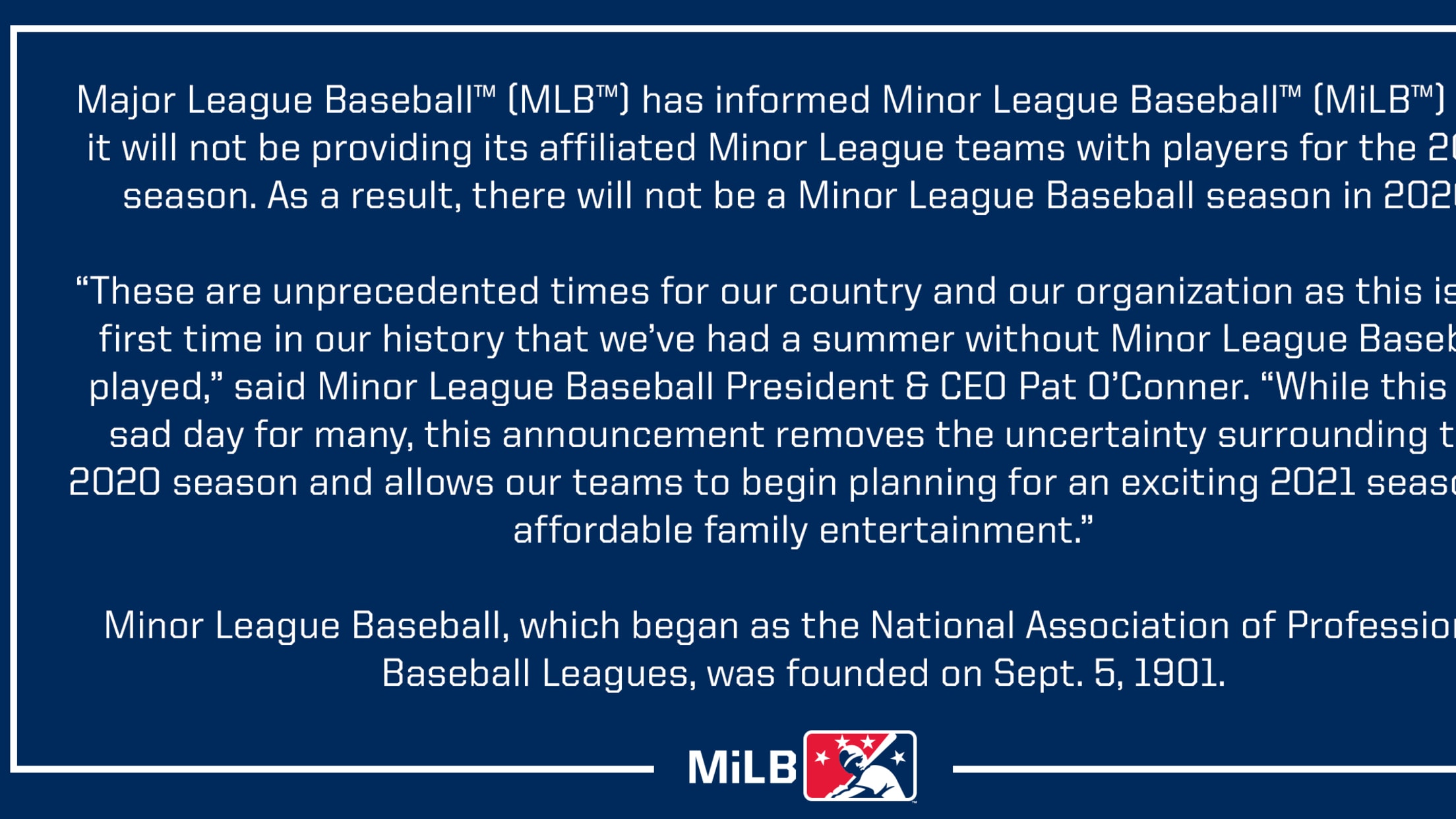 St. Petersburg, Fla., June 30, 2020 — Major League Baseball™ (MLB™) has informed Minor League Baseball™ (MiLB™) that it will not be providing its affiliated Minor League teams with players for the 2020 season. As a result, there will not be a Minor League Baseball season in 2020. "These are
Salem-Keizer Volcanoes to continue tradition of honoring military 
13th-annual Patriotic Tribute set for July 4, 2020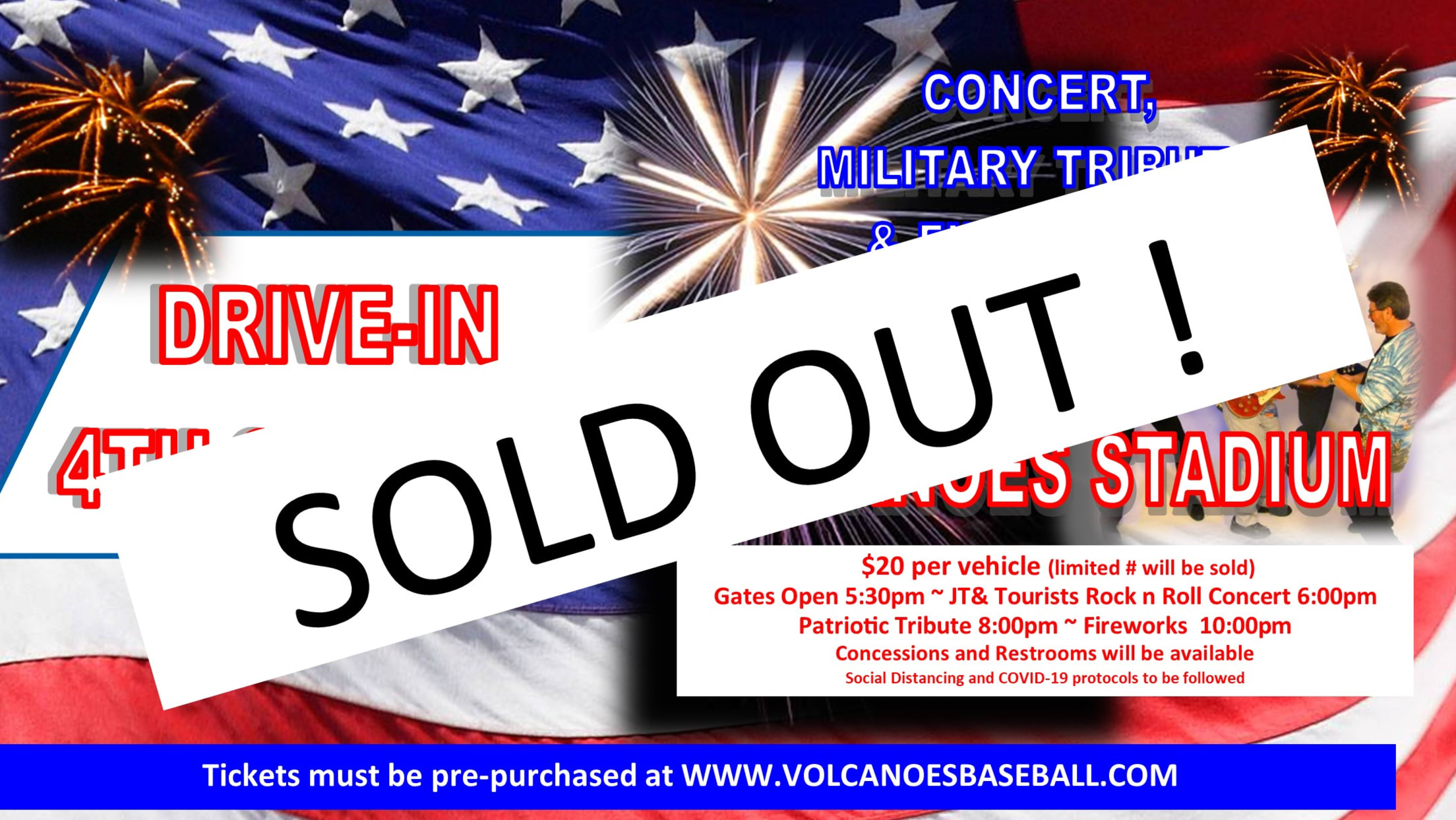 SOLD OUT! SOLD OUT! SOLD OUT! KEIZER, OR -- The Salem-Keizer Volcanoes' long-standing tradition of "Thanking, Honoring and Saluting" members of the military is set for July 4, 2020. This year's event will be, as in prior years, held at Volcanoes Stadium in Keizer. Unlike each of the prior tributes,
Northwest League Postpones Start of 2020 Season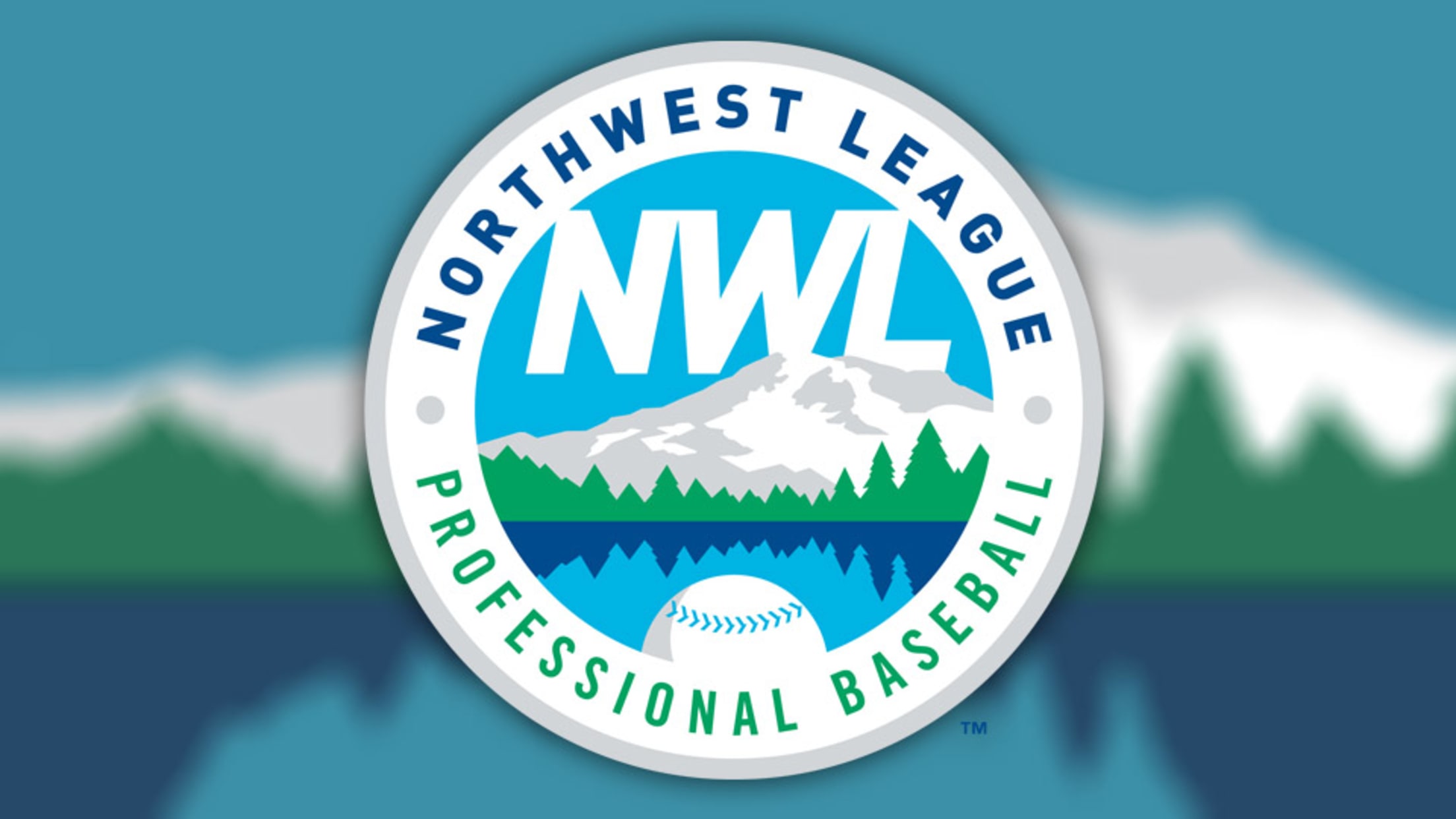 June 12, 2020 Keizer, OR – The Northwest League released the following statement today: "Due to the ongoing COVID-19 Pandemic, the start of the 2020 Northwest League Season is being delayed indefinitely. The League and its clubs will continue to monitor the situation and work with our Major League Baseball
Volcanoes Stadium to host drive-in fireworks
First stadium events of summer to begin with a BOOM!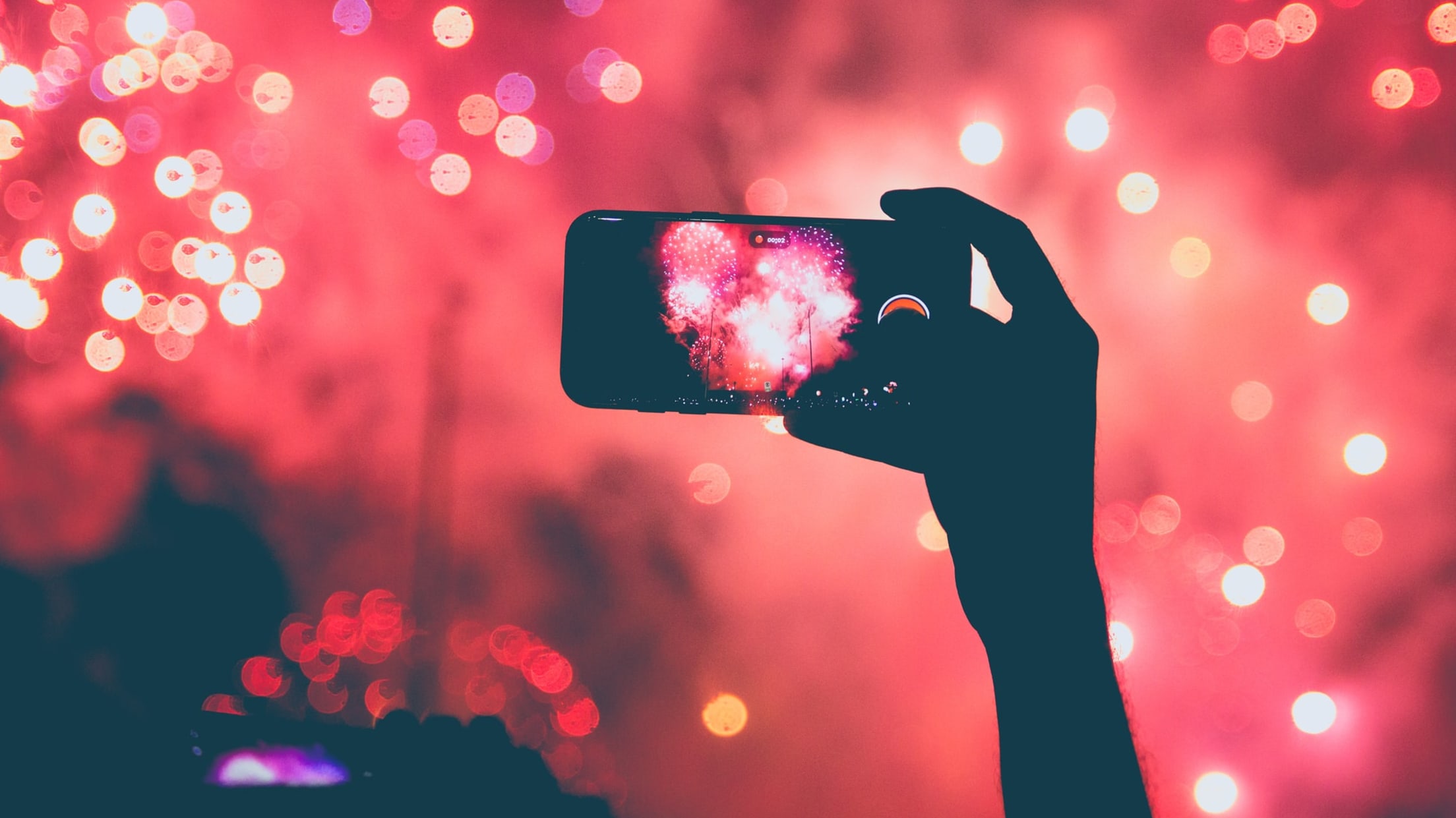 KEIZER, OR -- While the Volcanoes are unable to begin their 2020 Northwest League season as scheduled, the team is keeping their 20+ year tradition of Fireworks at Volcanoes Stadium alive. "We feel it is important," said team CEO Mickey Walker. "The community needs something to enjoy and rally around
Campesinos Unveil Official On-Field Uniforms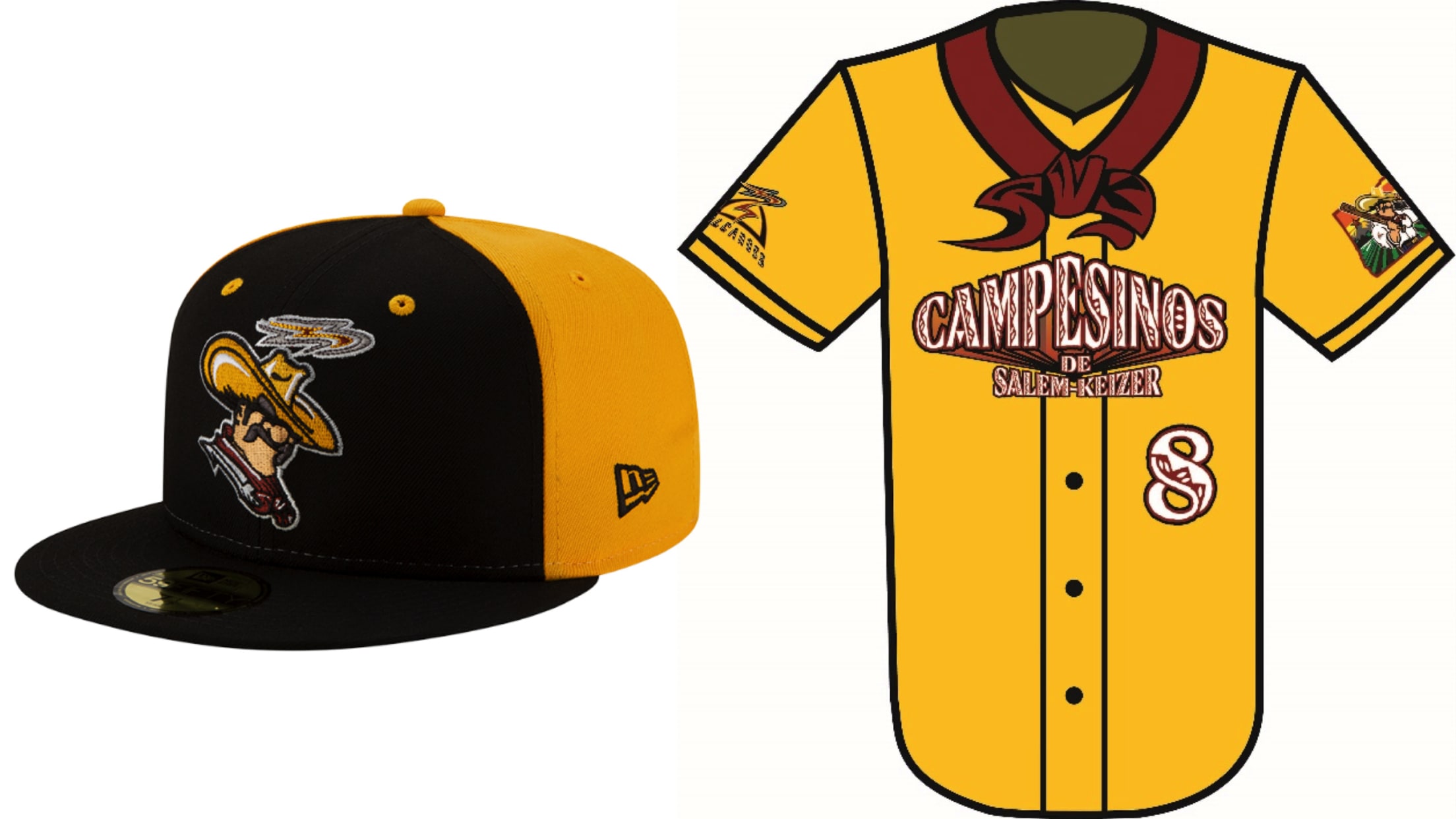 The Campesinos will take the field for the first time in 2020 with perhaps one of the most unique uniforms in all of baseball. Salem-Keizer's "Campesinos" moniker pays tribute to the collective contributions of farmworkers throughout the region that established Oregon as one of the leading agricultural areas in the
Save Our Volcanoes
Your Volcanoes have announced a series of extremely important events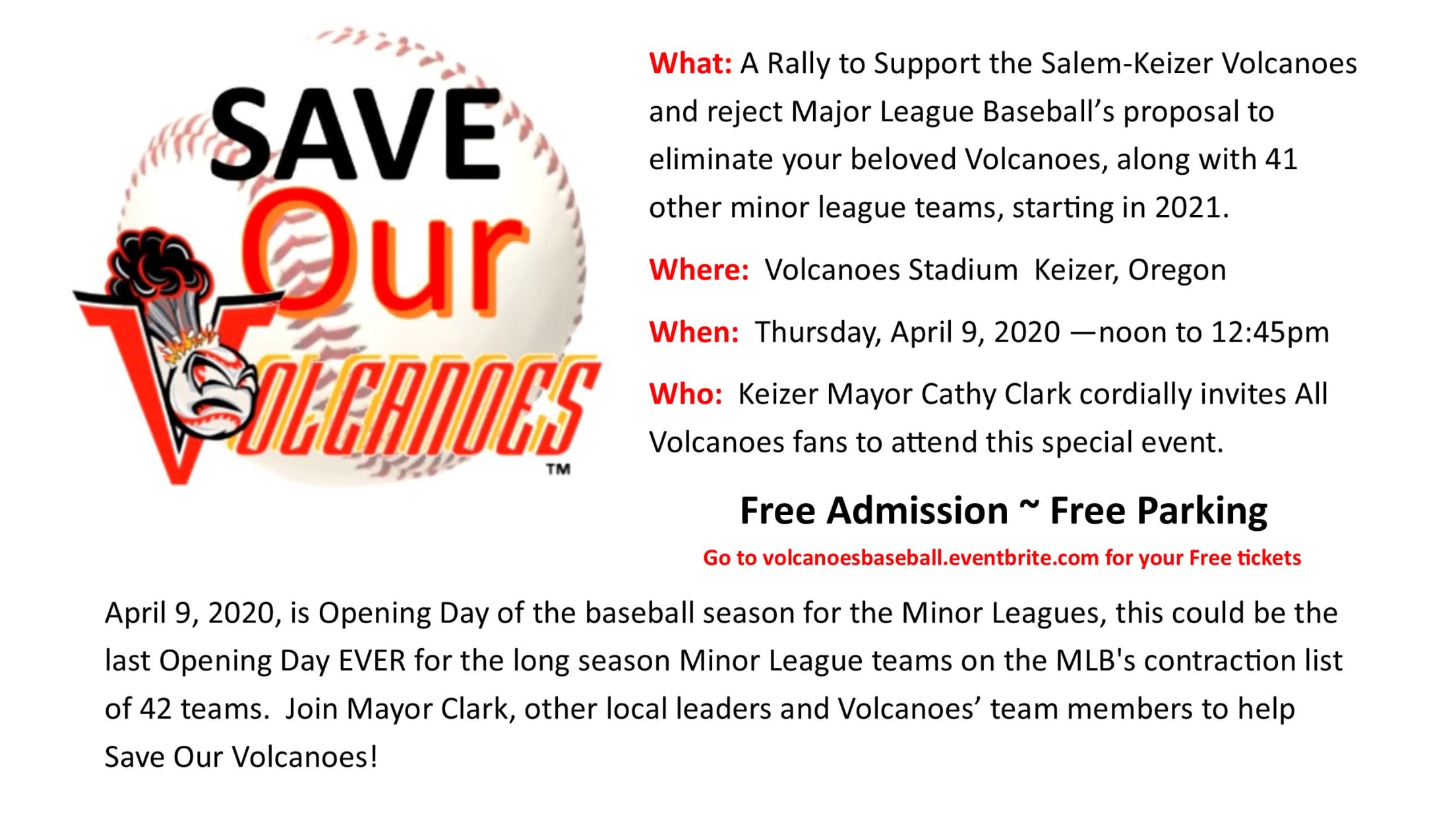 KEIZER, OREGON - In a historic show of support for your Salem-Keizer Volcanoes (Northwest League, San Francisco Giants) and 41 additional Minor League Baseball (MiLB) teams facing the unthinkable decision by Major League Baseball (MLB) to potentially end affiliations in 2021, www.SaveOurVolcanoes.com is nearing a record-breaking 5,000 petition signatures.
Volcanoes Winter Sports Banquet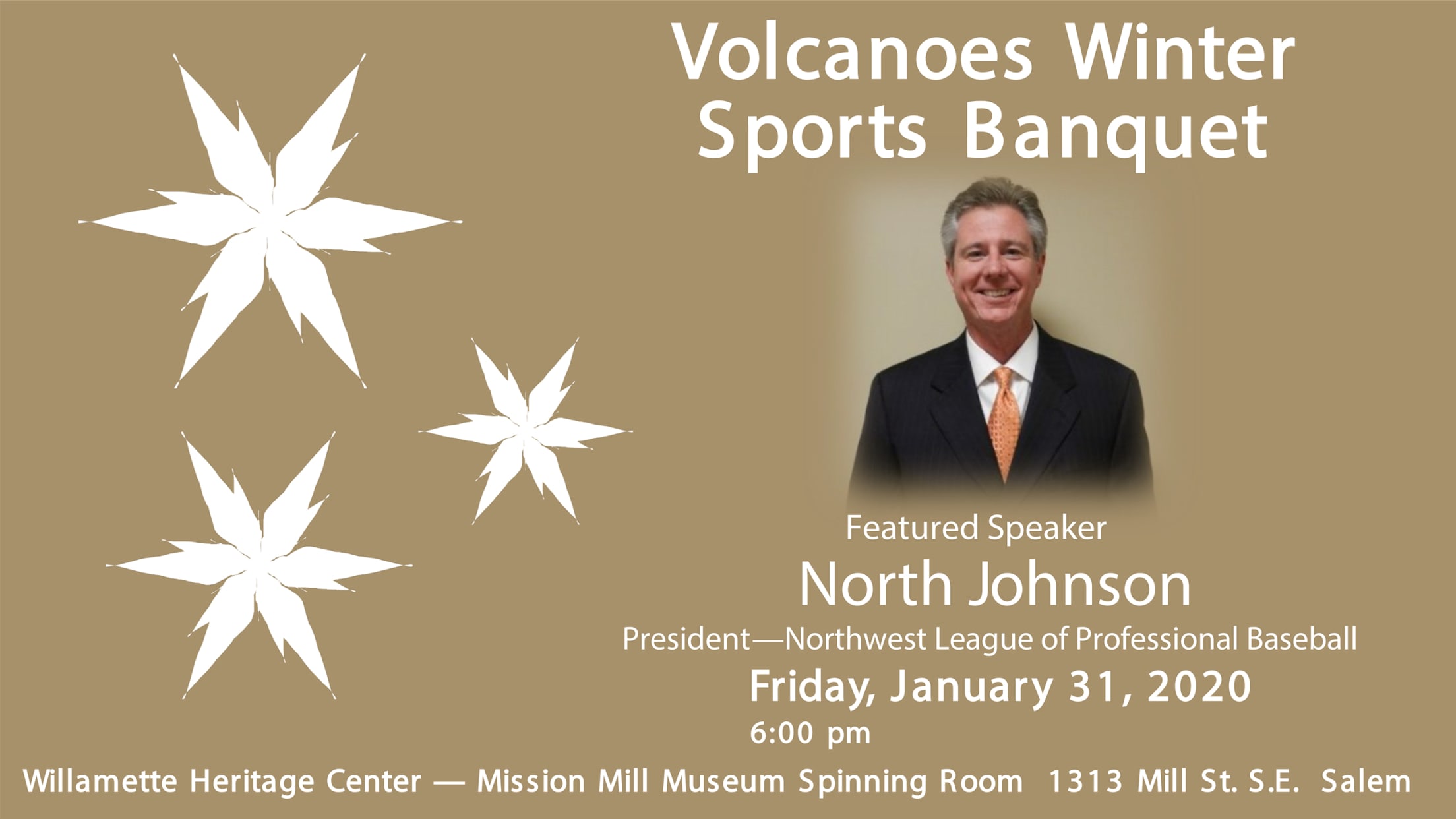 Meet new Northwest League President, North Johnson. North will share his baseball experiences that span 40 years in the game and his vision for the Northwest League for 2020 and beyond. Enjoy a fabulous dinner and great comradery. Pre-register for memorabilia auction by downloading the Livesource app on your smartphone
Volcanoes Make Major Announcement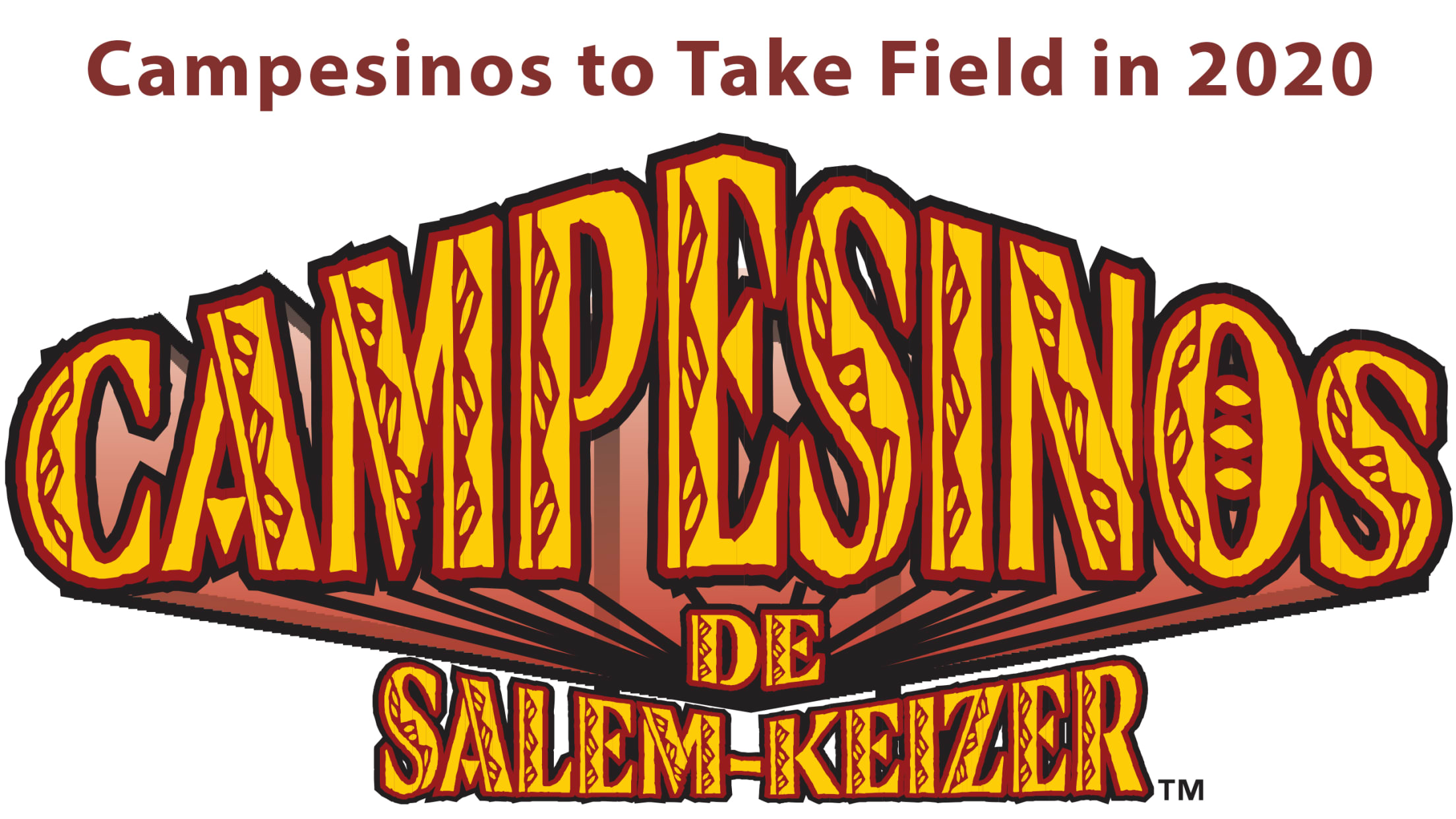 The Salem-Keizer Volcanoes have been selected by Minor League Baseball as one of 22 teams across the country to join their Copa de la Diversión program beginning with the 2020 season."Copa de la Diversión," or "Fun Cup," is a season-long event series specifically designed to embrace the culture and values
Salem-Keizer's Jerry Howard Wins Charles K. Murphy Patriot Award
From Minor League Baseball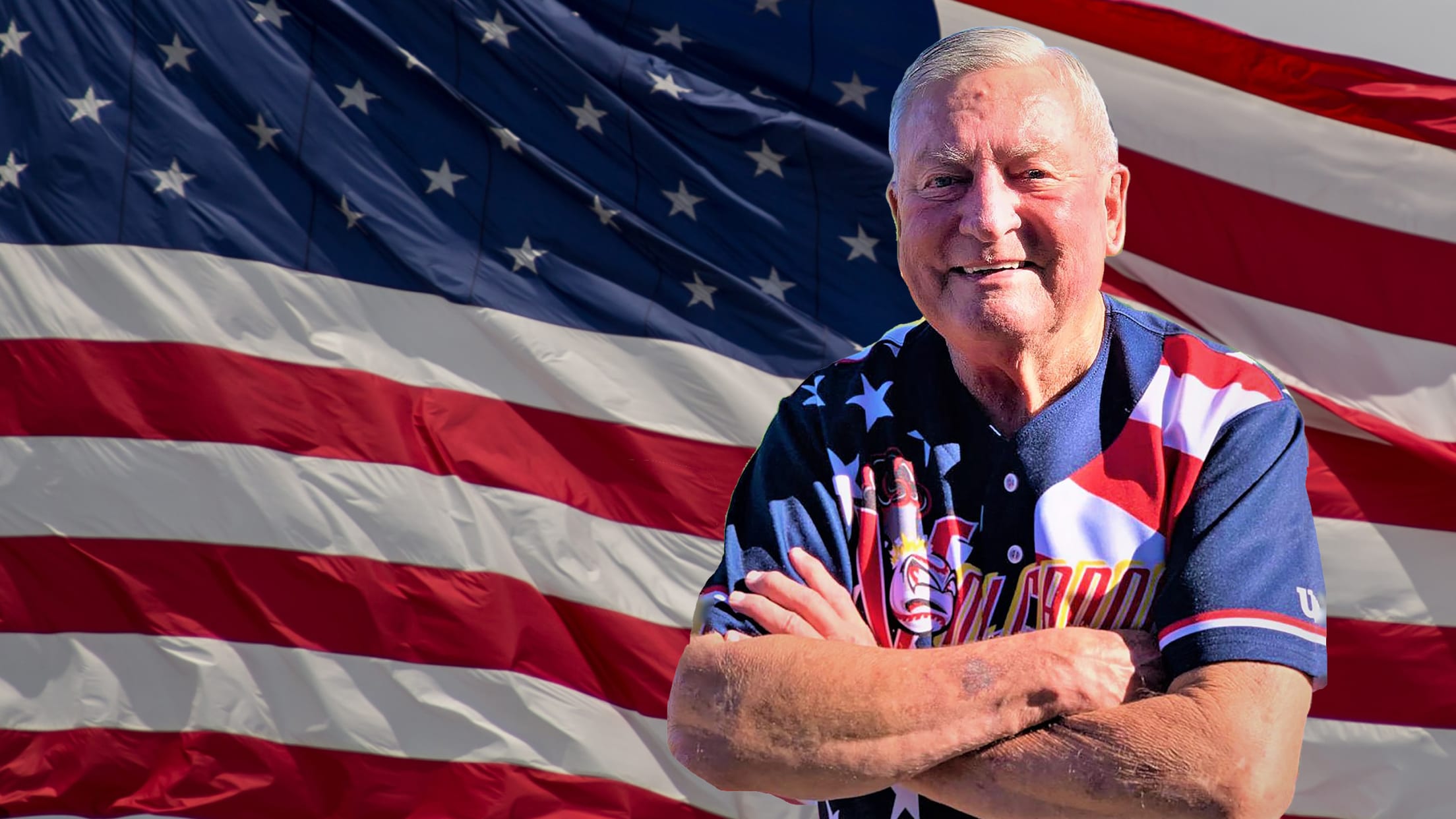 ST. PETERSBURG, Fla., Oct. 30, 2019 - Minor League Baseball™ (MiLB™) announced today that Jerry Howard of the Salem-Keizer Volcanoes is the recipient of the fourth annual Charles K. Murphy Patriot Award. Howard will receive the award at the Baseball Winter Meetings Banquet on Sunday, Dec. 8, at the Hilton
Volcanoes Announce 2020 Schedule
The Salem-Keizer Volcanoes will open their 24th Season at home versus the Everett AquaSox with Opening Night on Wednesday, June 17th - game one of a five-game series against the Seattle Mariners' affiliate. However, the first opportunity to see the team in 2020, will actually occur on Monday, June 15,
Walker family brings closure to epic 2010s with Bochy, Volcanoes alumni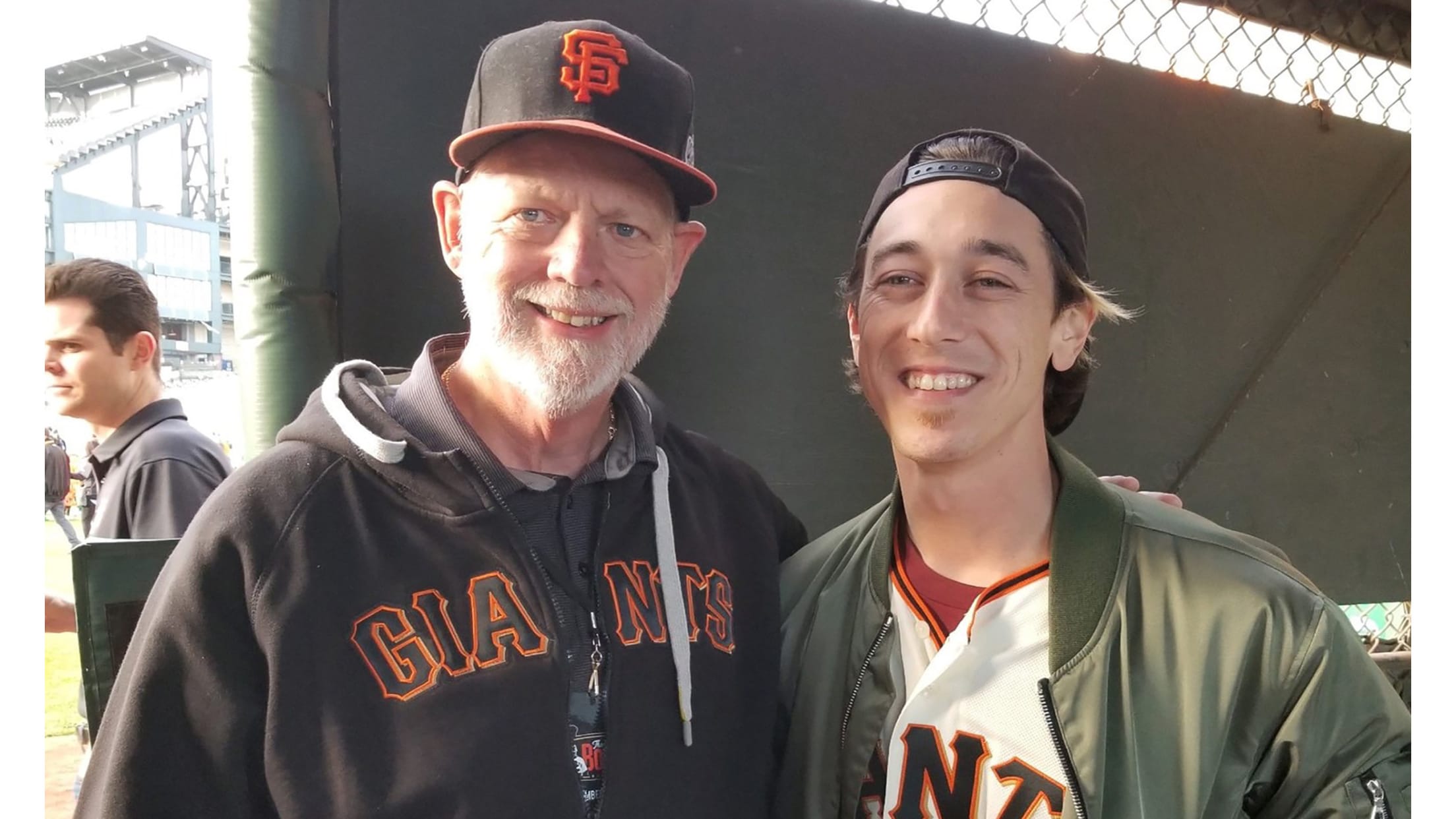 SAN FRANCISCO, CA -- For all the theater, the history and legends that come from professional baseball, the game remarkably proves very hard to find true closure. When Jerry Walker, Salem-Keizer Volcanoes Co-Owner, and Rick Nelson, Volcanoes Operations President-Emeritus, joined their fellow leadership of San Francisco Giants and Affiliate ownership to wish future Hall of Fame skipper
McKay, OSU alum wins Triple-A National Championship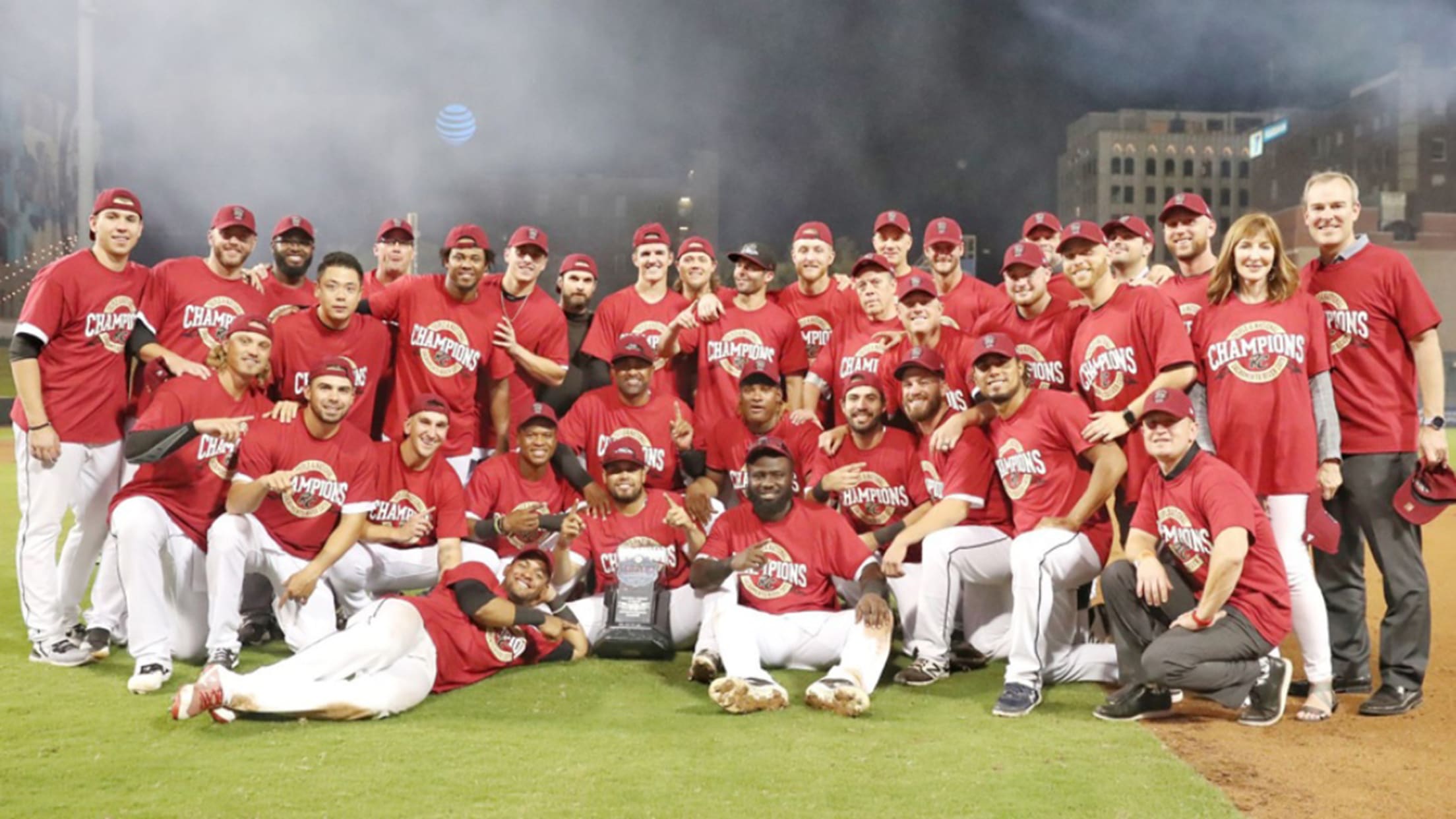 MEMPHIS, TENNESSEE - In a fitting finish to a decade of dominance by the San Francisco Giants organization, six Salem-Keizer Volcanoes alumni players, and a skipper from Salem helped the Sacramento River Cats top the Columbus Clippers 4-0 to clinch the Triple-A National Championship on September 17.
Volcanoes finish 2019 season hungry for more in 2020
It was a season of many strong storylines
KEIZER - It's a good problem to have for most professional baseball teams: Finish as a playoff team and already look at building on that success to make a run at winning the pennant in 2020. That's the narrative for the Salem-Keizer Volcanoes after winning the first-half South Division title
Mickey Walker: Historic Giants-Volcanoes Partnership Hungry For 2020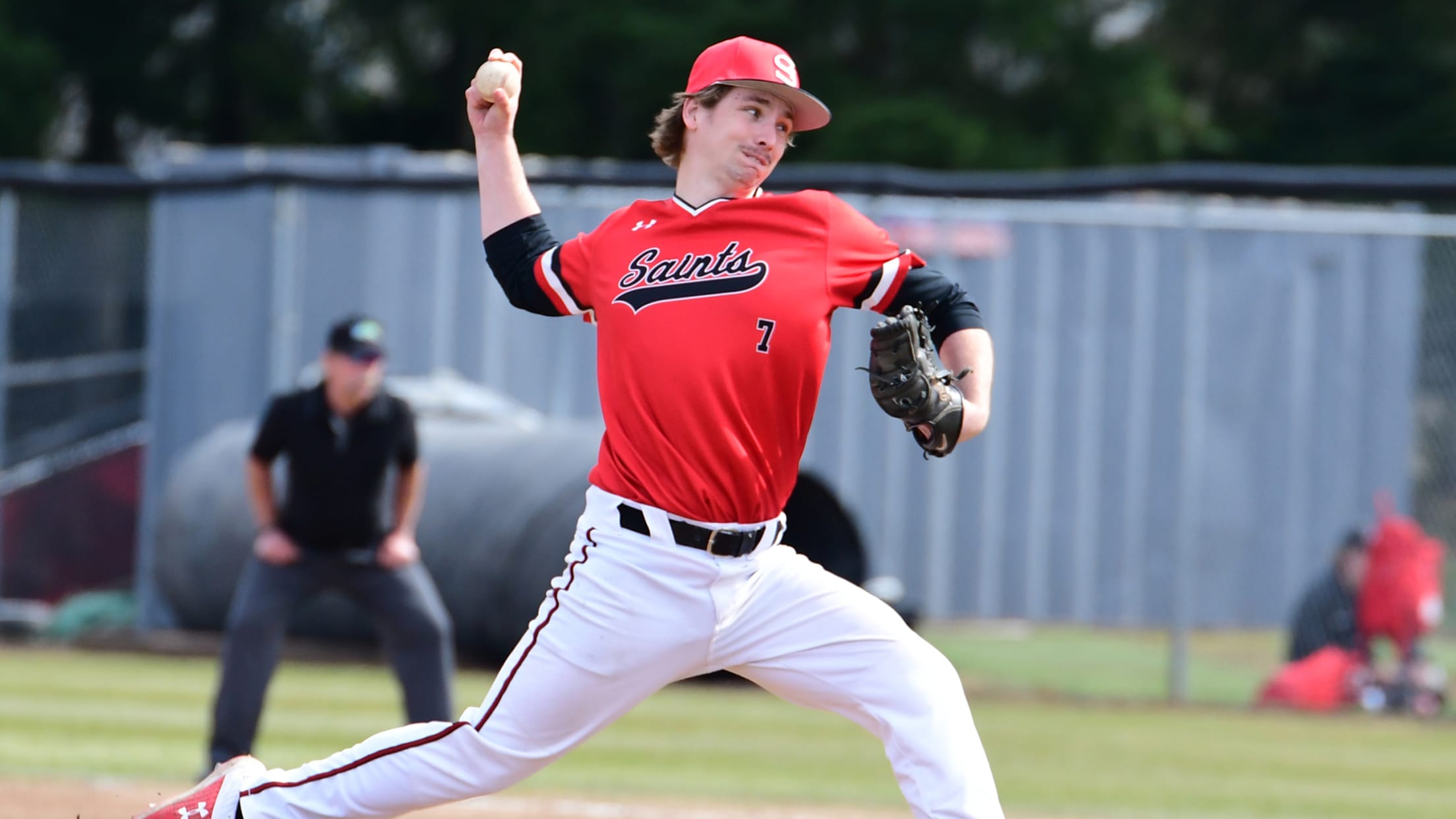 KEIZER, OREGON -- In my 10 years with the Salem-Keizer Volcanoes, I've had the honor of being part of many great moments thanks to the Walker family. The Walkers have brought five Northwest League championships to town and directly empowered key components of three World Series championships, this decade, with the
September 5th: Volcanoes ends season with 6-3 loss to Hillsboro
In the bottom of the second inning, after Hillsboro takes a 3-0 lead, Tyler Flores hit an RBI double to the right field line that scores Luis Toribio and cuts the Hillsboro lead to 3-1.
September 4th: Volcanoes lose in walk-off to Hillsboro 2-1
In the top of the fourth inning, Yorlis Rodriguez hits a solo home run over the left field wall which gives the Volcanoes a 1-0 lead.
September 1st: Volcanoes fall 10-7 in extras after 3 straight homers
In the bottom of the second inning, Beicker Mendoza hit a two-run double to right center field that scores Tyler Wyatt and Harrison Freed and it gives the Volcanoes an early 2-0 lead.
August 31st: Volcanoes pull off deja vu in another 4-3 extras win
In the top of the seventh inning, Brandon Martorano hits an RBI single that scores Armani Smith and Luis Toribio to give the Volcanoes a 2-0 lead.