Mickey Walker: Historic Giants-Volcanoes Partnership Hungry For 2020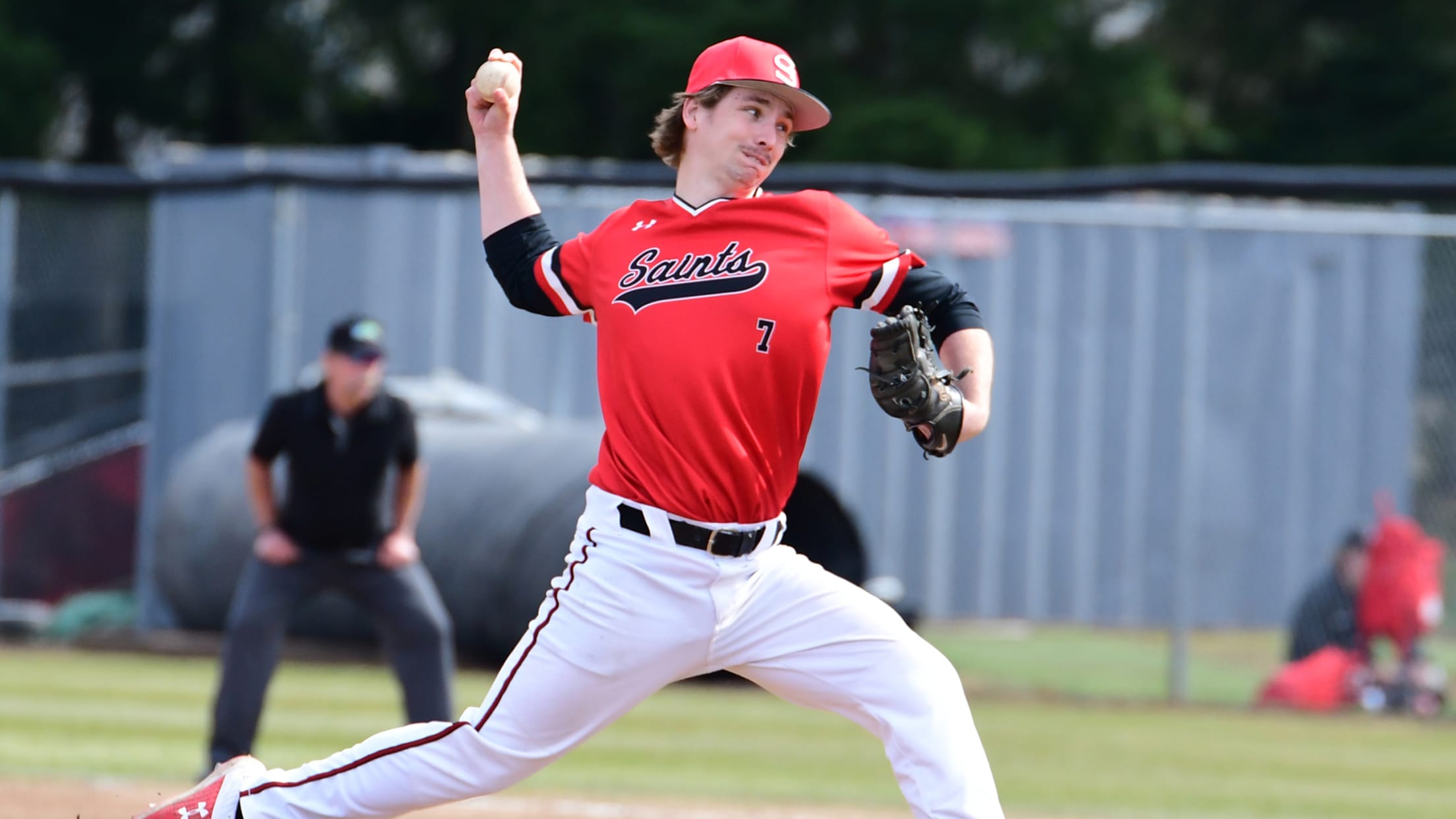 (Ron Smith Saint Martins University 2)
KEIZER, OREGON -- In my 10 years with the Salem-Keizer Volcanoes, I've had the honor of being part of many great moments thanks to the Walker family. The Walkers have brought five Northwest League championships to town and directly empowered key components of three World Series championships, this decade, with the
KEIZER, OREGON -- In my 10 years with the Salem-Keizer Volcanoes, I've had the honor of being part of many great moments thanks to the Walker family. The Walkers have brought five Northwest League championships to town and directly empowered key components of three World Series championships, this decade, with the San Francisco Giants.
During the historic 2010s stretch of baseball in the Giants organization, I've had the honor to work with, and now, work for Mickey Walker. In his new leadership role with the Volcanoes, I sat down with Mickey for his perspective on the club and what the future may bring:
JL: The Salem-Keizer Volcanoes finished 2019 with 46 wins, a playoff appearance and broke 80,000 fans in home attendance. What's your personal take on the 2019 season?
MW: The 2019 season was exactly what the Salem-Keizer Volcanoes needed to propel themselves into the new decade. The 2019 season was full of fun and incredible standout performances by the Volcanoes players. Look at the quality of prospects that the Volcanoes have had come through in 2019, and all of our previous seasons -- it is part of what makes having a professional baseball team in the Salem-Keizer area so incredible. This season alone, we had Franklin Labour, Marco Luciano, Alexander Canario, Hunter Bishop, and Logan Wyatt, just to name a few. This roster is going to make strong, positive waves in the Giants organization for years to come.
The 2019 season also saw a significant jump in attendance from 2018, and we will look to improve on that in 2020 with an increased and evolving focus on the fan experience: We want people to come to Volcanoes Stadium to have a great time, not just to watch a professional baseball game. We feel the 2019 season was just the start of transforming our strategic goals into real-life experiences for our fans - who are, after all, the heart-and-soul of this franchise.
JL: The San Francisco Giants again assigned many talented players to Salem-Keizer; what is it about this franchise that makes the Giants/Volcanoes partnership so strong?
MW: The San Francisco Giants and the Salem-Keizer Volcanoes have had such a strong relationship for so long partially because of the trust built during this historic partnership. As with all great collaborations, once lasting trust is established, the opportunities grow and sustain. The Volcanoes were able to establish authentic trust with the San Francisco Giants very early on in our tenure. From this mutual commitment, we have been very fortunate to see true All-Stars come through Volcanoes Stadium: Buster Posey, Tim Lincecum, Pablo Sandoval, Ryan Vogelsong, Brandon Crawford -- the list goes on and on. These aren't just solid players that the Giants are sending to Salem-Keizer, these are future Cy Young Award winners, MVP's, and Major League All-Stars.
Anytime our fans come to see a Volcanoes game, there is a real chance of seeing a future star and/or World Champion in the making. That's a pretty exciting opportunity for everyone.
JL: You're a Volcanoes executive. You also are part of the family ownership group and have grown up with this franchise. Can you share what drives the Walker family day in and day out to keep professional baseball so successful in this area?
MW: Truly what drives me is my passion for this community and for professional baseball in this area. Professional baseball isn't your normal nine-to-five job. Minor League Baseball is a livelihood: One that I have lived for my entire life. The comparison I make is professional baseball actually is the same commitment as having a family farm: It is a seasonal business and we have one part of the year that is incredibly busy. The rest of the year, we are preparing for that busy stretch. However, saying that, we are never off the clock. We aren't able to take true vacations and not work, because if there is something wrong it ultimately comes back on myself and my family to fix it. With that said, my family and I are so personally focused on this community and doing everything possible for great experiences at Volcanoes Stadium and the next championship - it never really feels like work.
JL: You, yourself, completed a very strong collegiate baseball career. You have also said for many years that sometimes we all can forget our players are also young men dealing with the pressures to perform and family expectations. What is one thing about Volcanoes players you'd like our fans to know?
MW: The one thing that I would like to emphasize is that these men are truly professional baseball players. These men are world-class athletes. Every single Salem-Keizer Volcanoes player has an elite skill, elite physical ability, and elite drive that has allowed them to play professional baseball. This is what they do: They trained countless hours, and play countless games just to be able to perform at the level that they do. This isn't casual baseball -- this is professional baseball and it is incredible to have such a level of talent in the Salem-Keizer area. It is equally as inspiring that the San Francisco Giants are paying them to perform because these guys are really strong baseball players.
We are humble and confident to say that the 2010s was the decade of the San Francisco Giants and all its affiliate organizations. Let's pack Volcanoes Stadium in 2020 to begin the next era of greatness together. Championships truly start with the community.
Mickey Walker: Historic Giants-Volcanoes Partnership Hungry For 2020