Salem-Keizer Volcanoes to provide final opportunity for high school seniors to PLAY BALL
Oregon seniors to take the field July 31-August 2 at Volcanoes Stadium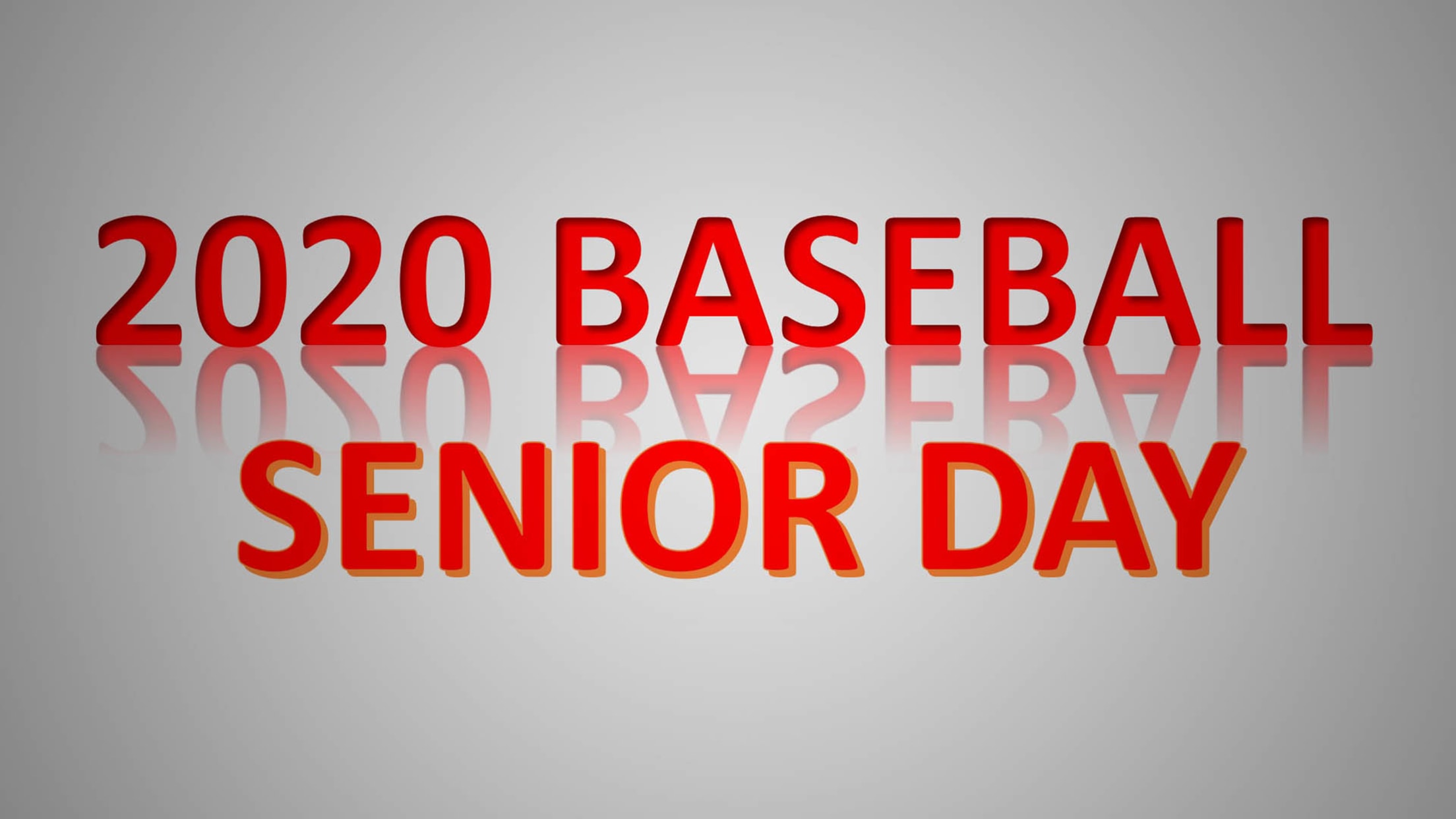 KEIZER, OR. -- 108 High School seniors, representing 48 different schools from across the State of Oregon, will be converging on Volcanoes Stadium the weekend of July 31, August 1, and August 2 – to play baseball! "One of the most cherished events in High School baseball is Senior Day
KEIZER, OR. -- 108 High School seniors, representing 48 different schools from across the State of Oregon, will be converging on Volcanoes Stadium the weekend of July 31, August 1, and August 2 – to play baseball!
"One of the most cherished events in High School baseball is Senior Day at the field. It's usually the last home game of the season and provides a final recognition for the Senior players and their parents who have supported their efforts for so many years," said Mickey Walker, CEO for the Volcanoes. "Covid-19 destroyed this emotional opportunity, along with all High School games, this year. We wanted to do something for the Seniors and providing them an opportunity to take the field again seemed to be the Perfect scenario," concluded Walker.
"We feel a special attachment to High School players as we have hosted the OSAA State Baseball Championships, Spring Break Baseball Tournaments and Futures Game for many years at Volcanoes Stadium," said Jerry Howard, the Senior Market Representative for the Volcanoes. "This is an opportunity to bid them farewell in an appropriate manner."
The 108 players have been divided into 8 teams and each will play 2 games over the course of the weekend. Game times will be 4pm and 7pm on Friday, July 31. 10am, 1pm, 4pm and 7pm on Saturday, August 1 and 11am and 2pm on Sunday, August 2nd.
Social distancing and Covid-19 protocols will be followed including limiting the number in attendance at each game.
Fans are encouraged to pre-purchase game tickets by going to: http://le1.glitnirticketing.com/leticket/web/ev_list.php
ROSTERS
Team Willie Mays Saturday 1:00 Sunday 11:00: Bruce Beyer Kennedy AJ Deardorff Molalla Damian Pingo Molalla Carson Donaldson Molalla Cooper Roberts Pendleton Derek Homer Hood River Sean Wilbur Burns Shane Curry Pleasant Hill Sam Baker Pleasant Hill Logan Francis Pleasant Hill Hayden Pierce Mt. View Conner Nipp Newberg Coach Kevin Moffatt Kennedy Coach Troy Donaldson Molalla
Team Buster Posey Saturday 1:00 Sunday 2:00: Ethan VanDelinder South Albany Caleb Hennessee Siuslaw Isacc DeLeon Jefferson Nathan Hagel Estacada Daniel Hunt Estacada Ian Lawson Century Brandon Struckman Century Cooper Koelbl Century Barry Sherill Century Cooper Hewett Century Clayton Hamrick Century Luke Miller Salem Academy
Team Joey Bart Saturday 4:00 Sunday 11:00: Alex Reid Aloha Brody Weitzel Aloha Diego Robison Aloha Drew Fritz Aloha Gryphn McGurll Aloha Kieran McCalpin Aloha Dylan Day Central Linn Tanner Reister Central Linn Lane Jeppsen Central Linn Dawson Evenson Clatskanie John Oleson Beaverton Chance Dalton North Eugene Coach Jason Fritz Aloha
Team Pablo Sandoval Friday 7:00 Saturday 4:00: Carson Moffett Clackamas Brody Upton Clackamas Tanner Drog Putnam Nick Geertsen Putnam KJ Ruffo Putnam John Irish Putnam Jackson Hald St. Helens Spencer Gore Lakeridge Owen Brown Lakeridge Brian Hamlin Lakeridge AJ Dix McMinnville Max Egli McMinnville Nick Cargni - Putnam Jordan Proudfoot - Putnam
Team Brandon Crawford Friday 4:00 Saturday 7:00: Ethan Jerome Reynolds Travis Jackson Estacada Jesse Hill Estacada Kaden Settle Estacada Jackson Nees Regis Noah Wierstra North Marion Hunter Wierstra North Marion Brady Hansen North Marion Ryan Olson North Marion Cole Runion Silverton Gage Mack Silverton Zach Gerhards Silverton Greyson Hanowell South Salem Coach Jeremiah Runyon Silverton Coach Chris Brown Cascade
Team Tim Lincecum Friday 7:00 Saturday 7:00: Kobe Dyer Santiam Riley Rothrock Santiam Ethan Patterson McNary Jamison Martin McNary Alex Tavera McNary Alex Simpson McNary Danny Okada McNary Ben Anicker Scappoose Matthew Wallin Scappoose Mason Deverna Newberg Kyler Erion Newberg Julius Scott South Salem Jackson Scott South Salem Coach Larry Keeker McNary Coach Cameron Webb Scappoose
Team Joe Nathan Saturday 10:00 Sunday 2:00: Alex Ramos Oakland Brody Hiner Philomath Brian McClelland Philomath Brandon Alexander West Linn Walker Fetters West Linn Jacob Chaney Reedsport Dallas McGill Reedsport Tyler Thornton Reedsport Jake Hoskins Liberty Kyle Perkins Liberty Avery Jensen South Salem Coach Ryan Raagas Liberty Coach Joe Monahan West Linn
Team Ryan Vogelsong Friday 4:00 Saturday 10:00: TJ Crawford St. Paul Bryce Campbell Regis Nick Cooper Milwaukie Greyson Pihas Horizon Christian Ricky Taylor Central Luke Johnston Amity Brody Roberts Amity Russell Brown Amity Dylan Nyseth Amity Gavin Parker Elmira Sam McCauley Baker Spencer Smith Baker Spencer Shirtcliff Baker Cole Kleckner Wilsonville Coach Kyle Baker Regis Coach Tim Smith Baker