Red Sox's 'Last Inning' event scores Promotion of the Month award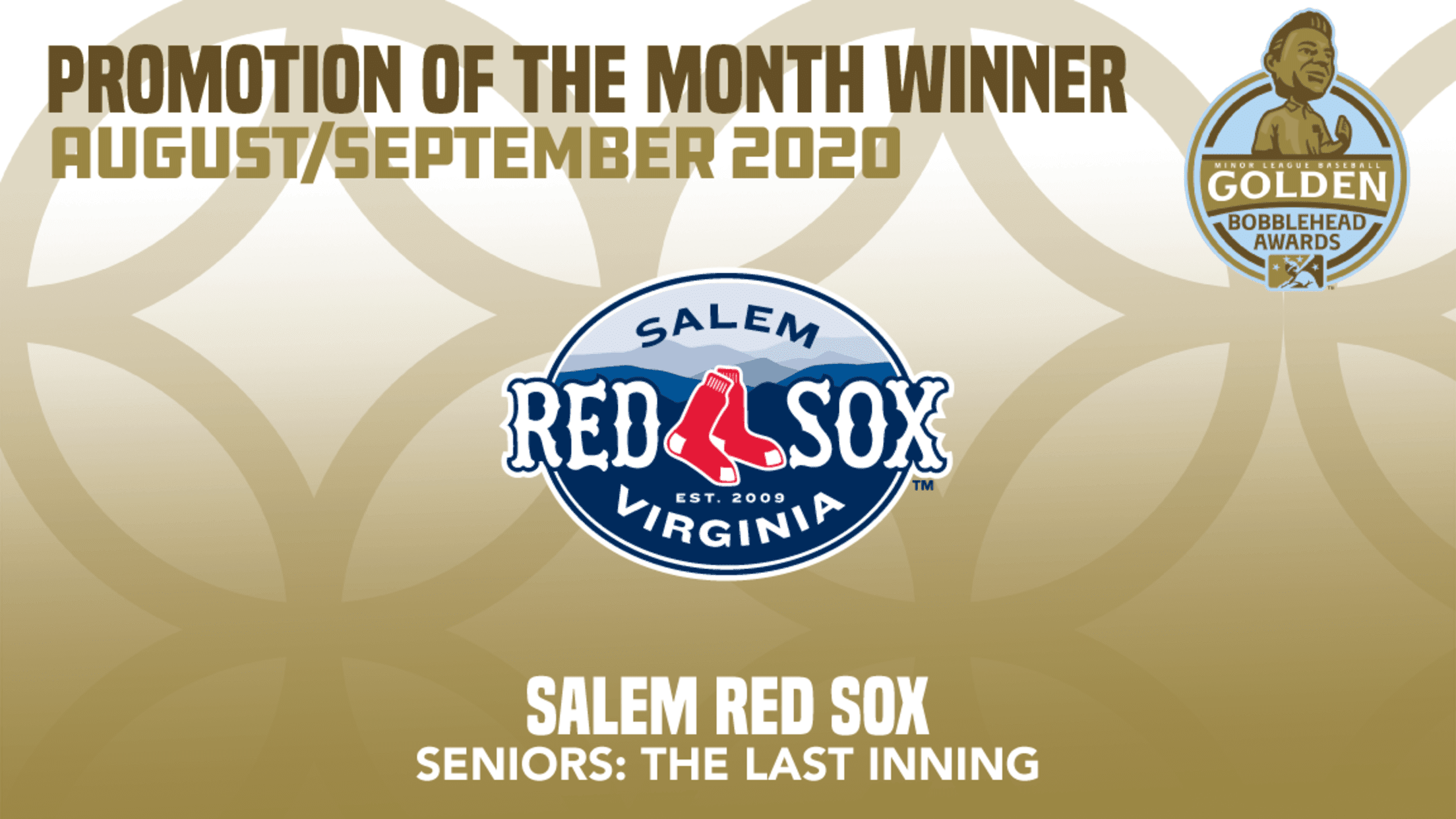 By Jeff Lantz 12:30 PM EDT Minor League Baseball players weren't the only ones to have their 2020 season be shut down by the coronavirus pandemic as high school players across the country saw their seasons end before they even started. Sadly, many seniors were unable to play their final
By Jeff Lantz
12:30 PM EDT
Minor League Baseball players weren't the only ones to have their 2020 season be shut down by the coronavirus pandemic as high school players across the country saw their seasons end before they even started.
Sadly, many seniors were unable to play their final season of high school baseball, which for a majority of them, signaled the end of their playing careers. That scenario would have been the case for 63 Salem-area baseball players if it were not for an idea by Salem Red Sox groundskeeper Joey Elmore to host a farewell doubleheader for graduating seniors at Salem Memorial Ballpark.
"Usually when a groundskeeper comes to a general manager's office it is with a way to keep people off the field," said Salem general manager Allen Lawrence. "But Joey had a great idea and we sat on it for a while, and once our season was shut down, we revisited the idea and got to work on making it happen."
Elmore's idea was to invite all senior players from 21 high schools within roughly 60 miles of Salem to enjoy a proper sendoff and enjoy one last game as a high school baseball player. And thus, Seniors: The Last Inning was born.
While opening the ballpark for a doubleheader was just another day at the office for Lawrence, Elmore and the rest of the Salem staff, organizing 63 players and creating four teams was not. That's when Lawrence turned to fellow Salem-Roanoke Baseball Hall of Fame board member Gary Walthall.
Walthall handled the legwork of contacting local coaches to find players who wanted to participate and built rosters accordingly.
"Gary was a tremendous help with this event as the work he did to find the players and build the teams was just incredibly helpful," said Lawrence. "We simply couldn't have done this without him."
While Walthall identified players and the rosters were constructed, the Salem staff began finding sponsors for the doubleheader to help ensure the cost of special jerseys would be covered and admission would be free.
Four local sponsors, including American National Bank, Coca-Cola, Cross Insurance and Kroger, each sponsored a team and Carilion Hospital jumped on board to provide a postgame fireworks show to end the night with a bang.
While the seniors appreciated the opportunity to suit up as high school players one last time (a senior day event was held for all players and their families on the field between games of the doubleheader), the impact the event had on the Salem franchise was equally important.
"The reality of it is, the money that was brought in on concessions and part of the sponsorship packages will help keep our people employed here at the ballpark during what has been a tough year," said Lawrence.
While many benefited from the idea, it was the players, their families and even the Salem staff who walked away knowing they had been part of something special.
"The players really loved it and it was a special day for them, but the parents were just overjoyed, and it seemed just as special for them," said Lawrence. "We walked away that night knowing we had been part of something really special and it was very gratifying. Hopefully we'll be able to do something similar next year."
After all, the groundskeeper won't be able to say no.
Jeff Lantz is senior director, Communications, at Minor League Baseball.