Pelicans Escape with a Victory in Game Two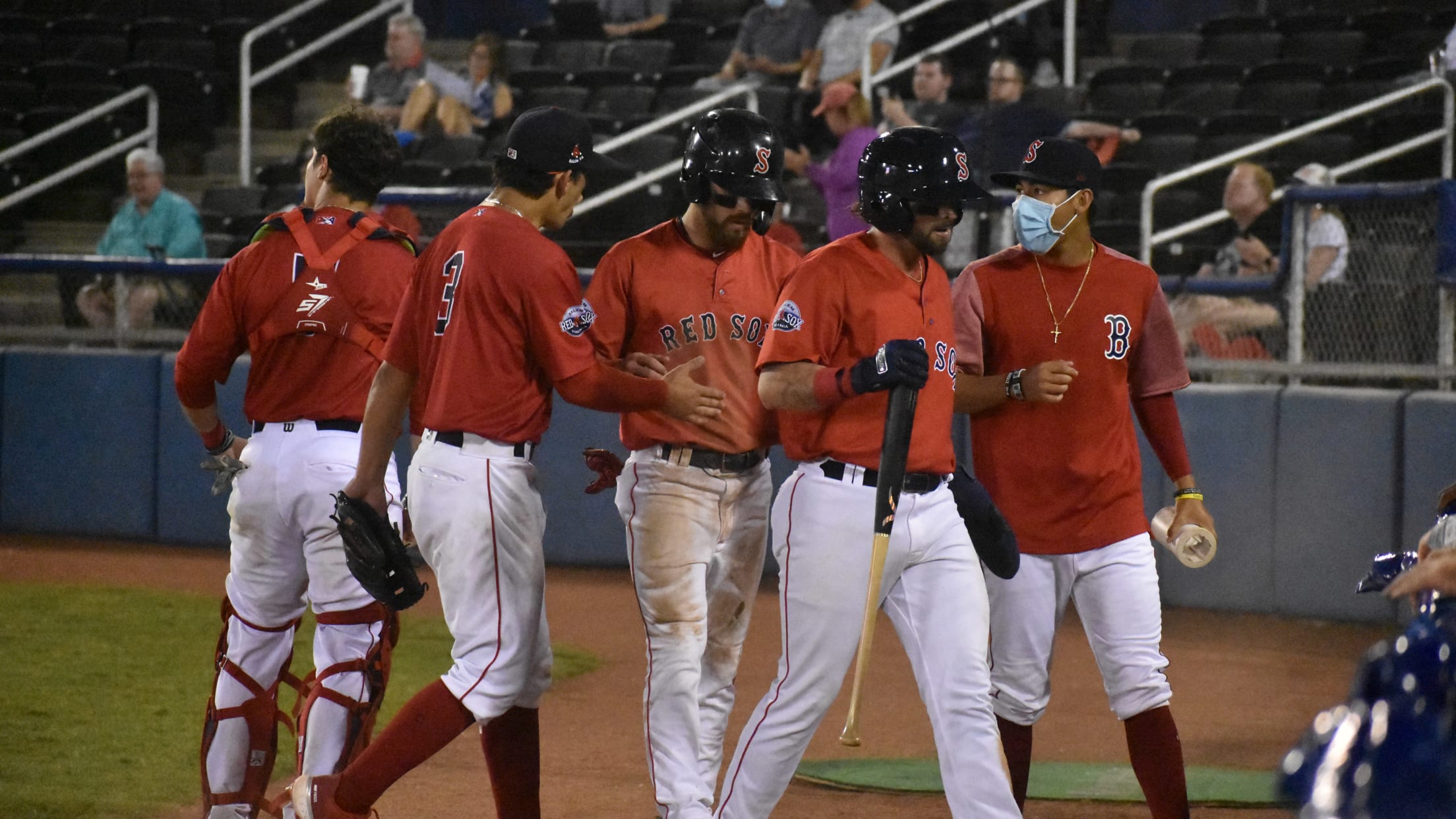 SALEM, VA – The Myrtle Beach Pelicans take the first two games of the series from the Salem Red Sox at Salem Memorial ballpark. The Red Sox (11-9) offensive woes continue as the Pelicans (10-10) escape with a victory after committing four errors. The Pelicans struck first after a ball
SALEM, VA – The Myrtle Beach Pelicans take the first two games of the series from the Salem Red Sox at Salem Memorial ballpark. The Red Sox (11-9) offensive woes continue as the Pelicans (10-10) escape with a victory after committing four errors.
The Pelicans struck first after a ball got by Jaxx Groshans scoring Yohendrick Pinango. The score remained a one run game until the top of the fourth when Jonathan Sierra checked in for his first RBI of the game scoring Matt Mervis to make it a 2-0 advantage. Following a wild pitch from Shane Drohan, Pablo Aliendo came home and extended the lead to 3-0.
After a groundout RBI in the top of the fifth from Fabian Pertuz, the Red Sox got their first run of the game following three straight errors from the Pelicans. Gilberto Jimenez reached on a throwing error from Flemin Bautista, and the Red Sox brought it back to a 4-1 ballgame.
The Red Sox would provide the momentum swing they needed in the bottom of the seventh when Ceddanne Rafaela broke up the no-hitter in fashion with a two RBI double. Jimnenez singled home Rafaela two batters later and evened the score at 4-4.
In what seemed like a blink of an eye, the very next inning Jonathan Sierra singled home two runs during a two out rally against Brandon Walter. The 6-4 deficit was too much to overcome for the Red Sox. After an RBI single from Nick Yorke, he was stranded, and the final out was recorded.
The Red Sox will play host once again for game three at 7:05 PM against the Myrtle Beach Pelicans.
First pitch: 7:03 PM
Time of game: 2:57
Attendance: 1,293
Venue: Salem Memorial Ballpark