Sox Drop Two Against Pelicans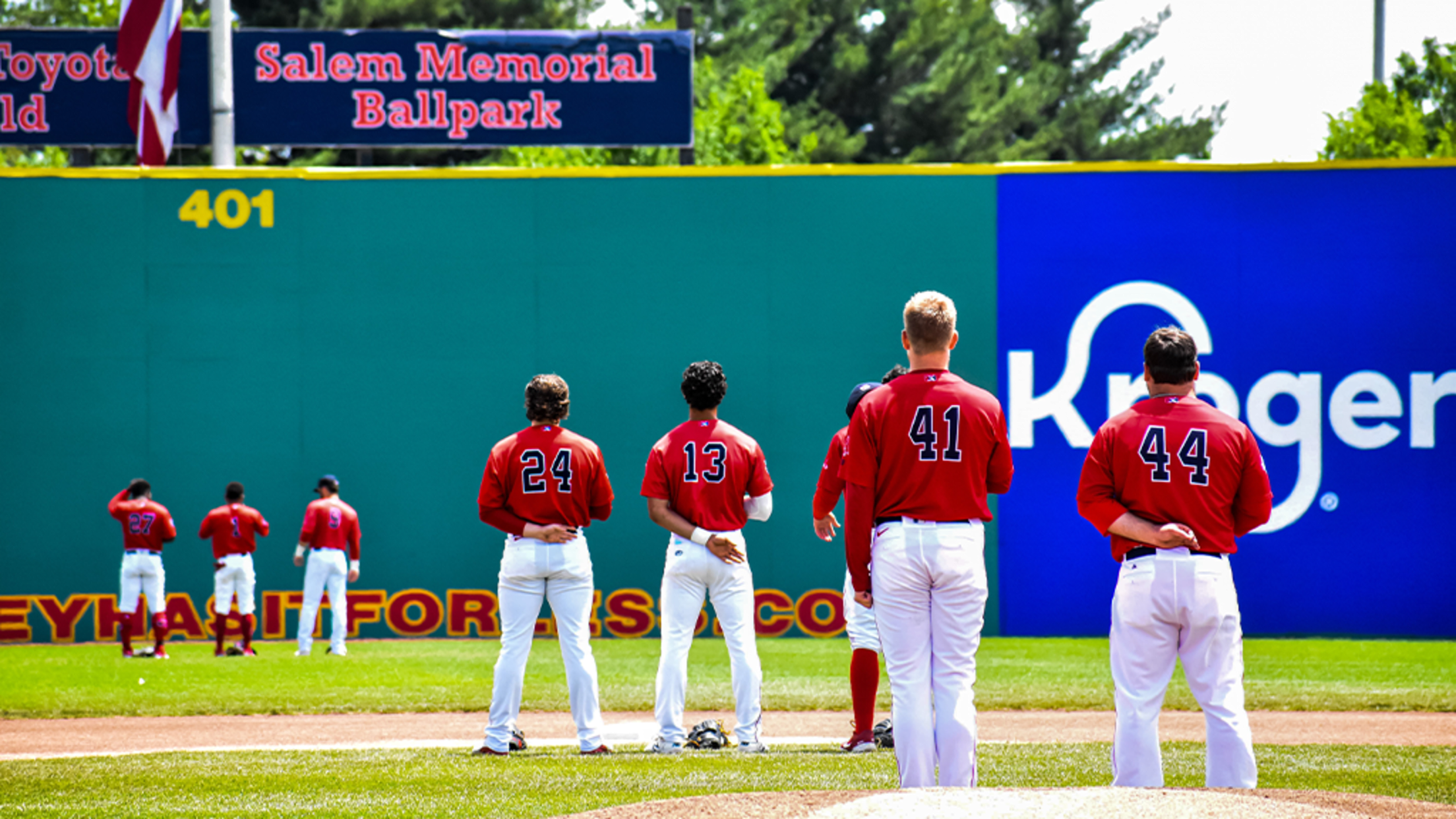 SALEM, VA – The Myrtle Beach pelicans sweep the doubleheader and take five out of six from the Salem Red Sox. The Pelicans (13-11) stout pitching in game one and timely pitching in game two gave them the DH sweep of the Red Sox (12-12). Game 1: The Pelicans initiated
SALEM, VA – The Myrtle Beach pelicans sweep the doubleheader and take five out of six from the Salem Red Sox. The Pelicans (13-11) stout pitching in game one and timely pitching in game two gave them the DH sweep of the Red Sox (12-12).
Game 1: The Pelicans initiated the scoring in the top of the third on a Fabian Pertuz RBI single to left scoring Ethan Hearn. A few batters later Flemin Bautista singled home Kevin Made to make it a 2-0 game.
To add some insurance for Myrtle Beach, Jordan Nwogu homered for the first time of the season on a solo blast to left field to make it a 3-0 game. Following an RBI double to dead center from Fabian Pertuz, the Pelicans took a 4-0 lead and never looked back.
Myrtle Beach's pitching efforts were led by Sam Thorensen who went four innings striking out seven and walking two. Scott Kobos provided two innings of no-hit ball in relief, and Eduarniel Nunez closed things out in the seventh.
Game 2: Jacob Wetzel and company picked up where they left off when he singled home Matt Mervis to give the Pelicans an early 1-0 lead in the second. Fabian Pertuz kept the line moving with an RBI single to score Jonathan Sierra giving the Pelicans a 2-0 advantage. Myrtle Beach added a run after Flemin Bautista walked and forced Wetzel in to score.
The Sox would score their first run of the doubleheader on a Nick Yorke double to left center scoring Stephen Scott. Will Dalton drove in the second run of the inning when he grounded out to bring Nick Yorke all the way around and make it a 3-2 ballgame.
After Yohendrick PInango doubled home Flemin Bautista in the top of the fifth to make it 4-2, Jaxx Groshans would bring the biggest cheer to the ballpark all day. With two outs in the bottom of the fifth he blasted a ball over the left field wall to tie the game at 4-4.
However, that is the closest the Red Sox would get to winning game two. Highlighted by a Pablo Aliendo two-run single and Jacob Wetzel's second RBI single of the game, the Pelicans would put up a four run seventh and eventually take the game 8-4.
The Red Sox travel to Lynchburg to take on the Hillcats for a six game series on the road.
Game 1:
First pitch: 2:05 PM
Time of game: 2:12
Attendance: 2,586
Venue: Salem Memorial Ballpark
Game 2:
First Pitch: 4:51 PM
Time of game: 2:06
Attendance: 2,586
Venue: Salem Memorial Ballpark