Sox Fall Short in 5-3 Loss to Pelicans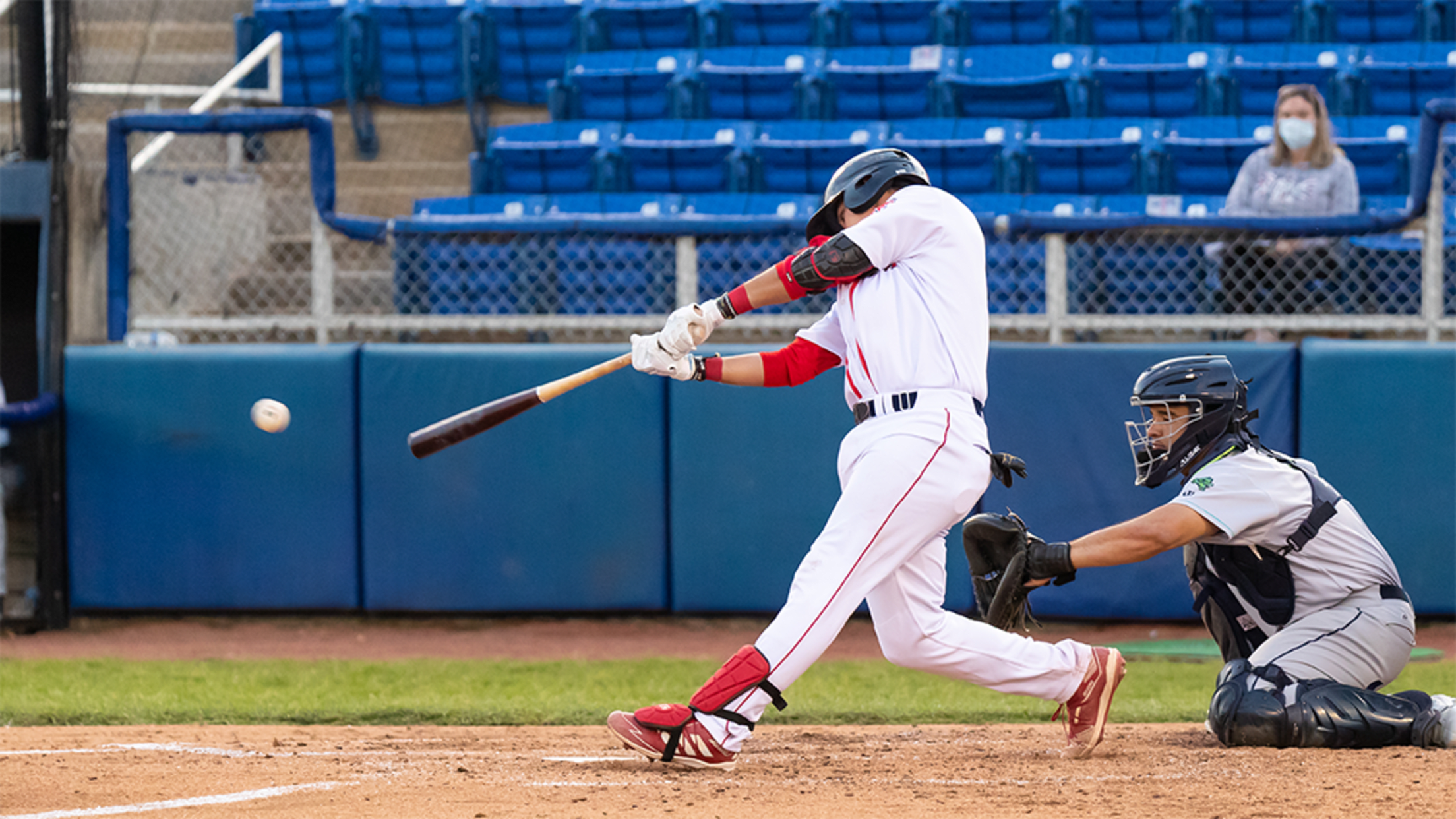 SALEM, VA – The Myrtle Beach Pelicans were victorius in game one of six at Salem Memorial Ballpark. The Pelicans (9-10) hang on to beat the Red Sox (11-8) 5-3. After singles from Edmond Americaan and Yohendrick Pinango the Pelicans threatened early off the bat in the first. Starting pitcher
SALEM, VA – The Myrtle Beach Pelicans were victorius in game one of six at Salem Memorial Ballpark. The Pelicans (9-10) hang on to beat the Red Sox (11-8) 5-3.
After singles from Edmond Americaan and Yohendrick Pinango the Pelicans threatened early off the bat in the first. Starting pitcher Bradley Blalock seemingly battled out of the jam after getting a ground ball to the right side, but an error from Nick Yorke scored Edmond Americaan.
However, the Sox would respond with a run of their own in the bottom of the first. With two outs in the inning, Jaxx Groshans doubled to left center field. Stephen Scott drove him in with a ground ball base-hit to even things up at 1-1.
The Red Sox sprung out to a 3-1 lead in the bottom of the fourth with a clutch two RBI single scoring Nick Northcut and Nick Yorke. Soon after, the Sox lead was usurped by the Pelicans.
Jacob Wetzel cut into the 3-1 lead with a single scoring Pinango to make it a 3-2 game. To keep the line moving, Pablo Aliendo doubled to left field scoring Matt Mervis and Wetzel to give Myrtle Meach a 4-3 advantage. Mervis provided some insurance in the top of the ninth with a solo blast to right field, his second of the season.
The Red Sox will try to get revenge tomorrow at 7:05 PM against the Myrtle Beach Pelicans for Game two.
First pitch: 7:03 PM
Time of game: 2:56
Attendance: 1,015
Venue: Salem Memorial Ballpark