Sox Fall Short in 7-6 Loss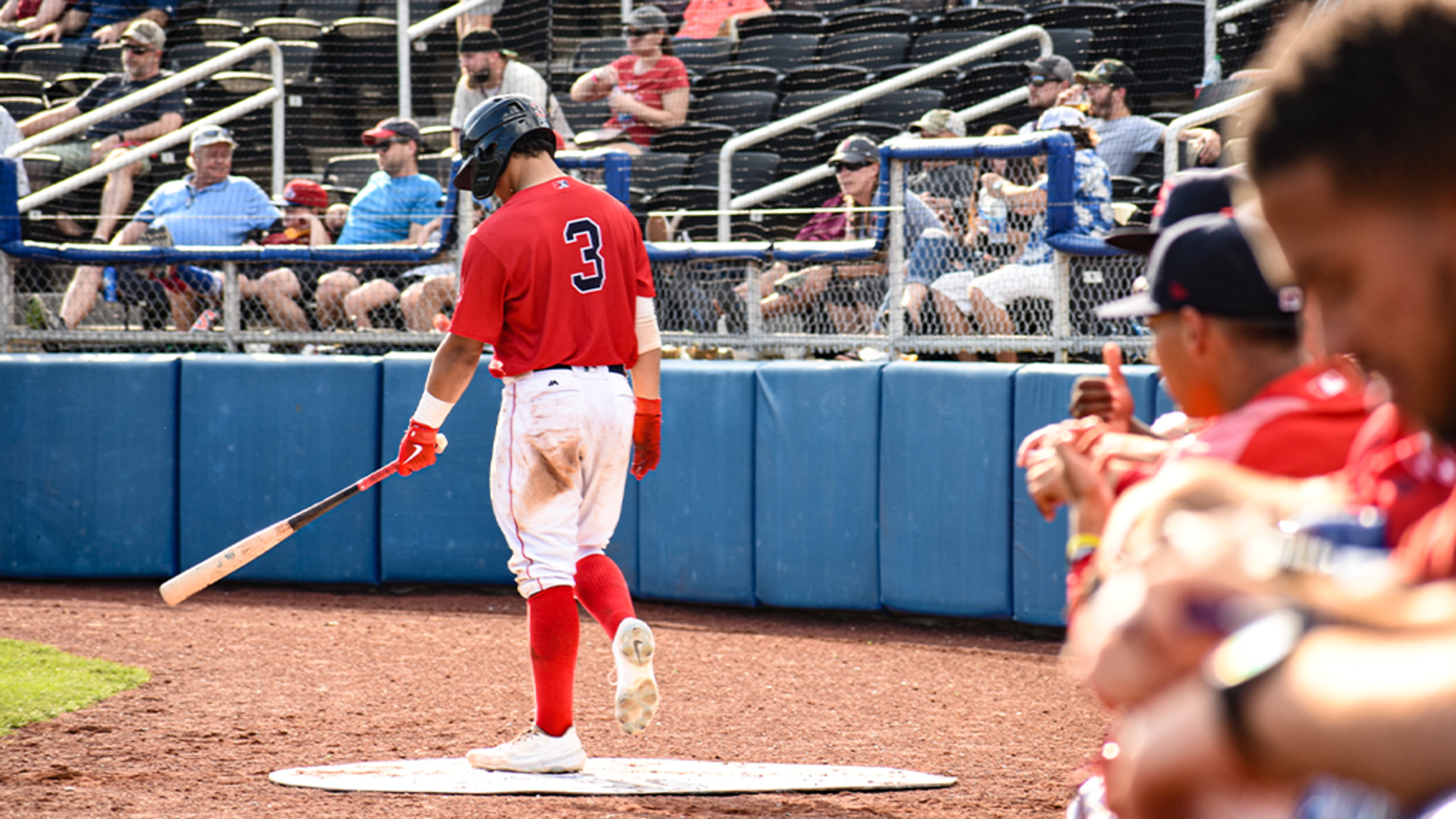 SALEM, VA – Behind strong nights from J.C. Correa and Luke Berryhill, the Fayetteville Woodpeckers defeat the Salem Red Sox. The Woodpeckers (28-35) cling to a five run fifth inning and hold on to beat the Salem Red Sox (36-28). The first three innings of Friday night's game featured scoreless
SALEM, VA – Behind strong nights from J.C. Correa and Luke Berryhill, the Fayetteville Woodpeckers defeat the Salem Red Sox. The Woodpeckers (28-35) cling to a five run fifth inning and hold on to beat the Salem Red Sox (36-28).
The first three innings of Friday night's game featured scoreless frames. It wasn't until the fourth inning when the scoring started up again. Following a Bradley Blalock wild pitch, Franklin Pinto drove a double to right field knocking in Nerio Rodriguez to give the Woodpeckers a 2-0 advantage.
In the top of the fifth the Woodpeckers would tack on to their lead. J.C. Correa knocked his 19th double of the season to deep center field bringing around Ronaldo Urdaneta. Luke Berryhill continued his red-hot series hitting his 10th home run of the season to give the Woodpeckers a 5-0 lead. Fayetteville would score a couple more off a wild pitch and an error from shortstop Matthew Lugo.
The Red Sox would not go down without a fight in the later innings. They began to chip away in the bottom of the fifth after a wild pitch and a Nick Yorke RBI double scoring Nick Northcut and cut the deficit to five.
The Sox continued to charge forward in the bottom of the eighth when Stephen Scott smashed his 15th double to left field scoring Gilberto Jimenez cutting the lead to four. Two more RBI groundouts would follow from Nick Decker and Ceddanne Rafaela to bring the deficit to two.
After a Nick Northcut leadoff double, the Red Sox would squander the opportunity. Nick Yorke drove in the run with a sacrifice fly, but the Red Sox would come up just short in a 7-6 loss. The Red Sox and Woodpeckers will play game five of the series at 6:05 PM on Saturday evening.
First pitch: 7:03 PM
Time of game: 3:01
Attendance: 3,586
Venue: Salem Memorial Ballpark