Bees Downed By Dodgers For Second-Consecutive Night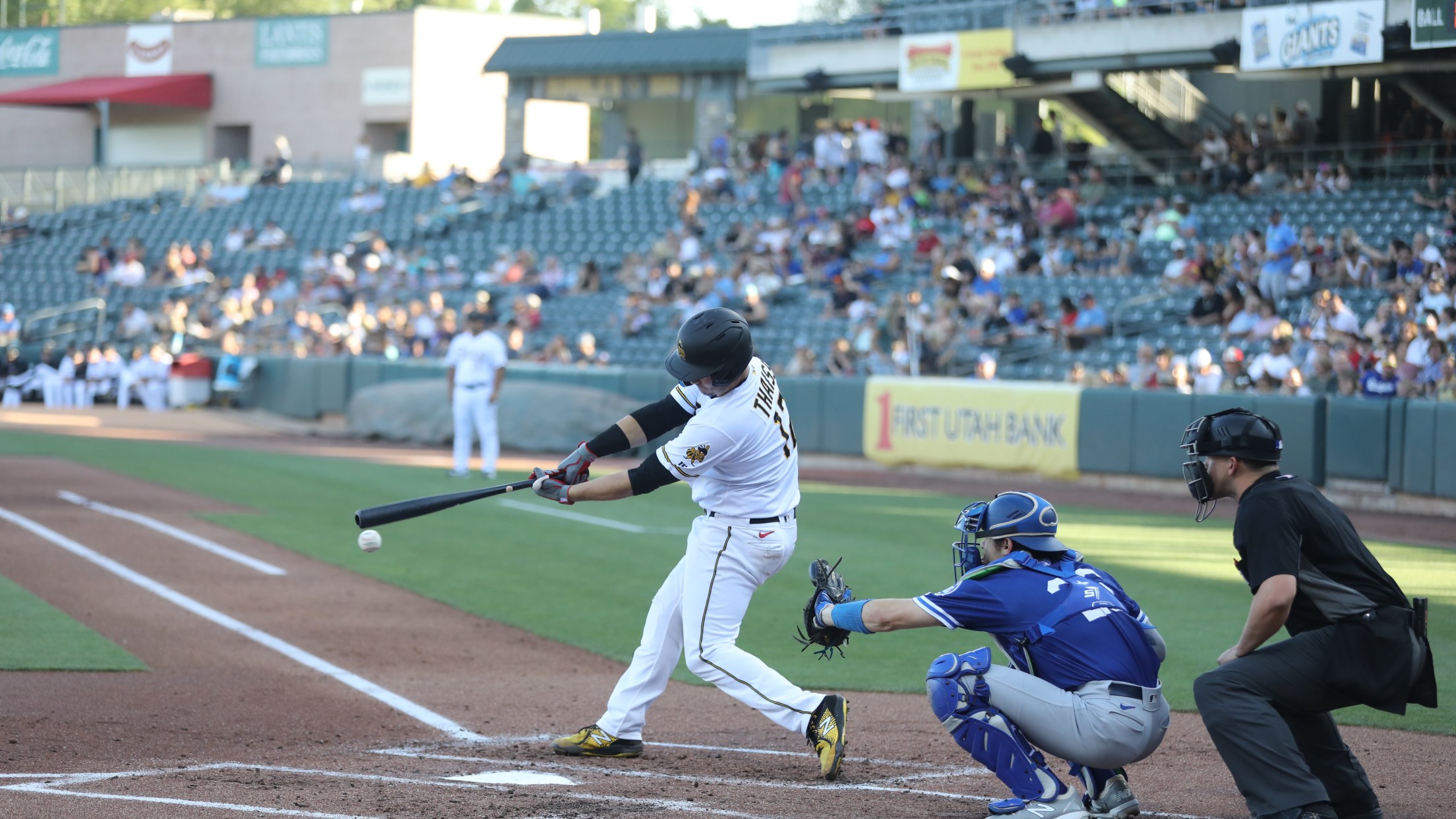 The Salt Lake Bees dropped their second-consecutive contest to the Oklahoma City Dodgers Wednesday night 6-1. The Bees fell to 48-53 and the Dodgers improved to a PCL-best 61-40. Chad Wallach went 2-for-4 with a double and an RBI while Matt Thaiss went 1-for-4 with a triple and a run
The Salt Lake Bees dropped their second-consecutive contest to the Oklahoma City Dodgers Wednesday night 6-1. The Bees fell to 48-53 and the Dodgers improved to a PCL-best 61-40.
Chad Wallach went 2-for-4 with a double and an RBI while Matt Thaiss went 1-for-4 with a triple and a run scored. Colby Fitch went 1-for-2 with a double in his first action since July 2.
In his second rehab game with the Dodgers, Chris Taylor hit two home runs including a game-opening blast on the first pitch of the game. The Dodgers would go on to score the first three runs of the game and led 3-0 after three innings.
The Bees got on the board in the fourth when Thaiss hit his triple and Wallach brought him home with a single to center.
Taylor hit his second home run of the night in the seventh, making it 5-1, and the Dodgers increased their lead to five in the eighth.
The Bees and the Dodgers will be back in action tomorrow night at 6:35 p.m.