Harrison Cycles Leading Bees to 11-4 Win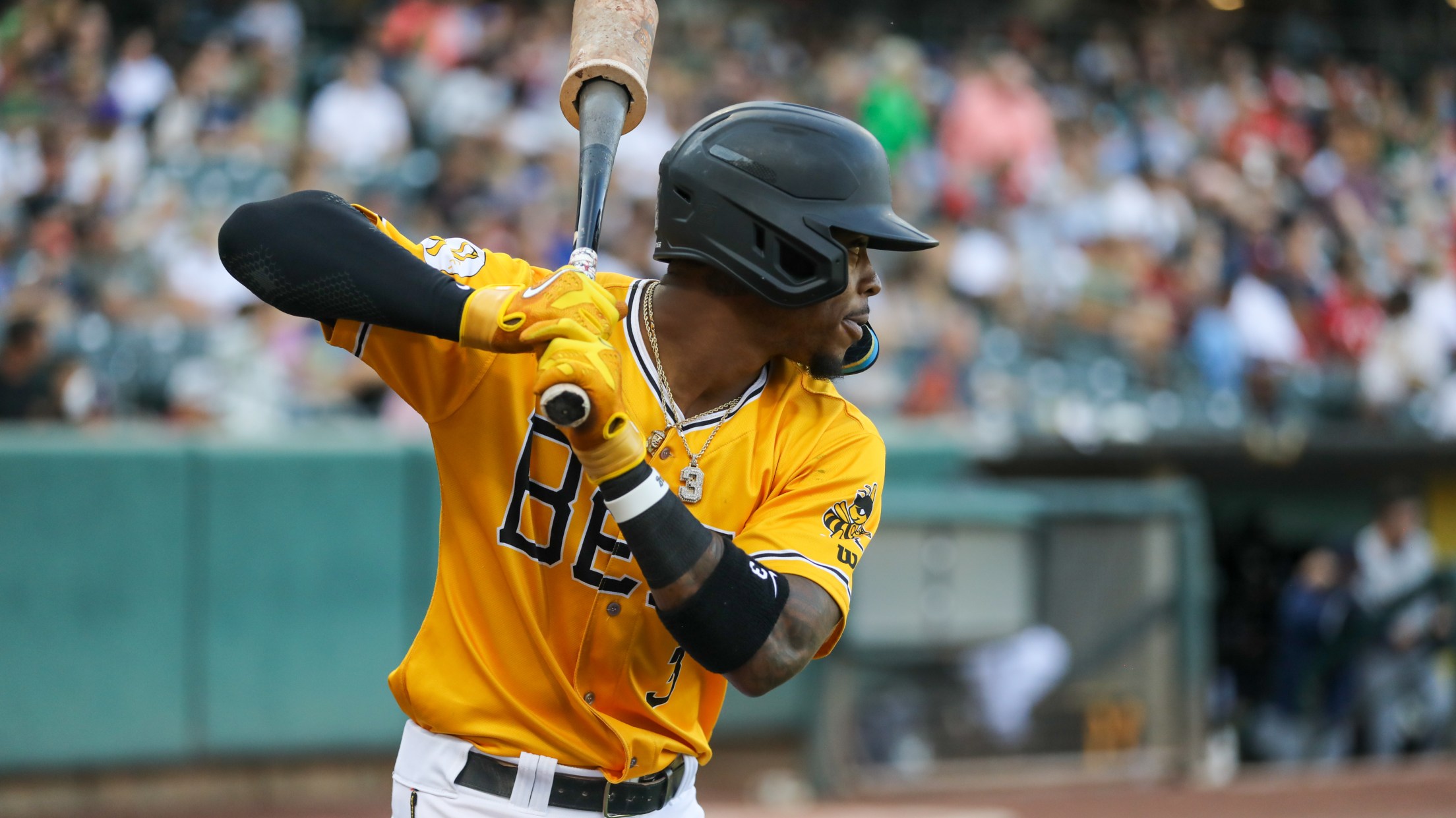 Monte Harrison hit for the cycle and drove in five runs to lead the Salt Lake Bees to an 11-4 win over the Reno Aces on Thursday night. Harrison homered in the second inning, delivered an RBI triple in the fourth, singled in the sixth and completed the ninth cycle
Monte Harrison hit for the cycle and drove in five runs to lead the Salt Lake Bees to an 11-4 win over the Reno Aces on Thursday night. Harrison homered in the second inning, delivered an RBI triple in the fourth, singled in the sixth and completed the ninth cycle in franchise history with the go ahead RBI double in the eighth. He would add a two run double in the ninth. Jose Rojas homered twice, a solo shot in the first to give the Bees a 1-0 lead and he led off the 8th with a game tying blast.
Salt Lake trailed 4-3 when they scored two runs in the 8th to take the lead and six in the ninth to put the game away, as Chad Wallach capped off the comeback with a two run homer, his sixth of the season. Jack Mayfield added two hits, as he doubled and scored the go ahead run in the eighth inning and came through with a two run single in the ninth inning.
Starter Mike Mayers threw his first quality start of the season, as he went six innings and allowed just three earned runs on five hits with five strikeouts and one walk. Austin Warren (1-0), Oliver Ortega and Gerardo Reyes combined for three scoreless innings out of the bullpen with Warren picking up the win. The victory gives the Bees their first five game winning streak of the season.