Alarcon Shines in Debut, Keel Deals on the Mound in Missions Friday night Victory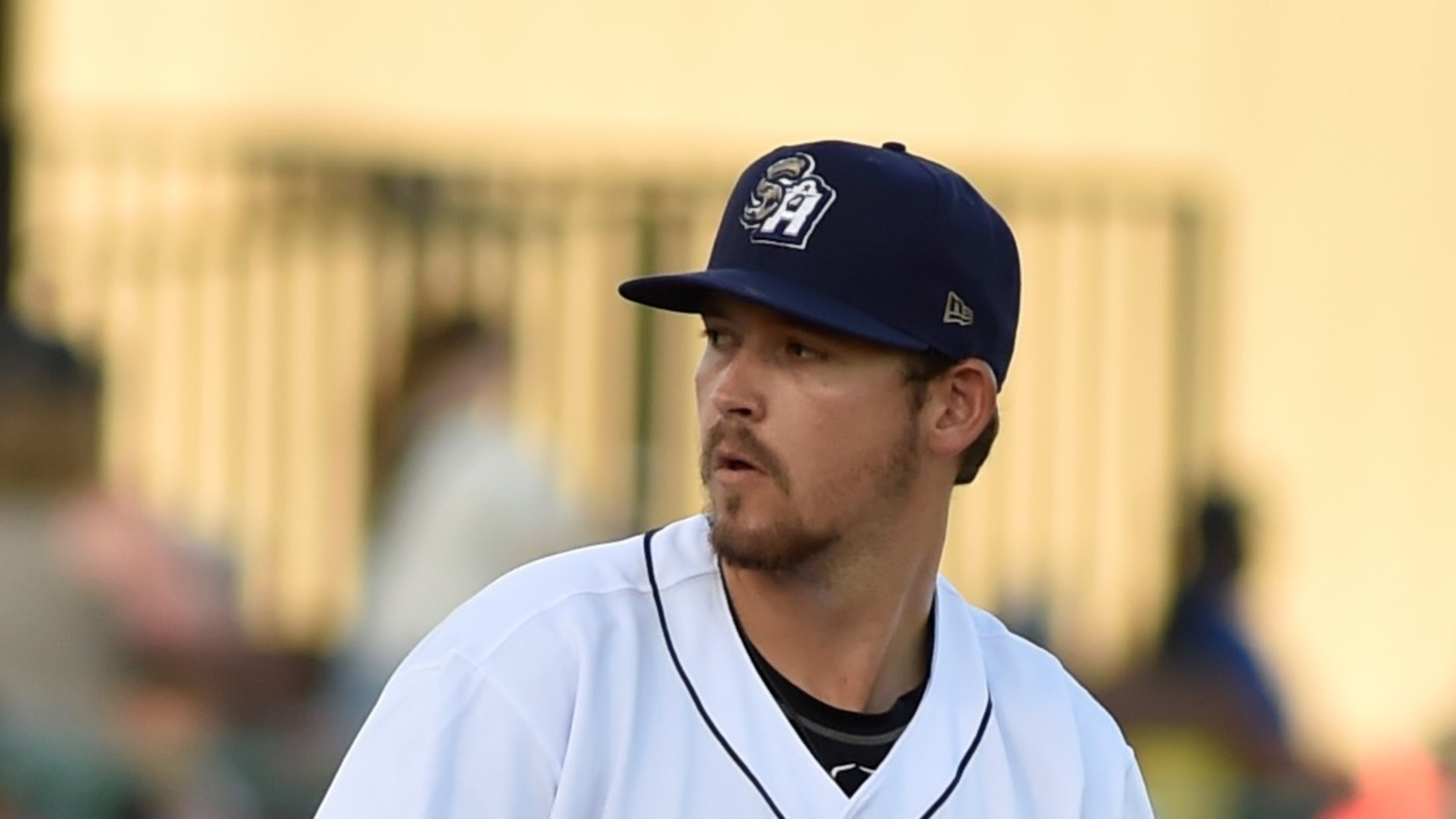 SAN ANTONIO – Kelvin Alarcon stole the show for the San Antonio Missions in his Double-A debut. His two-run double in the fifth inning provided the damage on offense. Jerry Keel contributed with a quality start during a 3-1 Missions victory Friday night. Jerry Keel was the starting pitcher for
SAN ANTONIO – Kelvin Alarcon stole the show for the San Antonio Missions in his Double-A debut. His two-run double in the fifth inning provided the damage on offense. Jerry Keel contributed with a quality start during a 3-1 Missions victory Friday night.
Jerry Keel was the starting pitcher for the San Antonio Missions Friday night. After pitching a scoreless first inning, he faced some trouble in the second inning. A walk to Sam Huff and a single from Justin Foscue put two runners on with one out. A ground out advanced Huff to third base with two outs. Keel left him stranded after recording another ground out.
The San Antonio Missions had their first scoring opportunity in the top of the fourth inning. Ethan Skender hit a one-out single to extend his on-base streak to 14 games. Eguy Rosario drew a walk to advance Skender into scoring position. Both Skender and Rosario were left stranded after Kyle Oversreet and Juan Fernandez both flew out.
The Missions put the first runs on the board in the top of the fifth inning. San Antonio plated three runs on four hits. Agustin Ruiz hit a one-out single in front of a single from Dwanya Williams-Sutton. After being called up from Fort Wayne prior to the game, Kelvin Alarcon drove in both runners with a double to right field. Esteury Ruiz reached on a fielder's choice with Alarcon being tagged out at third base. A throwing error from Tim Brennan on a pickoff attempt advanced Ruiz to second base. An RBI single from Rosario plated Ruiz. The Missions took a 3-0 lead.
The RoughRiders scored their first run of the game in the bottom of the sixth inning. Diosbel Arias drew a one-out walk against Keel. Arias advanced to second on a ground out from Blaine Crim. Huff drove in Arias with an RBI single to center field. The Missions still held a 3-1 advantage.
San Antonio had a chance to increase their lead in the top of the ninth inning. The Missions loaded the bases after walks to Williams-Sutton, Skender, and Rosario. With the bases loaded and two outs, Kyle Overstreet grounded into a fielder's choice to end the inning.
Post-Game Notes
With the win, San Antonio improves to 54-58 on the season
Eguy Rosario (#15 Padres prospect): 1-3, RBI, SB, 2 BB, 2 K
Agustin Ruiz (#27 Padres prospect): 2-4, R, K
Ethan Skender: 14-game on-base streak
The Missions continue their six-game series with the Frisco RoughRiders on Saturday, September 11th. San Diego Padres top pitching prospect, MacKenzie Gore, will make his Missions debut. Right-hander Ronny Henriquez (4-4, 4.85) is scheduled to start for Frisco. First pitch will be at 7:05 p.m.
The San Antonio Missions are the Double-A affiliate for the San Diego Padres. This is the 115th professional season for the San Antonio Missions. Tickets are on sale now at the Wolff Stadium Box Office or online at samissions.com. Season seat memberships are available now by calling 210-675-PARK (7275).
---