Missions Batters Strike Out 13 Times in Friday Night Loss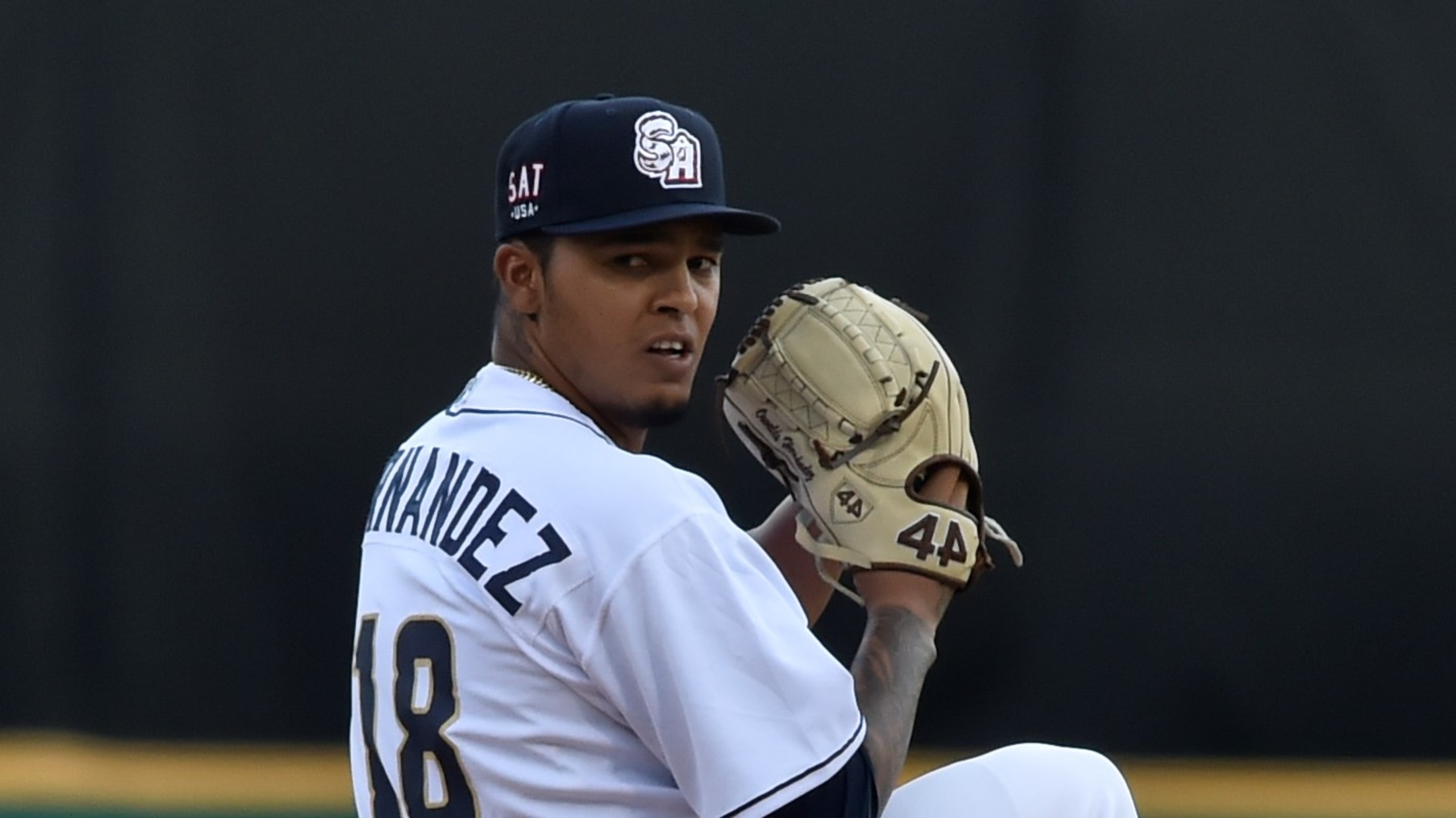 SAN ANTONIO – The San Antonio Missions offense collected three hits during their Friday night loss to Corpus Christi. Osvaldo Hernandez records his sixth loss of the season. 4-1 was the final score. After a scoreless inning, the Hooks took an early advantage in the second inning. With one out
SAN ANTONIO – The San Antonio Missions offense collected three hits during their Friday night loss to Corpus Christi. Osvaldo Hernandez records his sixth loss of the season. 4-1 was the final score.
After a scoreless inning, the Hooks took an early advantage in the second inning. With one out in the inning, Scott Manea left the yard with a solo home run. It was his eighth long ball of the season and gave the Hooks a 1-0 lead.
Corpus Christi extended their lead with a three-run third inning. Pedro Leon got it started with a one-out single. Joe Perez repeated with a single of his own. Norel Gonzalez scored Leon with a double to right field. Jake Adams added to the lead with an RBI single. Perez and Gonzalez both scored on the play. The Hooks extended their lead to 4-0.
Osvaldo Hernandez was the starting pitcher for the Missions. The southpaw recorded his sixth loss of the season. In his outing, he tied his career high with nine hits allowed.
The Missions plated their lone run in the seventh inning. Jose Azocar began the inning with a walk. Jack Suwinski hit a single. Kyle Overstreet drove in a run with a sacrifice fly.
The San Antonio Missions bullpen combined for three scoreless innings and retired all nine batters they faced. Fred Schlichtholz tossed two scoreless innings while striking out two batters. Joe Beimel pitched a scoreless inning while striking out one batter.
Post-Game Notes
· With the loss, San Antonio falls to 30-33 on the season
· Eguy Rosario (#18 Padres prospect): 0-4, 2 K
· Osvaldo Hernandez (#29 Padres prospect): L, 5.0 IP, 9 H, 4 ER, 4 K
The Missions continue their six-game series against Corpus Christi on Saturday, July 17th. Right-hander Adrian Martinez (4-3, 2.87) for the Missions. Right-hander Brandon Lawson (0-3, 3.23) is scheduled to pitch for the Hooks. First pitch will be at 7:05 p.m.
The San Antonio Missions are the Double-A affiliate for the San Diego Padres. This is the 115th professional season for the San Antonio Missions. Tickets are on sale now at the Wolff Stadium Box Office or online at samissions.com. Season seat memberships are available now by calling 210-675-PARK (7275).