Returning for a Poignant Homecoming
New Missions Trainer Serves as an Inspiration in a Military Family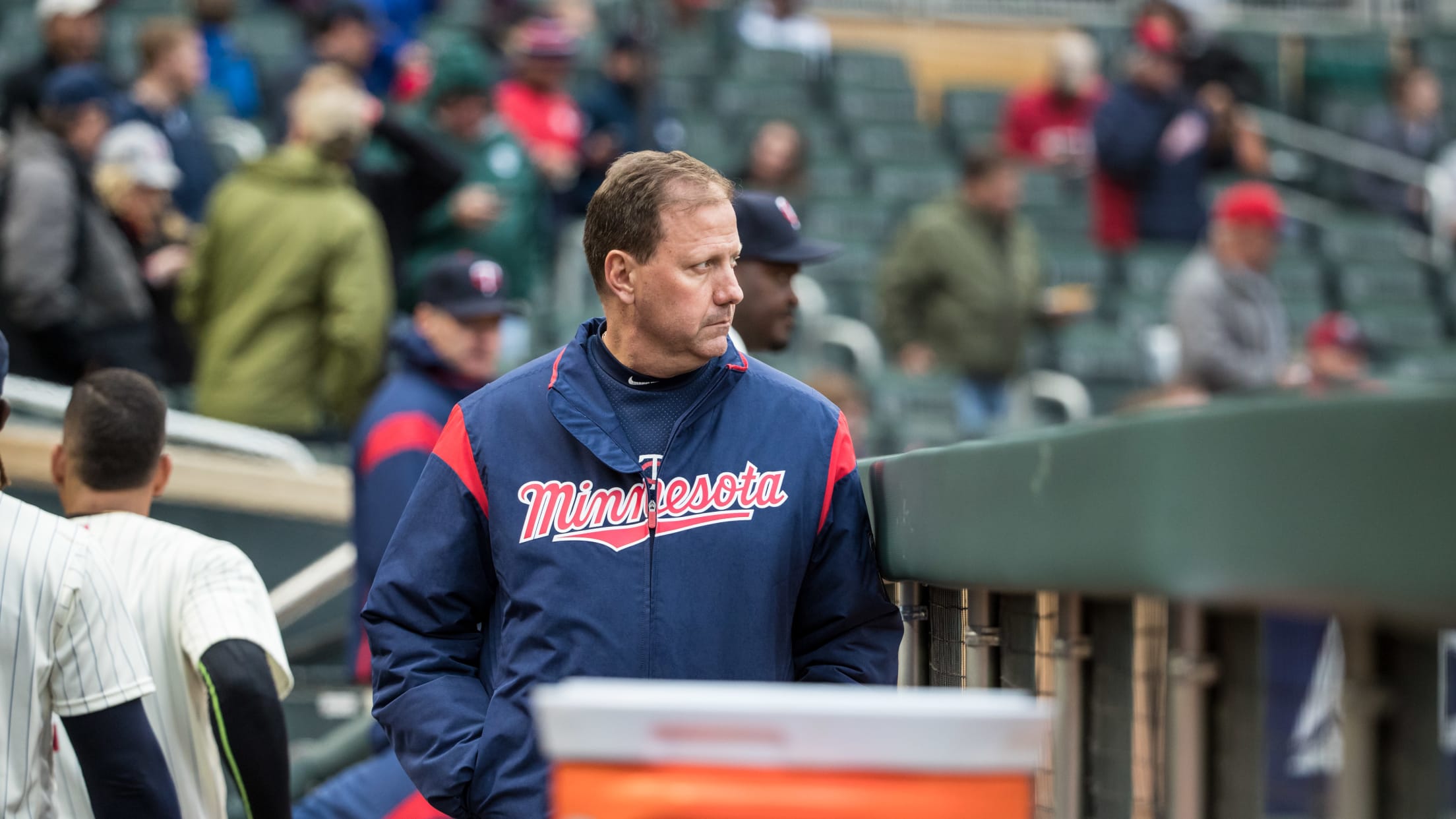 (Brace Hemmelgarn/Minnesota Twins)
Lanning Tucker's grandfather served in the U.S. military in World War II. His father did a tour of duty in Vietnam with the Army's 101st Airborne. If not for a freak injury suffered in a college physical education class, Tucker, a former Jay High School student, might have landed in the Army
Lanning Tucker's grandfather served in the U.S. military in World War II. His father did a tour of duty in Vietnam with the Army's 101st Airborne.
If not for a freak injury suffered in a college physical education class, Tucker, a former Jay High School student, might have landed in the Army himself.
All of which is why his impending baseball homecoming in "Military City" has such a poignant ring to it.
Through the years, Tucker's family has served the nation with honor.
Now, one of the family's shining civilian stars will return to professional baseball this spring to work as the athletic trainer for the San Antonio Missions.
When the Milwaukee Brewers' Triple-A affiliate opens on April 9 at home against the Oklahoma City Dodgers, Tucker will step onto the field at Wolff Stadium, just about a five-minute drive from his boyhood home.
"I can't wait for the season," said Tucker, a Jay and Texas A&M University graduate. "I also can't wait to get to Arizona for spring training."
Tucker, 54, brings a wealth of experience to the Missions' staff.
He spent 26 years in the Minnesota Twins organization, including five at the major league level, through 2017.
Most recently, Tucker worked for nearly two years as head trainer at St. Mary's University.
It's been quite a career for a kid from the West Side of San Antonio, who had to scrape by on loans and scholarship aid, to make it through college.
"We're from a big family," said Chris Rowland, Tucker's younger brother. "We're also from a very hard-working family…My parents worked very hard. But they didn't have much education. So, Lanning was the first one to graduate from college, and he had to make his own way."
Tucker speculated that his journey in life and in athletics was meant to be.
"I just think everything happens for a reason," he said. "I've always been confident. I know what I know. I'm able to adapt and overcome a lot of stuff. Like, I applied for (school at) A&M. Did all of that by myself. Didn't have really much family help.
"Because, before me, the (first) person that went to college and got a degree, prior to me, was my great uncle. Two generations. My family was, you know, military."
Even though Tucker's family discouraged him from joining the service, he tried at one point, in part because he needed the money to pay off student loans.
Working through a nine-month delayed entry program at Fort Sam Houston, he would leave the A&M campus and visit San Antonio on weekends.
But near the end of the program, he suffered a fractured rib in an A&M physical education class.
"I tried to hide it, because I was fine," Tucker said. "I ran a five-minute mile to get ready for basic training. I was like, 'I can do this.' But the second-to-last thing they did, before I left San Antonio to go to basic, was a chest X-ray. The doctor said, 'Come back in six months.' "
Tucker didn't go back. He stayed the course in College Station, working his way through school with increased scholarship aid as the trainer in charge of the track team, while also helping out with football.
A 1983 Jay graduate, he left A&M in 1987 with a bachelor of science degree in health education, with minors in psychology and athletic training.
"He's a smart guy," said Rowland, a Houston-based bank executive. "(He's) very smart, very passionate. Driven. I'm extremely proud of him. As a matter of fact, I remember being a little boy, (visiting him) up at Texas A&M. I don't think without that trip to A&M that I go to college.
"He broke the mold (in our family), if that makes sense at all. He showed that if you put your mind to it, anything is possible."
Tucker loved sports, particularly football, when he was a kid.
Rowland said he remembers games with friends in the neighborhood streets, "from light pole to light pole."
In school, Tucker played wide receiver, at both Anson Jones Middle School and on the freshman and junior varsity teams at Jay.
"I used to be called Touchdown Tucker - because I never scored a touchdown," he said, laughing at the memory. "I loved (to play), but I wasn't good."
A pivotal moment in his life came when Jay coaches asked him after his sophomore season if he'd like to join a student athletic training club.
"I was obviously devastated they didn't want me to play football anymore," Tucker said. "But it just made sense. I was like … 'You know what? I always talked about doing something with sports medicine. Something with sports. Something with medicine. It just made sense."
In his career with the Twins, Tucker said he felt "blessed" to develop relationships at all levels of the organization, including with iconic former players such as Kirby Puckett and Joe Mauer.
Last season, the Twins retired Mauer's jersey, and the former All-Star invited Tucker to come back to attend the ceremony.
Now, Tucker is set to start a new chapter of his career with the Brewers.
Even though he enjoyed his tenure at St. Mary's, he said it's exciting for him to go to work again for a baseball team, where teamwork is essential in day-to-day operations.
He heard it preached on athletic fields in San Antonio, College Station, and in any number of minor league baseball outposts over the years.
Also, he'd hear it around his home, from both of his grandparents.
"My grandmother and grandfather instilled that in me," Tucker said. "Probably (my grandfather), more than anybody, because of him being a disabled vet from World War II, and just hearing (his) stories and talking about team."
He said he's particularly excited to meet Missions manager Rick Sweet and everyone else on the staff when spring training opens in Arizona in a few weeks.
"There's a little intensity about me," Tucker said. "But the main thing is, let's get to work."