San Antonio Plates 12 Runs on 14 Hits in Tuesday Night Victory in Frisco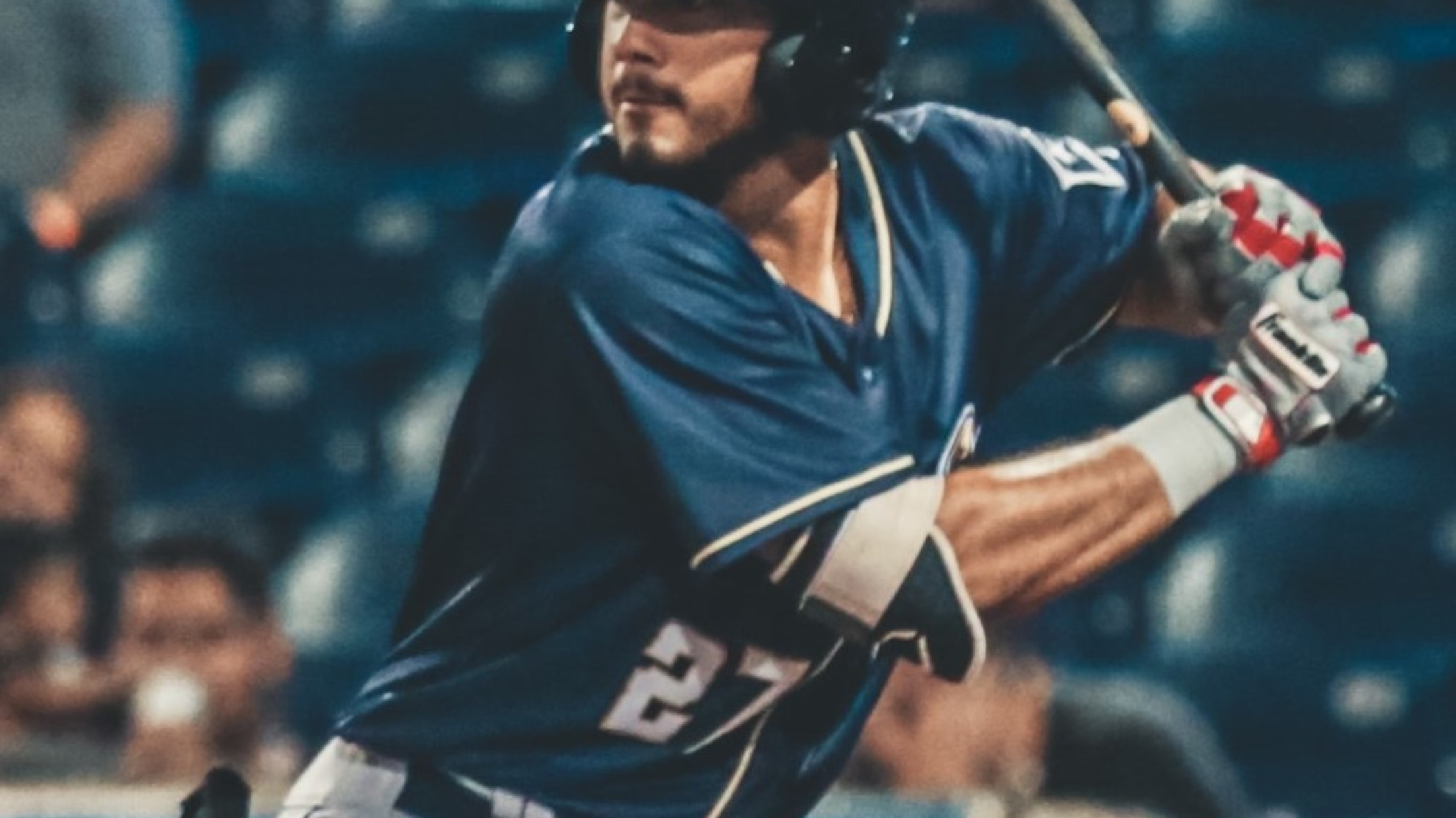 SAN ANTONIO – In a game that saw four lead changes, 19 runs, and 25 hits, the San Antonio Missions came out on top on Tuesday night against the Frisco RoughRiders. After allowing a five-run fourth inning, the Missions scored seven runs across the eighth and ninth innings to defeat
SAN ANTONIO – In a game that saw four lead changes, 19 runs, and 25 hits, the San Antonio Missions came out on top on Tuesday night against the Frisco RoughRiders. After allowing a five-run fourth inning, the Missions scored seven runs across the eighth and ninth innings to defeat Frisco 12-7.
The Frisco RoughRiders jumped out to an early lead against the Missions. Facing Missions starter Moises Lugo, Frisco scored a run in the bottom of the first inning. Bubba Thompson began the inning with a double. After a pop out and a ground out, Thompson was on third base with two outs. Davis Wendzel drove in Thompson with an RBI single to give Frisco a 1-0 lead.
The Missions responded by taking the lead in the top of the second inning. Facing Frisco's starter Cole Ragans, they scored two runs on one hit. Kyle Overstreet started the inning by reaching base with a walk. After a strikeout and a fly out, Agustin Ruiz put the Missions in front with a two-run home run. His fifth long ball of the season made it a 2-1 ballgame.
San Antonio used the long ball once again in the third inning to extend their lead. Esteury Ruiz hit a lead-off homer to make it a 3-1 ballgame. It was his ninth home run of the season. Lugo's night ended after pitching three innings. He allowed one earned run on three hits while striking out three batters.
The RoughRiders regained the lead with a crooked number in the fourth inning. Facing Brandon Komar, Frisco scored five runs on five hits. Sam Huff started the inning with a double before a walk to Justin Foscue. Jax Biggers provided the big blow of the inning with a three-run home run. Thompson hit a single with two outs to extend the inning. Josh H. Smith singled and moved Thompson to third base. Smith stole second base to place two runners in scoring position. Diosbel Arias drove in both runners with a single to left field. Frisco took a 6-3 lead.
San Antonio chipped away at the lead in top of the fifth inning. Allen Cordoba reached base via a hit by a pitch with two outs in the inning. Overstreet singled to keep the inning alive and Michael Curry walked to load the bases. Juan Fernandez drove in Cordoba and Overstreet with a two-run double to center field. It was a 6-5 Frisco lead.
Frisco added an insurance run in the bottom of the seventh inning. Facing Mason Fox, Foscue drew a lead-off walk. After a strikeout, Biggers grounded into a fielder's choice with Foscue being forced out at second base. Biggers followed that up by stealing second base. He came around to score on an RBI single from Melvin Novoa.
San Antonio fought back and regained the lead with a five-run eighth inning. Ethan Skender drove in the first run of the inning with an RBI double. Rosario drove in two runs with a single to right field. Cordoba drove in a run with an RBI single. Lastly, Overstreet drove in a run with a sacrifice fly. The five-run inning gave the Missions a 10-7 lead.
The Missions added two more runs in the top of the ninth inning. Agustin Ruiz reached base on a single and advanced to second base on a fielding error during the play. Olivier Basabe drove in Ruiz with an RBI single. Basabe advanced into scoring position by stealing second base. Skender drove in Basabe with an RBI single. The Missions held a 12-7 lead.
Post-Game Notes
With the win, San Antonio improves to 52-57 on the season
Eguy Rosario (#15 Padres prospect): 3-6, 2 RBI, R, SB, K
Agustin Ruiz (#27 Padres prospect): 2-5, HR, 2 RBI, 2 R
Missions batters: 6-for-10 with runners in scoring position
Ethan Skender: 11-game on-base streak
The Missions continue their six-game series with the Frisco RoughRiders on Wednesday, September 8th. Left-hander Osvaldo Hernandez (4-8, 4.99) is scheduled to start for the Missions. Left-hander Cody Bradford (2-0, 1.69) is scheduled to start for Frisco. First pitch will be at 7:05 p.m.
The San Antonio Missions are the Double-A affiliate for the San Diego Padres. This is the 115th professional season for the San Antonio Missions. Tickets are on sale now at the Wolff Stadium Box Office or online at samissions.com. Season seat memberships are available now by calling 210-675-PARK (7275).
---