San Antonio Wins Second Straight in Springfield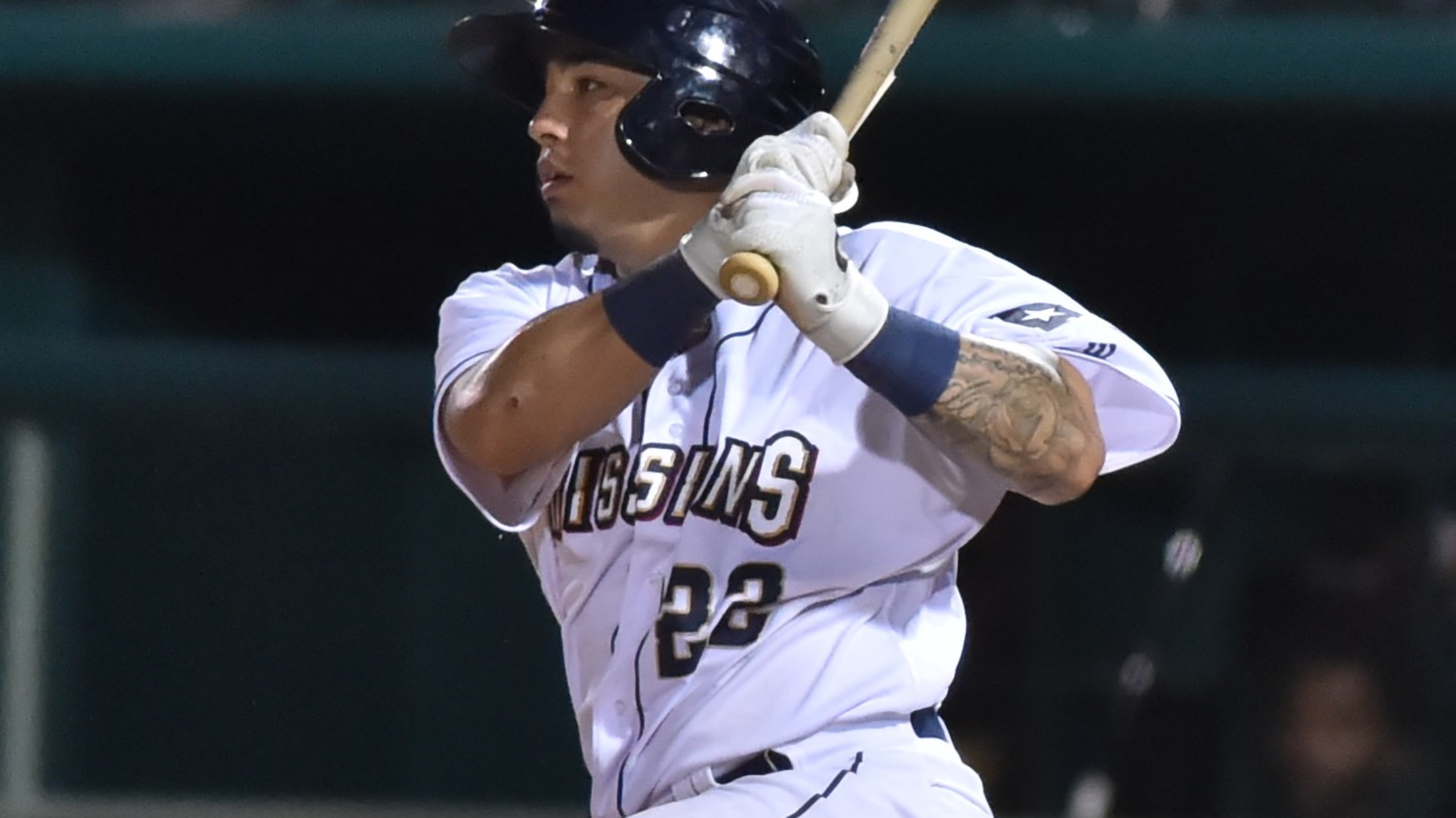 SAN ANTONIO* – The San Antonio Missions took advantage of stellar pitching and timely hitting on their way to a 9-1 victory Thursday night. The Missions found themselves trailing early in the ballgame. The Cardinals scored in the bottom of the second inning on a solo home run from
** SAN ANTONIO** – The San Antonio Missions took advantage of stellar pitching and timely hitting on their way to a 9-1 victory Thursday night.
The Missions found themselves trailing early in the ballgame. The Cardinals scored in the bottom of the second inning on a solo home run from Luken Baker. It was his fourth long ball of the season.
San Antonio proceeded to score nine unanswered runs from the fourth to ninth innings.
In the top of the fourth inning, Taylor Kohlwey drove in Esteury Ruiz with an RBI single. In the top of the fifth inning, Chris Givin drove in Michael Curry with an RBI double.
The Missions added three more runs in the top of the sixth inning. Jack Suwinski got it started with a two-run single which scored Kohlwey and CJ Abrams. Lastly, Juan Fernandez scored Suwinski with an RBI single.
The Missions added an insurance run in the top of the seventh inning. With runners on the corners and one out, Kyle Overstreet was robbed of a base hit by a diving catch from leftfielder David Vinsky. Ruiz was able to tag up and score on the play.
San Antonio extended their lead to eight runs with a three-run ninth inning. With Curry on third base, and Givin on second, a wild pitch allowed Curry to score. Abrams drove in a Givin with a sacrifice fly. Lastly, Eguy Rosario drove in a run with an RBI double. The Missions had a 9-1 lead.
The starting pitcher for San Antonio was Adrian Martinez and he held the Springfield offense in check all night long. Martinez collected his first win of the season after pitching six innings, allowing one earned run on four hits, and striking out six batters.
Post-Game Notes
· With the win, San Antonio improves to 13-14 on the season
· CJ Abrams (#2 Padres prospect, #8 MLB prospect): 1-3, R, RBI, SB, K
· Eguy Rosario (#17 Padres prospect): 1-5, 2B, RBI, 3 K
· Esteury Ruiz (#30 Padres prospect): 2-4, 3 R, BB, K
The Missions continue their six-game series at Springfield on Friday, June 4th. First pitch is set for 7:05 p.m. Right-hander Caleb Boushley (1-2, 4.43) will pitch for the Missions against right-hander Kyle Leahy (0-4, 15.98) for Springfield.
The San Antonio Missions are the Double-A affiliate for the San Diego Padres. This is the 119th professional season for the San Antonio Missions. Tickets are on sale now at the Wolff Stadium Box Office or online at samissions.com. Season seat memberships are available now by calling 210-675-PARK (7275).