Pinstripe Pals: Little League program returns in 2020
Applications are due by February 21, 2020, for $1,000 sponsorship packages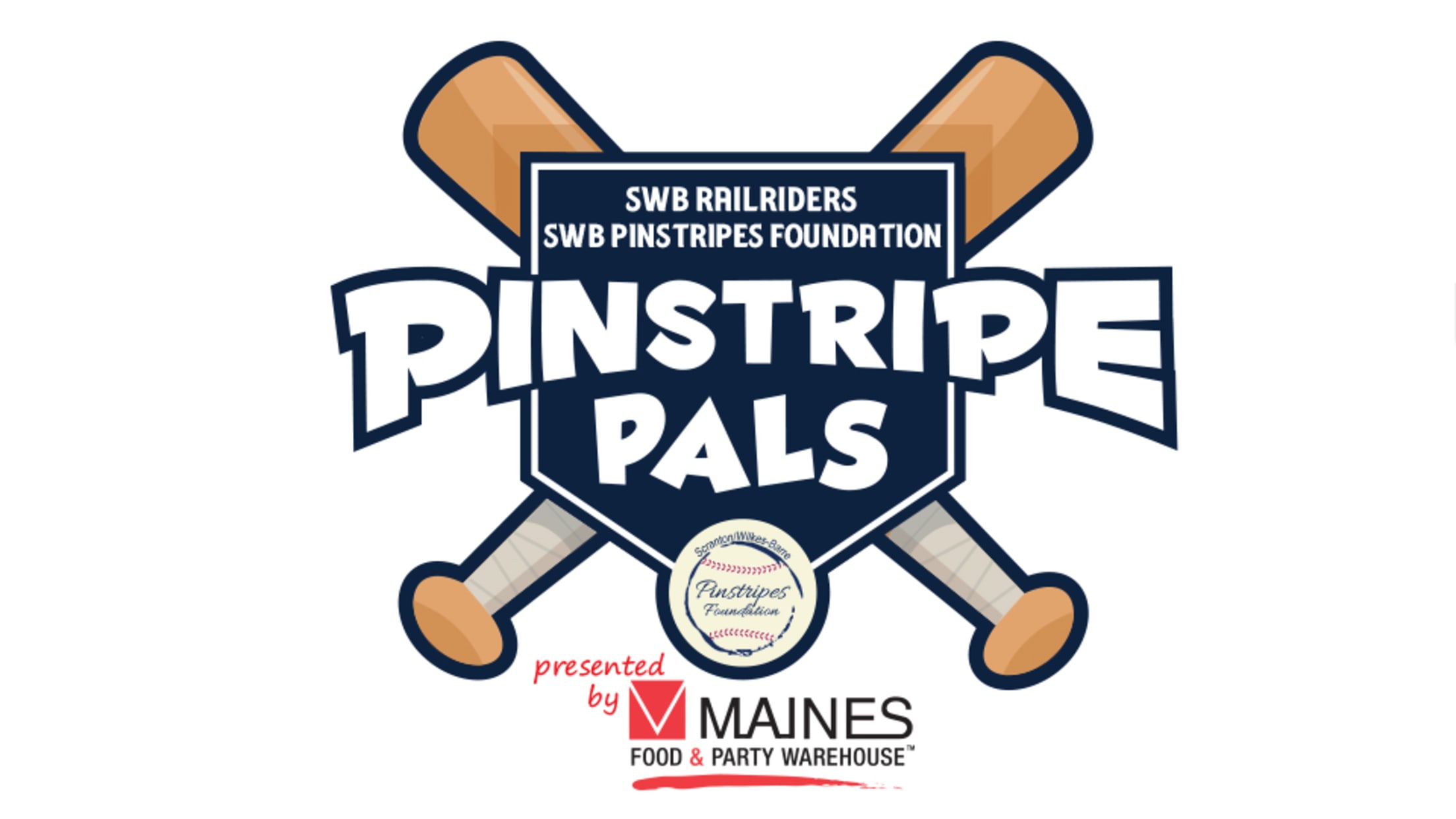 MOOSIC, PA (December 20, 2019) - The Scranton/Wilkes-Barre RailRiders, in partnership with Maines Food and Party Warehouse, will once again offering the Pinstripe Pals program, supporting area youth softball and baseball leagues. Applications are being accepted now and 10 youth leagues will be chosen to receive a sponsorship from The
MOOSIC, PA (December 20, 2019) - The Scranton/Wilkes-Barre RailRiders, in partnership with Maines Food and Party Warehouse, will once again offering the Pinstripe Pals program, supporting area youth softball and baseball leagues. Applications are being accepted now and 10 youth leagues will be chosen to receive a sponsorship from The SWB Pinstripes Foundation and a gift card from Maines.
Pinstripe Pals heads for year six in 2020. Each of the ten leagues selected will receive a $500 sponsorship to help pay for costly supplies, such as uniforms and equipment, as well as a $500 gift card to Maines Food and Party Warehouse, which can be used to help teams pay for items for concessions, thus raising more money for their respective league.
Click here to print the application.
Each league selected will have the opportunity to participate in a pre-game parade at PNC Field before a RailRiders home game and the opportunity for RailRiders assistance with league fundraising. Selected leagues will have a photo of their choice placed in the GuideRail game day program on your league's night and one of the teams in each league will serve as the "Field of Dreams" club on that night and take the field with our players.
League representatives are encouraged to fill out the Pinstripe Pals application form and submit a 500 word essay describing why their league should be chosen. The deadline to apply is Friday, February 21, 2020.
Completed applications can be emailed to Jordan Maydole at [email protected], faxed to 570-963-6564 or mailed to:
SWB RailRiders
Attn: Pinstripe Pals
235 Montage Mountain Rd.
Moosic, PA 18507

For more information on the Pinstripe Pals program, presented by Maines Food and Party Warehouse, please contact Jordan Maydole or Robby Judge at 570-969-2255. The 2020 season opens on April 9 at PNC Field against the Buffalo Bisons.