MiLB Named League With Top Game Experience
SportsBusiness Journal/SportBusiness Daily gives high marks to MiLB in recent reader survey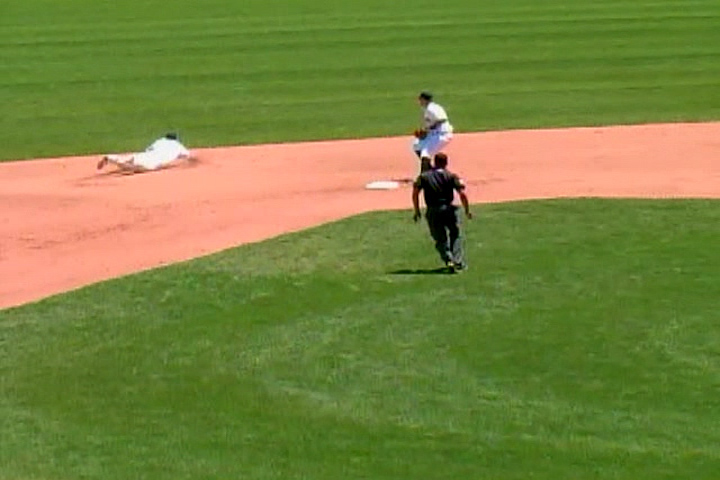 By Colorado Springs Sky Sox | December 2, 2016 2:17 PM ET
Minor League Baseball was recently named "league with the most family-friendly game/event experience" in the 12th annual SportsBusiness Journal/SportsBusiness Daily (SBJ/SBD) Reader Survey. The online surveys were conducted from Oct. 17 to Nov. 4, 2016, with more than 1,000 SBJ/SBD subscribers having participated. This is the second consecutive year where Minor League Baseball was voted first in this category. Additionally, Minor League Baseball and Major League Baseball combined accounted for more than 50 percent of the vote.
"We recognize that families have many entertainment options from which to choose, and they continue to come to Minor League Baseball ballparks to make memories," said Minor League Baseball's Chief Marketing & Commercial Officer David Wright. "Their tremendous support has helped us remain a leader in sport and entertainment."
The survey consisted of four main sections: State of the Industry, Teams and Leagues, Media, Marketing and Sponsorship and the Best of the Rest, with each section containing questions pertaining to the topic with varying levels of participation. In the Teams and Leagues section, nearly one third of participants voted Minor League Baseball as the "league with the most family-friendly game/event experience." Major League Baseball (MLB), the National Basketball Association (NBA) and Major League Soccer (MLS) rounded out the list of prominent properties highlighted in the survey. "Minor League Baseball teams work tirelessly year-round to provide unique memorable experiences for fans across the country," added Wright.
"The Sky Sox organization has always prided itself on providing the best and most affordable family-friendly entertainment in Colorado Springs and as a proud member of Minor League Baseball, we're excited to be a part of a great community of teams providing these services for fans across the nation," said President and General Manager Tony Ensor. "We take great pride in developing new and exciting family-friendly promotional schedules each year and are looking forward to celebrating our 30th season in Colorado Springs in 2017 with our most innovative and exciting promotions yet!"
In July 2016, Minor League Baseball announced that it remained the industry leader in entertainment value, with the average cost for a family of four to attend a game being only $64.97. The price included parking, two adult tickets, two child tickets, four hot dogs, two sodas and two beers. Over the past five seasons, this average price has only increased by $3.74.
The 30th season of Sky Sox Baseball begins April 6, 2017. For information about the Sky Sox and the 2017 season at Security Service Field, please call (719) 597-1449 or email info@skysox.com. Get the latest Sky Sox news online at www.skysox.com, like us on Facebook or follow the team on Twitter at @skysox.
This story was not subject to the approval of the National Association of Professional Baseball Leagues or its clubs.
View More