Sky Sox Announce 2017 Schedule & Game Times
Sky Sox begin 30th Season on April 6 at Security Service Field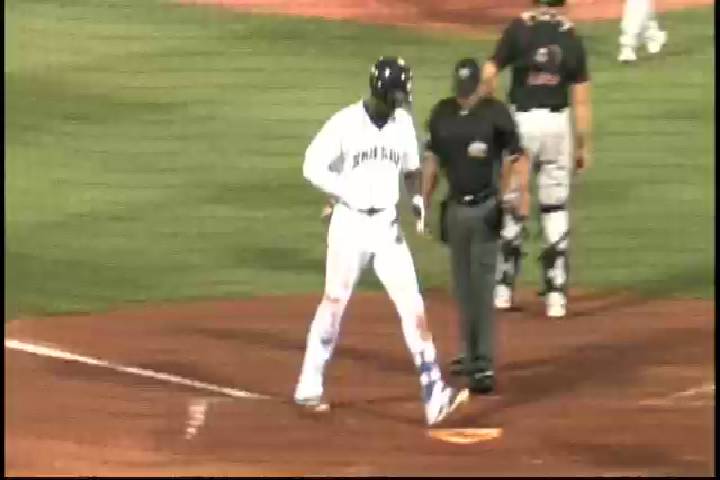 By Nick Dobreff / Colorado Springs Sky Sox | August 26, 2016 5:43 PM ET
With the release of their 2017 Pacific Coast League schedule, the Sky Sox organization looks forward to celebrating their 30th season in Colorado Springs.
Click here for a printable version of the 2017 Sky Sox schedule.
The majority of Monday through Thursday games at Security Service Field will begin at 6:40pm in 2017. As in years past, Friday games at Security Service Field will begin at 7:00pm, Saturday games will start at 6:00pm while first pitch for Sunday Sky Sox games will be at 1:30pm.
Fans will have their first opportunity to see the 2017 Sky Sox during a season-opening four-game homestand starting April 6 at Security Service Field with a 6:40pm first pitch against the Omaha Storm Chasers, Triple-A Affiliate of the Kansas City Royals.
Returning in 2017 will be a host of weekly promotions including fan favorites like Friday Night Fireworks, 50¢ hot dogs on 11 Sundays, 10 $2.00 Tuesdays, and 10 Thirsty Thursdays featuring $3 microbrews. Combined with the addition of several nights of fantastic national entertainers and fun giveaways throughout the season, Sky Sox baseball continues to be the best and most affordable family entertainment in the Front Range region.
The 2017 season will also feature many popular and exciting specialty promotional nights and will be anchored by 14 fantastic fireworks shows including the spectacular Independence Day show on July 4 and the seventh annual Skyfest Spectacular, the largest fireworks show of the season, on Saturday, September 2.
All the exciting on-field action with the top Brewers prospects will be matched off the field by another year of exciting promotions. The 2017 season will once again feature three theme nights with character appearances and a spectacular postgame fireworks show. Past themes have included Star Wars, Star Trek, X-Men, Batman, Avengers and Harry Potter. A full promotional calendar with featured giveaways and entertainment will be released on February 28, 2017.
All 2017 ticket packages will be available for purchase starting on Labor Day Monday, September 5 starting at just $70. Fans can find ticket and promotional information by visiting www.skysox.com. A printable version of the full 2017 Sky Sox schedule can be found under the 'Schedule' menu online on the team website.
In addition, the Sky Sox have announced their off-season schedule of events and announcements. Those dates are as follows:
December 4-8: Baseball Winter Meetings
February 21: 2017 Daily Promotions Announced
February 28: Full Promotional Schedule Released
March 4: National Anthem Auditions
March 11: Sky Sox Job Fair
March 20: Single Game Tickets On-Sale Online
March 27: 2017 Single Game Tickets On-Sale
April 4: Meet the Sky Sox Luncheon
The 30th season of Sky Sox Baseball begins April 6, 2017. For information about the Sky Sox and the 2017 season at Security Service Field, please call (719) 597-1449 or email info@skysox.com. Get the latest Sky Sox news online at www.skysox.com, like us on Facebook or follow the team on Twitter at @skysox.
This story was not subject to the approval of the National Association of Professional Baseball Leagues or its clubs.
View More