Sky Sox Unveil 2017 Promotional Schedule
Fans will have the chance to enjoy fireworks, theme nights and more during the 2017 season at Security Service Field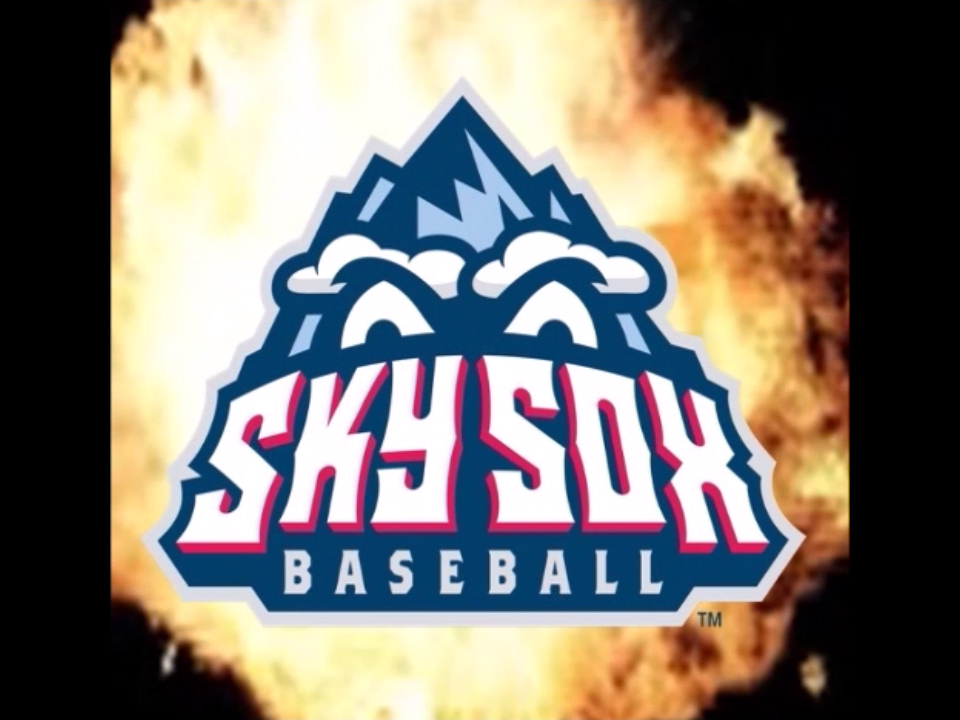 By Nick Dobreff / Colorado Springs Sky Sox | March 8, 2017 11:28 AM ET
The Colorado Springs Sky Sox have announced their entire Promotions and Special Events Calendar for the 2017 season. The schedule is filled with a number of new giveaways and additional theme nights, along with the return of many fan favorites. The 2017 Promotional and Special Events schedule kicks off Opening Weekend and continues with a promotion at every one of the team's 70 home games.
The full 2017 Promotional Schedule can be found here. Highlights of the schedule include:
April 6-9: 2017 Magnet Schedule (Heat Depot)
April 7: Baseball Theme Song Fireworks (Gray Line Tours)
April 23: Team Poster Giveaway (Security Service Federal Credit Union)
May 6: Team Cap Giveaway (CenturyLink)
May 7: Kids Replica Jersey Giveaway for Children 12 and Under (US Forest Service)
May 12 Air Force Appreciation Night & Fireworks Show (USAA)
May 13: Ft. Carson Appreciation Night & Fireworks Show (USAA)
May 14: Mother's Day Paint the Park Pink w/ Jersey Auction (Susan G Komen & Great Clips)
May 26: Military/Patriotic Themed Fireworks & Heroes Classic celebration
June 9: Home Runs for Mental Health w/ Disney Themed Fireworks (AspenPointe, Peak View Behavioral Health, Cedar Springs Hospital)
June 10: Pirates and Princesses Night and Fireworks Show
June 17: STAR WARS™ Night and Fireworks Show (Phil Long)
June 18: Sky Sox Kids Fielder's Glove (The Navigators)
July 4: Independence Day Celebration, miniature American Flag giveaway and Fireworks Show (Coors & Midas)
July 14: Charlie Brown 50th Anniversary Bobblehead giveaway and Charlie Brown Themed Fireworks (Divine Roofing)
July 15: Used Car Giveaway Night with 9+ cars (Security Service Federal Credit Union)
July 16: Sky Sox 30th Anniversary Bobblehead Giveaway
July 21: Christmas in July Themed Fireworks (Small Town Brewery)
July 22: Pixar Theme Night and Special Fireworks (UC Health)
July 23: Microbrewers T-Shirt Giveaway (Safeway)
July 28: Fans Choice Themed Fireworks via social media poll (Honest Accurate)
August 11: XBOX Giveaway with 9+ Consoles & Netflix TV Show Theme Fireworks (Pepsi)
August 12: Harry Potter Themed Fireworks (Kaiser Permanente)
August 13: Sky Sox 30th Anniversary Bobblehead Giveaway
August 19: PlayStation Giveaway with 9+ Consoles and Taylor Swift/Justin Bieber Themed Fireworks (AAFCU)
September 1: Country Music Themed Fireworks (Help Autism Center)
September 2: SKYFEST 2017: Justice League Theme with Fireworks (CenturyLink)
September 4: Shirt Off Our Back Night with 10+ Jerseys auctioned off (Security Service Federal Credit Union
New for 2017 will be Community Mondays where Sky Sox fans can visit any local Arc Thrift Store location throughout the season and receive a complementary voucher to a Monday night game. Popular day-of-the-week promotions will also return including nine $2 Tuesdays featuring $2 parking, tickets and draft beer, nine Thirsty Thursdays featuring $3 draft beer and eleven 50¢ hot dog Sundays.
Single game tickets will be available exclusively at SkySox.com on March 13th, allowing fans to reserve their seats in advance of the season's biggest games. Box seats are $15 and Reserved Seats are $12. Season ticket packages start as low as $70 and include many of the best promotions of the summer. Phone orders and in person box office orders will be available on March 27th.
The 30th season of Sky Sox Baseball begins April 6, 2017. For information about the Sky Sox and the 2017 season at Security Service Field, please call (719) 597-1449 or email info@skysox.com. Get the latest Sky Sox news on Facebook or follow the team on Twitter at @skysox.
This story was not subject to the approval of the National Association of Professional Baseball Leagues or its clubs.
View More