Patriots Looking For Public Address Announcer For Games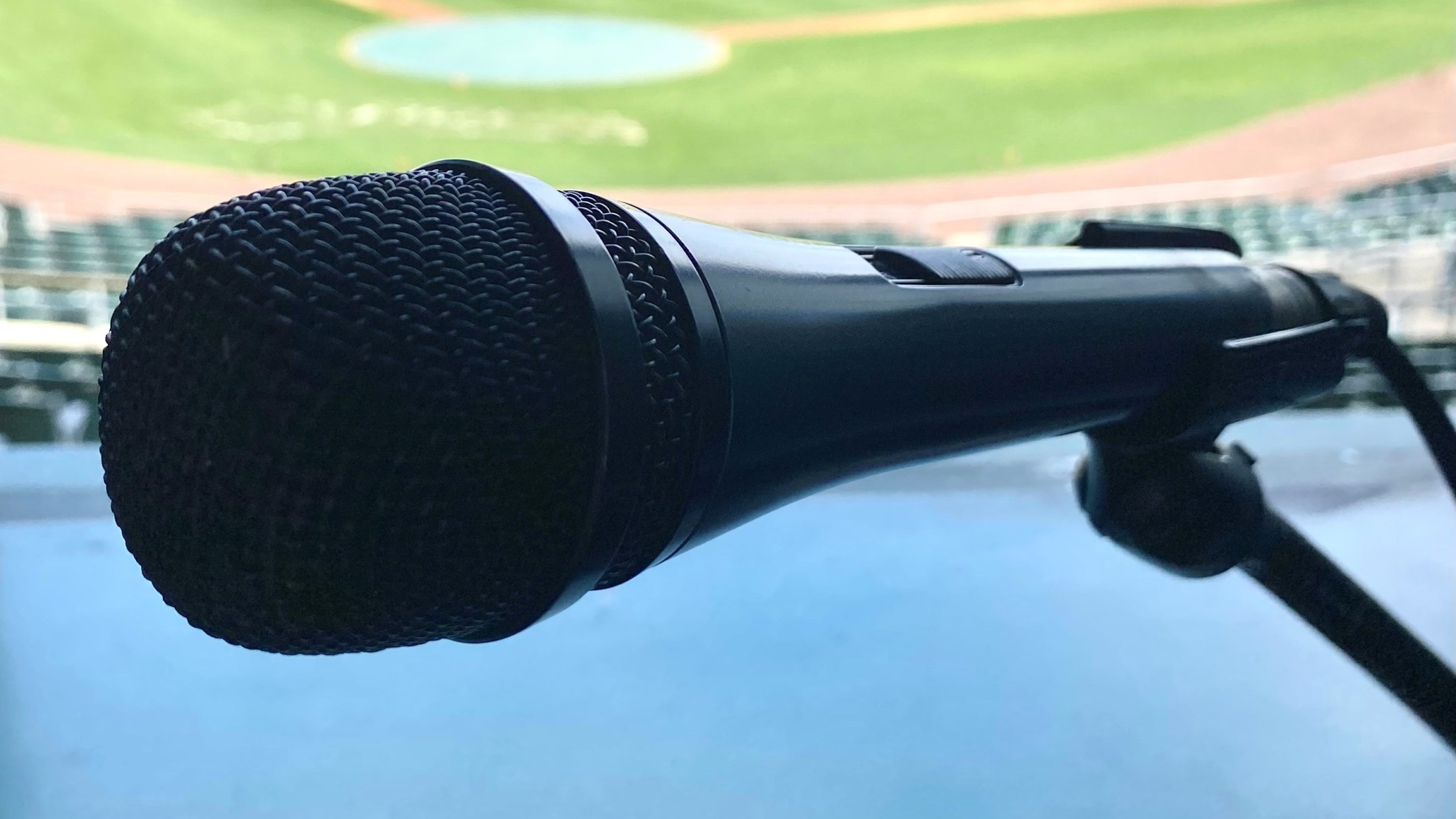 Bridgewater, New Jersey – The Somerset Patriots, the New York Yankees Double-A affiliate, are searching for a primary Public Address Announcer for games at TD Bank Ballpark. A strong voice that may sound "made for PA Announcing" will not be the sole determining factor in the decision. Equally important will
Bridgewater, New Jersey – The Somerset Patriots, the New York Yankees Double-A affiliate, are searching for a primary Public Address Announcer for games at TD Bank Ballpark.
A strong voice that may sound "made for PA Announcing" will not be the sole determining factor in the decision. Equally important will be characteristics such as enthusiasm, energy, and sense of timing. A potential PA Announcer's consistent availability will also be a major factor in this selection.
The process with take place in three stages. The Patriots will accept open submissions BY CLICKING HERE!
Candidates will be required to send the requested reads, videos, and examples of their work during their submissions. After narrowing down the applications, the team will have call back interviews in person with the selected individuals. Then the finalists will have more in-depth announcing auditions to determine the right fit for the ballpark.
This application process is the only way for interested individuals to submit their candidacy for the position. The deadline for submissions is Sunday, October 24, 2021. Chosen candidates for the next steps will be contacted within the first two weeks of November.
For more than two decades, Paul Spychala served as the @SOMPatriots' PA voice -- in fact, he's the only one Somerset fans know. @bensbiz caught up with the energetic announcer as he moves on from "the best job in the state of New Jersey."

🎙️ https://t.co/cRiPUoBa8U pic.twitter.com/fmfJpyEfLJ

— Minor League Baseball (@MiLB) September 24, 2021
For just the second time in Patriots' 23-year franchise history, the team is searching for a primary Public Address Announcer for the 2022 season and beyond. Since 1999, Paul Spychala has been the voice of TD Bank Ballpark and nearly all Patriots games through this 2021 inaugural season as the Yankees Double A affiliate. His retirement brings on a new era in PA Announcing at the ballpark.
"The PA Announcer is such an important part of the entertainment at the ballpark," said Patriots President/General Manager Patrick McVerry. "We were fortunate to have such an amazing talent like Paul as part of the fan experience and our family for over 20 years. While he will be missed, we are excited to see how this process plays out and who will fill his shoes moving forward."
About the Somerset Patriots
The Somerset Patriots are the New York Yankees Double-A Affiliate and develop today's top minor league talent into the pinstriped superstars of tomorrow for MLB's winningest team. The Patriots compete in the Double-A Northeast League and play their home games at TD Bank Ballpark in Bridgewater, NJ, where fans of all ages and levels of baseball fandom get to enjoy the unique experience that is minor league baseball.
To learn more, visit: _www.somersetpatriots.com_.