Not just passing through: Tourists endure
Asheville's unique nickname dates back more than a century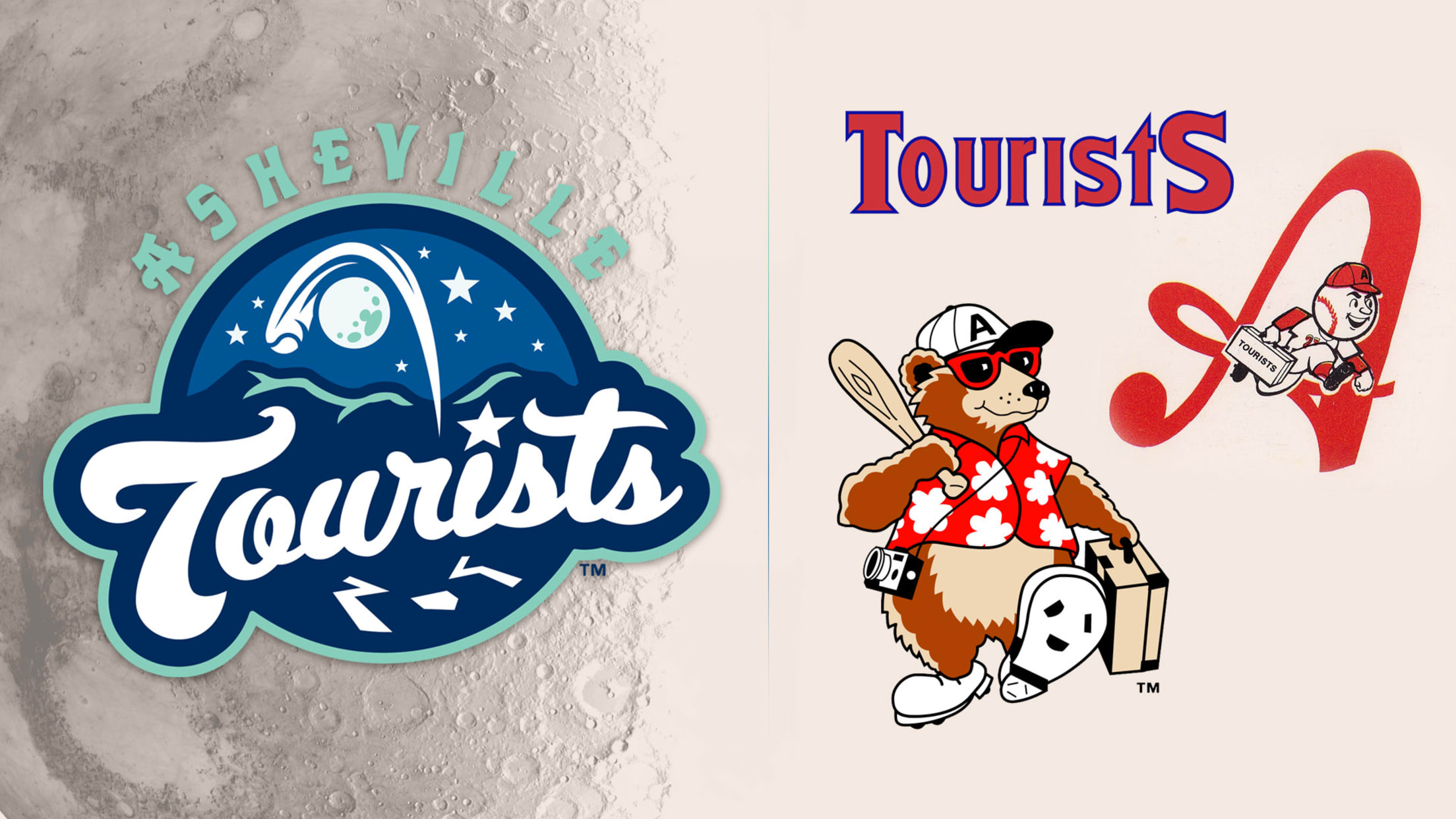 With so much focus year after year on the newest and wildest rebranding projects in Minor League Baseball, MiLB.com takes a look at the flip side. This spring and summer, we will be profiling teams with some of the longest continually used nicknames in each league. Next up: the South
A puzzling development in Charleston
RiverDogs go down and across for Crossword Night promotion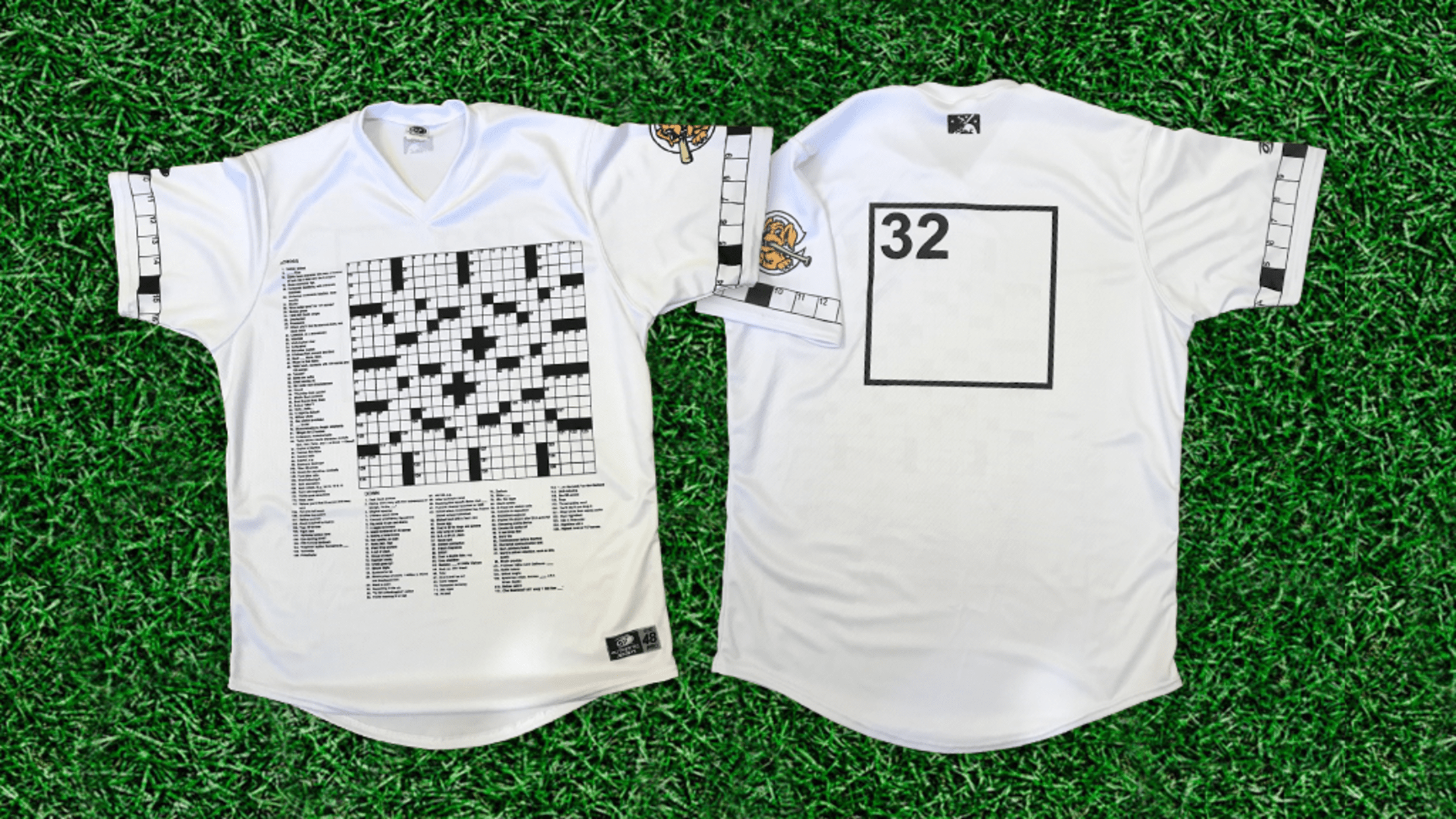 When it comes to what the Charleston RiverDogs have planned for April 26, you'll have to fill in the blanks. That Sunday, a 5:05 p.m. ET contest against the Augusta GreenJackets, will be Crossword Puzzle Night at the RiverDogs' home of Joseph P. Riley Jr. Ballpark. The Class A New York
Legends to become Royals with cheese
Kansas City affiliate unveils spreadable beer-based identity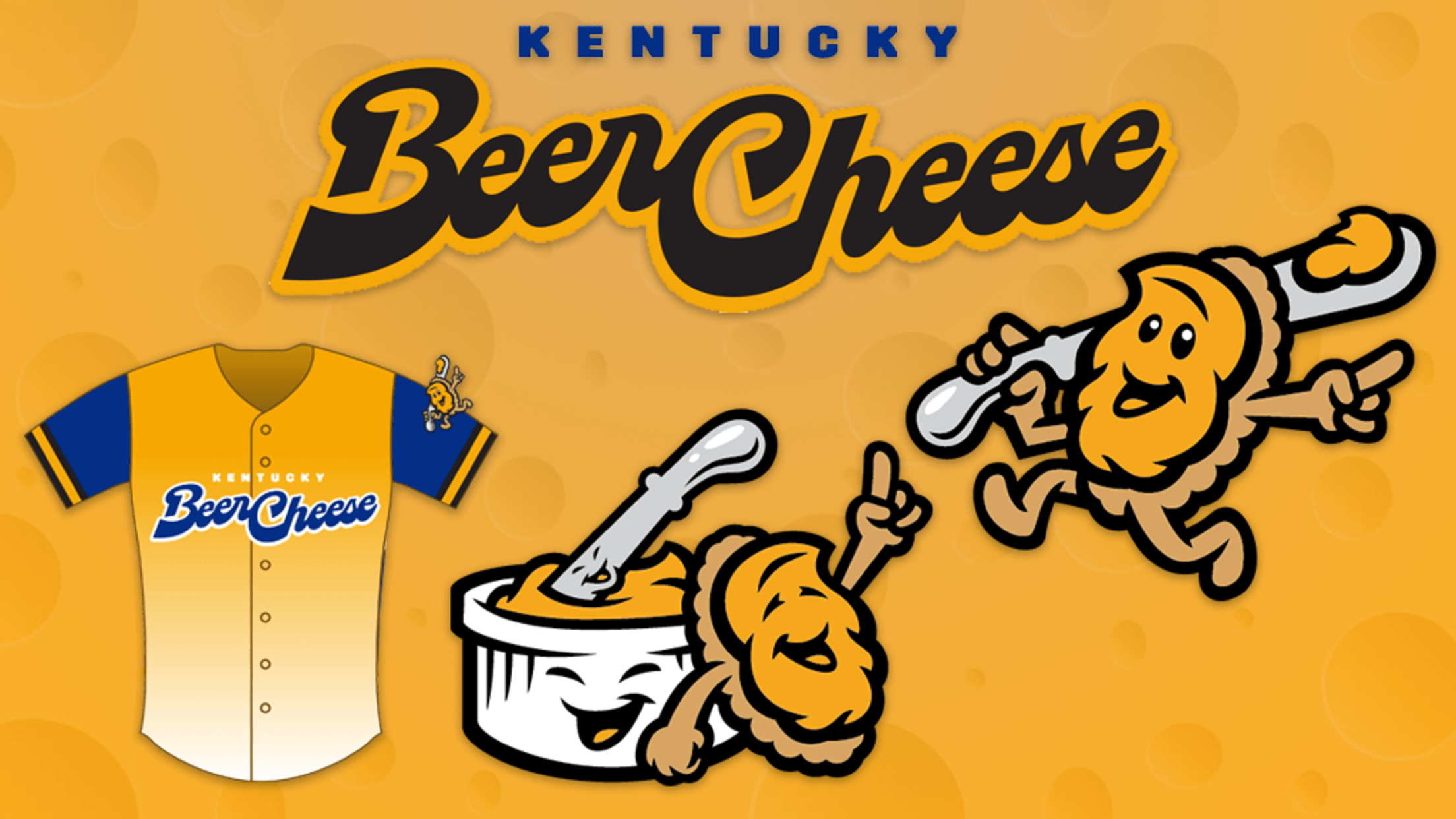 Start spreading the booze. On Wednesday, the Lexington Legends revealed their first-ever alternate food identity. From Aug. 13-15, the Class A Kansas City Royals affiliate will suit up as the Kentucky Beer Cheese at their home of Whitaker Bank Ballpark.
Delmarva named MiLB Team of Year for 2019
Rodriguez, Fenter helped lift Shorebirds to 90 Sally League wins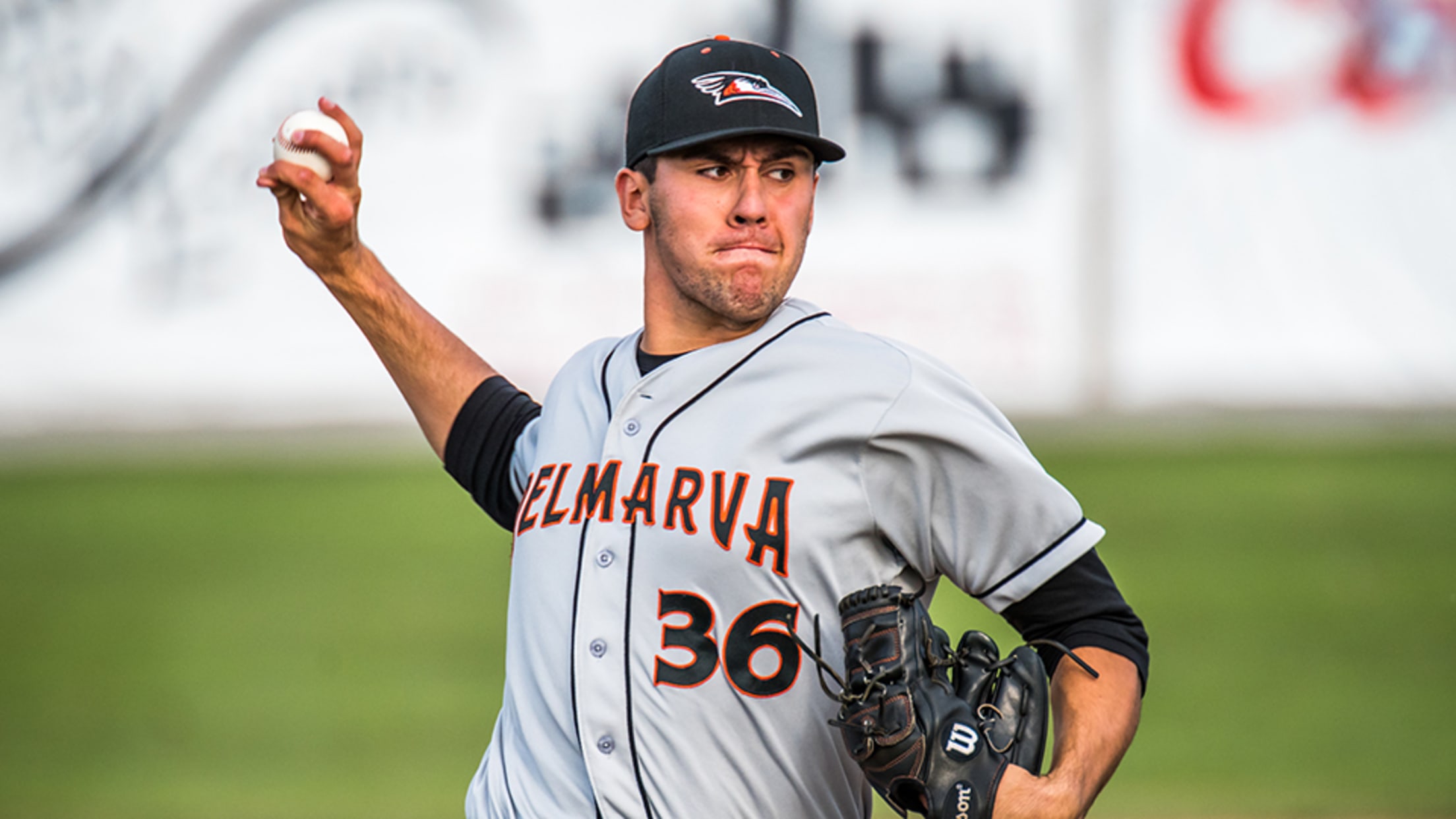 As the year winds down, the MiLB.com staff is looking back at the best teams, farm system, games and individual performances from a memorable 2019 Minor League season. For the first installment of the series, we've combed through every domestic level of the Minors to select the top 10 teams
It's lit: Kannapolis becomes Cannon Ballers
Sally League team launches new name ahead of ballpark move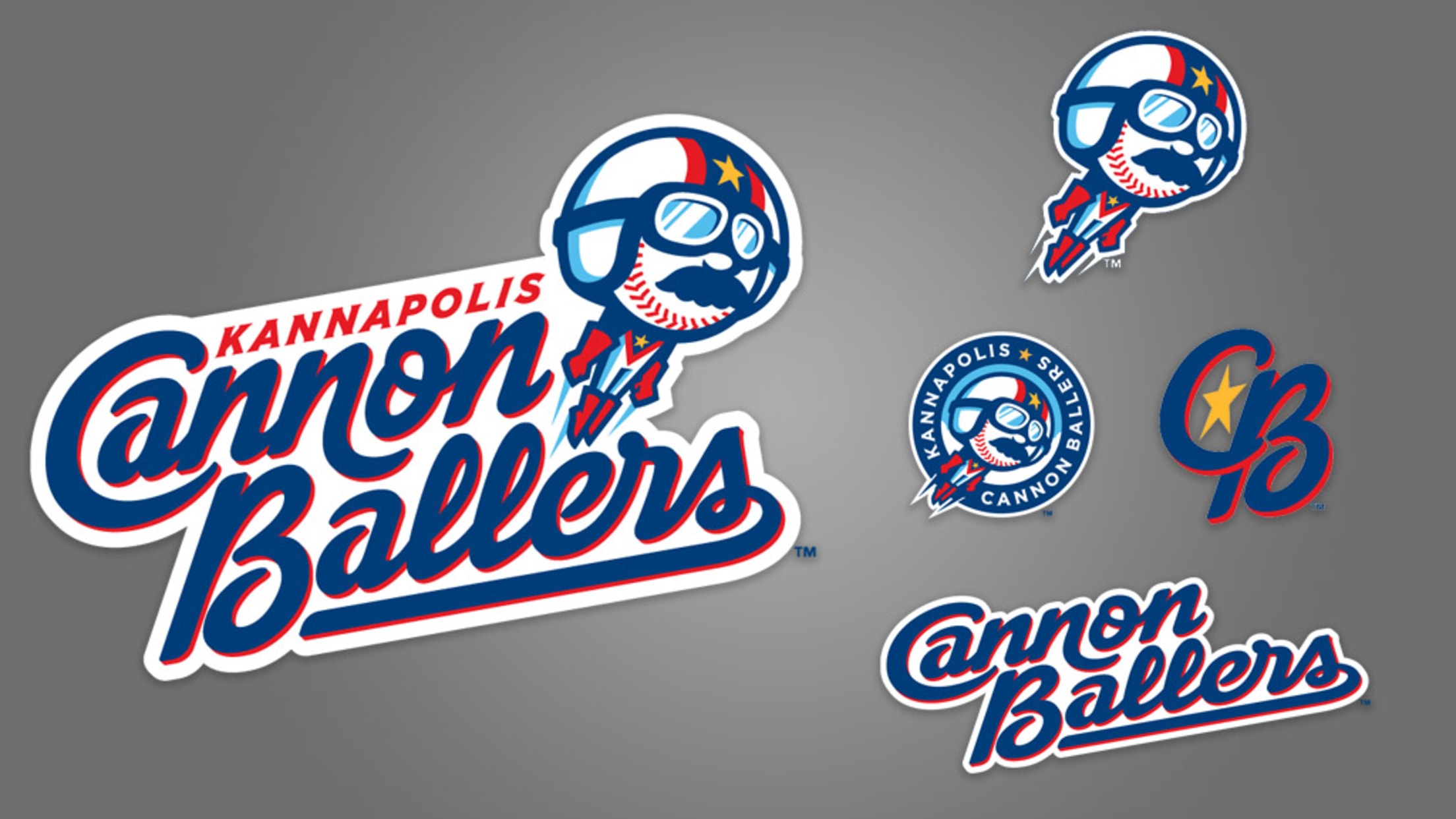 The Kannapolis Cannon Ballers have burst on to the scene. The Class A affiliate of the Chicago White Sox was previously known as the Intimidators. The fuse was lit for a franchise overhaul in February, when the long-running South Atlantic League franchise announced it would change its name in advance of
Orioles honor Mountcastle, Rodriguez
Top prospects named Minor League Player, Co-Pitcher of Year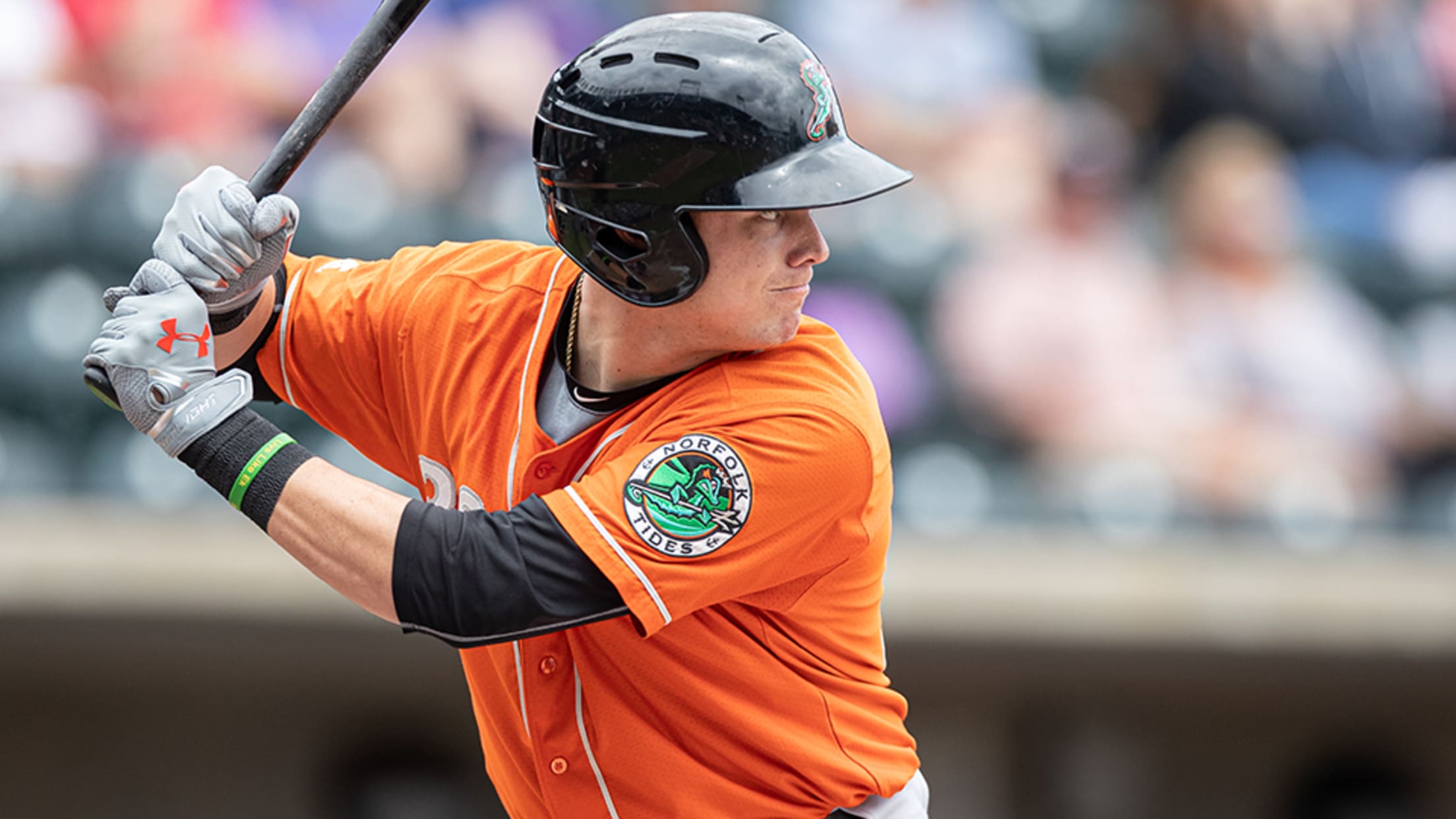 Ryan Mountcastle picked up another award on Saturday.Less than a month after he was named International League MVP, MLB.com's No. 65 overall prospect was honored by the Orioles as the Brooks Robinson Minor League Player of the Year.
Legends walk off with another SAL title
On Friday the 13th, Rohlman wins it with two-run shot in 13th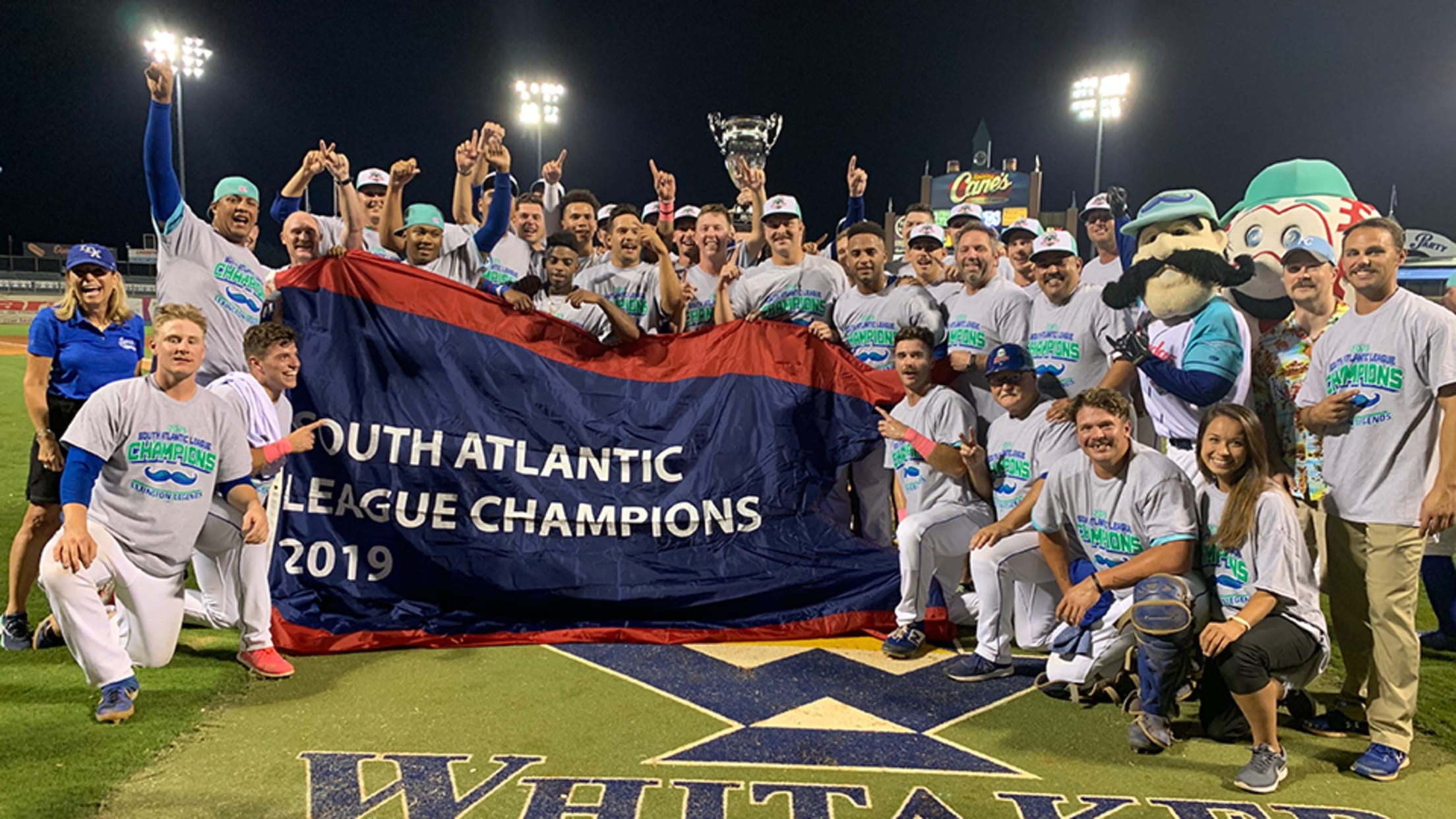 The 13th inning on Friday the 13th is when Lexington became legendary. Reed Rohlman walloped a two-run, walk-off homer as the Legends won their second straight South Atlantic League championship with a 3-1 victory over Hickory at Whitaker Bank Ballpark.
Reed's big night keeps Crawdads alive
Rangers prospect drives in three runs to fend off elimination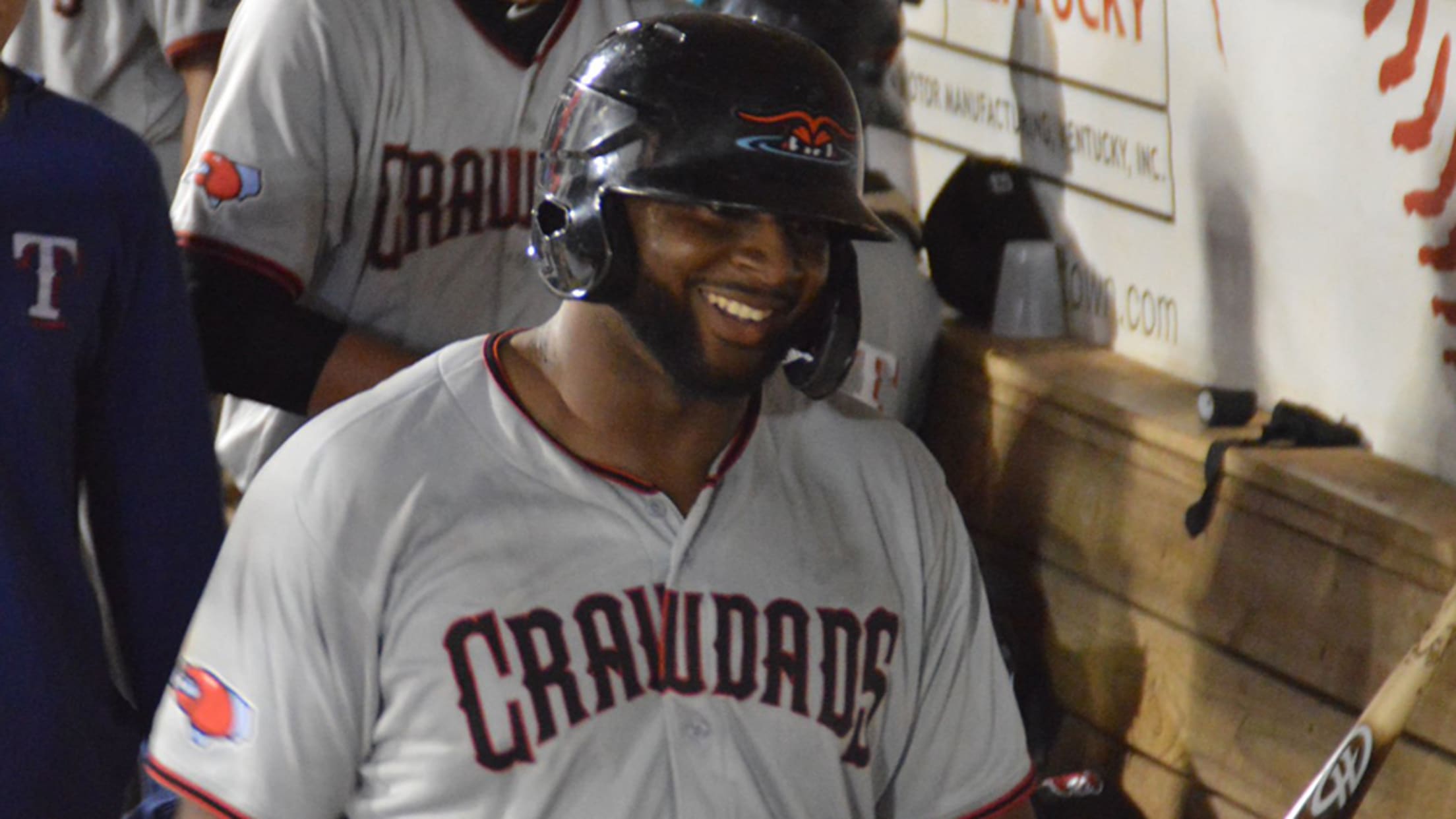 Tyreque Reed got Hickory started, then supplied the insurance. And the team's season was extended because of it.Facing elimination in the best-of-5 South Atlantic League Championship Series, the Rangers first base prospect homered and drove in three runs to power the Crawdads to a 5-1 win over Lexington on Thursday
On the Road: Shagging in Hagerstown
Suns co-owner Dahbura found 'key to happiness' on field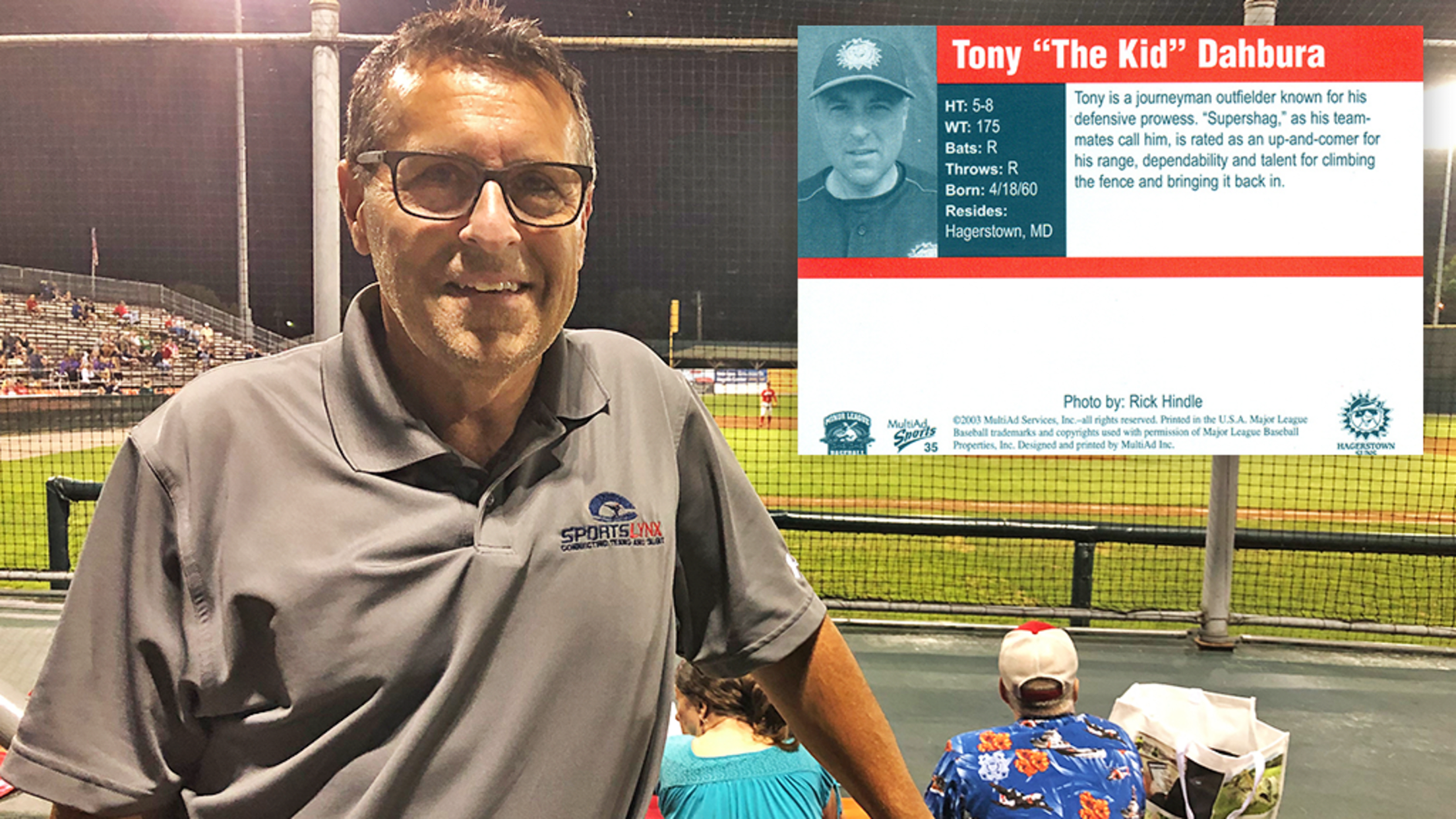 Hagerstown Suns co-owner Tony Dahbura holds a prestigious position at Johns Hopkins University, assists with his family's printing and commercial real estate businesses and freelances as a data analytics consultant. He's a man of many hats and thus goes by many names, be it Dr. Dahbura, Tony or his given
Hernandez puts Legends on brink of title
Royals No. 13 prospect fans six over five scoreless innings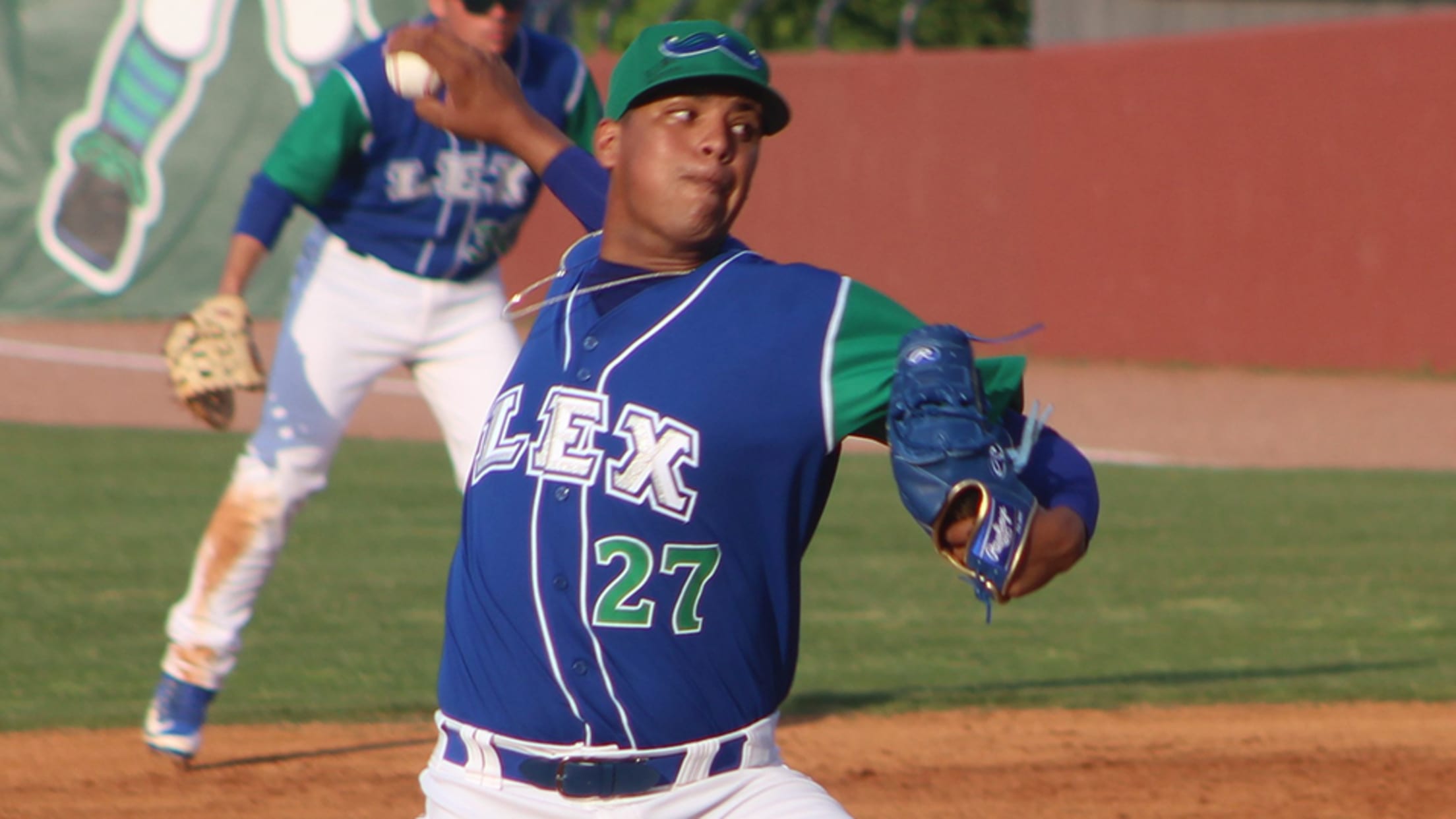 Carlos Hernandez did more than enough in his first postseason appearance to bring Lexington within one win of another South Atlantic League title.The Royals' No. 13 prospect threw five two-hit innings as the Legends blanked Hickory, 7-0, to take a commanding two games to none lead in the best-of-5 Championship Series
Rave turns up late-inning heat for Legends
Royals No. 22 prospect caps Sally Finals Game 1 rally in ninth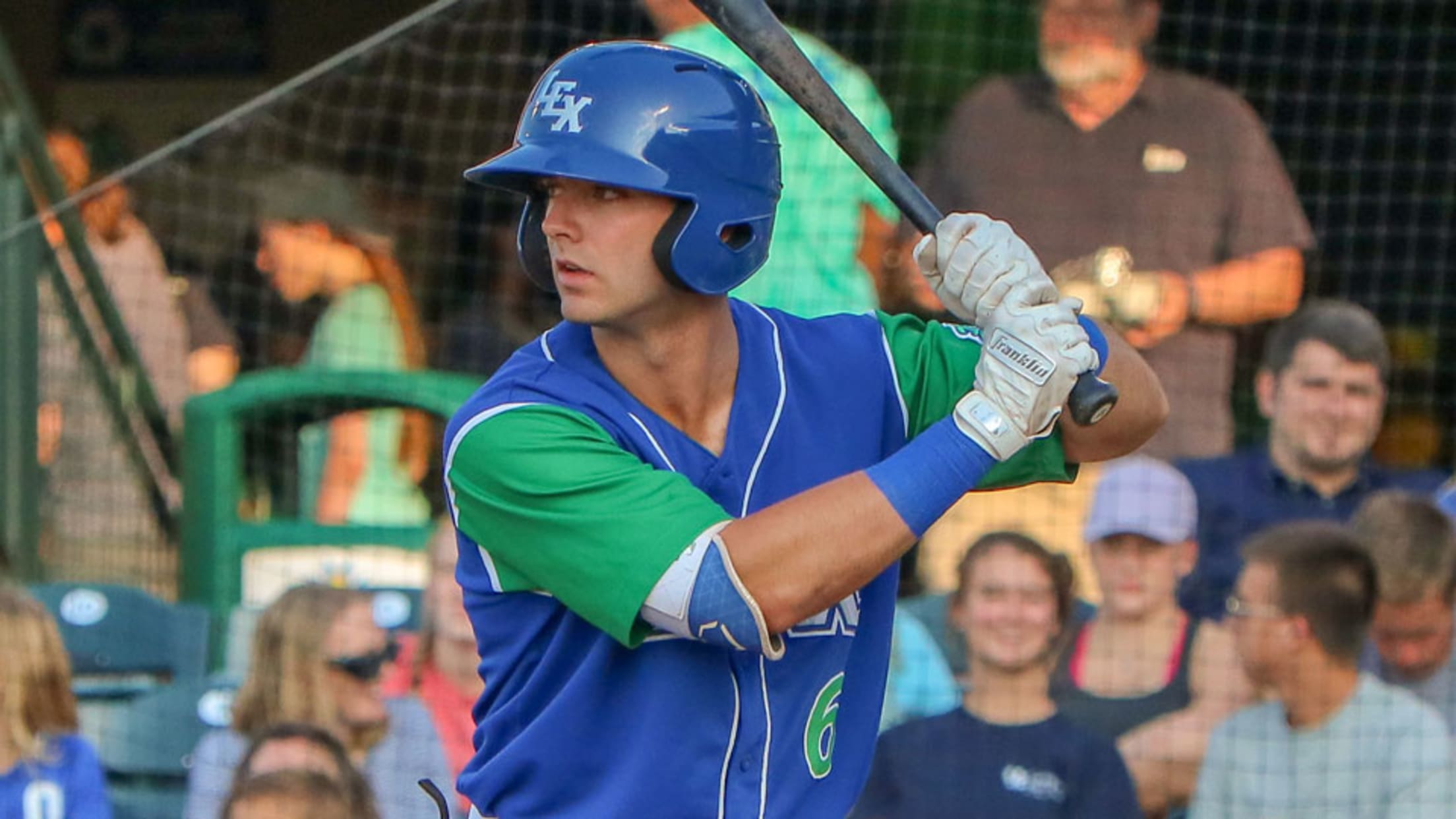 Kids dream about ninth-inning postseason heroics. Few, however, get to experience it -- especially only three months after being drafted.But John Rave, a fifth-round pick by Kansas City this year, was able to keep the Class A Legends' undefeated postseason rolling with some Monday night.Kansas City's No. 22 prospect delivered
Jaquez helps Legends complete sweep
Royals prospect homers, scores twice in Sally semifinal clincher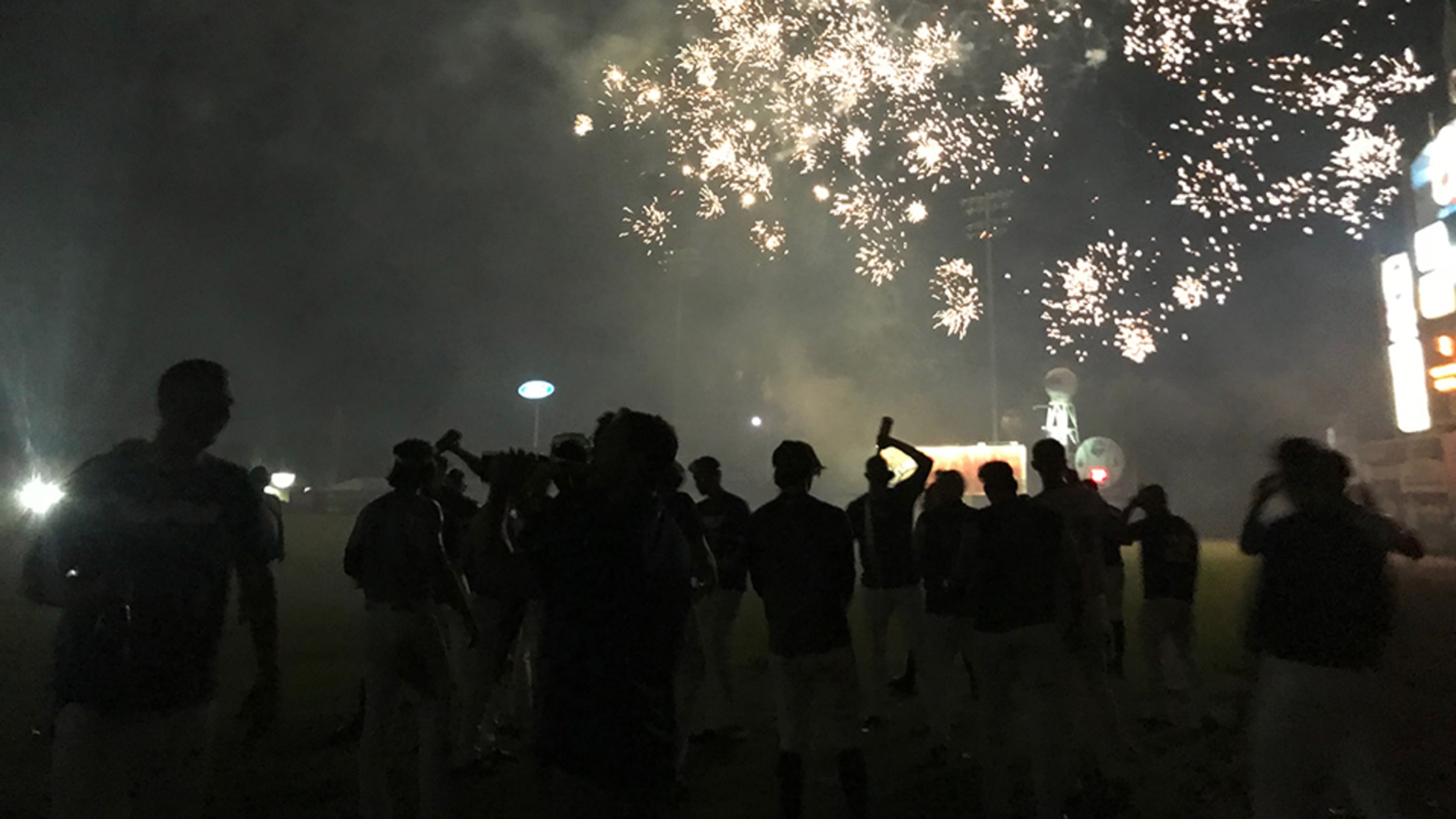 A night removed from scoring one of two runs in Class A Lexington's Game 1 semifinal victory, Rubendy Jaquez played hero again on Friday.The Royals infield prospect went 2-for-3 with a solo homer and two runs scored as the Legends beat Augusta, 4-2, to complete a sweep of the best-of-3
Heasley Legend-ary in Sally semis opener
Kansas City prospect takes no-no into seventh, strikes out six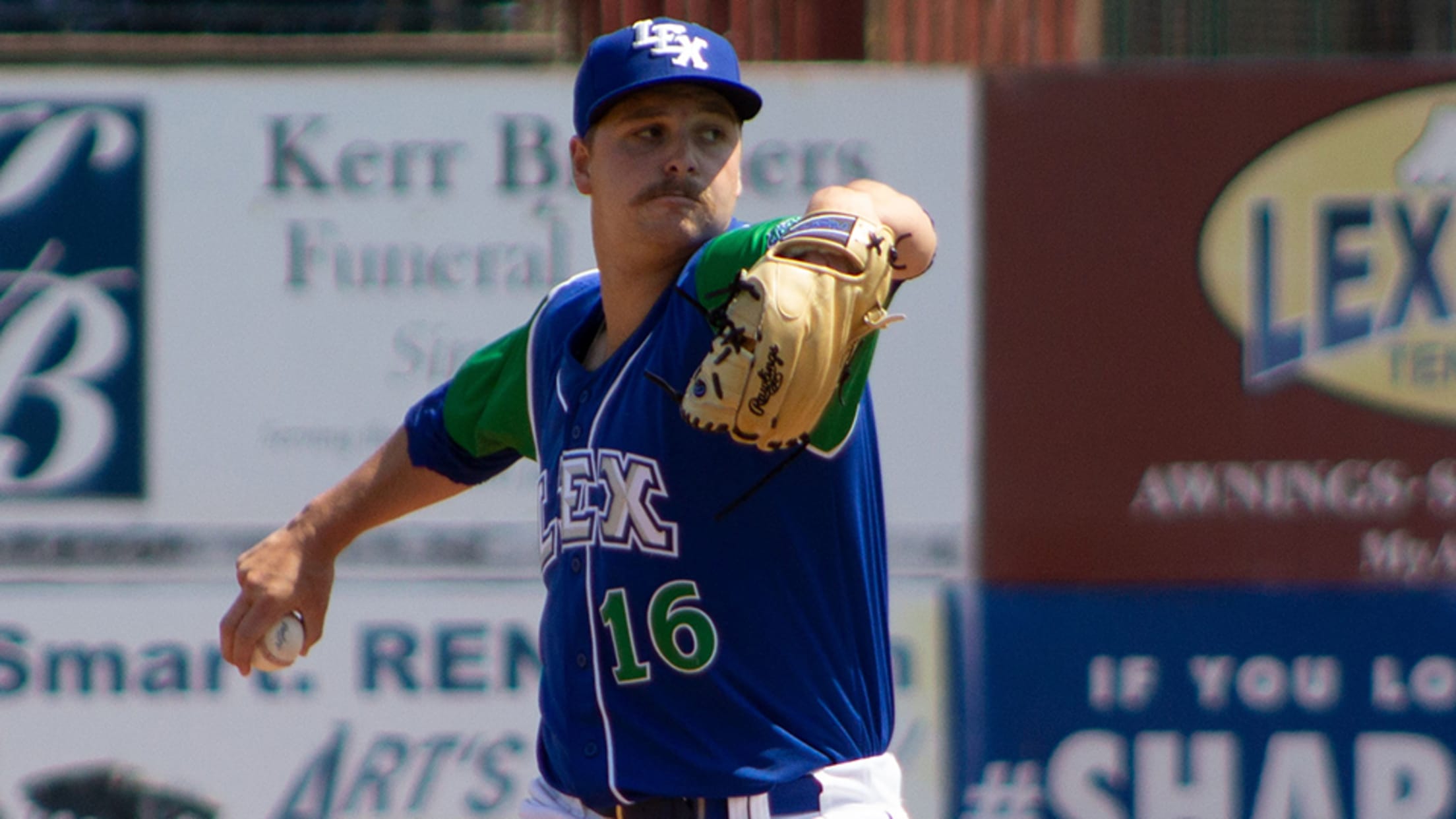 Jon Heasley was nearly perfect to start the postseason.The Kansas City right-handed prospect didn't allow a hit until the seventh inning, eventually giving up one run over a career-long seven innings as Class A Lexington edged Augusta, 2-1, in Game 1 of the best-of-3 South Atlantic League semifinals Wednesday night
Power's Then unhittable in season finale
No. 16 Seattle prospect faces two over minimum in five frames
Juan Then's final start of the season was another reminder of how glad the Mariners must be to have the right-hander back in their system.Seattle's No. 16 prospect tossed five hitless innings Monday in Class A West Virginia's 2-0 defeat of Greensboro at Appalachian Power Park. Then walked two batters
RiverDogs' Contreras throws one-hit gem
Yankees No. 13 prospect fans eight over six shutout innings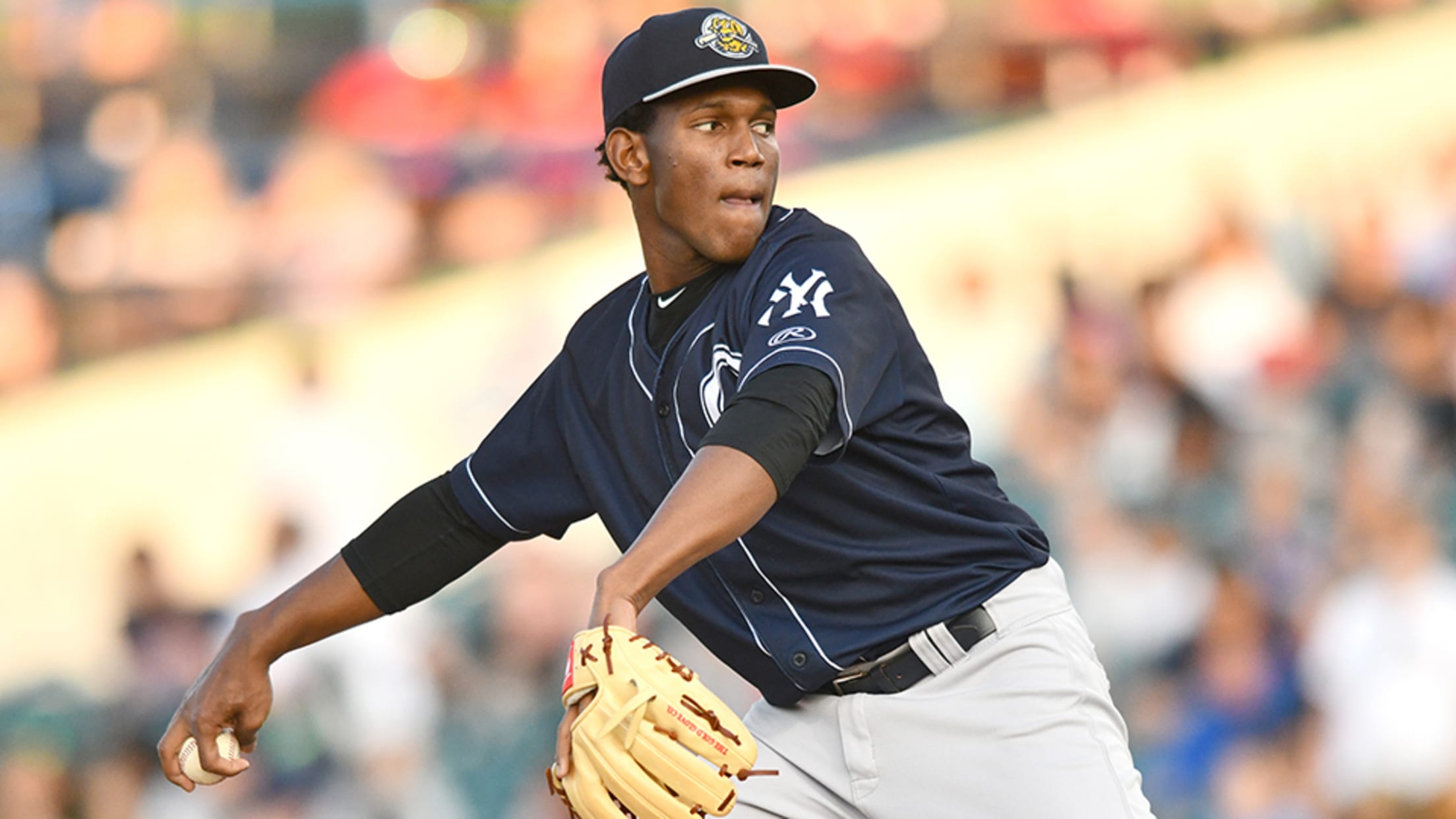 It's been a tale of two halves for Roansy Contreras, who concluded a dominant stretch on Sunday.The Yankees' No. 13 prospect gave up one hit and struck out eight over six innings as Class A Charleston cruised past Greenville, 8-0, at Joseph P. Riley Jr. Ballpark.
Koch completes hat trick for Grasshoppers
Pirates catching prospect turns three full counts into solo shots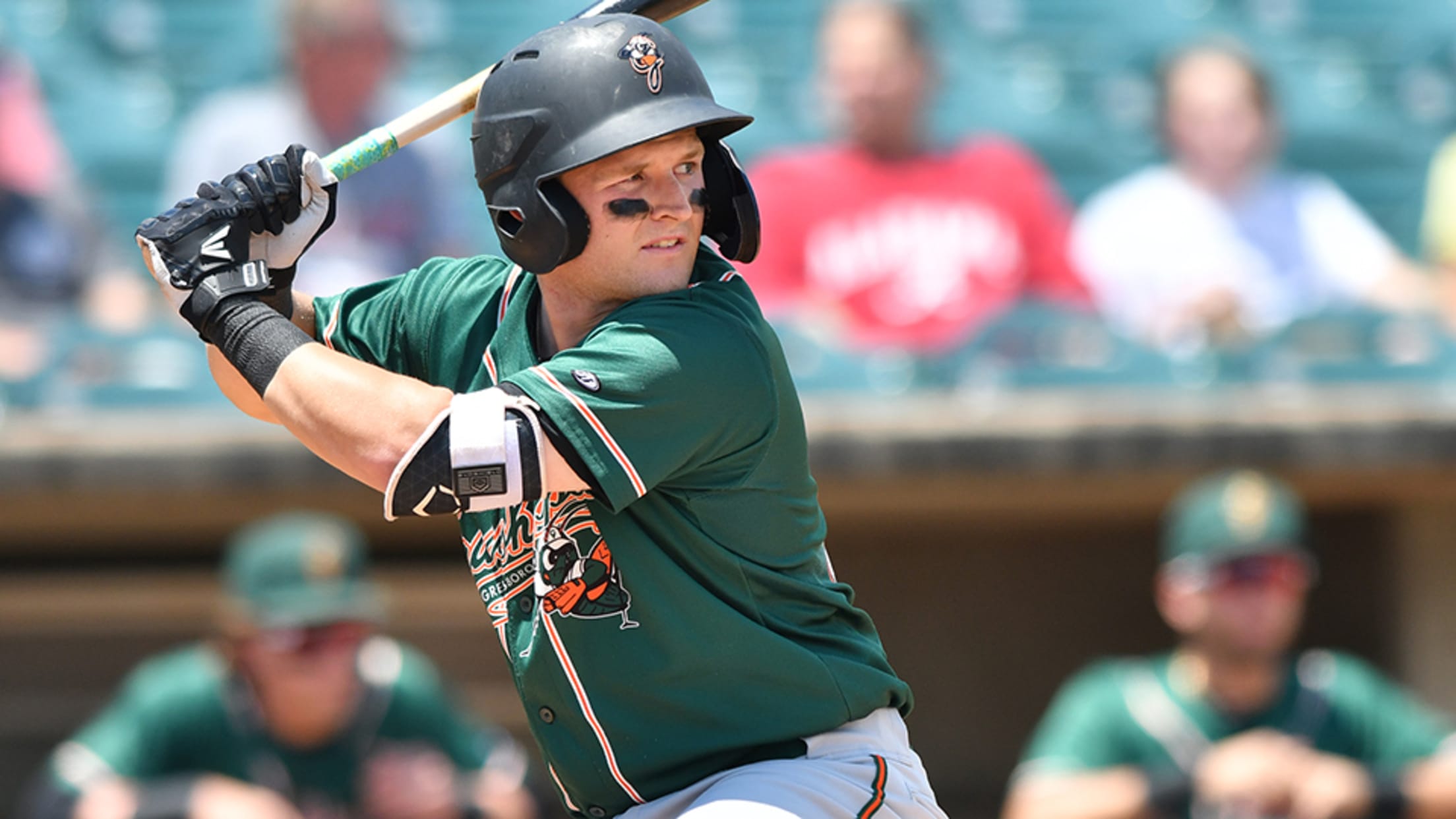 Grant Koch arrived at Appalachian Power Park on Friday night for his 92nd game this season. He carried a .193 average and four home runs with him, numbers he had posted in 326 at-bats. Past performance, though, does not dictate present production.So, the Pirates catching prospect blasted three solo shots
Crawdads' Crouse lands on injured list
No. 3 Rangers prospect finished August with three victories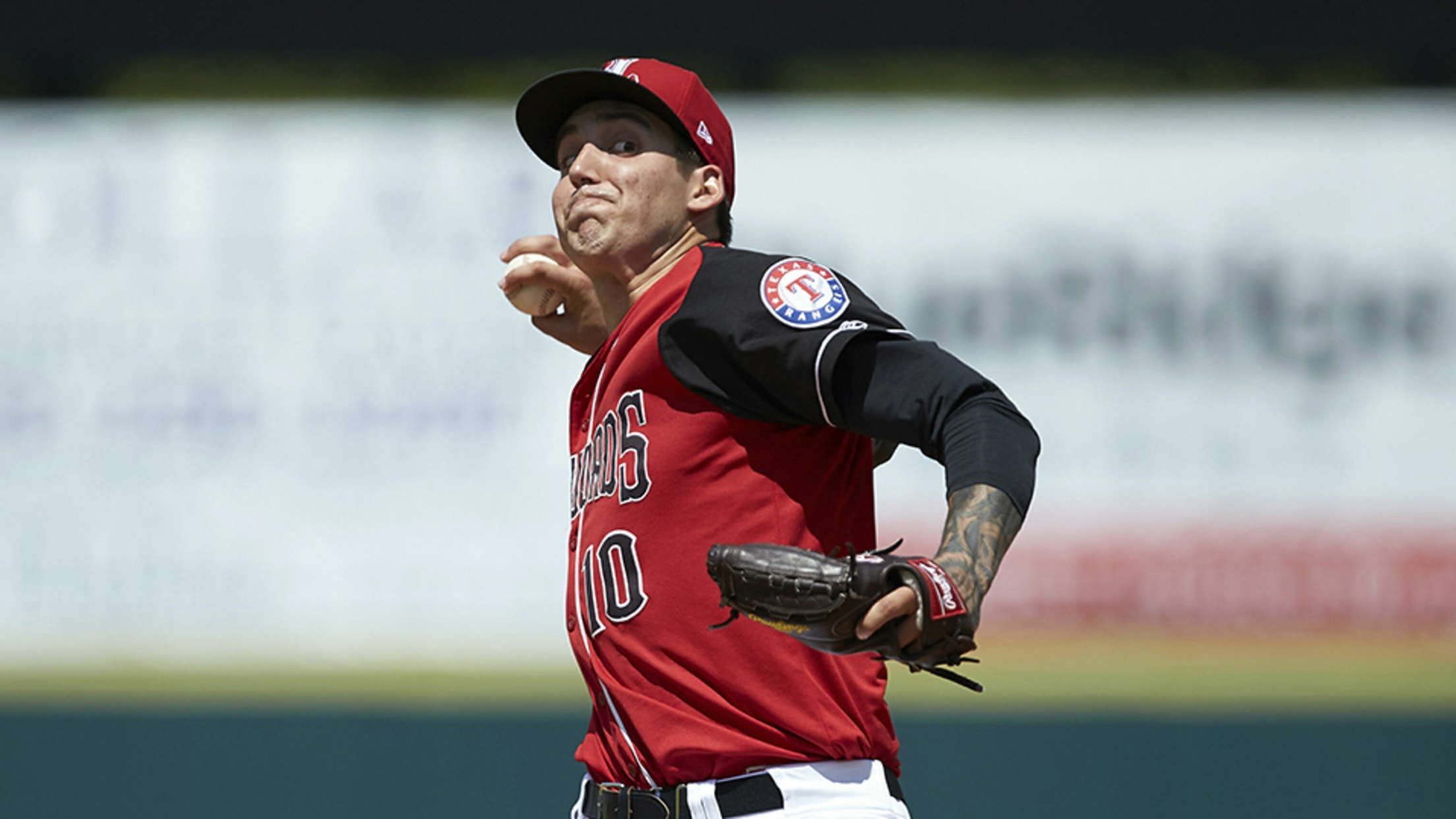 With the South Atlantic League playoffs just around the corner, Hans Crouse has landed on the shelf.The third-ranked Rangers prospect, who's expected to undergo elbow surgery after the season, was placed on the seven-day injured list Friday by Class A Hickory.
SAL notes: Yankees' Breaux coming up big
Charleston backstop showing powerful bat despite missing time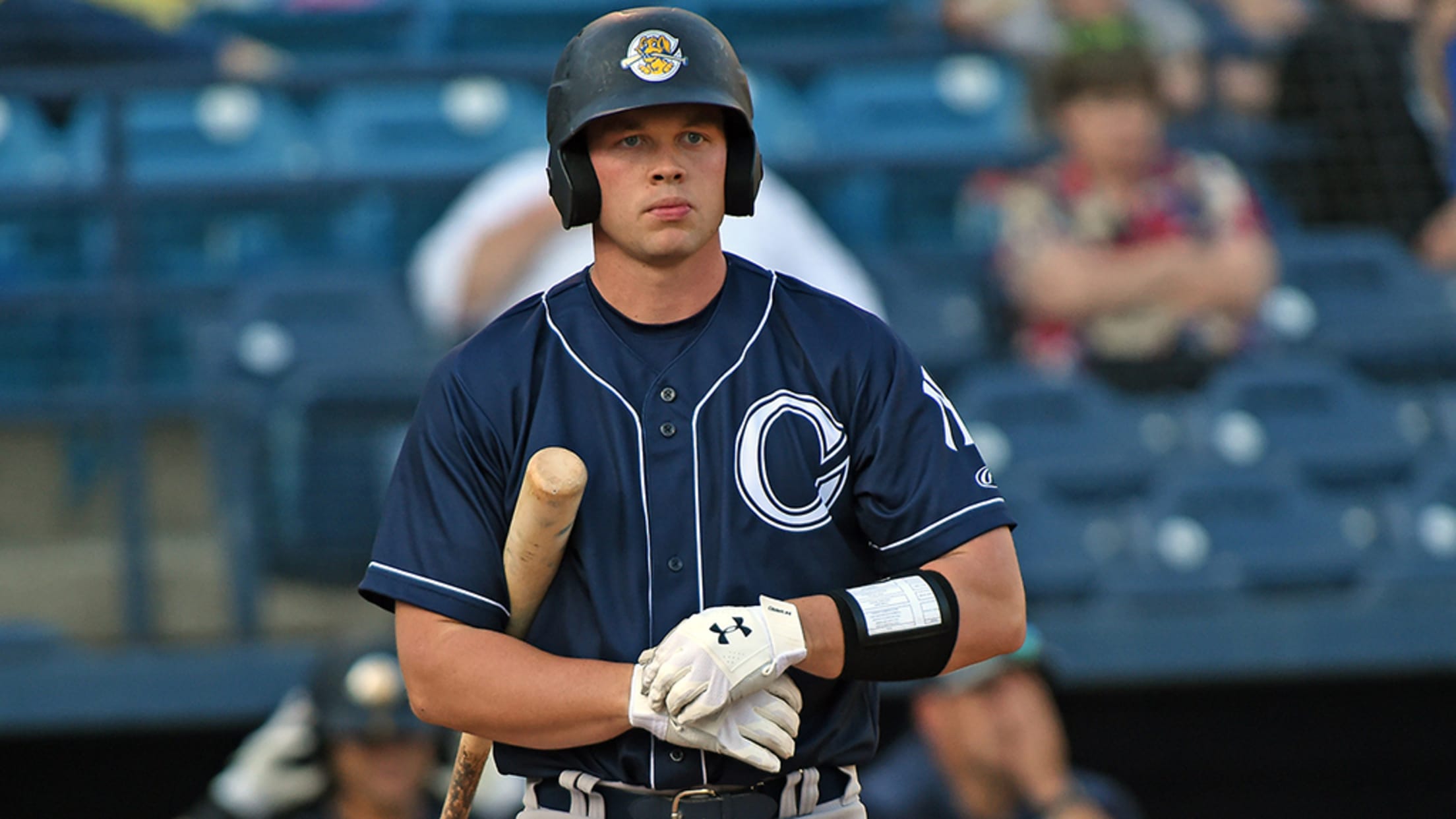 If Josh Breaux has learned anything over the past few years, it's patience. Whether it was the path he had to take to receive a chance to play professional baseball or the way things have unfolded over the last two seasons, the Class A Charleston catcher has hurdled the road
Rodriguez continues unhittable trend
No. 2 Orioles prospect allows run in six innings for Shorebirds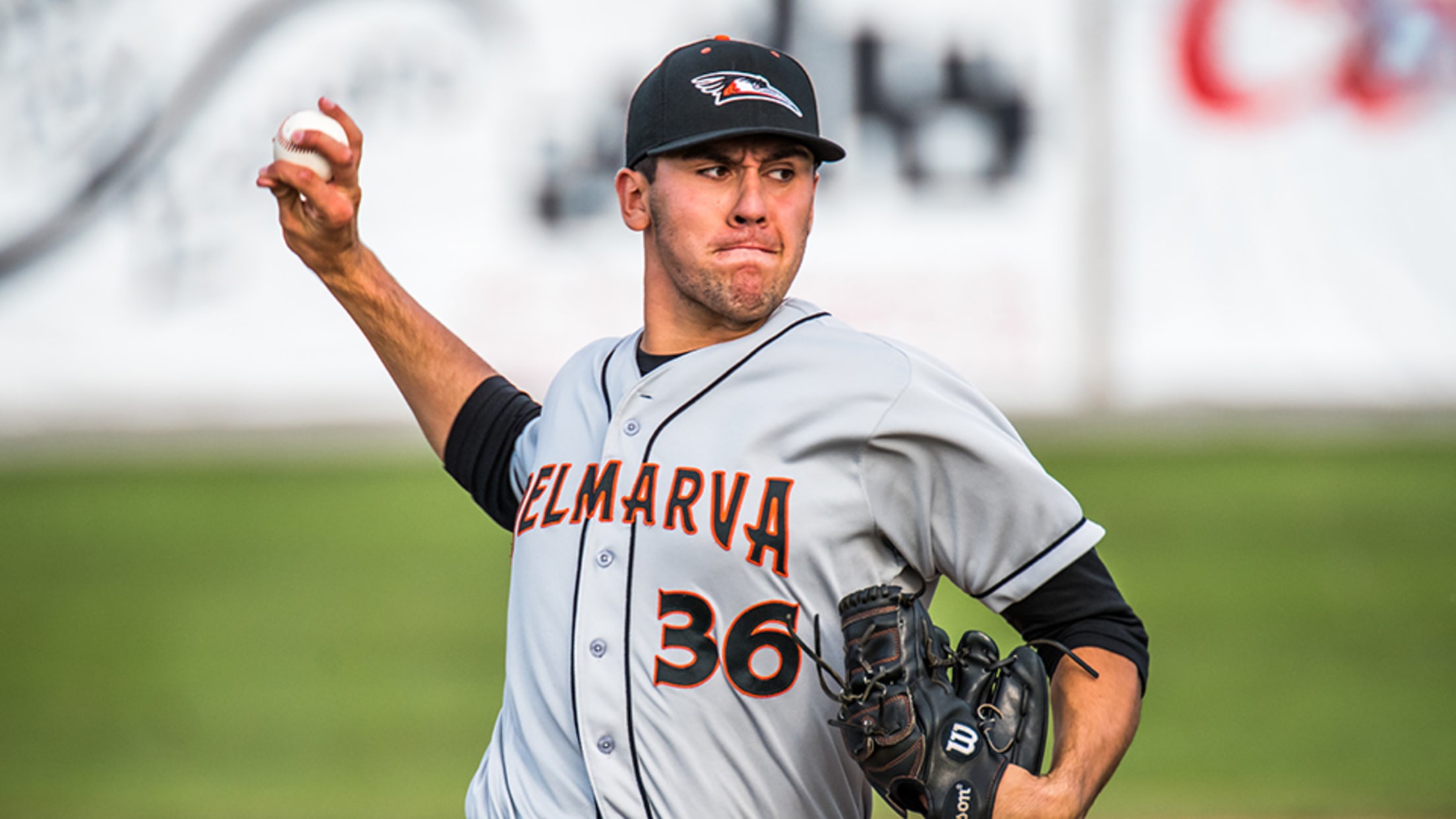 Big events may come in threes, and so apparently do hitless outings for the Class A Delmarva starting rotation. Second-ranked Orioles prospectGrayson Rodriguez became the third straight Shorebirds pitcher to not allow a hit in his start, giving up a run on a walk with seven strikeouts over six innings to
Toolshed: The origins of Orioles' Rutschman
Revisiting three moments that built the legend of 2019's top pick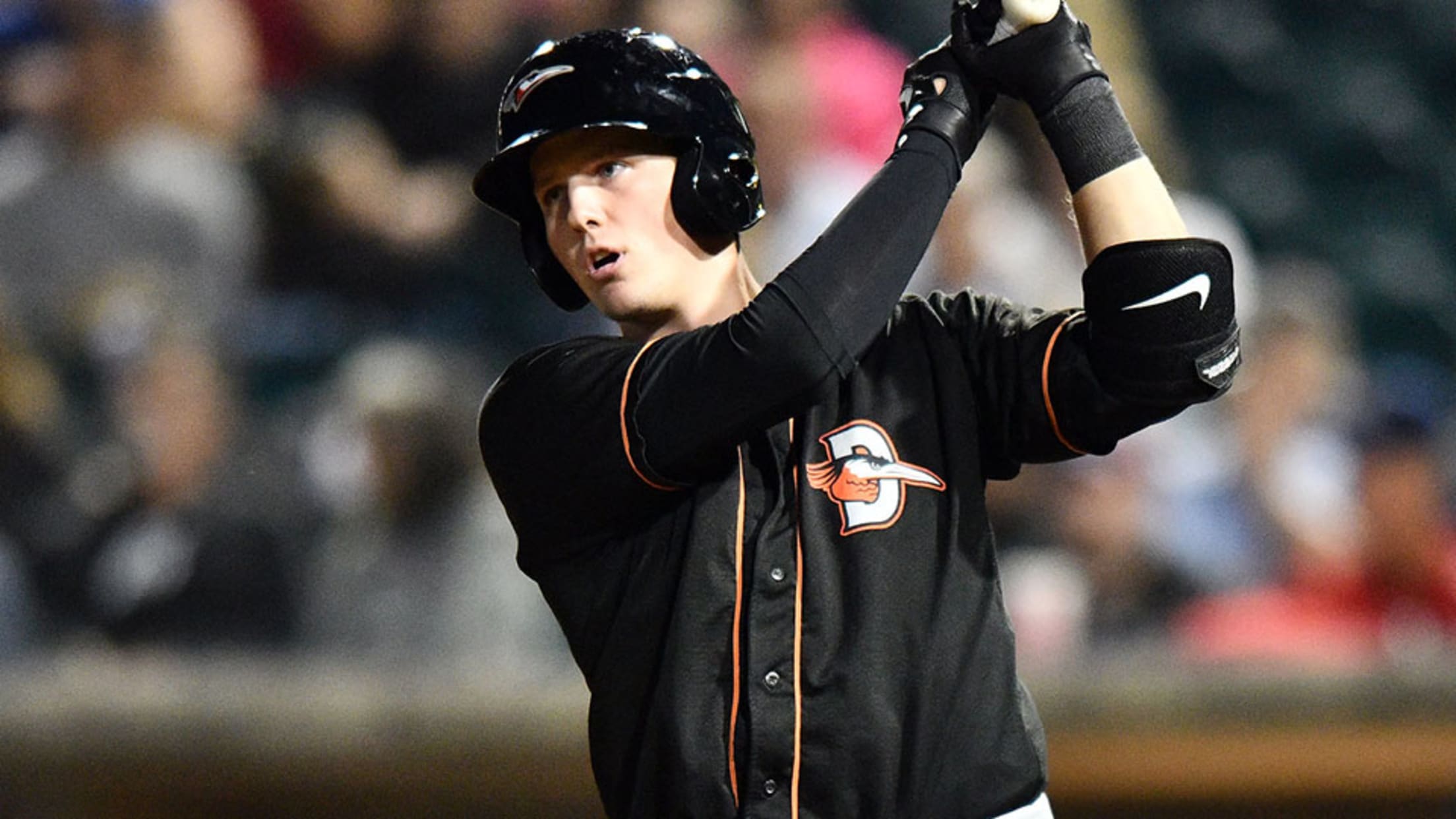 LAKEWOOD, New Jersey -- The scouting report on Adley Rutschman is already the stuff of legends: a switch-hitting catcher with a good hit tool, impressive power, solid glove and plus arm.The bonus was legendary: Rutschman signed for $8.1 million after going first overall to the Orioles out of Oregon State
Rutschman backs Fenter's perfect start
Top O's prospect homers, righty fans pro-best 11 in five innings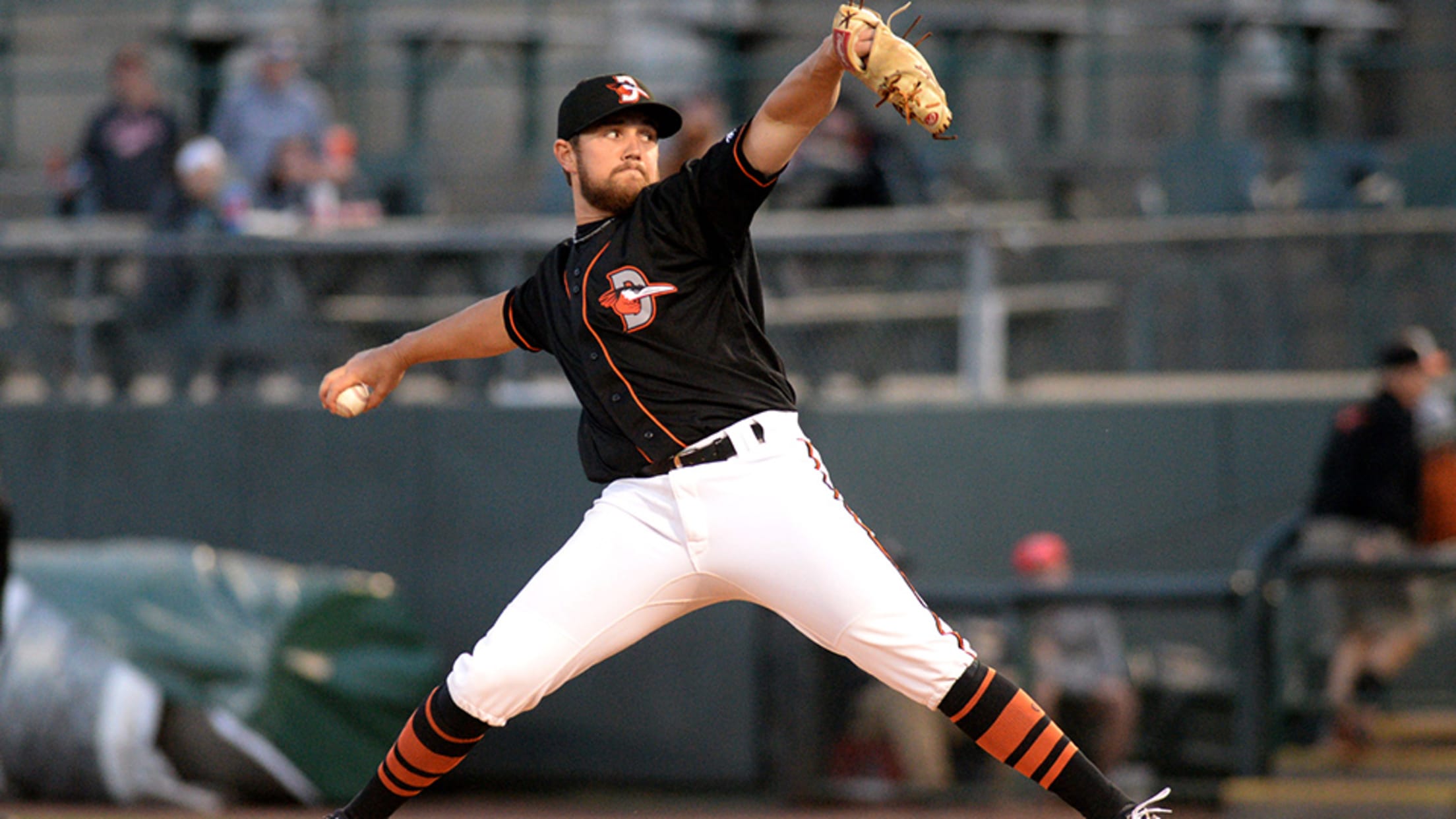 Gray Fenter had gone without a double-digit strikeout game over 69 outings in his professional career and he was "kinda chasing" that accomplishment. He finally checked that box off in his 70th appearance.The right-handed Baltimore prospect threw five perfect innings and struck out a career-high 11 to lead Class A
Vavra, Corry lead 2019 Sally All-Stars
Asheville shortstop, Augusta lefty honored for Class A efforts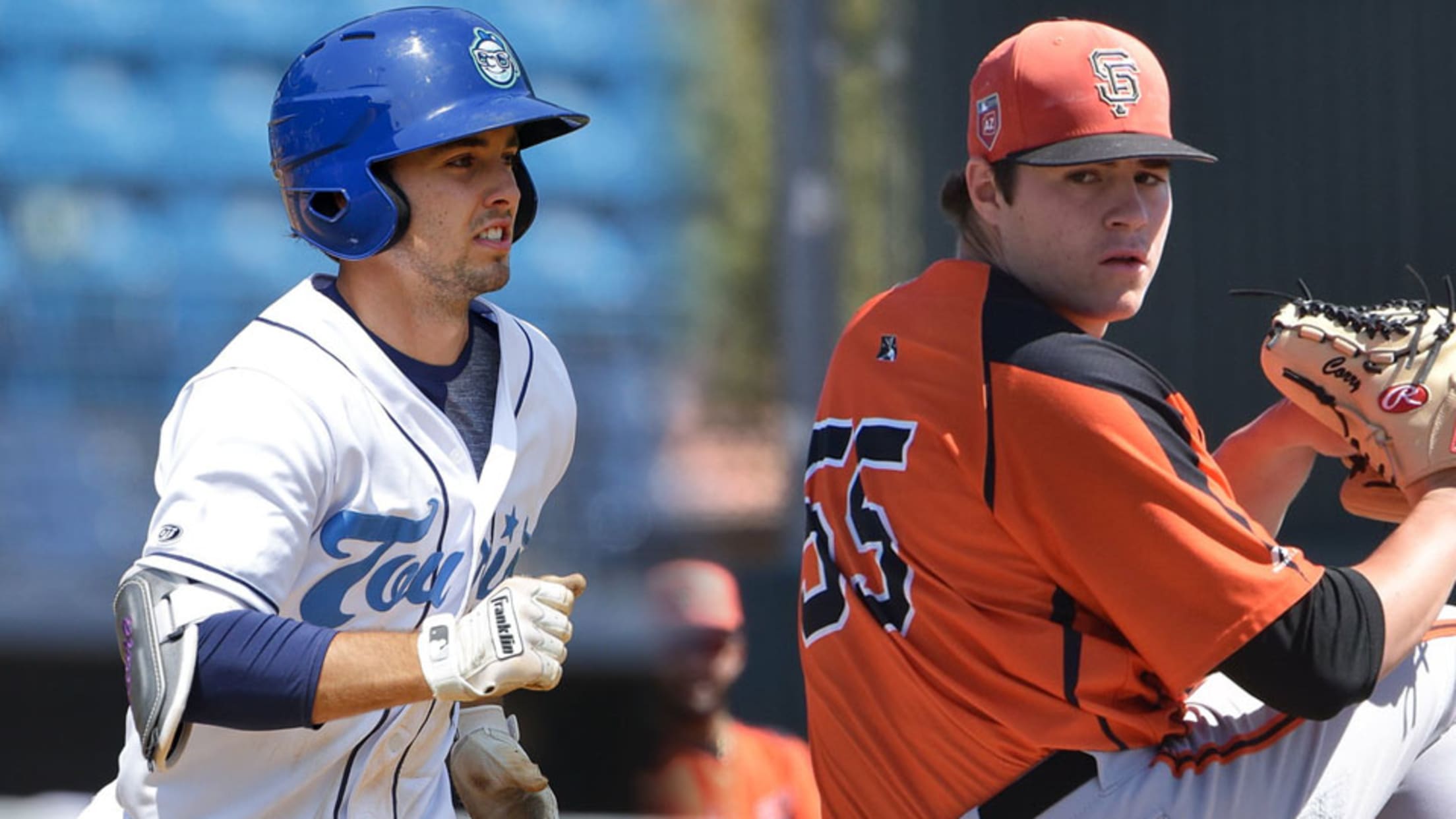 Class A represents an important first step in full-season ball for most Minor Leaguers, and several South Atlantic League prospects are wrapping up that important portion of their journey with some hardware.Asheville shortstop Terrin Vavra and Augusta left-hander Seth Corry were named MVP and Most Outstanding Pitcher as part of
Braves' Langeliers collects four more hits
No. 67 overall prospect has upped average 40 points in a week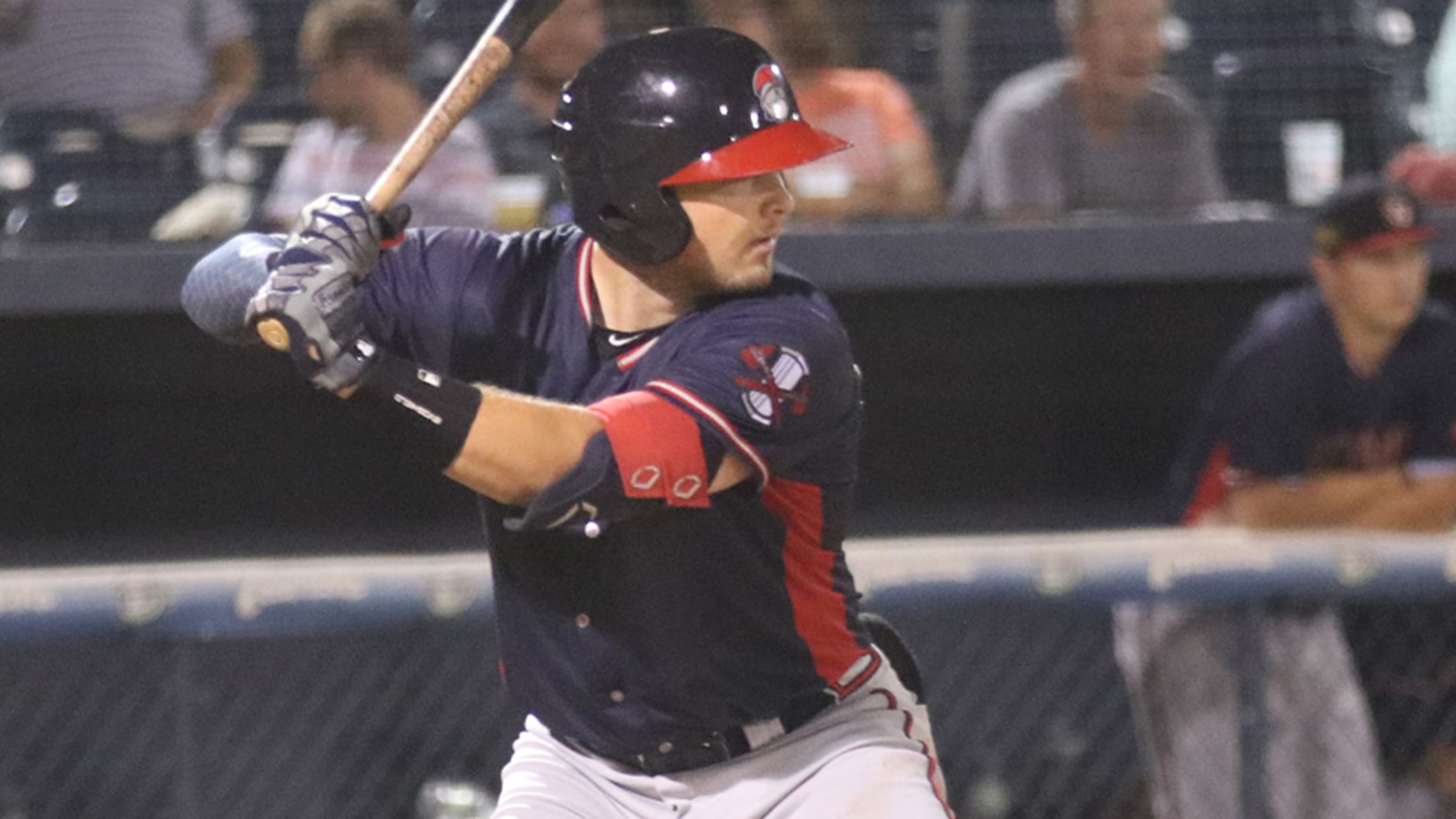 It's safe to say the slump is over for Shea Langeliers. The fifth-ranked Braves prospect went 4-for-4 with an RBI and a run scored as Class A Rome held on for a 4-3 victory over Columbia on Sunday at State Mutual Stadium. It was his second four-hit game of the week.
Drive's Haworth hurls another one-hit gem
Red Sox right-hander extends scoreless streak to 13 innings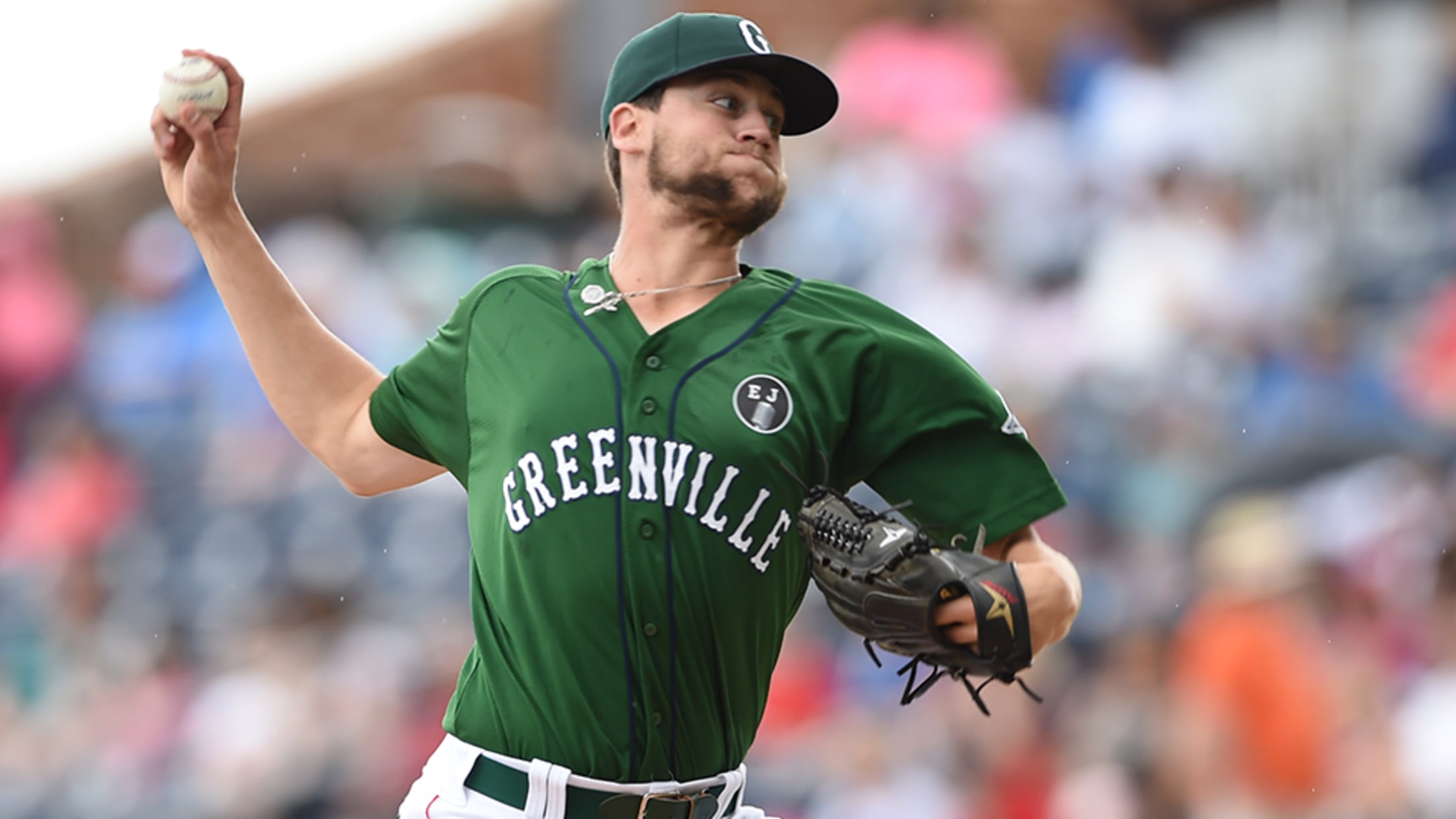 Hunter Haworth has bounced between the bullpen and the starting rotation for Class A Greenville this season. In his last two starts, he's been virtually unhittable.The Red Sox prospect pitched to contact on Saturday, allowing one hit over seven innings to extend his scoreless streak to 13 frames, as the
Grasshoppers' Bae steams through August
Eighth-ranked Pirates prospect collects four hits and five RBIs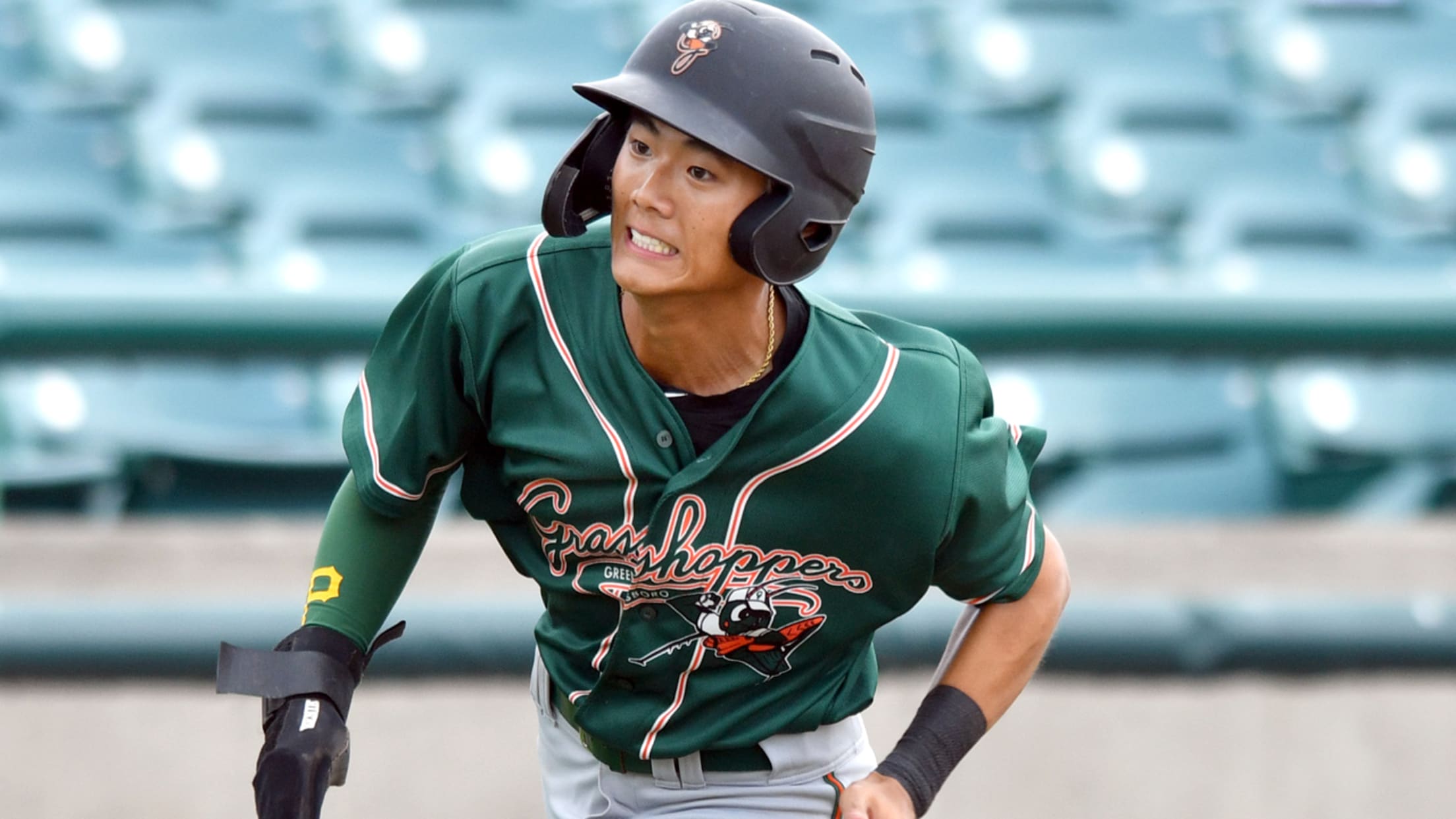 Coming down to the end of his first full pro season, Ji-Hwan Bae is storming to the finish line.Pittsburgh's No. 8 prospect continued a steaming hot August at the plate with his first four-hit game since late May, doubling twice and driving in a career-high five runs as Class A