Intimidators' Henzman hurls first shutout
White Sox No. 26 prospect allows one hit to kick off doubleheader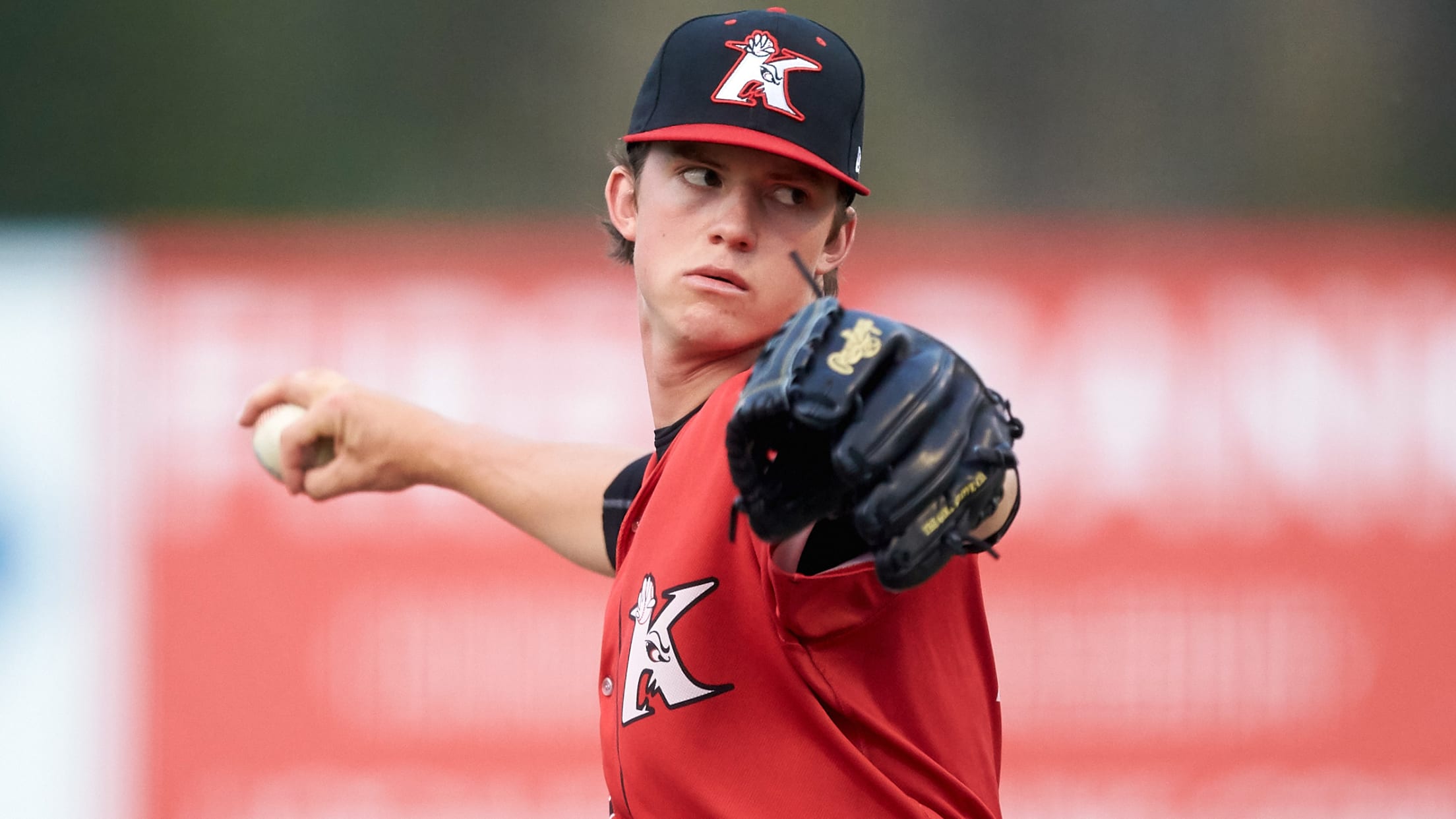 Lincoln Henzman lowered his season ERA to 2.30 in the South Atlantic League. (Brian Westerholt/Four Seam Images via AP)
Lincoln Henzman is no stranger to seven-inning gems after tossing one a month ago, but Tuesday's was a little different.Chicago's 26th-ranked prospect spun his first career shutout as Class A Kannapolis topped Delmarva, 5-0, in the first game of a doubleheader. Henzman was perfect through 4 2/3 innings before allowing
Lincoln Henzman is no stranger to seven-inning gems after tossing one a month ago, but Tuesday's was a little different.
Chicago's 26th-ranked prospect spun his first career shutout as Class A Kannapolis topped Delmarva, 5-0, in the first game of a doubleheader. Henzman was perfect through 4 2/3 innings before allowing a double. He didn't issue any walks and struck out six.
Gameday box score
"He had all three pitches working for him, he got ahead," Intimidators managers Justin Jirschele said.
Jirschele highlighted the fact that Henzman retired all seven of the leadoff batters he faced. The 27-year-old skipper said the ability to start every inning with an out set the tone for the dominant performance from his right-hander.
"That's crucial for a pitcher ... to kind of settle in and go attack for your next one each and every inning, and he did just that tonight with three quality pitches," the manager said.
A fourth-round selection in last year's Draft, Henzman has been able to command his three-pitch arsenal. Jirschele was particularly impressed by Tuesday's slider, although the skipper was also pleased with the righty's fastball and changeup.
"He kept all three down in the zone and got some swings-and-misses when he needed to," Jirschele said.
Coming from stiff competition from the University of Louisville, Henzman has fared well in the South Atlantic League. He's allowed just one earned run in his past three starts with 16 strikeouts over that 18-inning span.
"He's capable of doing what he did tonight every five days and he puts the work in. He's a hard worker and obviously has tremendous stuff," Jirschele said. "When he's in the zone and he's down in the zone, he's spectacular. We saw that tonight and we've seen it the last couple starts as well."
Henzman (6-3) was locked in from the start Tuesday, punctuating a nine-pitch first inning with consecutive three-pitch strikeouts of Branden Becker and Zach Jarrett. The 22-year-old needed 23 pitches to get through the next three frames.
The Kentucky native got Seamus Curran to fly out to right to begin the fifth and got Trevor Craport to ground out to second for the second out of the inning.
One strike away from his fifth straight perfect frame, Henzman put Chris Shaw in an 0-2 hole before the Shorebirds catcher cracked a liner to center for the team's lone hit. Shaw was playing his first game of the season after being activated from the seven-day disabled list Monday.
"I don't know how much he was really thinking about [the perfect game] to be honest with you," Jirschele said. "If something happens, he gets after the next guy and he did just that tonight obviously."
Henzman was flawless the rest of the way, ending the game with a strikeout of Curran on his 67th pitch. The outing marked his fourth start allowing one run or fewer in his last seven outings, a streak that began with seven innings of one-run ball against Hickory on May 3.
"Things can sometimes go the other way if you give up a no-hitter in the middle of the game or later in the game," Jirschele said. "But he stuck with it, he kept doing what he was doing all night and went after those guys and had a lot of success obviously."
Kannapolis gave its starter plenty of early run support. Luis Curbelo tripled and scored twice while Craig Dedelow collected two hits, an RBI and a run.