Cubs Blank Chiefs 2-0 to Complete Six-Game Sweep
DJ Herz, Bailey Reid, Eduarniel Nunez, Nicholas Padilla, and Jeremiah Estrada combine for shutout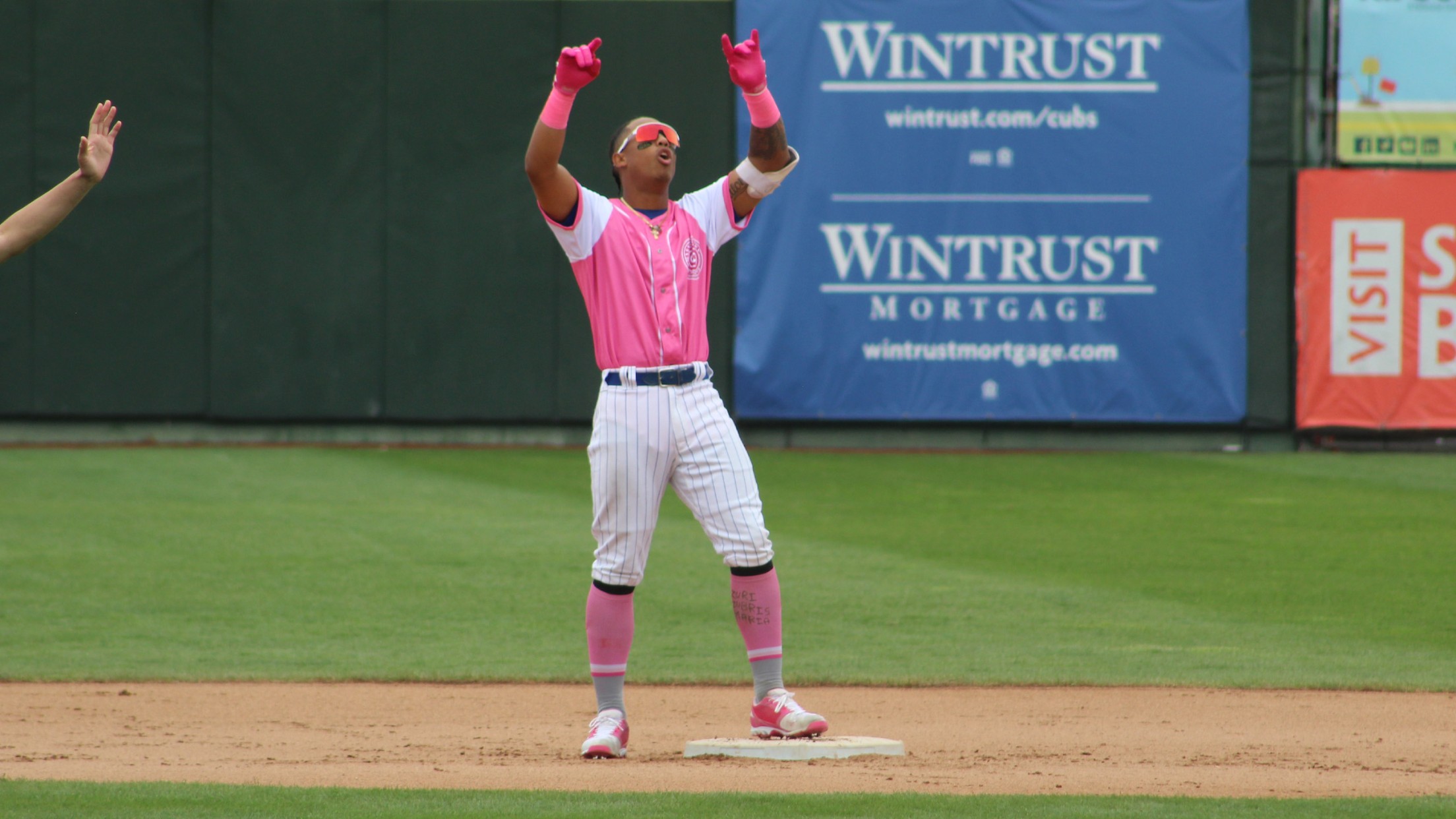 Kayleigh Sedlacek
South Bend, IN – For the first time in South Bend Cubs history, a six-game sweep has been laid on an opponent at Four Winds Field. From this past Tuesday through today, the Cubs have dominated through the St. Louis Cardinals Midwest League affiliate, the Peoria Chiefs. After taking both
South Bend, IN – For the first time in South Bend Cubs history, a six-game sweep has been laid on an opponent at Four Winds Field. From this past Tuesday through today, the Cubs have dominated through the St. Louis Cardinals Midwest League affiliate, the Peoria Chiefs. After taking both games of a doubleheader on Saturday, the Cubs shutout the Chiefs on Sunday by a final of 2-0.
The Cubs whitewashed Peoria in the second game of the doubleheader as well, by a final of 4-0. They did not allow a run in the final 20 innings of the series.
Sunday's game started in a very familiar way to Tuesdays with a starting pitching rematch of DJ Herz vs Peoria's Gordon Graceffo. Both starters were practically unhittable during their time on the mound. For Herz, he allowed just one hit and one walk, while adding a pair of strikeouts. The lefty's ERA is now down to just 0.93 on the season.
Graceffo pitched six scoreless innings the last time he faced the Cubs earlier in the series, and it looked like he was on a similar path on Sunday. The Cubs managed back-to-back singles against the former Villanova Wildcats pitcher from Yohendrick Pinango and Bradlee Beesley, but those knocks were quickly swept off the basepaths.
The game went to the 6th inning and the Cubs bullpen began to lock things down after Herz departed. Bailey Reid tossed 1.2 innings of shutout work. Then Eduarniel Nunez fired two no-hit innings. While Nunez was the pitcher of record, the Cubs took their first lead.
With Graceffo still on the mound, Jordan Nwogu led off the frame and was hit by a pitch. Pablo Aliendo was the next batter, and he rifled a double right along the chalk up the third base line. As the ball skipped into the left field corner, Nwogu raced home and the Cubs led 1-0. With Aliendo at second base, Fabian Pertuz sent him to third base on a single, then Pinango brought the Cubs catcher home with a RBI groundout.
A 2-0 advantage was all the South Bend bullpen would need to put away yet another win over Peoria. Nicholas Padilla worked two strong innings in the 7th and the 8th, then the man for the 9th was Cubs closer Jeremiah Estrada.
Estrada worked around three walks dealt in the inning, and with the bases loaded, he struck out the final batter of the game Mack Chambers. Peoria left them loaded and the Cubs walked away with their 15th win of the campaign.
With the victory, the Cubs have won six in a row and will now take their big streak into a new series at home against the Fort Wayne TinCaps. The San Diego Padres affiliate will head to town on Tuesday night for game one of six that night at 7:05 PM.