Cubs Falter Late in 8-3 Loss to River Bandits
Daniel Palencia matched a career high tossing 5 inning in Thursday's loss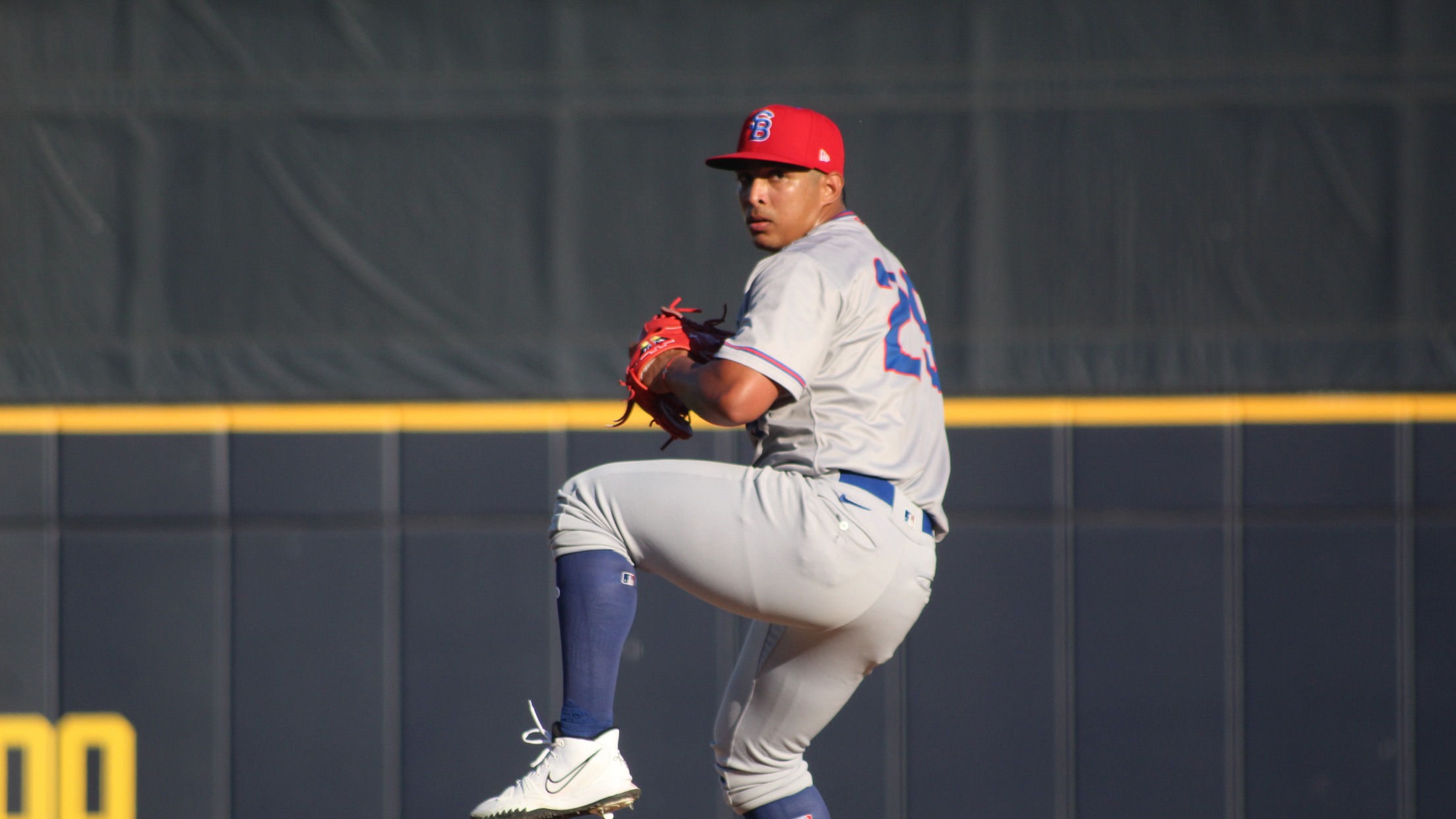 DAVENPORT, IOWA – Entering today no team in Minor League Baseball had left more runners on base in June than Quad Cities. The River Bandits just haven't had the clutch hitting they did last year in their title run. That changed tonight with the home side going 6-for-16 with runners
DAVENPORT, IOWA – Entering today no team in Minor League Baseball had left more runners on base in June than Quad Cities. The River Bandits just haven't had the clutch hitting they did last year in their title run. That changed tonight with the home side going 6-for-16 with runners in scoring position and stranding just four in the third game of the series.
Fabian Pertuz ripped a two-out double past third baseman Rubendy Jaquez in the seventh, scoring Pablo Aliendo and Luis Verdugo to tie the game at three. That extended Pertuz's streak to four straight games with at least one RBI.
South Bend had all the momentum, having scored three unanswered runs while keeping Quad Cities off the board since they scored three in the second inning.
Parker Bates launched one off the wall in center and legged out his second triple of the week to start the bottom of the seventh. Two batters later it was Jaquez who delivered his second RBI hit of the day. The Cubs went down in order in the eighth and the River Bandits put this game to bed the next half inning.
Leading 4-3, Diego Hernandez sent a double to the track in center off Zach Leigh, who had just entered the game for South Bend. Luca Tresh pinch hit for Kale Emshoff, who left the game with an apparent injury, and blooped in a single to shallow center. Leigh came back and struck out Herard Gonzalez swinging for the first out. Then Saul Garza doubled the lead with a single. With the lead at 5-3 and with two aboard and two outs in the inning, Juan Carlos Negret took the first pitch he saw and pulled it on a line over the wall in left, tucked inside the foul pole to make it 8-3.
Daniel Palencia pitched quite well for the Cubs, tying a career high and setting a season high logging five innings. He hung four zeros on the board but allowed a crooked number in the second. The first three batters reached, with the third being a two-run double from Garza in his first at-bat of the series. Palencia stormed back with back-to-back strikeouts before Jaquez singled in a pair.
Palencia, who struggled with control early in the season, has now walked just one batter in his last three starts combined, while punching out 16.
South Bend will look to even the series with a win tomorrow night at 7:30 ET.