New Cubs Shine, but South Bend Falls to Beloit in Walkoff Fashion
Miguel Pabon drives in two clutch runs and Zachary Leigh Fans Four in Cubs Debut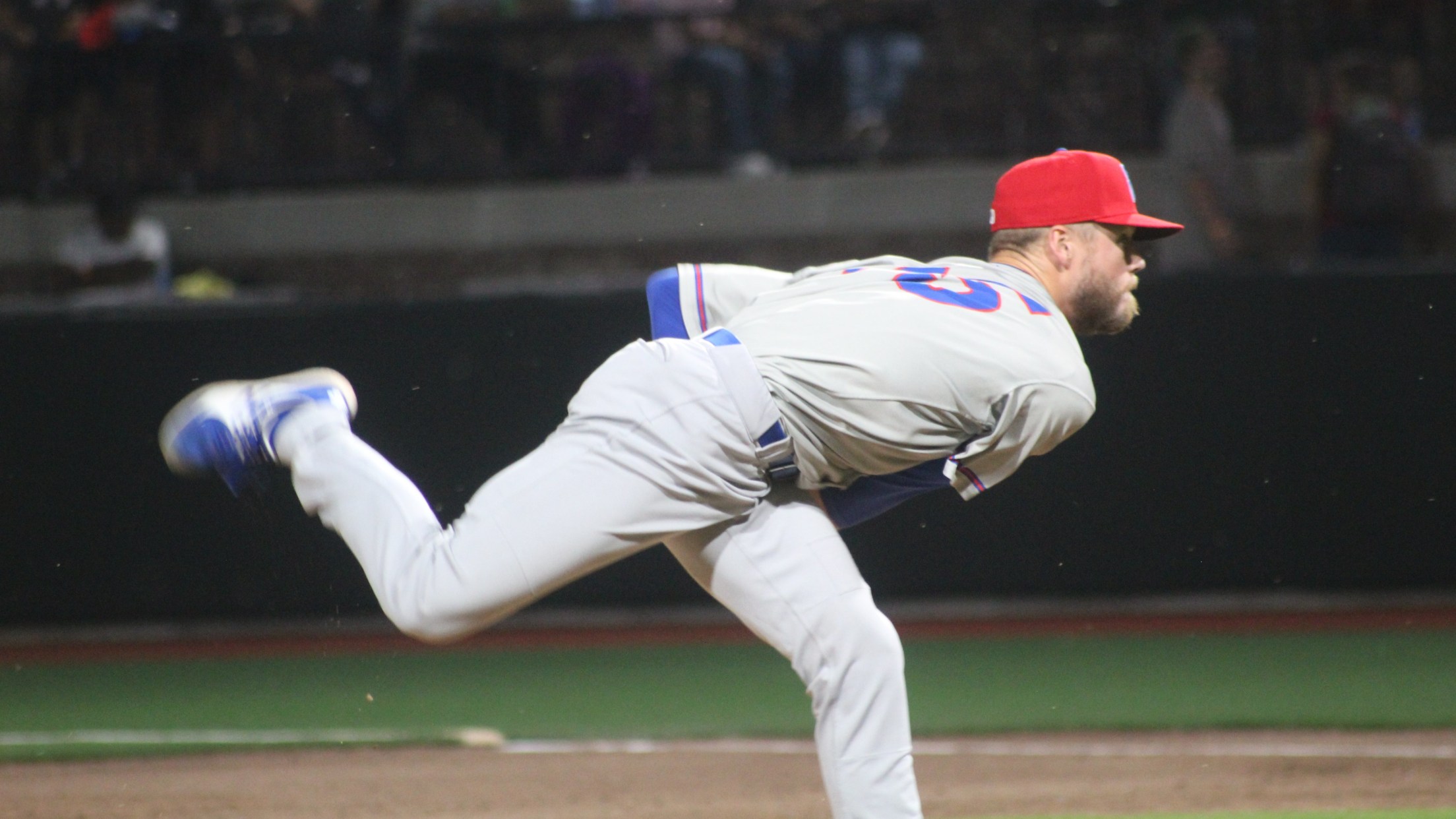 (Todd Johnson)
Box Score WP: Anthony Maldonado (1-2, 2,51 ERA) LP: Gabriel Jaramillo (0-1, 3.86 ERA) Cubs number thirteen prospect DJ Herz came into ABC Supply Field following a five-inning gem in his High-A debut, and his new team was determined to back him up from the get-go. For the second night
WP: Anthony Maldonado (1-2, 2,51 ERA)
LP: Gabriel Jaramillo (0-1, 3.86 ERA)
Cubs number thirteen prospect DJ Herz came into ABC Supply Field following a five-inning gem in his High-A debut, and his new team was determined to back him up from the get-go. For the second night in a row, the South Bend Cubs struck first, this time in the first inning.
Miguel Pabon made his South Bend Cubs debut in the leadoff spot and reached on an error in his first plate appearance in High-A. Yohendrick Pinango and Alexander Canario both singled to load the bases for Bryce Ball. Ball drove in a run for the third time in his previous last four at-bats, looping a double into left field that plated Pabon and Pinango to give South Bend a 2-0 lead early on.
But the Snappers would strike back quickly, with Bennett Hostetler crushing his first High-A hit into the parking lot beyond left field to tie things up at two. The second and third innings were scoreless, after a pair of quick innings from both starters.
In the fourth inning, South Bend took the lead back on a Yonathan Perlaza RBI single, his team-leading 57th run driven in. In the home half of the frame, however, Beloit took their first lead of the game on an RBI triple from Jan Mercado and a balk by Herz.
The lead wouldn't last long, as Pabon marked his South Bend Cubs debut with an RBI single to tie things up. Herz followed that up by striking out the side in the bottom of the sixth, increasing his South Bend season-high to nine punchouts in his High-A road debut.
Zachary Leigh, the Chicago Cubs' 2021 sixteenth-round draft pick, followed up Herz with his South Bend Cubs debut. He threw eleven of twelve of his first pitches for strikes and struck out the side in his debut inning.
Two straight innings striking out the side sparked a rally for South Bend, as Pabon came up clutch again with a two-out triple that gave the Cubs a one-run lead in the eighth. But the Snappers added a two-out run of their own in the home half, when Troy Johnston's liner dodged the glove of Canario, scoring JD Orr from second and knotting the game up at five.
It was another late-game tie, the third time the game was tied up in the eighth inning or later in the four games of this series. South Bend failed to score in the ninth, and Beloit loaded the bases in their last licks. With one out, Ricky Aracena became Beloit's hero, launching a 3-2 pitch over Perlaza's head in right field to score the winning run and walkoff South Bend.
Miguel Pabon (2-5, 3B, 2 RBI) was great in his South Bend Cubs debut, plating two key runs with two outs. Zachary Leigh struck out the first four hitters he saw at the High-A level, before allowing two hits and a run in a solid South Bend debut. Ball (3-5, 2B, 2 RBI), Pinango (2-4, R), and Perlaza (3-4, RBI) also contributed multi-hit games for the Cubs.
Next Up: Chris Clarke (0-4, 4.30 ERA) vs Eury Perez (0-1, 2.08 ERA). It's a battle of top-thirty prospects on the mound on a Saturday night in Beloit. The Cubs' number 25 prospect Chris Clarke takes the hill coming off a game where he threw six scoreless innings against Lake County. He will face the number six prospect in the Marlins system, Eury Perez, the highest-ranking Marlins prospect on Beloit's roster. First pitch is at 7:35 EST/6:35 CDT, and you can catch Max Thoma and Josh Sperber's call on Sports Radio 960 AM WSBT