Three Home Runs Power Cubs to Series Split
Tyler Durna Crushes South Bend's First Grand Slam of the Season in Victory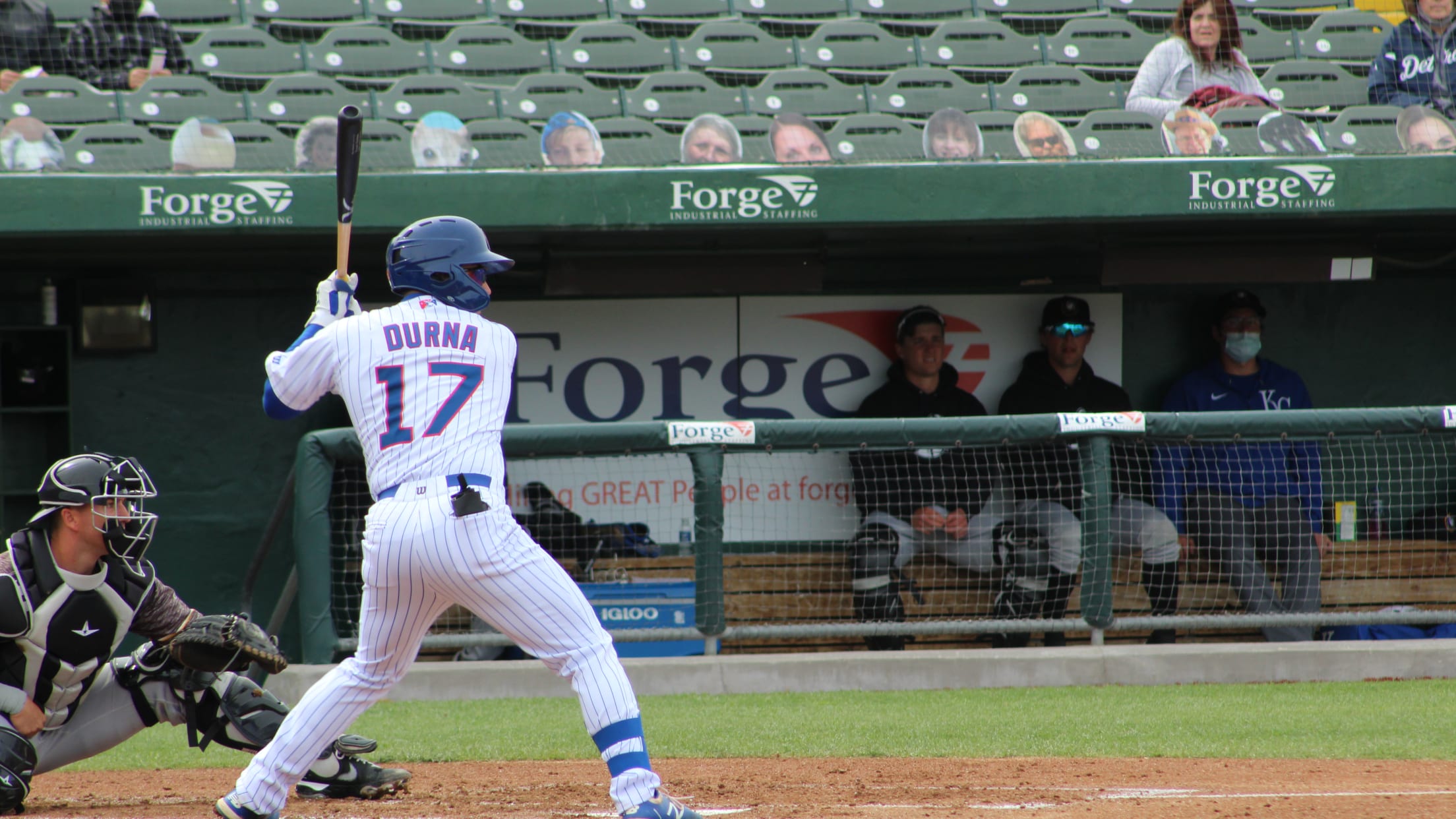 Box Score WP: Derek Casey (2-3, 4.30 ERA) LP: Stevie Emanuels (1-2, 5.49 ERA) South Bend scored four and five runs in their two previous victories in Lansing this season. In the top of the third inning, they tied that series high. It was scoreless on the 90-degree Sunday afternoon
WP: Derek Casey (2-3, 4.30 ERA)
LP: Stevie Emanuels (1-2, 5.49 ERA)
South Bend scored four and five runs in their two previous victories in Lansing this season. In the top of the third inning, they tied that series high.
It was scoreless on the 90-degree Sunday afternoon series finale before the third inning, where the first two Cubs to bat reached base. Jake Slaughter reached on an error and Bradlee Beesley walked on five pitches. After Edmond Americaan laid down a sacrifice bunt, the power display started for South Bend.
Josue Huma ripped a double down the right field line to start of the scoring, plating both Bradlee Beesley and Jake Slaughter to make it 2-0. Tyler Durna's double rolled to the right field wall, scoring Huma easily and increasing the South Bend lead by one more.
Then came the power display. With a double already on the day, Nelson Velazquez (5) crushed a 2-0 pitch to centerfield for his fourth home run of the season, and a 5-0 lead for South Bend.
South Bend followed up a five-run third with a four-run fourth, all coming on one pitch.
An error, a single and a walk loaded up the bases for Durna with two outs in the fourth. The second pitch of the at bat was hit by Durna and carried over the wall in centerfield. Durna (3) kept pace with Velazquez for the team's home run lead and gave South Bend a 9-0 lead.
Meanwhile, Derek Casey was busy hurling one of his best outings of the season. He threw five hitless innings, tying a career high with 8 strikeouts, before allowing two runs in the sixth. An RBI single by Jake Suddleson and an RBI triple by Drew Millas made it 9-2 South Bend, until Burl Carraway was brought in to finish off the sixth.
Lansing would score two off of Carrway in the seventh, but Velazquez would strike again with his second home run of the game. This time he took the first pitch of the eighth inning high over the left field wall to make it 12-4 South Bend.
South Bend would hold out to the ninth trying to stave off a Lugnuts comeback, after Lansing put up all eight of their runs in the final three innings. A four run eighth made it close, but a 1-2-3 ninth engineered by Graham Lawson secured the victory for South Bend.
Tyler Durna (2-4, 2B, HR, 5 RBI) and Nelson Velazquez (3-5, 2 HR, 3 RBI) led the way for the South Bend lineup, Durna with a grand slam and Velazquez clubbing homers four and five on the season. Derek Casey turned a solid start into his second road win of the year, striking out eight and allowing just two runs in 5.2 innings. Graham Lawson finished things off strong for South Bend, relieving Jose Albertos and recording the final out in the eighth before a scoreless, hitless ninth.
For the second time this season, South Bend ended off a road series scoring twelve runs in a victory. The Cubs head back home to Four Winds Field after splitting the road series in Lansing.
Next up: Ryan Jensen (2-2, 3.57 ERA) vs Zach Mort (0-1, 4.22 ERA)
South Bend returns home for a six-game series starting on June 8 at 7:05 p.m. ET vs the Wisconsin Timber Rattlers. Bring your furry friends to the ballpark for Tail Wagging Tuesday, or preorder a Triple Play Tuesday ticket package, which includes a game ticket, jumbo hot dog, and 16 oz. fountain soda for just $12! Tickets can be purchased online at SouthBendCubs.com